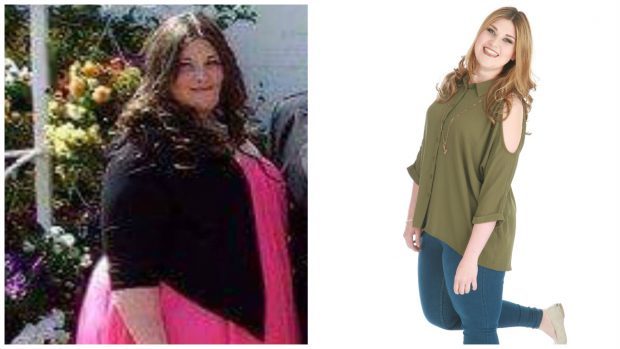 Across the north of Scotland, Scottish Slimmers has classes stretching from Sutherland to Oban, Fort William, Inverness, Buckie and Elgin run by managers who are an inspiration to those who have plucked up the courage to come along.
They take more than 20 classes between them, and with weight losses running at more than 1,000lbs per week, they have earned themselves the nickname, the Northern Lights.
They know how tough it is to stick to your goals without help – and no one was more aware of that than Emma Bleakley from Elgin.
Looking at the pictures of this pretty, slim girl, it's hard to imagine that as a teenager she weighed more than 20 stone.
But thanks to Scottish Slimmers, and an inspirational fiance, she's lost more than nine stone, dropped from a dress size 28 to a size 12-14, and lost so much weight she's had to have her engagement ring adjusted five times.
She's happy to share details of her weight-loss journey with everyone and hopes her story will help others.
"It took me a while to be able to feel confident enough in myself to do something about my weight, but once I got over the first hurdle of showing up at my local Scottish Slimmers class I became a different person overnight," said Emma, 23.
She credits her fiancee, Neil McKinnon, as the inspiration behind her amazing weight loss journey.
"Neil began to attend Scottish Slimmers classes and I was so impressed by his steady weight loss I began to follow the eating plan with him,' said Emma, who had tried to lose weight unsuccessfully for years.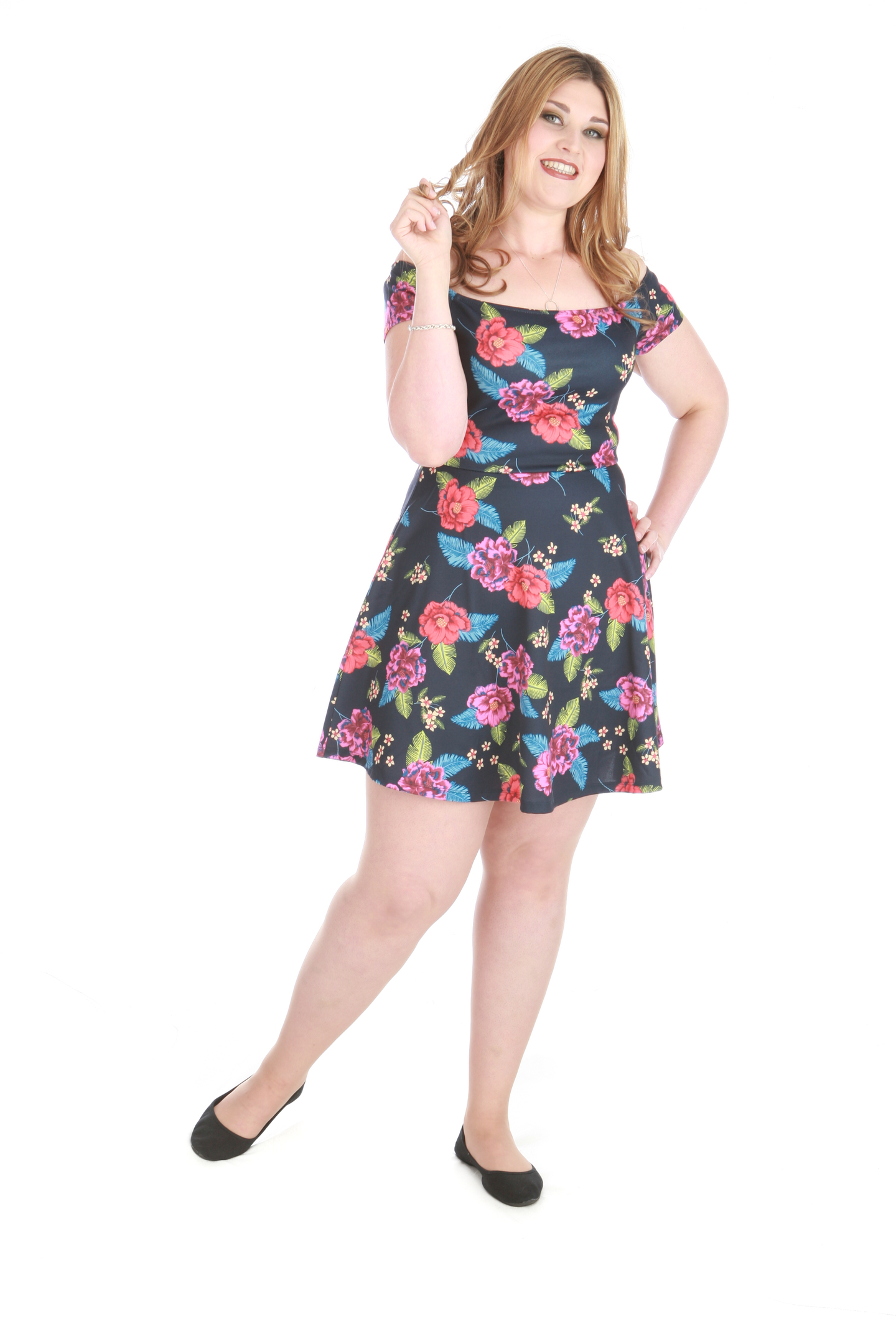 "For the first time I had found something that worked and was amazed when I found myself getting slimmer without going hungry, so I joined Scottish Slimmers a few weeks after Neil and I haven't looked back."
Having lost more than nine stone, it's not just her clothes that are too big for her – she nearly lost her engagement ring when it fell off her finger.
"I've had my engagement ring reduced by five sizes as I nearly lost it after losing all my weight," said Emma who now runs eight classes for the organisation.
"I started off as a relief manager in the class where I lost my weight but now I have my own classes and I love it. You have a different relationship with your members when it's your own class. You feel responsible for them.
"I hope I am an inspiration to them and I stress to my members repeatedly – don't focus only on the numbers on the scale, think what a pound of fat looks like and begin to realise how well you have done.
"Sometimes I have to pinch myself because I used to hate being the centre of attention, now I'm more than happy to share my weight loss journey with my class members," said Emma who runs classes in Elgin, Huntly, Keith, Dufftown, Buckie and Fochabers.
"It's taken me over two years to get to where I am and although at times it can be a struggle I must be doing something right as I am continuing to lose," said Emma who will marry Neil in August, 2018.
"Before, I wouldn't get undressed in a changing room with other women but now I love trying on clothes – and I'm having a great time looking for wedding dresses. And what better incentive to carry on losing weight and to keep it off than our wedding day."
NATALIE'S 'MIRACLE' SCOTTISH SLIMMERS BABY
To look at pictures of Natalie Wright with her beloved son Brodie you would never think she struggled to have the baby she longed for.
"My husband Andy and I were desperate to have a baby and when we discovered we were eligible for IVF we were delighted," said Natalie, a college lecturer and class manager from Elgin.
However that joy turned to indescribable sadness when Natalie was told, at the age of 28, that IVF would not be an option for the couple and that they would never be able to have children.
"I remember the day as if it were yesterday," said 32-year-old Natalie. "We were in the clinic in Aberdeen, where we lived at the time, and I begged them for any option they could give me to try and help us conceive.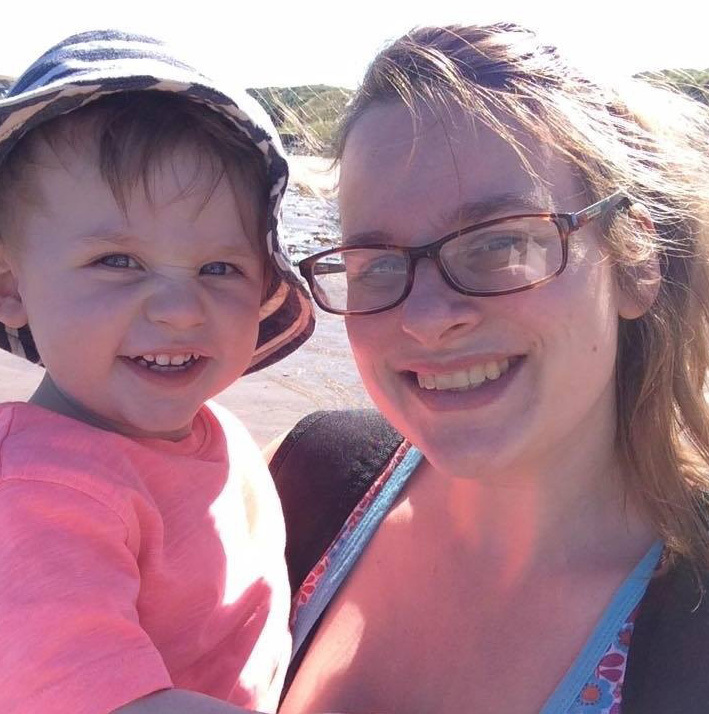 "They said sometimes losing weight could help, handed me some vouchers for Scottish Slimmers classes and offered to re-test me once I had got my weight down to within a healthy BMI range," said Natalie who at the time weighed 13 stone 9lbs.
Three months later when the vouchers ran out Natalie had no need to return for her test – she had fallen pregnant naturally.
"Losing weight was one last attempt at conceiving and although I was nervous at first I loved going to the class, the healthy eating plan and it also gave me something else to focus on. And then when I got the inkling I was pregnant I couldn't believe it.
"I said to Andy, I think I'm pregnant and went and got a pregnancy test. It came up positive but until I got my scan at 10 weeks and saw our baby on the screen I couldn't believe it. My husband and I were overjoyed although we also had disbelief, we were terrified and excited all at the same time."
She describes Brodie, now aged two, as her 'miracle Scottish Slimmers baby.'
Not that her pregnancy was easy. At 26 weeks she suffered severe pre-eclampsia and diabetes and after a long and difficult labour needed an emergency c-section.
"It took me months to get back on my feet, I was so unwell," she said. "'We wanted everything to be rosy after what we'd been through."
With a lot of determination and perseverance Natalie gradually got fit again.
"It was like taking small steps but from being in a really bad place my determination got me through."
Once Brodie was born Natalie and Andy moved to Elgin for a change of pace.
"We bought our first house and as I had given up my job in Aberdeen I had to think about what I wanted to do with my career. I knew I really wanted to help people in the same position as I had found myself in," said Natalie.
"Scottish Slimmers really, genuinely turned my life around and I felt this was the one place I knew which had made such a real difference to me so I contacted their head office in Aberdeen and the rest, as they say, is history."
She trained as a class manager with the company and a year ago, opened her first class. She now takes three classes in Elgin and Buckie.
"I absolutely love my job, it works really well around Brodie, who is two now and who brings Andy and I complete joy every single day. I feel like I am one of the luckiest people ever, I have a wonderful son, an amazing supportive husband and now I have a job I enjoy every minute of too.
"'I know all the pitfalls, I can relate to my class members and I encourage them to find their positivity and drive, to take small steps and they will succeed."
GREASED LIGHTNING!
Lisa Busza from Inverness is the first to admit she is the stereotypical stage mum.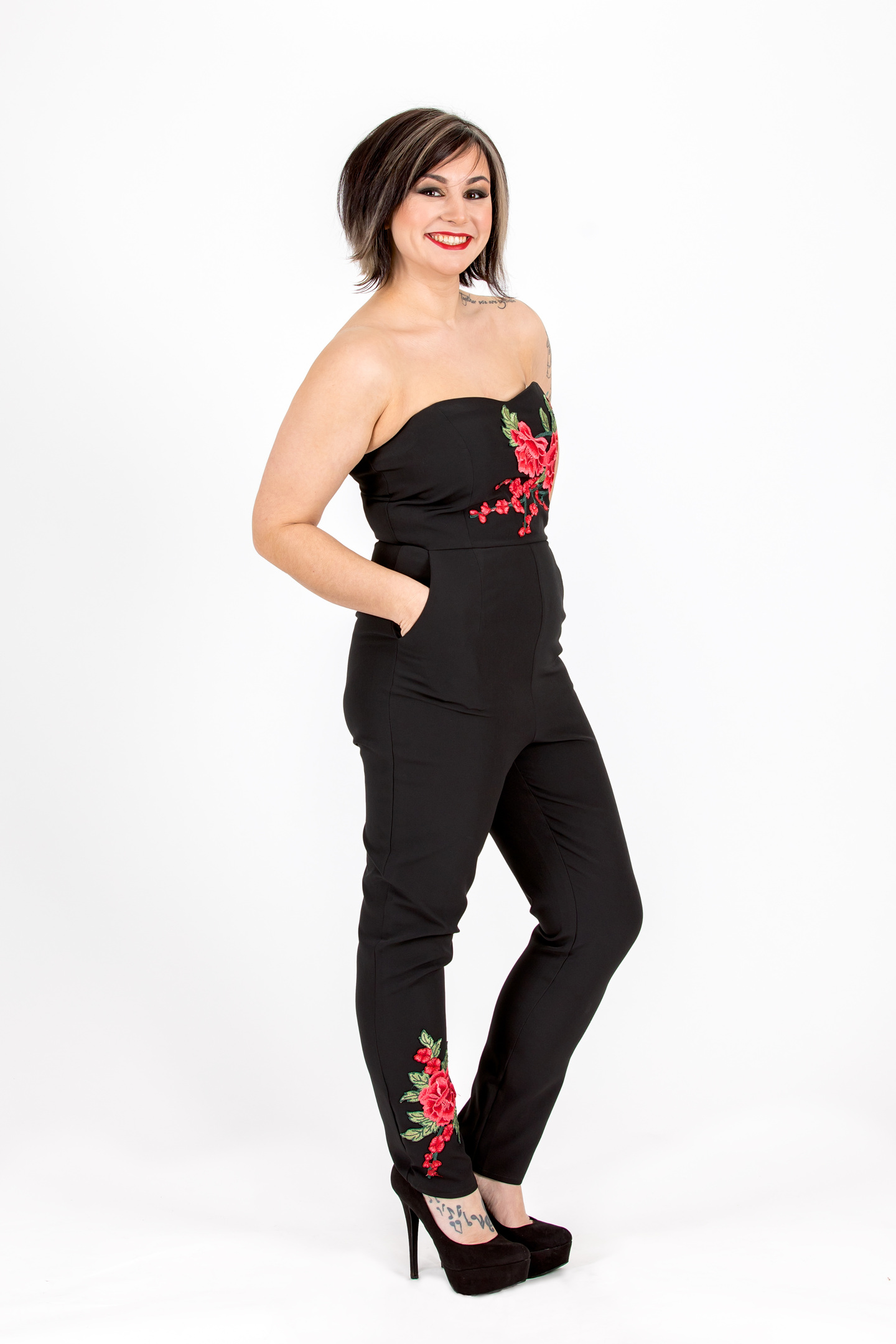 Her 11-year-old daughter Jaya goes to Performers UK and for years Lisa sat on the sidelines encouraging her daughter to sing and dance her heart out.
"When they were looking for adults for Fame last year I was desperate to audition – but just too scared," admitted 31-year-old Lisa. "And only now, having lost four stone, do I realise all the opportunities that I let fly by me because I was overweight."
Now the single mum has decided 2017 is going to be the year to do all the things she never thought she could – and first on the list is to take to the stage like her talented daughter
She auditioned for a production of Grease – and got a part in the ensemble.
"The auditions were at the beginning of March and I didn't tell anyone but I felt the experience of doing it would be good for me. I've never lost this amount of weight before or had the confidence to stand up in front of strangers – but once the opportunity arose I just had to do it," said the bright and bubbly mum.
Now Lisa is set to appear in Starlight Musical Theatre's production of Grease at Eden Court Theatre, Inverness in August this year.
She is the first to admit she was always quite a big girl and used to think of herself as "cuddly." She didn't realise how big she had become until seeing pictures of herself taken at a works Christmas party.
"Too many takeaways and comfort food over the years had added to my weight and I never really weighed myself to be honest, I tended to go by my dress size," said Lisa who works as a hire co-ordinator.
"Squeezing into my dress for that works party I was shocked to find how tight it was. I realised as my dress size went up, my confidence went down. It was a vicious circle as the more I ate the bigger I got, and the bigger I got the more I wanted to eat and hide away.
"On the surface I had a big, bubbly personality – as big as my appetite – but inside I felt horrible about myself, I just saw myself as the fat friend."
Describing herself as a yo-yo dieter she would lose a stone or so, then after sliding back to her old eating habits, re-gain the weight she had lost.
"The Christmas party was on the Saturday night and I joined my local Scottish Slimmers class on the Tuesday. One of my friend's Lois had been to the class and done really well and I just knew I had to do it," she said.
"I ended up pretty much gaining what I had initially lost over the Christmas break but when I came back in the January I was focussed and determined to make this a success. I had booked a holiday to Corfu for June so I knew I had to do it, I visualised myself sitting on the beach and didn't want to be the size I was.
"Despite my bumpy start I started losing weight and I realised it was so much more than just about the holiday, it became a way of life. I changed the way I viewed food and drink and became more aware of what I was putting into my body." said Lisa.
"I have become happier in myself, I have a much more positive outlook on life and even though there are days when I want to hide away and eat loads, I can shake it off and appreciate how far I have come."
Lisa says she is most proud of the effect her weight loss has had on her 11-year-old daughter Jaya. "She is so supportive of my weight loss and is very enthusiastic about healthy eating – she can talk about the Scottish Slimmers eating plan as well as I can!'
Look out for details of Scottish Slimmers, Feel Good for Summer promotions running in the P&J over the next few weeks.
For more information about Scottish Slimmers call FREE on 0800 36 26 36 or log on to www.scottishslimmers.com
SLIMMING FACTS
Name: Emma Bleakley
From: Elgin
Age: 23
Profession: Class Manager, Scottish Slimmers
Weight before: 22st 11lbs
Dress size before: 28
Weight now: 13st 7.5lbs
Dress size now: 12/14
TOTAL WEIGHT LOSS: 9 stone 4lbs
SLIMMING FACTS
Name: Lisa Busza
From: Inverness
Age: 31
Occupation: Hire Co-ordinator
Class manager: Marion MacRae
Weight before: 15 stone 10.5lbs
Weight now: 11 stone 10.5lbs
Size before: 18/20
Size now: 10/12
TOTAL WEIGHT LOST: 4 stone
SLIMMING FACTS
Name : Natalie Wright
From: Elgin
Age: 32
Occupation: College lecturer & Scottish Slimmers class manager
Weight before: 13 stone 9lbs
Weight now: 11 stone 4lbs
Clothes size before: 16
Clothes size now: 10-12
TOTAL WEIGHT LOST: 2 stone 5lbs