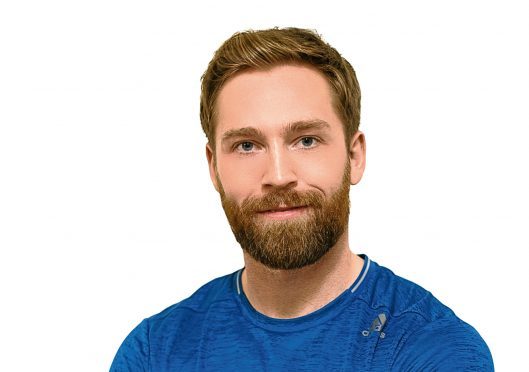 'New year, new me' is one of those phrases that's thrown around everywhere among groups of friends, on social media channels and in the office too.
However, as much as we jest, the new year is the perfect time to re-evaluate and contemplate what you'd like to achieve with your coming 12 months.
After an indulgent and lovely Christmas break with family and friends, it becomes the goal of many to join a new gym and start a new workout routine to ensure a healthy year.
However, here are five mistakes you need to avoid making when you reach for the lycra.
DON'T OVERDO IT
When you're excited about starting a fitness journey and full of motivation for change, it can be easy to throw yourself head first into a workout routine.
However, if you're not used to exercise it's so important to not overdo it by gradually building yourself up to a consistent and regular workout routine.
Doing too much too quickly could have you burning out and feeling pretty sore after your session, meaning you might not be able to make the most out of your next workout.
You need to build your fitness up slowly but surely. Patience is key!
DON'T BE INTIMIDATED
It's so important to recognise that every single person in the gym is on their own personal fitness journey, so try not to be intimidated if you see people who are exercising in a different capacity to yourself.
Don't focus on someone else who might be lifting heavier or running faster than you – the fact that you've showed up is a massive achievement and you should absolutely be proud of yourself.
IDENTIFY YOUR PERSONAL GOALS
Similarly, it's important for you to go to the gym with a purpose and a personal goal.
Identifying your own health journey goals is so important to help you plan an effective workout but also to keep you motivated on your journey too. Think about what's important to you and what you want to achieve.
Do your research on how you're going to get there.
KEEP YOURSELF MOTIVATED
It can be so easy to be full of motivation when you hit the new year as you may be feeling a little sluggish after the festive period.
However, keeping that motivation can be pretty difficult – because let's face it, working out is tough!
You need to keep yourself motivated to ensure results. Whether that's tracking your exercise to keep improving on your PBs or simply trying fun and new ways to exercise so that you look forward to going.
You need to find a routine that works for you, but also one that you enjoy and can commit too.
DON'T EXPECT IMMEDIATE RESULTS
Be reasonable with your workout expectations and understand that it can take time for your body to change.
With any health and fitness journey, you need to be patient and appreciate every step along the way of your journey towards your end goal, without rushing yourself to get there.
With dedication, determination and passion, you will achieve your goals.
For now, try not to focus on your destination, but enjoy your journey too.
Give yourself a pat on the back for signing up to the gym, and let's make this year the year you start prioritising yourself, your health and your fitness.