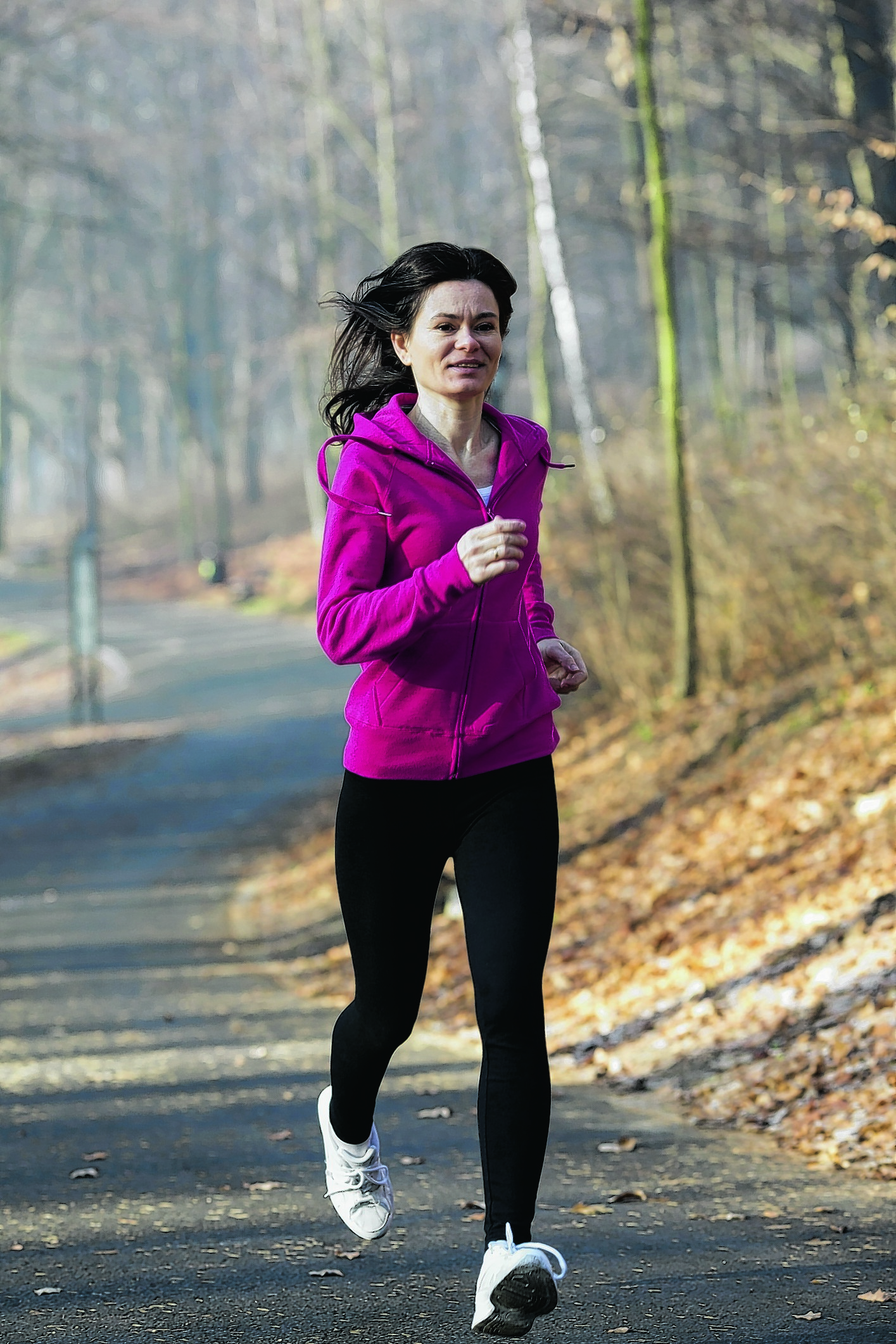 Just 15 minutes could be all it takes to transform into a supermum – 15 minutes of daily running that is, according to new research.
Bupa surveyed 1,000 UK mums and found that, as well as the obvious health and fitness benefits, those who go for regular jogs say they have more quality time with their children.
79% feel running for just 15 minutes a day improves their parenting, with 65% saying they find juggling everyday tasks easier, and 40% say that, on average, they feel full of energy all day long, compared with just 13% of non-running mums.
They also have more time to spend with their kids, averaging two to three hours of daily quality time, while the non-runners say they only have one hour.
Whether or not you enjoy – or are physically able to participate in – running, these findings are interesting. The great thing about running of course is that it's cheap and you can do it anywhere, any time of day – so ideal for hectic parents. But other forms of exercise could offer many of the same effects.
The point is, prioritising regularly doing something 'good' for yourself, improving your health and re-charging and re-balancing in the process, has a positive ripple affect that follows through into your whole day.
What do the experts think?
EXERCISE REGULATES STRESS HORMONES
"There's emerging evidence that regular exercise helps regulate stress and energy hormones in a positive way. We believe the phenomena 'runners high' during exercise, and feelings of reduced stress and greater energy levels after exercise, relate to a rebalancing of our hormone levels," says Bupa physiotherapist, Simon Fairthorne.
As well as the surge of mood-boosting hormones, another effect is that blood pressure's lowered, which can also help towards feeling less stressed.
"As your heart muscle gradually becomes stronger with each successive bout of exercise, the entire system becomes more efficient, promoting the virtuous cycle; you feel as if you have more energy so you want to exercise more and experience the feelings that exercise brings, and so on and so on," adds Fairthorne.
YOU'VE GOT TO MAKE TIME TO GAIN TIME
It's so easy to fall into that trap of thinking, 'I don't have time to exercise'. Sure, time can be at a premium, especially for busy parents, but often the things we sacrifice are the very things that could help solve the problem, such as relaxation and exercise. Setting aside 15 minutes a day for these could mean you end up gaining more time elsewhere, as you'll be nurturing a sense of routine and you'll be sharper and more 'present' to enjoy the rest of the day.
"The stress parents are constantly under builds up a 'charge' in our system, which impacts our ability to think clearly, be organised, make good decisions and get stuff done," says Nick Seneca Jankel, author of Switch On: How To Unleash Your Creativity With The New Science Of Breakthrough, and founder of wisdom and wellbeing community www.ripeandready.com. "Any form of inner work – whether meditation, yoga or running – when fully engaged in, will release that charge and allow the brain and body to come back into balance. People become way more effective at the daily tasks of parenting, better organised and end up with more time. If done repeatedly, it will also give people resilience against stress, stopping it build up such a charge. People know they have their 'me time' coming up that day, where they can reset and recalibrate.
"However," Jankel adds, "it's important not to become reliant on it so it becomes a crutch/addiction. Use the exercise/'me time' to help learn how to recalibrate and discharge at will!"
ME TIME MAKES YOU MORE PRODUCTIVE
"Just 15 minutes of me time can have a huge impact on your productivity and wellbeing for the rest of the day, depending on what you do during that 15 minutes," says Cheryl Rickman, author of The Flourish Handbook and creator of the 30 Day Flourish Challenge which sets challengers of 5-15 minute actionable tasks each day to boost their wellbeing (www.flourishhandbook.com).
One of the main things Rickman suggests her clients try are 15-minute daily 'gratitude walks'. "Starting your day this way has a great impact over how you work and how present you are. Walking releases feel-good chemicals, while gratitude boosts positive emotion, one of the five pillars of wellbeing according to positive psychologists. So, by stepping away from your daily life, connecting with nature and devoting a few minutes to expressing gratitude by listing a few things you are thankful for, you can boost your level of happiness, come up with solutions to problems, plot out your day and return feeling ready to take on the world. Each morning, I walk away from my worries, and I have my best ideas on my daily gratitude walk, which I do after the school run every day, rain or shine; 15 minutes spent in this way really can change your life for the better."
WHAT ELSE COULD YOU DO WITH 15 MINUTES?
If running isn't an option, here are some other super-speedy rechargers.
Yoga or Pilates – If you don't have time to get to a class, check out some of the video tutorials online, find a quiet spot in the house and stretch your way to inner calm and lower blood pressure.
Playground workout – Nip into the garden and do some speedy bursts of rope-skipping, jumping jacks and burpees. A quick all-over workout that'll get you fired up for the day.
Disco dancing – Put on some tunes, then reconnect with your inner teenager and get your blood pumping. Banish everybody else from the room; this is your private time to let loose with those moves.