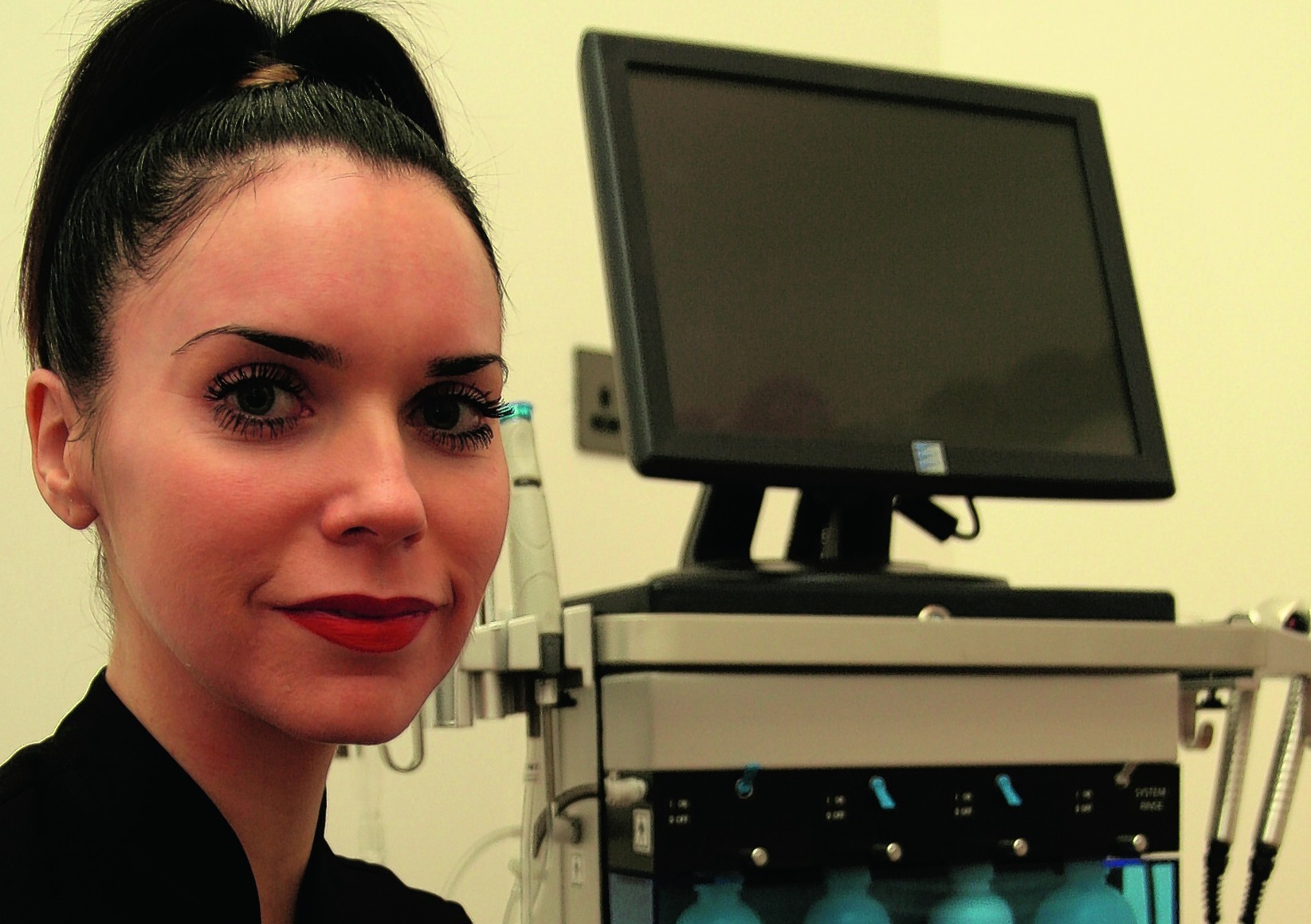 Views from rolling hills around Pitlochry are not quite the same as those from the iconic Hollywood sign, looking towards downtown Los Angeles, but both have something in common.
Tucked away in picture-postcard Pitlochry is an innovative skincare clinic, which Hollywood celebrities are falling over themselves to try back in California.
It's been billed as a "miracle" facial treatment and stars including Beyonce, Paris Hilton Marie Osmond and Ethan Hawke are devotees.
In the UK, the rejuvenating, radiant look had stars of Strictly Come Dancing doing a quick-step to try it out, and so, too, has footballer's wife Alex Gerrard.
Strictly dancer Pasha Kovalev described it as "like a jet wash for your face".
Apart from London and Edinburgh, trying to find other clinics offering this was virtually impossible, but it has now pitched up in Perthshire.
Behind the enterprise is medical aesthetician Sara Smith, who came across the treatment while studying in California.
She fronts Infinityblu Skin Clinic in Bonnethill Road, just off the main street through Pitlochry. It is part of the Infinityblu Dental Care portfolio, which is also based in Pitlochry.
Bonnethill is a historic road: it gets its name from bonnet-makers who plied their trade here many moons ago.
You have to take your hat off to Sara for giving it a go in a traditional country town better known for its tourist and cultural attractions.
My wife and I were guinea pigs for a session with Sara. With more years under my belt than I care to mention, and a face resembling an Ordnance Survey map of the Highlands, was this mission impossible?
Not at all. She took it all in her stride, but I noticed she adjusted her equipment to match my rather "sensitive" skin – or maybe it was the deep ravines and rough terrain she was encountering.
Actually, this is not just a treatment aimed at women, men will benefit – and you only have to look at the range of male skin products on the shelves these days to realise that men are taking notice of skincare issues.
As it turned out, the hour-long sessions were deeply relaxing and enjoyable, to the point where we both almost nodded off under Sara's gentle touch.
It was difficult to explain what was going on as we both had our eyes shut for most of time as Sara explored around our faces with different attachments. At one point there was a feeling of suction pads being applied, then a sensation of our skin being stimulated, followed by light treatment.
What was actually happening was vacuum suction, 'peels' with honey and rosemary and LED light therapy, which gives the face a deep clean by hydrating and exfoliating.
Unlike surgical treatments, which often involve needles, the therapy is pain-free, can be done for busy people in under an hour, and customers who have sampled it have described it as a 'tickling' sensation.
Sara rounded off with a soothing and invigorating face, neck and shoulder massage.
We had been worried about potential side-effects, such as blotchy red faces, but there was nothing at all – and if there was any reaction, it soon wears off, we were told.
The overall effect was one of feeling fresh and glowing as though our faces had been given a good workout.
"This treatment is for all ages, skin types and colours so it is something anyone can try. Things have moved on these days, from traditional hands-on facials," said Sara.
"People may have specific skin conditions, or want something unique that will give them the wow factor if they're going on a night out.
"Unlike other treatments, there is no downtime. You walk out looking vibrant and the effects last for several days, which is great. And, of course, it works well for men, too."
Two levels of treatment are available – £100 for a full therapy or £70 for an 'express' version.
Infinityblu Skin Clinic: 15 Bonnethill Road, Pitlochry. Phone 01796 470530.