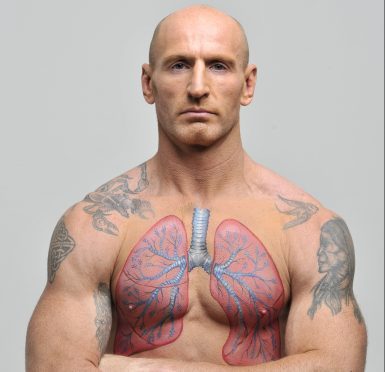 Former rugby star Gareth Thomas has endured physical and emotional challenges both on and off the pitch, but nothing prepared him for a life-threatening illness. He tells Gabrielle Fagan his "shock" at discovering he had pneumonia
When Gareth Thomas's partner woke to hear him sobbing downstairs in the early hours of the morning, he knew something was terribly wrong.
The international rugby legend, who has 100 caps to his name, and 6foot 3in and 16 stone of pure muscle, has unflinchingly endured physical batterings on the pitch during his 17-year sporting career, but at that moment he'd been brought to his lowest physical ebb by undiagnosed pneumonia.
"Every injury I've been through in my playing days, and I've had quite a few – broken ribs, a broken arm and even a mini stroke due to a blow to my head – were nothing compared to the unbelievable, excruciating pain in my side that I felt every time I coughed or took a breath. Pneumonia's the one thing I've had that I thought could have actually killed me," says Thomas, 41, who's supporting pneumonia awareness campaign, Expect The Unexpected.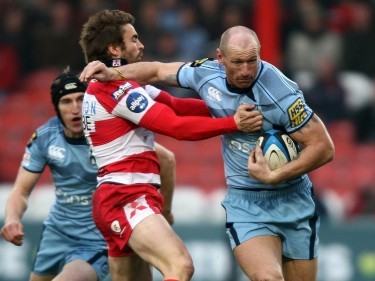 Pneumonia, an inflammation of the lungs caused by an infection, can affect people of any age, and every year kills more than 50,000 UK adults.
The drama began for the retired sportsman while he was in panto rehearsals last December following a nationwide tour promoting his book, Proud: My Autobiography. In it he detailed his life and the courageous decision in 2009 to come out as gay, making him one of very few major professional sportsmen to do so.
"It had been a pretty relentless schedule travelling; talking about the book was emotionally demanding, and then immediately after, starting rehearsals to play Dandini in Cinderella," he says, at his home in Wales, which he shares with his partner of two years, Ian Baum.
"I train regularly still – even though I retired from sport four years ago – have a healthy diet and regarded myself as a fit 40-year-old who was more than able to cope with pressure and hard work, and I would simply fight off what I thought was just a cold and a niggly cough which I couldn't seem to shift."
By the time the pantomime opened though, Thomas' cough was so bad he was desperately trying to control it while on stage. "I was very aware of that saying, 'The show must go on'. We were doing two shows a day and I didn't want to let the rest of the cast down. So I'd have coughing fits backstage and then try to keep them in check while I performed," he says.
His GP had reassured him it was just the tail-end of a nasty cold and was on its way out. "As a man, you don't want to look weak and so you feel you should just man-up and tough out illness. As the month wore on, I think I'd gradually gotten used to feeling ill, despite the fact I was struggling to get out of bed every day."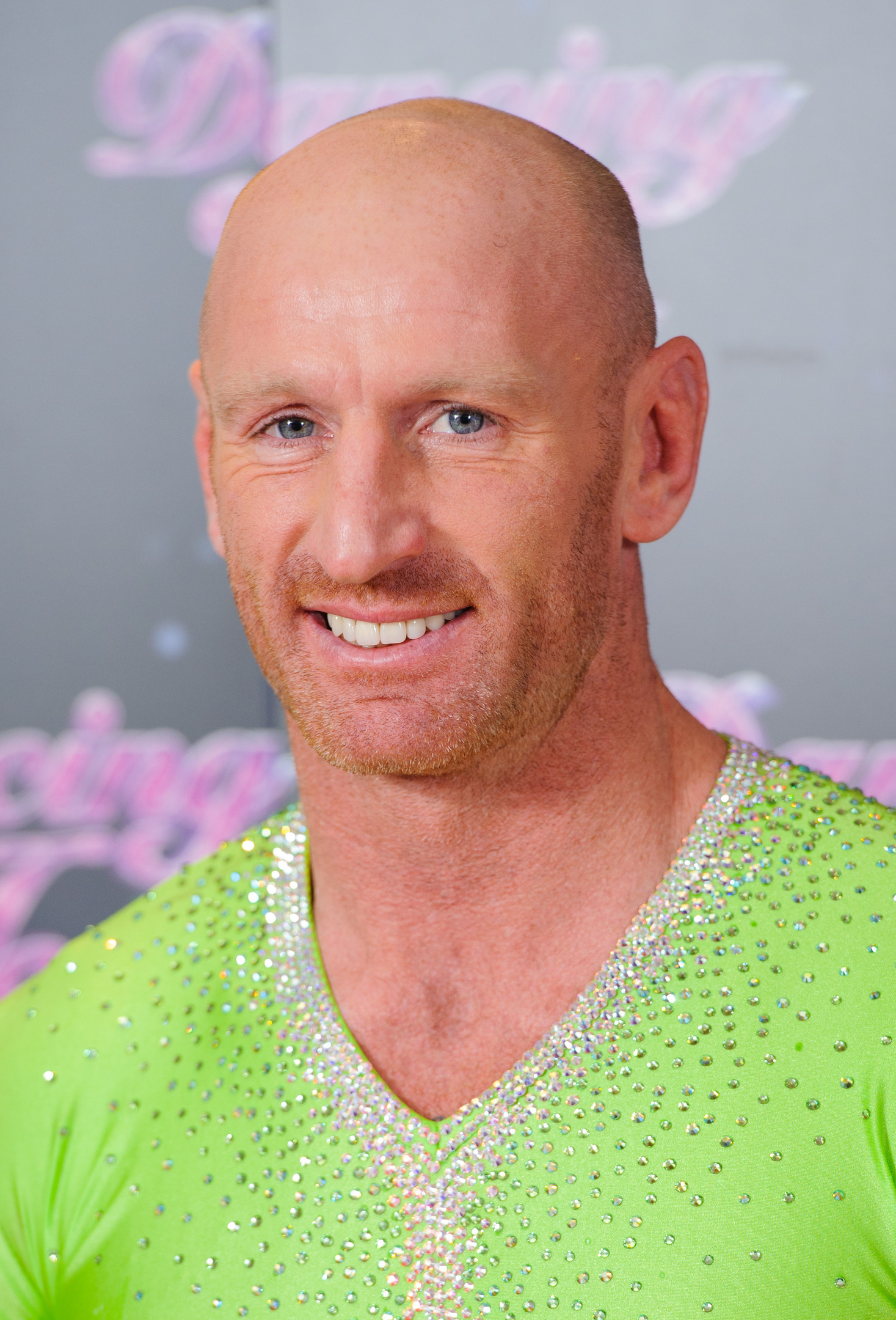 Finally, two weeks before Christmas, the pain in his side, caused by the fast-developing infection, became unbearable. "In the early hours of the morning, I went downstairs because I couldn't sleep and was in so much pain I was convinced I'd broken a rib through coughing so much. It was just like the pain I'd experienced when after a tackle I'd suffered a cracked or broken rib. Finally, I just broke down and sobbed because I was so exhausted, in agonising pain and unable to sit or lie down, and so tired of being ill," he says.
Baum insisted on taking him to the Princess of Wales hospital, Bridgend, where to Thomas's "shock" he was diagnosed with pneumonia.
"It took them about 10 seconds to diagnose me. The consultant tapped my chest and on the right side I could hear a hollow sound, but when he tapped the left side there was a dull thud because it was basically full of fluid," he recalls. "Even so, when he said it was pneumonia, I couldn't believe it. I was so ignorant about it that I thought only elderly people or those weak because of illness got it."
He was immediately given intravenous antibiotics, high-strength painkillers and an oxygen mask to assist his breathing and help de-congest the mucus. If left untreated, pneumonia can cause oxygen levels in the body to fall and when the body's tissues – especially the heart and brain – don't get enough oxygen, confusion, heart failure, coma and eventually death may result.
Initial symptoms can be hard to distinguish from a lingering cold, so people are being urged to keep an eye on colds that don't clear up and may be accompanied by a cough, thick mucus tinged with blood, a fever, chest pain and shortness of breath, and to seek medical advice if they are worried.
"It was very frightening for me and also for Ian and my family, who spent hours at my bedside. I remember lying in bed feeling so thankful for all the training I'd done over the years because I think that strength and stamina, built up over the years, definitely helped save my life. The trouble is, this is a silent killer which just creeps up on you," he says.
He spent 10 days in hospital and another week convalescing at home. "I still felt very fragile, but after that I recovered quickly and even managed to get back to the panto," says Thomas, who will get the Pneumovax vaccine every five years from now on.
Although the jab won't stop you getting pneumonia, it will prevent the infection developing into a life-threatening blood infection, and is available on the NHS for over 65s and those with chronic diseases or who've previously had pneumonia.
"Once you'd had pneumonia, you're at increased risk of getting it again and I never want to go through that again," Thomas says with feeling.
The former British Lions and Wales captain, who appeared on Celebrity Big Brother in 2012 and in ITV's Dancing On Ice in 2013, now works giving motivational talks and supporting campaigns against homophobia in sport. "I feel privileged to be in a position, as a well-known sports person, to be able to back a health campaign like this which could save lives. We all need to be so much more aware of this life-threatening illness and to help people recognise the signs early and get medical treatment quickly."
:: Gareth Thomas is supporting pneumonia awareness campaign, Expect the Unexpected. Visit www.nooneexpects.co.uk