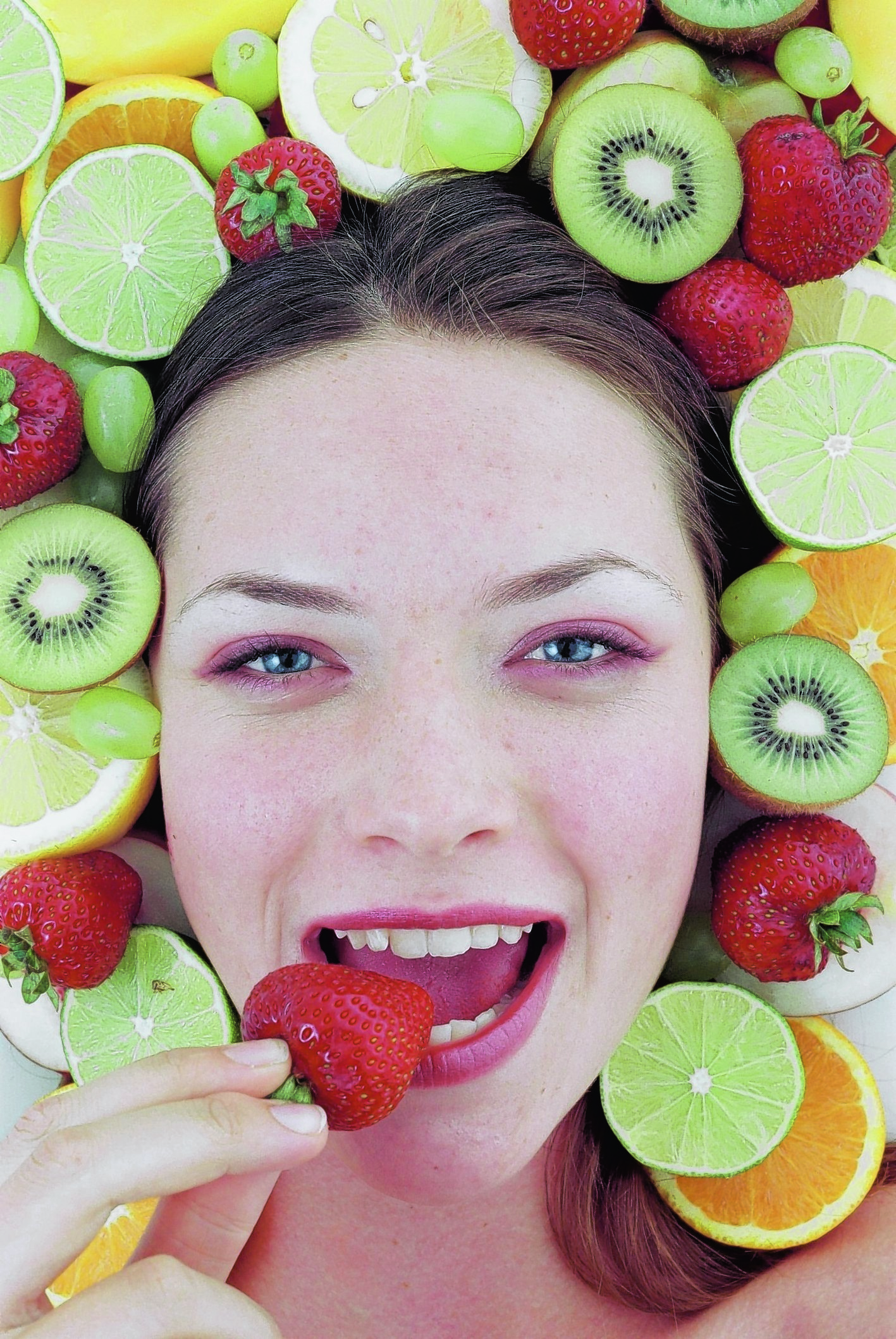 Just when you thought supermodel beauty was all genetics, they go and admit they get a little help – from their kitchen cupboards.
Elle Macpherson, aka The Body, swears by a super-greens powder, Miranda Kerr is obsessed with coconut oil and Rosie Huntington-Whiteley supplements her green juices with Japanese wholefood Chlorella.
"Everything from the food you eat to what you put on your face is important," says Victoria's Secret model Candice Swanepoel.
"Good skin comes from within and I make sure I eat nutrient-rich foods like fish, fruit, lots of veggies, nuts and foods that contain omega and are rich in oils."
The 'you are what you eat' mantra has never been so hip in planet beauty. Raid the fridge and incorporate these foods into your diet to help you glow from the inside out.
GLOWING SKIN
Need encouragement to swap your full-fat milkshake for green juices? Optimum nutrition can be as much of a skin booster as your favourite moisturiser.
"Many people don't make a link between the foods they eat and their skin," says Cassandra Barns, a nutritionist at NutriCentre.com.
"Like any other part of the body, our skin is kept healthy by the food and nutrients we consume. While a poor diet can quickly lead to sallow or dry skin, blemishes or acne, a healthy diet based on wholefoods that includes a variety of vegetables, fruit, nuts and seeds, beans, eggs, fish and wholegrains, is an excellent basis for glowing, youthful skin."
BEAUTY SHOPPING LIST:
Orange vegetables like carrots, squash, pumpkin and sweet potatoes, which contain high levels of beta carotene and other carotenoids.
"Beta carotene converts to vitamin A in our bodies, which is one of the most important nutrients for skin integrity," Barns explains. "Beta carotene also works as an antioxidant and can help prevent free radical damage to our cells that results in ageing."
BODY BEAUTIFUL
In summer, we tend to move more and eat more healthily. A shift in the seasons can be reflected through your body as well as your wardrobe.
Flush away the toxins that cause cellulite and bloating via fibre in your diet: "As with all systems of the body, in autumn/winter, your digestive system can become sluggish due to the change in pace of your body clock, and decreased opportunities for movement," says nutritional doctor Dr Simone Laubscher.
"It's essential for your body to stay regular to detox effectively each day, and taking in enough fibre and water is the key."
BEAUTY SHOPPING LIST:
Psyllium husks or milled flaxseeds will help you feel fuller for longer, and cleanse your intestines and colon, taking toxins with it.
"Both of these ingredients are in super-greens powder, The Super Elixir," recommends Laubscher. "Brown rice, quinoa, pearl barley and millet are also especially helpful for the autumn transition. Eat them daily, but reserve for lunch, rather than dinner."
LUSTROUS HAIR
Preserve your crowning glory with a healthy hair plan. Stress, hormonal imbalances and insufficient nutrients are all key causes of poor hair health and hair loss.
"A good diet, along with a top-up supplement of key amino acids, vitamins, minerals and plant extracts, can help give you the luxurious locks that signal wellbeing from within," advises Yvonne Bishop-Weston, clinical nutritionist and health expert.
"Hair is 90% protein, and insufficient protein in the diet puts hair into a resting, then falling, phase, rather than a growing phase."
BEAUTY SHOPPING LIST:
Lean proteins which are lower in saturated fats, such as lean meat, fish, nuts and seeds. Beans and lentils also make good protein choices, as they're free from unhealthy fats and contribute iron, zinc and biotin for hair growth.
"Soya may also be helpful in reducing DHT, a hormone that can trigger hair loss in women, as well as men," Bishop-Weston suggests. "Tofu, edamame and miso soup are easy ways to include soya in the diet, ideally with seaweed to top up iodine levels and support thyroid activity."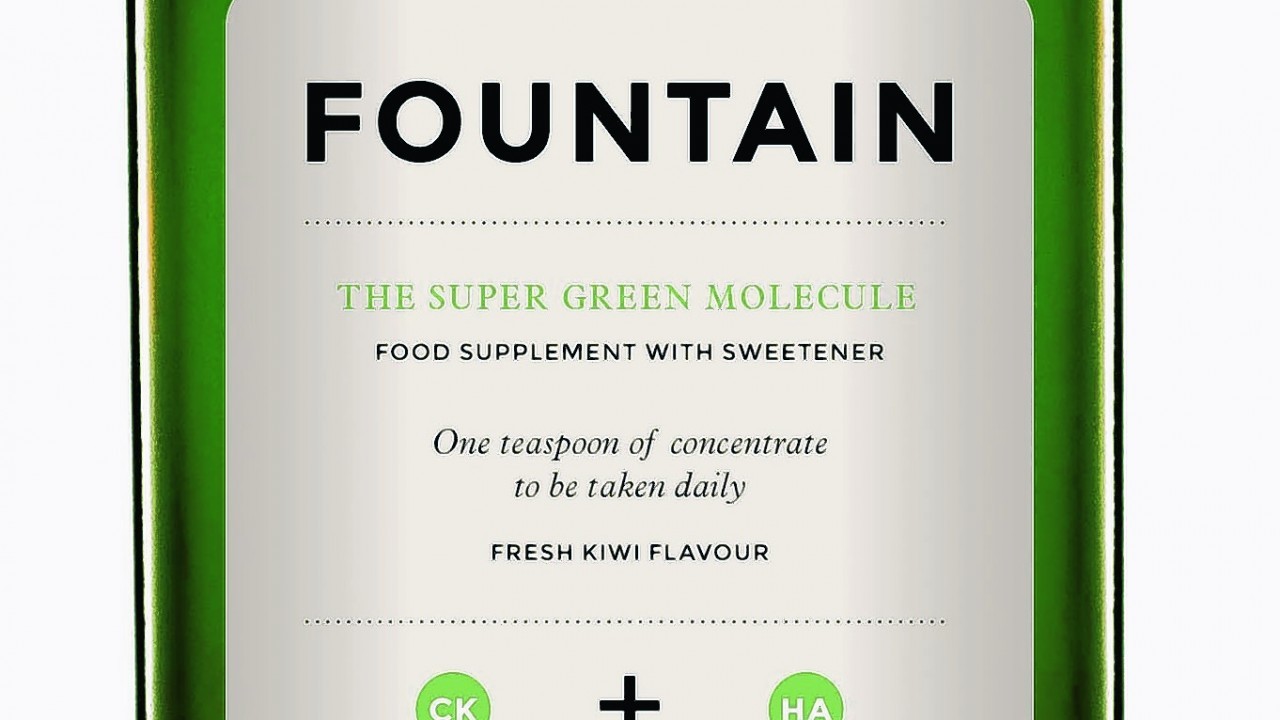 SUPERFOOD CHEATS
If you're not keen on kale, join the food revolution with these beautifying pills, powders and potions:
Fountain The Super Green Molecule: Highly concentrated supplement of alfalfa chlorophyll, kelp and hyaluronic acid, £27.99 (Boots)
The Super Elixir by WelleCo: Alkalising greens supplement with vitamins, minerals and trace elements, from £36 (www.welleco.com)
Dr Schulze's Superfood Plus: Greens-based nutritional powder including chlorella, spirulina and wheatgrass, £39.99 (www.nutricentre.com)
Neal's Yard Remedies Superfood Organic Virgin Coconut Oil: Raw and unrefined for cooking or conditioning skin and hair, £9 (www.nealsyardremedies.com)
Vitabiotics Perfectil Plus Hair: Daily supplements containing biotin, selenium and zinc for healthy hair growth, £17.95 (www.vitabiotics.com)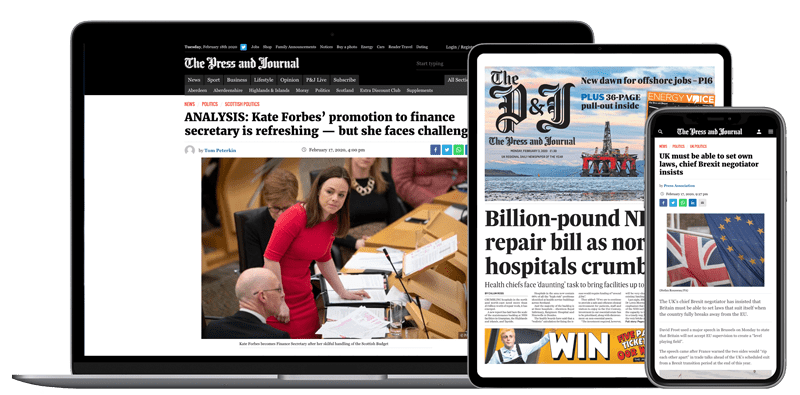 Help support quality local journalism … become a digital subscriber to The Press and Journal
For as little as £5.99 a month you can access all of our content, including Premium articles.
Subscribe