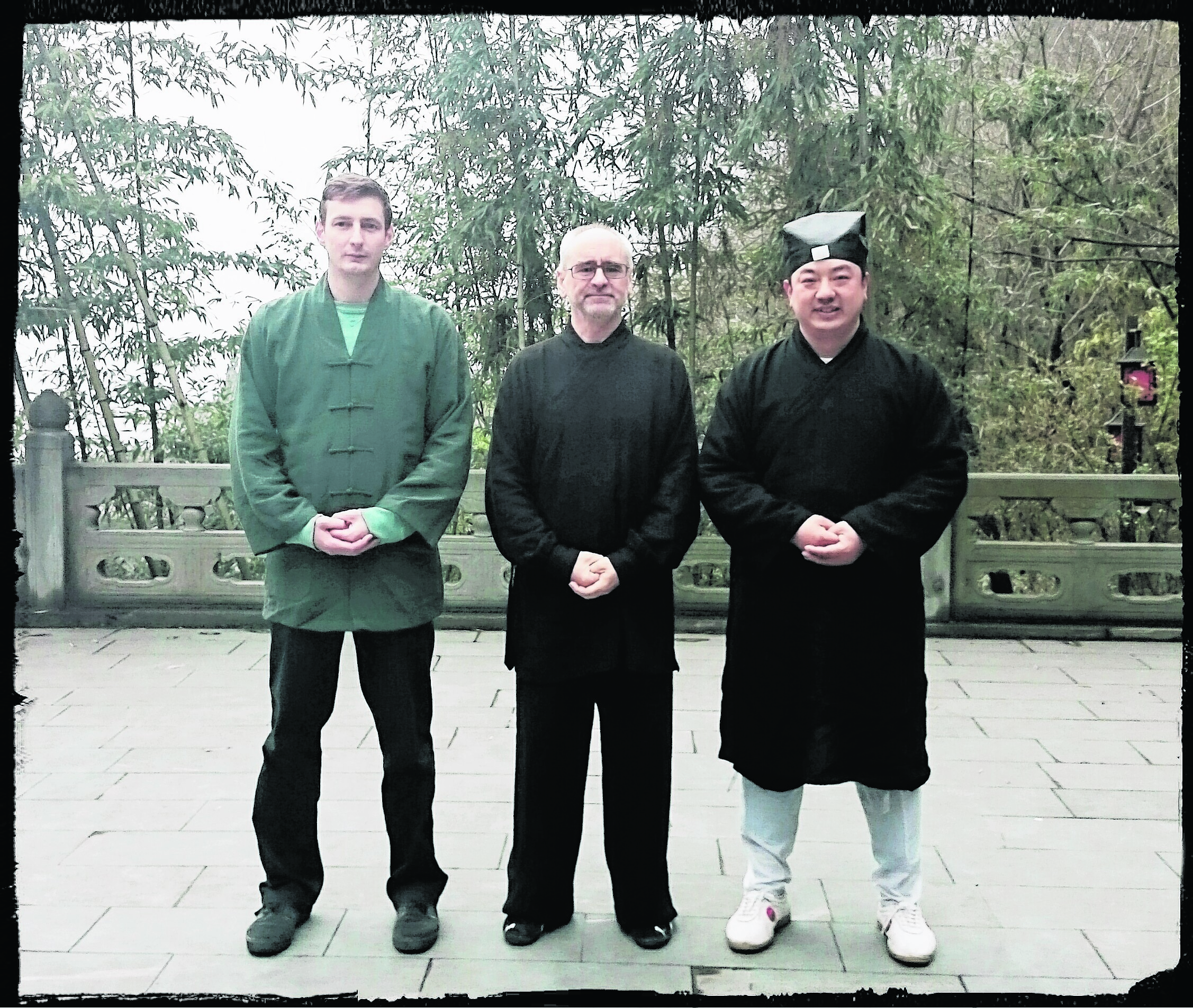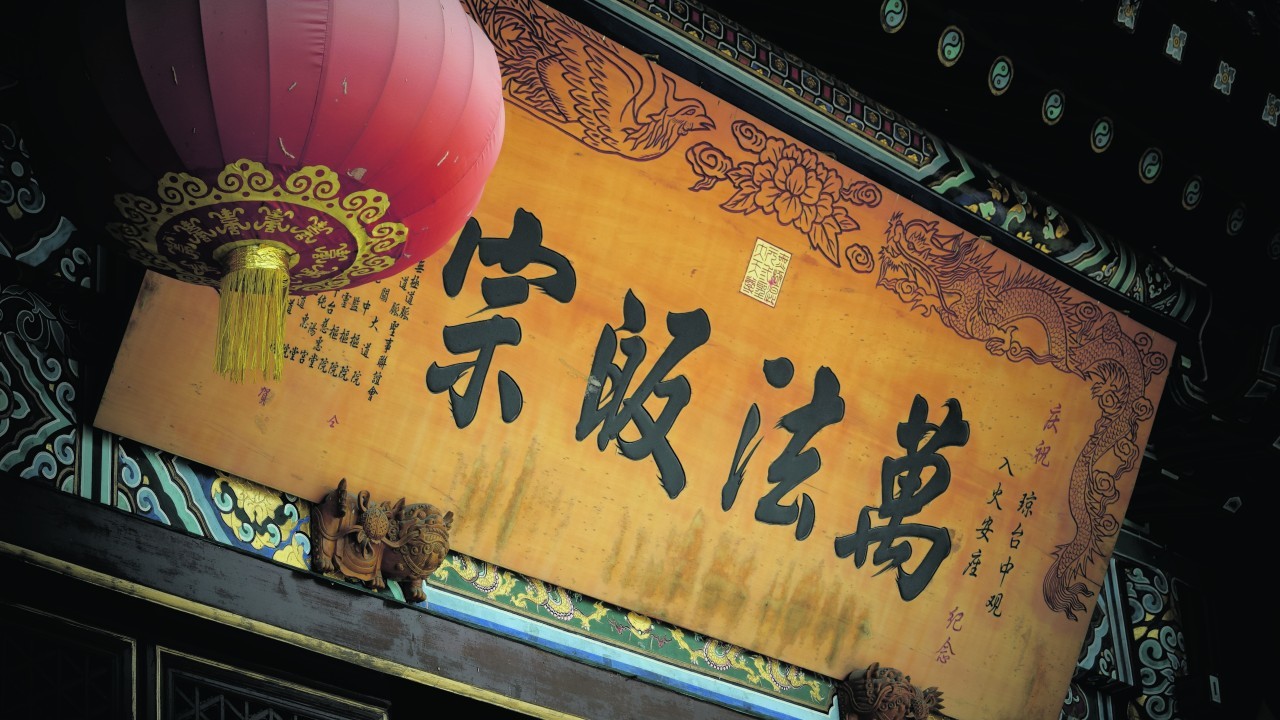 Was this Mission Impossible, I wondered: our intrepid little group was going to train for nine hours a day on top of a mountain, under the eagle-eyed gaze of the illustrious Master Chen.
I comforted myself in the knowledge that many martial-arts masters don't beat their pupils anymore – at least he smiled a lot, which was a good sign.
Our challenge was to perfect 24 tricky new moves in 10 days and then join them up in a seamless performance for Master Chen, who would lead our ensemble in one final test.
Would we pass? Would my dodgy ankle give up and run screaming from the mountain? It felt like it as I stood rock still for an hour, crouched and pretending to hold a giant ball in front of me, to improve internal peace and breathing – and that was just a warm-up before breakfast.
We were treading in the footsteps of other groups who had attempted to master the formidable 24-move Tai Yi Wu Xing Quan and failed, after running out of time.
Let me explain something: from a distance, casual observers might think Taijiquan (Tai Chi) looks like an elegant classical dance, but it is actually an ancient martial art similar to slow-motion Kung Fu. It's not the furious acrobatic fighting style we know from Jackie Chan movies. Actually, it is more elegant and harder because it demands power, balance and concentration to master a bewildering array of slow intense moves.
Anyone of any age can enjoy Taijiquan at a level at which they feel comfortable and research by Harvard Medical School confirms its many health benefits.
Our group of Taijiquan exponents from the north and north-east entered the spiritual home of martial arts and Taoism, the Chinese philosophy – in the enchanting Wudang Mountains of Hubei province, central China.
It wasn't going to be all blood, sweat and tears – we made sure of a side trip to Xi'an, in Shaanxi province, the ancient capital of China and home of the famed Terracotta warriors, and booked seats on a 158mph "bullet train" to Beijing.
Our trip was organised by Tina Faulkner Elders, principle instructor of the Aberdeen and Shire-based Ruyi School of Taijiquan and Qigong. The trip was led by Tina's father Gordon Faulkner, who is the Director and Principal Instructor of the Inverness based Chanquanshu School of Daoist Yangsheng Arts.
Master Chen Li Sheng can trace his training school back 15 generations and is a worldwide authority on the subject.
Flying into Beijing was an assault on the senses in a city with a population of more than 21million. It was my third visit, but it still took my breath away.
Our first test was to find Master Chen's wife Tian, who was to act as our guide. Despite the teeming masses, we found her at our agreed rendezvous. After travelling across the world to be here, Tian led us onto a train – for an 18-hour overnight trip to Wudang. Yes, we were gluttons for punishment.
We took the hard sleeper, which really is the way do it for the experience; the hard sleeper is an open compartment with six bunks and the definition of social interaction with the locals. Their fascination with westerners remains undiminished and they particular liked to gather around to see what we ate or test their English.
A train journey through China really is an eye-opening experience; at one point I passed a carriage, swaying side to side quite violently, and was startled to see a man trimming his nose hairs with rather a large pair of scissors. I wonder if he survived. China and its people never fail to surprise.
The following morning the landscape around Hubei province began to take shape and we could see farmers tending their rice fields with the help of giant water buffalo. After arriving in Wudang, we took a stunning journey up the mountain by bus, where the impressive peaks unfolded before our weary eyes. Mist usually shrouds the mountain and flows around its many peaks like a coiling dragon – this phenomenon has surely influenced life on the mountain.
I popped down to reception the next day to discover that this was not your usual hotel lobby – a sword fight was under way. Actually, they were only practising, and impromptu Kung Fu or Taijiquan sessions would break out in various corners – I did say this was the home of martial arts. It is also a magnet for tourists due to the breathtaking scenery. Our group included John, Marco, Pirate Steve, Kathleen, Tom, Rachel, Preston, Janis, Gordon and myself. Before long, we noticed we were becoming a tourist attraction as cameras snapped away at us.
So, our daily routine took shape: an average of nine hours training with Master Chen. It began at 6am with standing meditation for one hour, with another hour of Taijiquan practice until breakfast.
It was like that, off and on, until 9.30pm (with some sleep in between or sightseeing). Time passed quickly because we were so passionate about what we were doing, even although our misty mountain-top backdrop was amazing.
We ate at the same place for lunch and dinner and the food was very good. Our guide in Beijing remarked how the food in Hubei province was renowned for its tasty dishes. They were keen to know what we liked and so fish and chips Chinese style arrived at our tables, much to our delight.
Away from Wudang, we took the train to Xi'an and spent three days sightseeing. The history of this city of more than eight million people is intertwined with China's first emperor, Qin Shi Huang, and his Terracotta Army. He built the soldiers to protect him from enemies in the afterlife and his mausoleum, a giant pyramid, still stands untouched thousands of years later – for fear of disturbing what might be there!
Xi'an is culturally vibrant, blending ancient buildings and pastimes with modern neon and shopping; its walled fortifications were first constructed over 2,000 years ago and stretch 14 square miles. The South gate is particularly beautiful and even more so at night when its lights can be seen for miles.
Our journey concluded with the bullet train to Beijing (sounds like a movie title). We travelled first-class, which was very comfortable and agreeable after our exertions. To take in the scenery from the comfort of a glorified armchair was wonderful; we could see the landscapes changing from rugged countryside, small villages, farming communities to construction sites and giant new cities on a scale, which was amazing.
The experience of training with one of China's top martial arts masters, in such spectacular surroundings, was an unforgettable one and we look forward to welcoming Master Chen when he visits us in Aberdeen later in the year.
I cannot leave without telling you about our last day on the mountain in Wudang and "the test". We learned we were not performing individually for the master, but as a group. None of us wanted to fail each other and our nerves were jangling. Myself and a few others, including Master Chen, wore special Kung Fu clothing for the occasion, which was made on the mountain.Our 10-day, nine-hours-a-day regime was distilled into one six-minute performance, with the magnificent Master Chen leading the way.
It was a blur of concentrated effort and literally trying not to put a foot wrong.
Then it was over. Had we passed the ultimate test? Master Chen stared back at our anxious faces, smiled, and said, "Very good". I think we had.
BENEFITS OF TAIJIQUAN (TAI CHI)
Taijiquan is a Chinese system of exercise and is suitable for all people of any age. By continued practice one can possess better balance, greater core strength, improved flexibility and a tranquil state of mind through the concentration on its movements.
Harvard Medical School lists Taijiquan as addressing the key components of fitness, including muscle strength, flexibility, balance and aerobic conditioning.
Taijiquan is also helpful when combined with standard treatment for Arthritis, Low Bone Density, Heart Disease, Hypertension, Parkinson's, Breast Cancer, sleep problems and for people who have suffered a stroke.
www.health.harvard.edu/staying-healthy/the-health-benefits-of-tai-chi
WHO'S WHO
Master Chen Li Sheng – Wudang, China
http://www.wudang-xuanwupai.com/
Gordon Faulkner – Inverness
http://www.quanshu.co.uk/
Tina Faulkner Elders – Aberdeen, Stonehaven
http://ruyischool.com/
http://www.morayquanshu.co.uk/
Matthew Knight – Aberdeen
http://ruyischool.com/