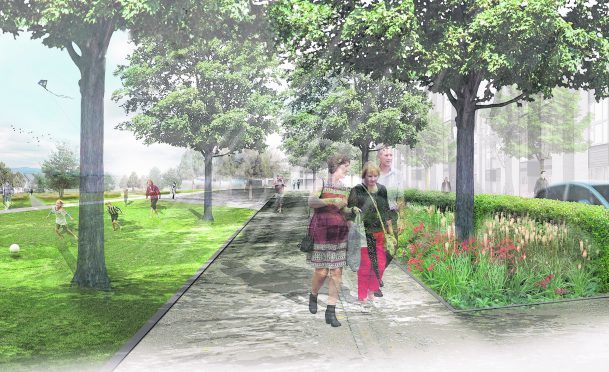 In part two of our series, Your Home explores the creation of the new community of Countesswells, looking at how the country setting has influenced the design of a community surrounded by nature
With four main parks and a green network of paths, cycle ways and bridle ways, green space is at the very heart of the new community of Countesswells, Aberdeen.
Optimised Environments Limited (Open), a multi-disciplinary consultancy that specialises in masterplanning, has played a leading role in the design of the community.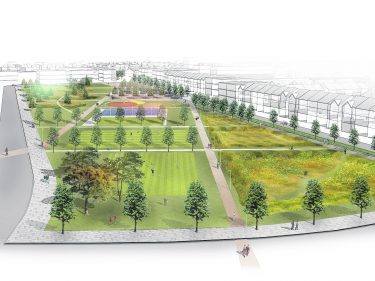 Pol MacDonald, a founding director of Open, explains the work that has gone into developing the public green spaces in Countesswells.
He said: "Public spaces are a key feature of communities of this scale. Communities originate from good-quality public space, whether that's a town square or green common.
So the brief for designing Countesswells was to make public green space the heart of the community, a real benefit for residents.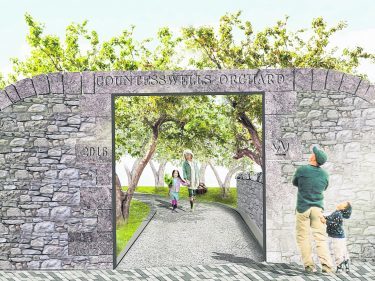 "We wanted to create a vibrant place, full of soul with opportunity for people to meet, enjoy and be proud of where they live. As a result, Countesswells would feel and look different.
"The Countesswells site is 100 hectares with a third dedicated to open space with four main parks. At the heart of the community is Central Park, which covers two-and-a-half hectares.
"We have developed this space to make it perfect for community gatherings as it is big enough to hold gala days, games and other community activities."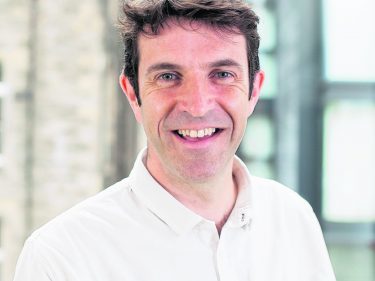 Pol said: "The largest of the four parks is the Cults Burn Park, which covers 11 hectares. Here, the existing burn will be opened up to create an ecological park running north to south through the community. This will encourage nature into the site and within close proximity of the people who will live here."
"The parks have been designed to make the most of the existing landscape, the Countesswells Avenue Park, which covers two hectares and is on the alignment of the existing road, has been designed to incorporate the distinctive trees that line the existing roadway that many people will already be familiar with.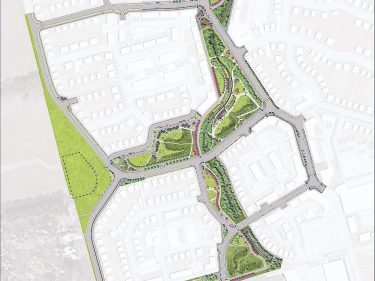 "We did this because the trees are beautiful and we didn't want to lose them when developing this new linear park for the community."
All four parks at Countesswells are connected with footpaths and create a green network through the community. They join with Countesswells and Hazlehead Woods which are situated on either side. The parks will feature a combination of children's play areas, paths, burns and ecological areas.
Pol said: "Good quality green space, like that which can be seen in Countesswells, has massive benefits: environmental, social and economic. These benefits were forefront in our mind when we were developing Countesswells.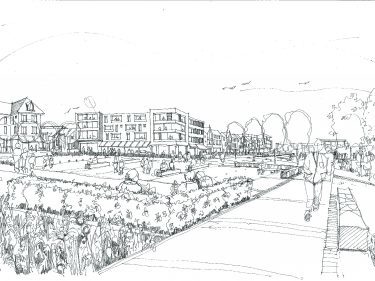 "Carefully designed public spaces have been scientifically proven to improve people's health. The community spaces encourage recreation and play, encouraging the community to meet and socialise.
"The public space is central to the community and the architecture has been created to respond to this. This encourages people to meet, be part of the community and be proud of where they live."
Pol said: "With the creation of the Cults Burn Park beginning with the development of the first phase of Countesswells, residents of this new community will feel the benefit of the green space from the early stages and this will continue as the community grows with green spaces being at the core of each phase as Countesswells takes shape."