It has been 29 years since Stuart Rayner first set foot in the stunning library of Clinterty House in Kingswells near Aberdeen, but it remains his favourite room in the stunning country pile.
It's not hard to see why and the library perhaps represents everything which is nostalgic and wonderful about the six bedroom family home.
Clinterty House – which is on the market for offers over £710,000 – was built in 1914 but work didn't finish until 1920 due to World War I.
Tucked away down a private track, there are picturesque views over open countryside, and it has been a haven for the Rayner family.
Stuart now hopes to downsize as his two daughters have left home, although there will be one final family Christmas this year with five public rooms to choose from.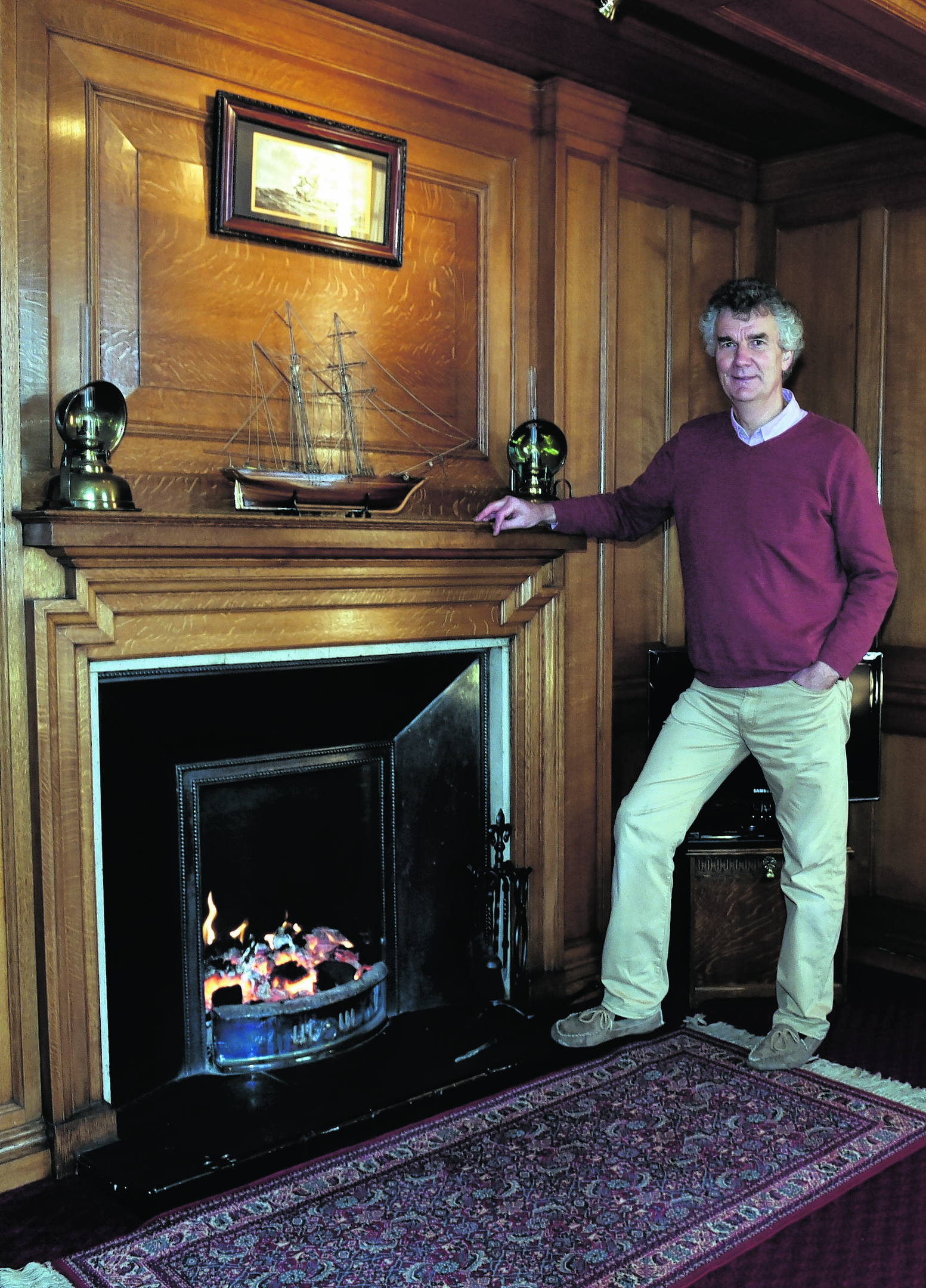 Before you even step through the door of the granite building, you'll notice the Hay family crest with links to the famous Leith Hall. The oak panelled library can be found on the ground floor and with a roaring fire, this room could not feel more cosy or indeed, festive.
"We bought the house for the library, I just fell in love with it," said Stuart, who is a subsea engineer.
"Very few houses have a library and there is something rather special about that, my daughter has arranged her books in here by colour, although that means you can never find anything.
"It's just a wonderful room to be in and it's always so peaceful."
There are two elegant public rooms with high ceilings and pitch parquet flooring runs throughout the ground floor.
Open fireplaces and original sash and case windows add to a sense of occasion, whether you're entertaining guests or coming together as a family.
"This was the house that everybody wanted to come to for sleepovers when the girls were younger and we've had some fabulous parties here over the years," said Stuart.
A particularly stunning feature is the conservatory which runs to the rear of Clinterty House.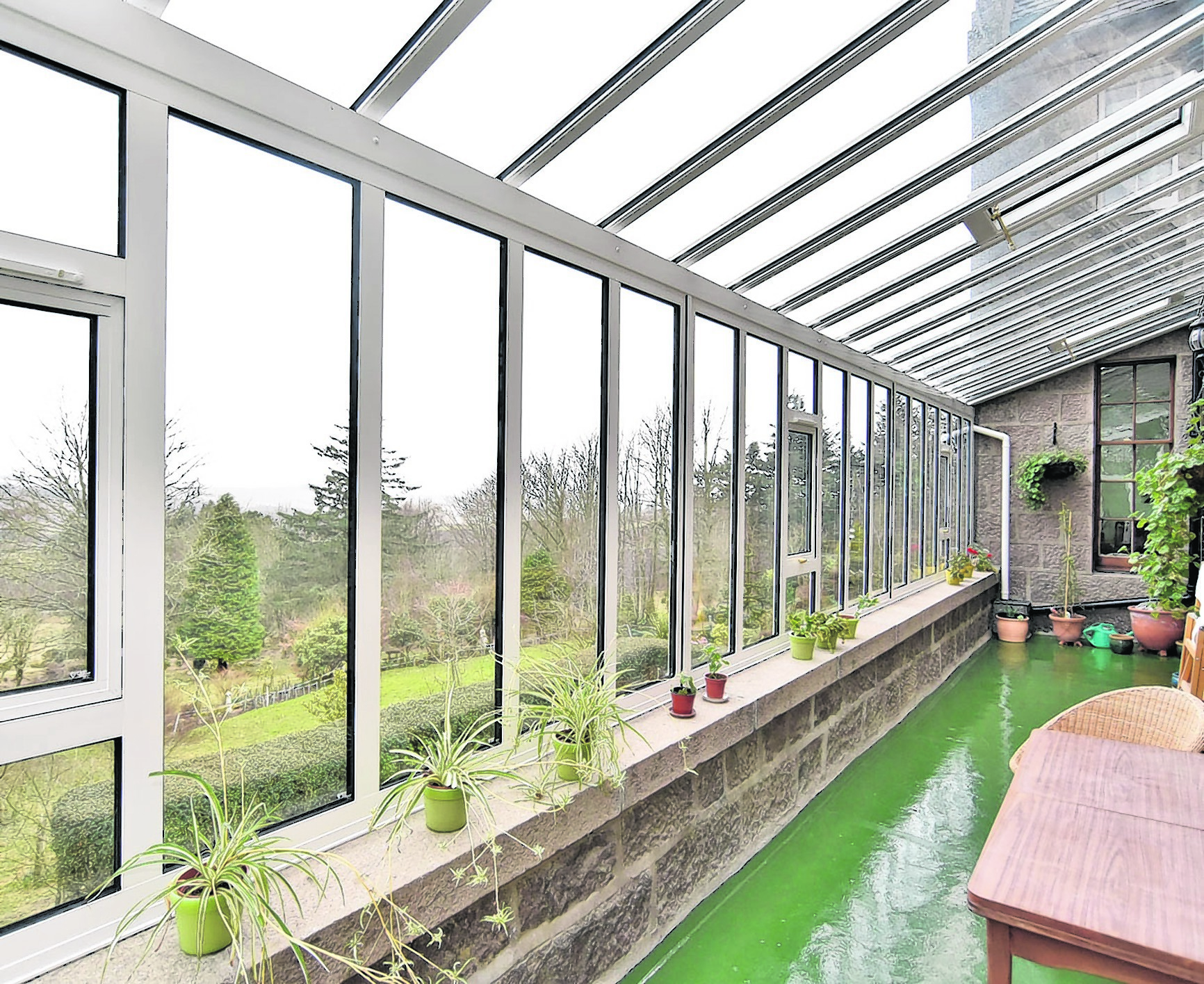 Filled with light, it overlooks the gardens and is a particularly lovely room during the summer months.
Completing the ground floor accommodation is the lovely dining kitchen where there is a range cooker, perfect for any aspiring cooks who love to put together a feast.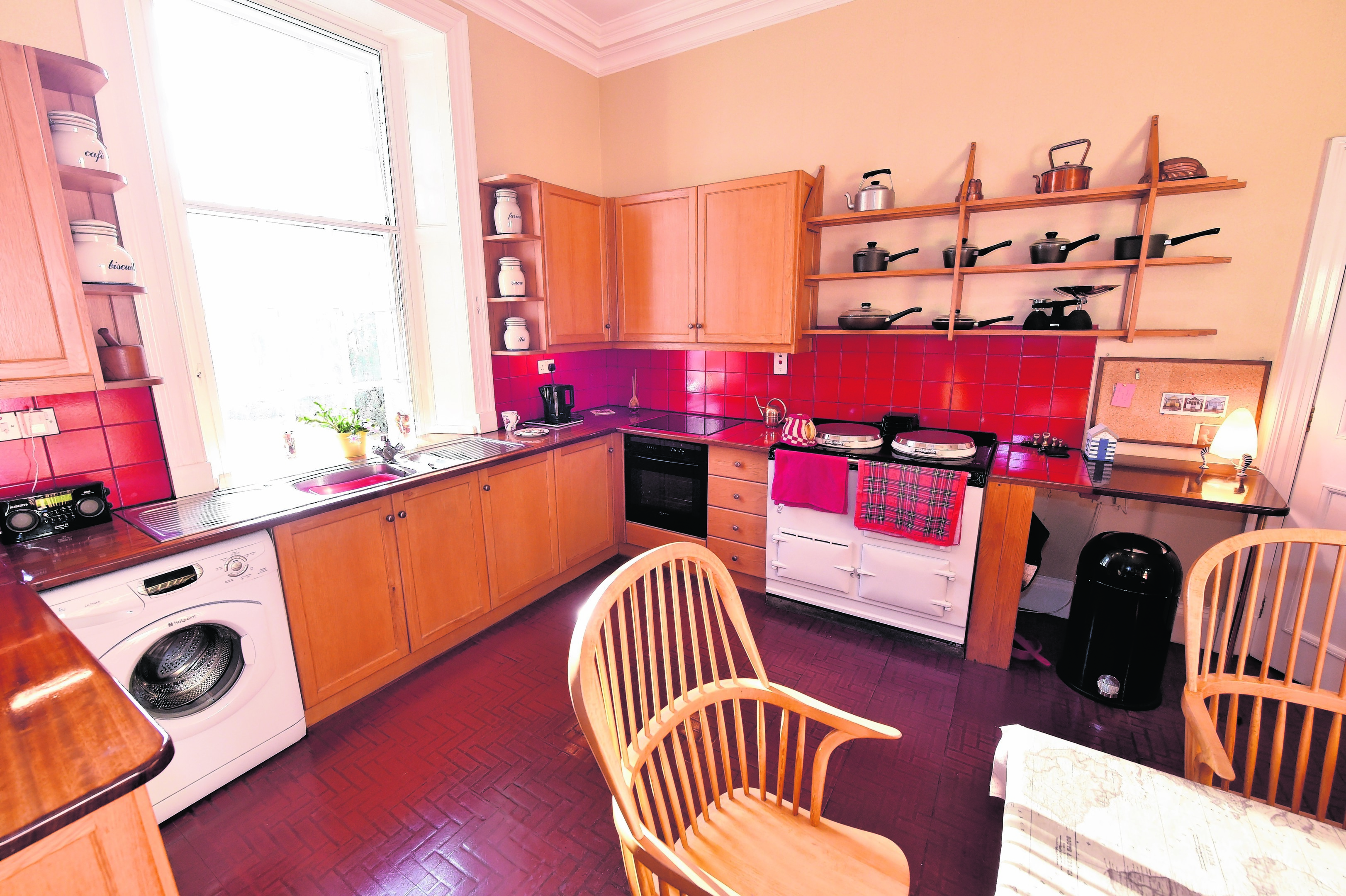 There is also access to the basement which may not suggest extensive accommodation, but the impressive collection of rooms could in fact be turned into a granny annex.
There are four versatile rooms that all have an individual quirkiness, and it's not surprising considering that the basement used to be a mansion chapel.
"There was a sacristy where the priest would prepare for a service whilst the family of the house waited in another room," said Stuart.
"There's a surprising amount of light that floods through the rooms and it's a little escape down here.
"It would be great for teenagers who want their own space but it could even be made into a granny flat."
Head back upstairs and there is a grand staircase which leads to four double bedrooms and two family bathrooms.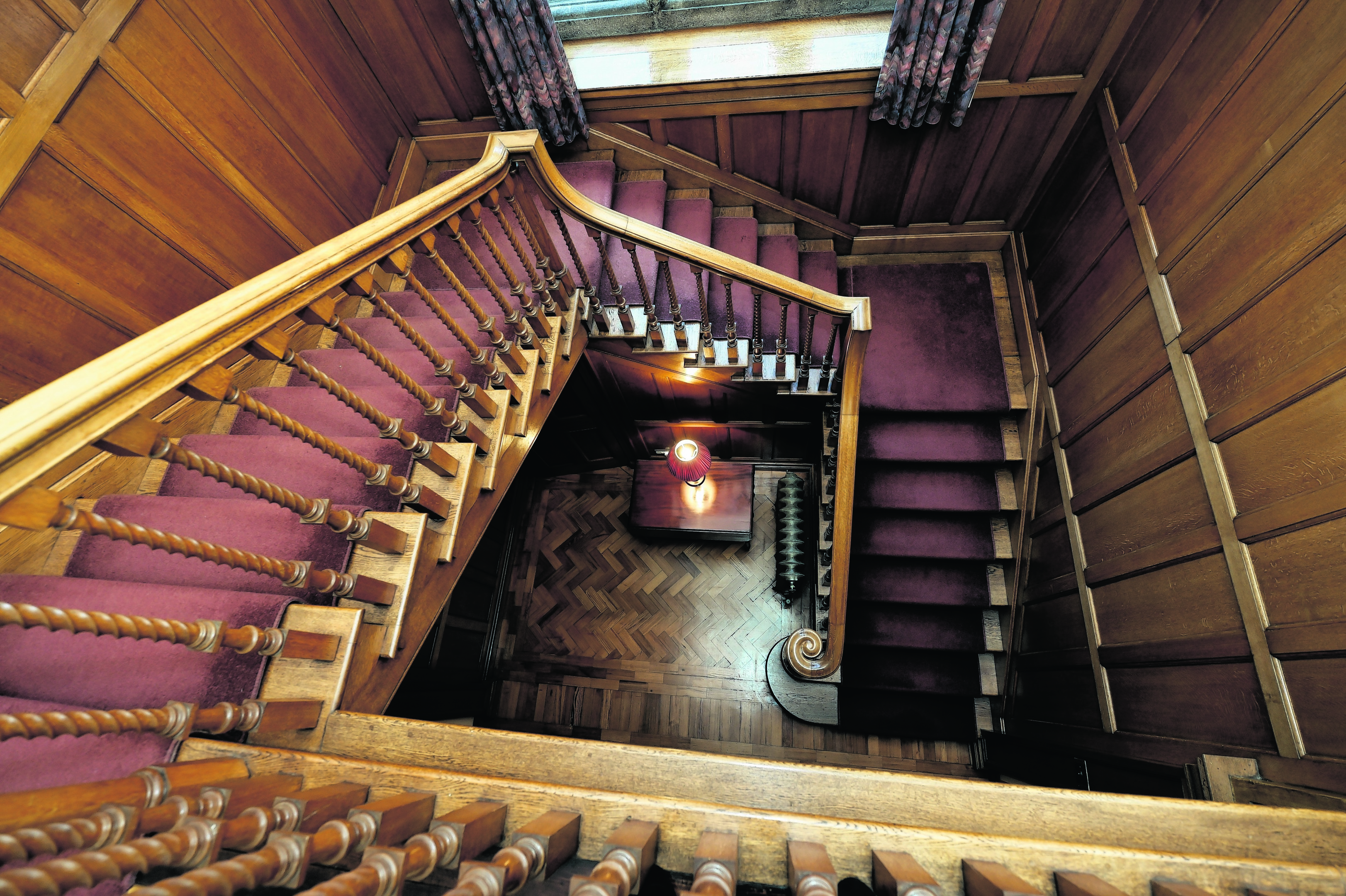 Outside there is 3.5 acres of mature ground and a private path which leads straight to Elrick Hill where there are excellent walking routes.
The gardens themselves stretch to 1.7 acres and there is an array of wildlife in the garden.
"The girls used to love sledging, not many children have their own mini snow slope in the garden," said Stuart.
Deer, red squirrels, and a very tame pheasant visit the garden on a daily basis, and it is perfect for children to explore.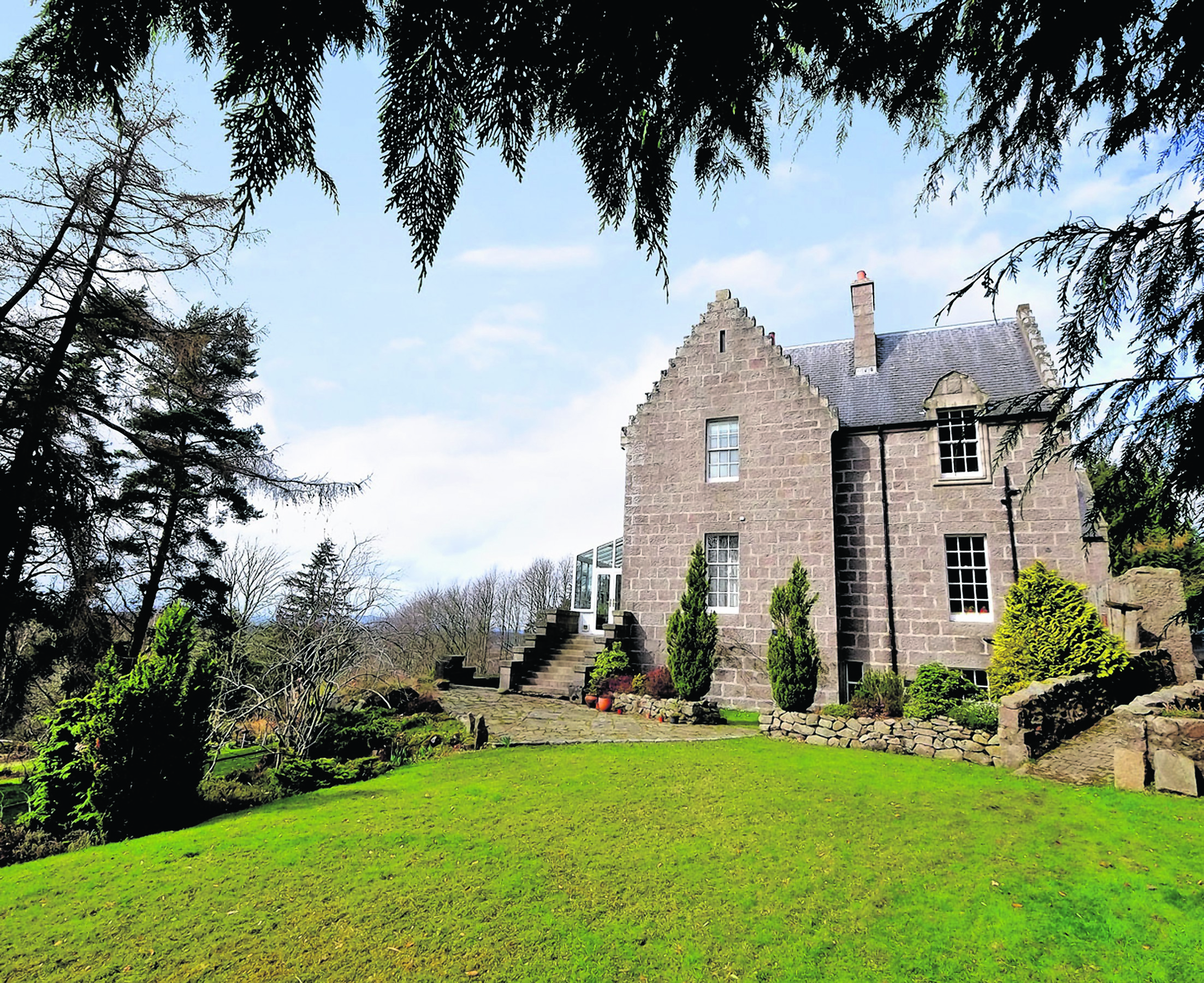 There is a large shared driveway which splits into a parking area and there is also an extensive garage.
Aberdeen is only a short drive away, but Clinterty House enjoys all the benefits of a picturesque rural setting.
Stuart is looking forward to starting afresh and believes it is now time for a new family to make some memories.
"We've had a wonderful time and Clinterty House has been very important to us all," he said.
"The girls have made no secret of the fact that they are very happy to be coming home for Christmas.
"Clinterty has a magic about it, it's been a wonderful home."
Contact Raeburn Christie Clark & Wallace on 01224 564636.