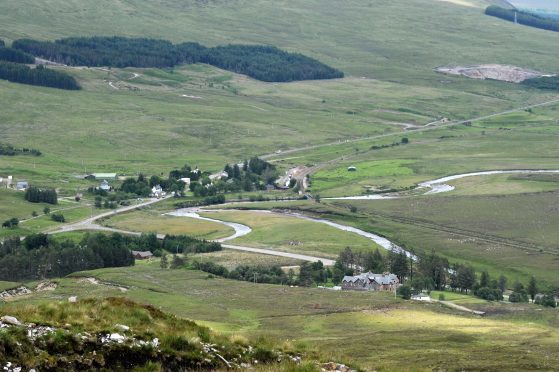 As we approached the brow of the hill, head stalker Danny Mackie gently pulled the all-terrain vehicle to a halt and quietly pointed to the right where a beautiful red hind was doing her best to attract our attention.
Her calf, a little distance away, was gently calling to its mother who was keeping a wary eye on it, and us.
Within seconds, they'd reunited and disappeared, dashing off to join a 57-strong herd waiting nearby on the hill which stands directly behind Ledgowan Lodge, a superb home which has recently been fully modernised.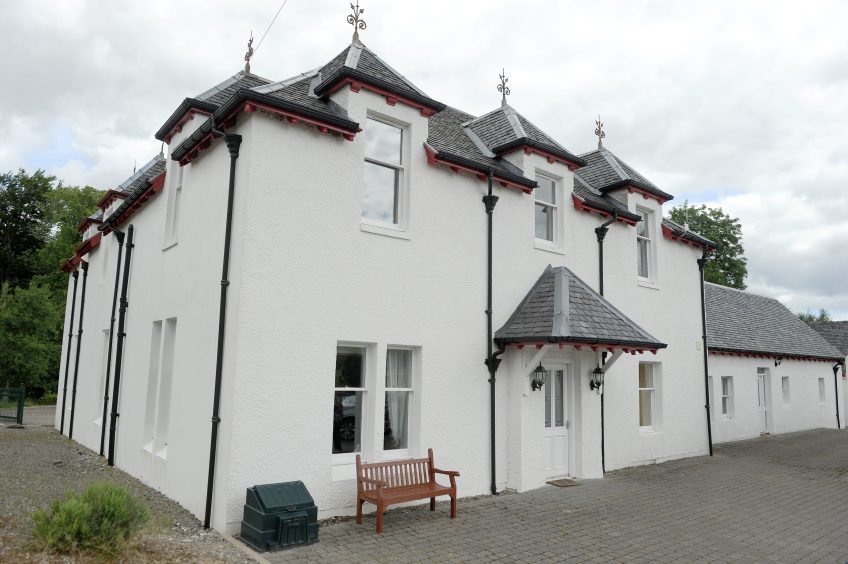 It's not the primary residence of Andrew Simpson and his family, but very much their family home in the Highlands, a place where Andrew and his wife Patricia, two sons, daughter and their respective families, spend much of their free time.
The impressive lodge is the main property on the Ledgowan Estate near Achnasheen in Wester Ross.
A 21st-century estate, it extends to just under 12,000 acres and provides a combination of traditional sport, first-class contemporary accommodation and significant revenue streams in a stunning setting.
Showing us around the house and estate was Jeremy Stephenson, 52, son-in-law of Mr Simpson. He's married to Julie, Andrew's daughter, and they assist with the running of the family business which includes farming and holiday lets.
"Andrew is originally from Dingwall, brought up in Beauly, and Patricia originally from Inverness," said Jeremy. "Work took them to live in Yorkshire for many years then they relocated to Fife in Scotland.
"For them, it's been fantastic owning a Highland estate, and something they are very proud of. Andrew is very much a family man, and in the seven years since he bought the estate, there have been many happy family memories created here."
Jumping aboard the ATV to head up the hill and experience the views for ourselves, let us have a taste of what life on this estate is like.
From our vantage point, the famous NC500 route stretched out below us while a train, travelling from Kyle to Inverness, took on a caterpillar-like appearance as it snaked its way along the valley floor. Everywhere you look there's something to see, from glistening lochs to high mountains where stags roam free.
The location is simply majestic and awash with wildlife. The family and Danny report occasional sightings of sea eagles, golden eagles, ptarmigan, black and red grouse, swans and geese to name but a few.
As well as being enjoyed by the Simpson family, it is very much a working estate at the same time with sheep, cattle and deer to manage and guests to look after.
When not being used by the family, the main lodge is let out to guests. Guests can enjoy the experience of stalking, fishing in one of the several lochs or grouse shooting over pointers. Andrew also built an additional four-bedroom lodge which provides overflow accommodation.
"For Andrew and myself, some of our proudest moments have come from the comments in the guest book and seeing the look of happiness of guests when they return after a successful day on the hills," said Jeremy.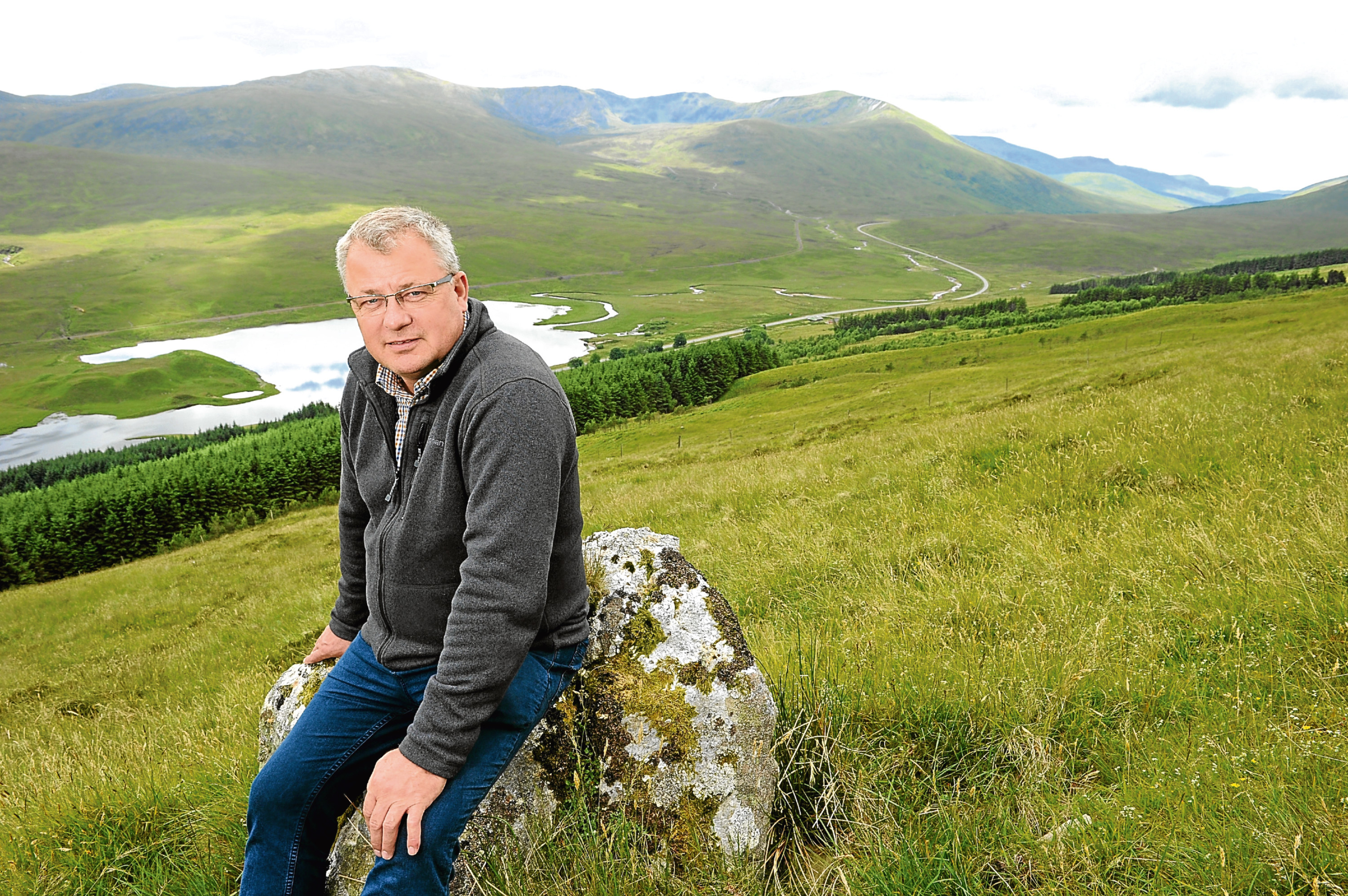 "If you're looking for a challenge, I'd say South Ledgowan is my favourite part as that's where the prize stags are. Ledgowan is regarded as a hind forest as there are resident hinds on Ledgowan all year round. These hinds attract many stags during the rutting season.
"The terrain lends itself to some fantastic stalking, and the guests will always see plenty of stags on the hill."
And when they return from the hills, the lodge is the perfect place to relax and swap tales…
Tastefully presented throughout, courtesy of Patricia, it has the feel of a much-loved family home. After buying the estate, Andrew had the house remodelled, structurally improved and comprehensively renovated and redecorated.
This included converting and incorporating a former cattle byre to become a stylish breakfast-dining room and an enormous oak-panelled games room. Other changes included adding an en-suite bath or shower room to all six bedrooms.
With tall ceilings, lots of original features and generously sized rooms throughout, the accommodation also comprises of a grand hall with sweeping staircase, a modern fitted kitchen with Aga, a formal dining room and large, comfortable lounge. It's warm and cosy throughout thanks to a combination of underfloor heating, wood-burning stove and oil-fired central heating.
Changes to the estate made in Mr Simpson's time include the creation of a 10-kilometre network of new hill tracks which has made access to the estate much easier, while a 1MW hydroelectricity generation scheme is operated by a specialist renewable energy company – Green Highland Renewables – under a 30-year lease from Ledgowan Estate. In the scheme's first year, it generated approximately £36,000.
Mr Simpson also commissioned an ambitious scheme to protect and expand the remaining native birch woodland on the estate as well as planting more productive commercial conifer.
This 458-hectare development, approved by Forestry Commission Scotland (FCS), would be self-financing through the Forestry Grant Scheme and would provide a new attractive annual income. It could also be adapted to suit the new owner's objectives, subject to further approval from the FCS.
Owning an estate of this size and stature can be joyous, but it's also hard work and not without its challenges. Previously, it attracted some negative comments regarding right of access.
"It was a bit of a storm in a tea-cup to be honest," said Jeremy.
"We had two gates stolen and very occasionally some hillwalkers left gates open. We have a lot of livestock and can't afford to have them wandering on to busy roads.
"We put padlocks on gates to keep livestock in, not people out. You don't really want people wandering about with loose dogs during the lambing or nesting season and certainly not when stalking is taking place, so we always put signs out letting visitors know what's happening, but responsible walkers will always be welcome."
The estate is on the market as a whole or in two lots, at offers over £4.5million. Robert McCulloch, from selling agent, Strutt & Parker in Scotland, said: "Ledgowan is a magnificent example of a traditional sporting estate that has been adapted to meet the needs of the 21st-century sporting consumer. Whilst its setting and landscape offers the best of the west Highlands, its accessibility and quality of services and facilities set it apart from many of its ilk.
"Andrew and Patricia are in their 70s now and not able to come to the estate as often as they like, so they've decided to put it on the market for three months. If it sells, it sells, if it doesn't it doesn't – we'll just have to wait and see what happens."
Contact: Strutt & Parker's Edinburgh office on 0131 226 2500.