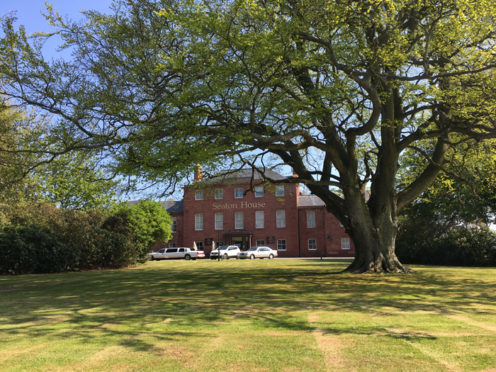 Fancy checking out the renowned Park Homes by Willerby in person? There's only one place in Scotland you can view them all year round – Seaton Estate Residential and Holiday Village in Arbroath!
The Willerby brand is renowned for its exceptional quality and bespoke approach to design, with residents always at the forefront of designs. Their modern approach to affordable living is a great match for Seaton Estate's focus on comfortable but luxurious living for over-50s.
The Arbroath estate offers a great choice in residential Willerby park home designs, including:
The Charnwood
Cool, modern and truly special, the Charnwood is all about striking style but functional living.
Highlights include a master bedroom suite with walk-in wardrobe and en suite shower room, while the stylish lounge and living room are perfect for entertaining guests.
The Hazlewood
Perfect if you're looking for a chic but low-maintenance home, the Hazlewood offers a spot-on combination of practicality and style.
Feature bay windows let in plenty of natural light, emphasised by an elegant colour scheme. Generously proportioned rooms and clever storage solutions mean you can start making the most of your new lifestyle from the moment you move in.
The Delamere
The Delamere certainly comes with that wow factor, thanks to impressive features and opulent interior design touches.
A loft space and walk-in wardrobe offer plenty of storage, and traditional touches throughout keep this contemporary home feeling inviting and warm.
As well as residential park homes, Seaton Estate also offers holiday homes and holiday rentals. The idyllic beauty spot has lots to offer, whether you're looking for a permanent residential park home or somewhere peaceful to enjoy regular holidays.
It boasts a picturesque setting of 80 acres of atmospheric woodland, with gorgeous panoramic sea views from Seaton Cliffs. Popular beach Lunan Bay is also just to the north, with the surrounding countryside offering various other points of interest and activities (including many golf courses).
Seaton Estate's country club houses three bars, and is also a popular venue for functions including weddings and conferences.
Seaton Estate Residential and Holiday Village occasionally runs special offer weekends to help you get the best deal possible. Head to their website for contact details and further info on upcoming deals or events.