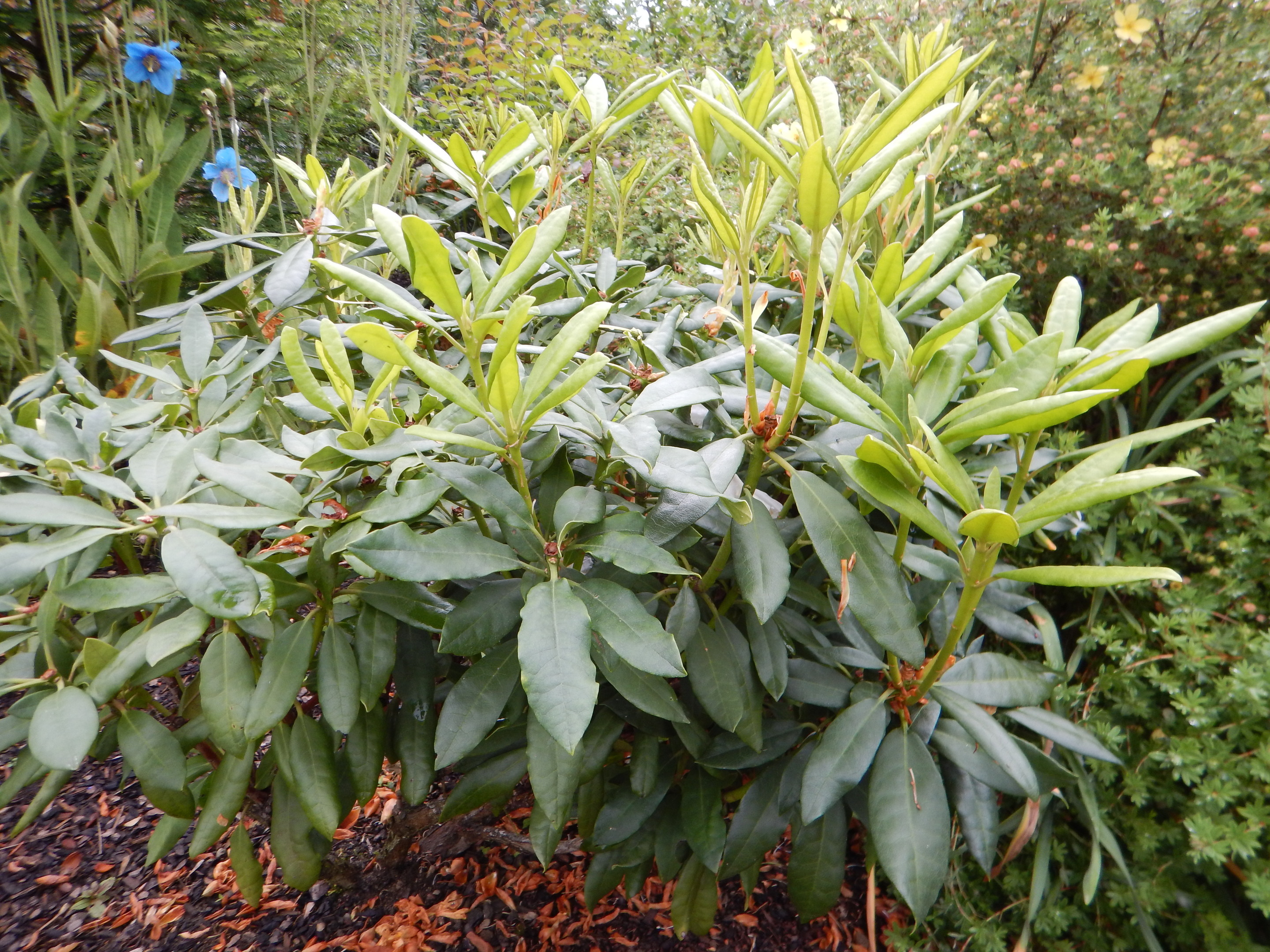 In recent weeks, I have been having a dialogue with a chum in Ayrshire who has a lovely garden – the recent spring show from his mature rhododendrons has been pretty spectacular – like so many other reports this year.
Our discussion has centred on the new growths that have appeared on his rhoddies as the flowers faded – they are very vigorous, they might even be described as "lanky".
Should I prune them off, he asks, because they look hideous!
As you know, I have been highlighting the need to dead-head young rhoddies thus encouraging new growth, but what do you do when older plants that are already big enough produce extension growth that is not desirable?
That is his dilemma because he has certainly grown out of the habit of dead-heading plants to encourage further growth.
The fact is, as the plants mature, there is a natural balance achieved with just enough of an annual increment of growth to create the new flower buds for the following year.
Unfortunately in John's case, the new shoots on his mature plants have shot up, acting like young 'uns, and he is concerned.
What's to be done?
I have never come across this problem before and my first reaction is to leave well alone.
There has been an over-stimulation of new growth in one year, an aberration probably caused by the weather sequence. Let it be, the plants will right themselves next year.
Disturb the natural balance at your peril!
John wants to cut off all the new shoots.
"What will happen?" he asks.
I don't know, says I.
Okay, we have to compromise, so why don't you use one of the bushes as an experiment by removing the young shoots from half the bush and leave the rest untouched.
I am not going to bet on the outcome, but I reckon there won't be as many flowers next year! For sure, it will be a talking point next spring, one way or the other.
Now to a similar problem with our new soft-fruit bushes.
The young growth is bordering on the excessive.
I am growing newly planted gooseberries and red currants as upright cordons a la Beechgrove and these have to be summer pruned, taking all the new side shoots back to about 10cm long.
Some of you may have seen me do this on the programme recently while explaining that I was a bit early because we usually hold off summer pruning until these side shoots start to lignify at the base, in other words they start to mature by turning brown and stiffening up.
Why wait so long?
The result of taking the growing tip out of any shoot is to cause buds lower down the stem to awaken and throw out little side shoots, referred to as sub-laterals.
It is normal practice in many pruning exercises BUT at this time of year all the growth is very soft and these little sub-laterals will appear very quickly when seasonal temperatures are high and rain showers frequent – in other words absolutely ideal conditions for the development of MILDEW.
Nonetheless, I took the chance of pruning these excessively vigorous shoots to re-direct the plant's energies into the developing fruits. Hopefully we will have weather conditions later on that may discourage fungal attack.
Still on the subject of pruning.
One of the early summer-flowering shrubs that is beginning to make its mark in our garden is the Deutzia.
We have three varieties but without doubt the best at the moment is Deutzia magnifica.
It has grown to just over a metre high but has the potential to grow to two metres high and about one metre across.
That will suit the space just fine and to keep it that way, it will need pruning every year about this time.
When you look down into the centre of the bush between the flowering stems, several strong young shoots are beginning to emerge, they will carry the flowers in 2015.
As soon as the present flowers start to fade, I will remove one third of the flowering stems, each one down to where one of these strong shoots has started to extend.
As a result, that young growth will have room to develop.
The remaining flowering stems will be producing side shoots too requiring some "intermediate" pruning, cutting back to a strong side shoot.
It is during this superficial pruning that you can shape up the plant to give a pleasing overall appearance.