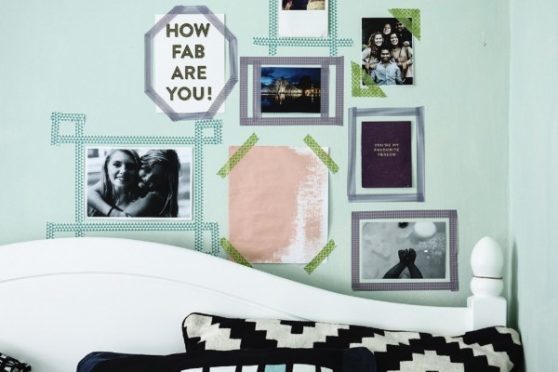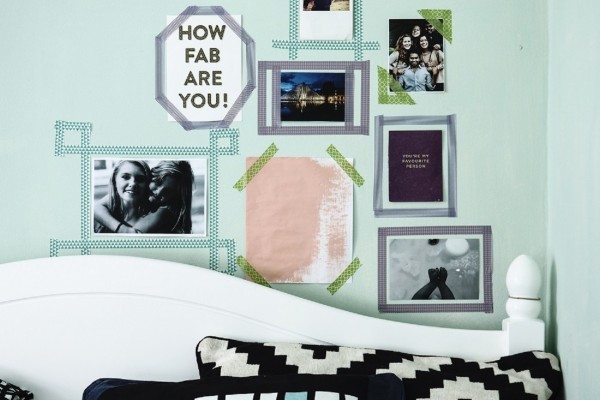 So you want to feel at home and make your living space cool and chic, but you are living in rented property.
And that means you can't afford to splurge on your home – either because of the restrictions that come with the property or because you know you won't live there long enough to justify a large investment.
But that doesn't mean you give up altogether and succumb to living with bare walls and drab curtains.
Blogger and interior stylist Sarah Akwisombe has teamed up with flatsharing site Weroom to offer some tips on how to freshen up your rooms and inject your own personality without breaking the bank.
1. Pimp your walls without causing damage to them

"A gallery wall is such a cool way to instantly brighten up your pad, and Command strips can make it happen, damage free," says Sarah.
"The strips are like Velcro that stick onto the wall via an adhesive back and they leave ZERO residue when you want to remove them.
And if you are reluctant to hang your pictures, Sarah suggests investing in large-scale artwork that can be popped up on a sideboard or any available surface.
"Frame large scale pieces of art and prop them up on a surface for a contemporary look," she advises. "If you want to go bigger, Surface View offer large-format 'epic' posters that can be blue tacked to the wall to create a big statement without the permanent commitment."
2. Transform your room with Washi tape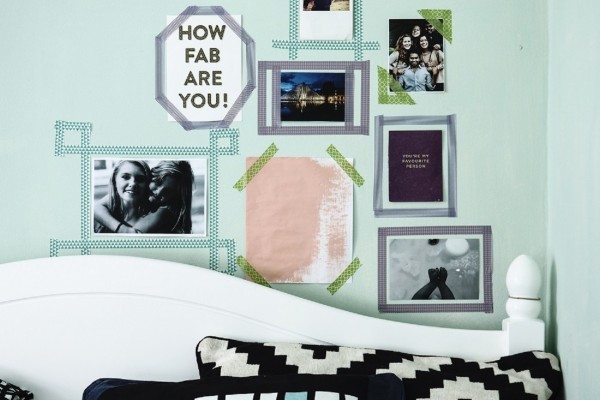 Don't want to invest in a frame? Sarah suggests Washi tape could be a great (and oh-so-modern) alternative.
"Washi tape originates from Japan and is like masking tape but way cooler!" says Sarah. "It comes in a variety of colours and patterns and the only limit here is your imagination.
"It's really easy to peel off so can be used to highlight areas with great effect. Think about blue tacking pictures to the wall and then framing them with Washi tape."
3. Use LED strips to brighten up your home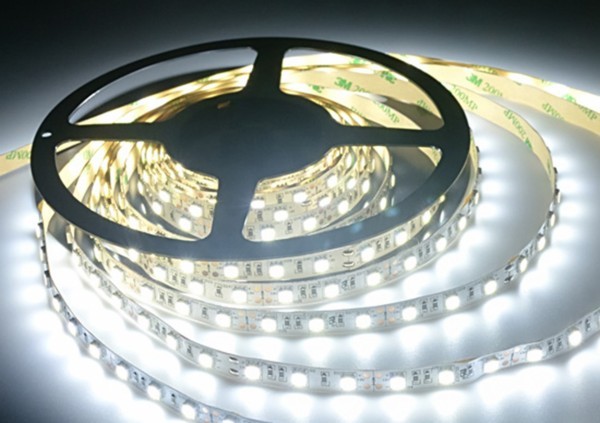 "I personally love LED strips," says Sarah. "Readily available and affordable, they are the perfect way to backlight something to add interest and depth.
"Try the back of a TV for instance, to create a cosy glow when watching a movie at night time.
"Also check with your landlord if you would be allowed to change lampshades or light fittings, as this can be a great way to add a little bit of personality."
4. Go big on retro furniture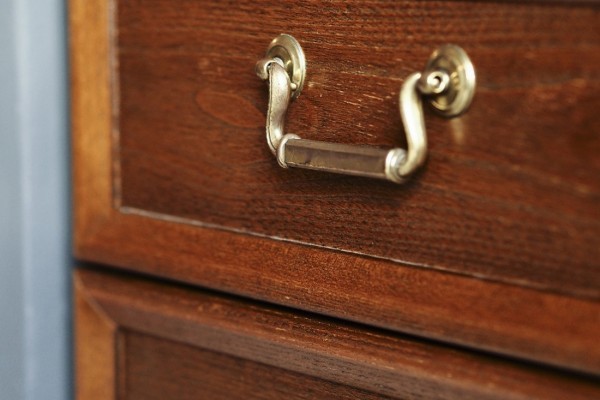 Retro is so on trend at the moment, although sourcing antique furniture could well be out of our price range. But that doesn't mean you can't fake it a little.
"Modern furniture at the moment is very influenced by mid-century Scandinavian design, so you're likely to find lines and shapes that occur in off-the-shelf pieces at a fraction of the price," says Sarah.
"Not only that, they will add interesting depth to your place and provide much needed storage that can sometimes be off limits if you can't (for instance) put up shelves.
"Head over to eBay and get browsing. You'll be shocked at some of the bargain prices available!"
5. Go crazy with accessories

Strategic investment in home accessories can transform a room almost instantly.
"A few well-placed ornaments and objets d'art (if you want to get all fancy with it) can provide interesting focal points in a room," says Sarah.
"Interesting accessories don't need to cost the earth either. Try scouring vintage markets or charity shops for unique pieces that have a history.
"You can also pick up inexpensive bits on the high street too. Check out places like H&M home or West Elm to add a bit of chic cool that can distract from the areas you don't want to focus on."
6. Invest in soft furnishings

"Curtains and window dressings are a bit overlooked in most rentals but can add a lot of drama and comfort to a space," says Sarah.
"If you already have a curtain pole up then it's very easy to switch out the landlord's curtains with a fresher, more contemporary pair that are to your taste.
"Cushions and throws also go a long way when it comes to diverting your attention from less interesting walls, and again, the high street shops have a fab selection of modern prints, patterns and fabrics that can update your interior instantly."
7. Think about stickers or peel-off wallpapers

If you want to do something more creative with your walls, then it's worth looking into temporary wallpapers.
"If paint or artwork alone won't satisfy your creative cravings then investigate the newly established temporary wallpapers and stickers," says Sarah.
"Born with the rental market in mind, these peel-off papers are super easy to apply and can be removed with virtually no residue.
"The wallpaper is still quite a new thing to market, so you may have to do some research around which companies offer wallpaper that won't leave marks, but wall stickers are much more common and there are loads of great options out there."
8. Get your green fingers out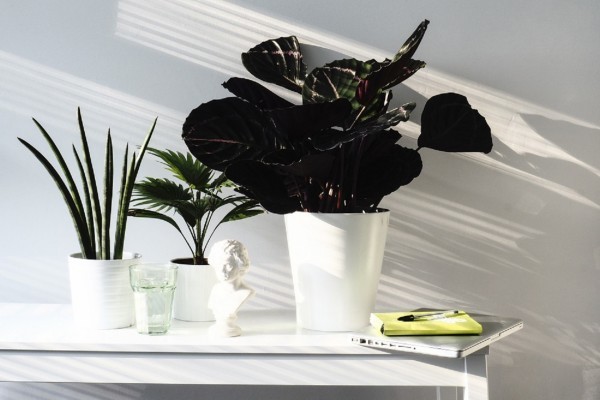 Believe it or not, indoor gardening is on trend at the moment. And the good news is, it doesn't require too much effort.
"Greenery is huge right now," says Sarah. "The indoor plant has really made its comeback and the variety on offer can make for a really fun display. From cacti and succulents to towering Edwardian-style palms, there really is something for everyone.
"Use smaller little plants in bathrooms and kitchens to liven them up. Bigger indoor plants like palms or monsterosa can cover up boring corners or unsightly bunches of wires. Most of all, plants breathe life into a room that can seem stale, helping it to feel fresh and homely."
9. Paint your walls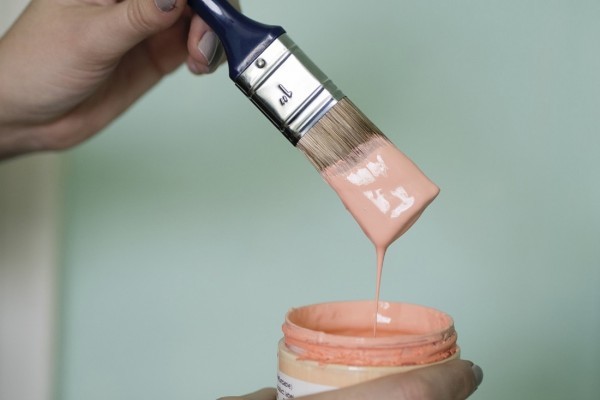 Not every landlord will allow this, but Sarah suggests it's worth asking for permission to paint the walls on the condition that you will paint them back to the original colour on leaving.
"Painting is a fairly inexpensive way to dramatically change a room's style and vibe, and it doesn't take too long either," she says. "If they're okay with it, ensure that you really go overboard with protecting surfaces and flooring.
"Plastic sheets can be bought from local DIY shops (layer up to be absolutely certain you won't leave any marks) and use masking tape to cover windows, skirting boards and anything else that could be ruined with a stray splash of paint."
10. Go rug shopping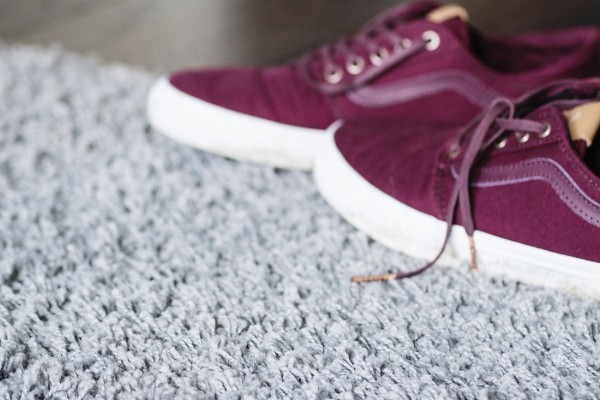 "When I moved into my second rental the landlord had decided that floor tiles (yup, the type found in 70s' office blocks) were an acceptable look," says Sarah.
"Obviously as a creative they drove me mad, but rather than ripping them up and paying my own cash to have the floor replaced, I instead invested in a large, patterned rug that would cover most of the floor space and provide a healthy distraction from the unsightly tiles below.
"There are many benefits other than distraction though, such as the added insulation, which will keep your room warm, and as you own the rug you can take it on to your next place or, eventually, your own home."
11. Upcycle your existing furniture

"Sometimes you'll have pieces of furniture that do the job, but that need a bit of a refresh," says Sarah.
"Why not get creative and upcycle your pieces to give them a new look? This can be as simple as taking a piece of sandpaper and 'roughing up' the edges of your dresser before giving it a lick of chalk paint (which goes on anything!) or spray paint, and adding new knobs to the drawers.
"Sites like eBay and Amazon offer affordable door knobs, but if you have the time why not check out your local antique shops or flea markets for something a bit quirkier."