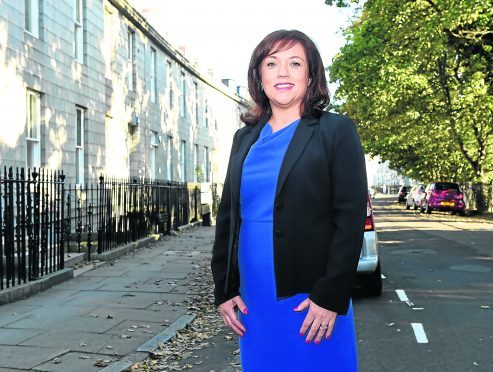 Scottish house prices are experiencing growth not seen since the 2007 financial crash, suggesting the nationwide effect of the oil and gas downturn could be easing off.
Property worth more than £5billion changed hands over the year to September, according to research by estate agents Aberdein Considine.
Its quarterly Property Monitor report shows the average cost of a house in Scotland rising by 4.5% to £169,275.
This includes a 3.6% increase in the Highlands – to £176,142.
There was a similar jump in Moray, to £157,899, while prices also rose in Shetland and Orkney by 12.2% and 8.9%, respectively.
Across Scotland there was a 3.9% year-on-year increase in the number of sales.
This pushed the average cost of homes in East Renfrewshire and Edinburgh over the £250,000 mark, the first time costs of this magnitude have been reported in two separate council areas.
At the other end of the scale the Western Isles experienced a 3.8% drop in house-price average to £107,992 – the lowest in Scotland.
Aberdeen recorded  its first year-on-year house-price growth in two years, while Aberdeenshire experienced an increase in sales numbers for the second consecutive quarter.
Jacqueline Law, managing partner at Aberdein Considine, said: "The property market in Scotland is enjoying a spell of growth not seen since the halcyon days prior to the financial crash of 2007-08. More than 28,000 homes changed hands during the third quarter of the year, up nearly 4% on the same period last year and almost 2,000 more than quarter two.
"Just under 3,500 of these sales came in Edinburgh, the busiest property market in Scotland, with Glasgow a close second.
"And for the first time, Scotland has two areas where the average home will set you back more than a quarter of a million pounds. This market buoyancy is best highlighted when you dig deeper into certain parts of the capital, where properties are making more money per month than the average Scottish professional footballer."