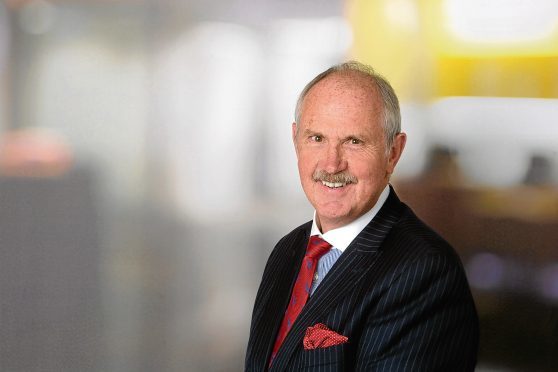 Property giant Savills has identified three key drivers for growth in Aberdeen's office market this year.
It expects leasing activity during 2018 to be fuelled by new infrastructure, oil and gas mergers and acquisitions activity and an overall feel good factor, or improved outlook at least, in the local economy.
Office take-up in Aberdeen during 2017 surpassed 400,000sq ft, more than double the total the year before.
Savills said activity in 2017 was largely led by occupiers choosing to move to quality, open-plan offices.
This trend is expected to continue following the recent completion of Grade A space at Marischal Square and the Silver Fin building.
Older properties, those in a poor location or unable to accommodate an open-plan format will be a challenge to re-let and many should be found an alternative use, redeveloped or in extreme cases demolished, Savills said.
Simpson Buglass, head of the firm's Granite City office, added: "The movement of occupiers from poorer to better offices will free up tired buildings for alternative use. Of the 2.6millionsq ft of Aberdeen offices currently vacant, very little is Grade A and a significant element is now functionally or economically obsolete. If we can encourage change of use, there is potential to significantly change the occupier and use matrix of Aberdeen's city centre.
"We are already seeing increased interest in residential conversion potential in period office buildings and there is potential for Aberdeen City Council to play a role in promoting this."
The completion of infrastructure during 2018, in particular the city bypass, is expected to boost letting activity as it shrinks travel times in and around Aberdeen, opening up new pockets for commercial use.
Savills highlighted a further £4billion being invested in infrastructure, including harbour expansion, the new Aberdeen Exhibition and Conference Centre and the European Offshore Wind Deployment Centre.