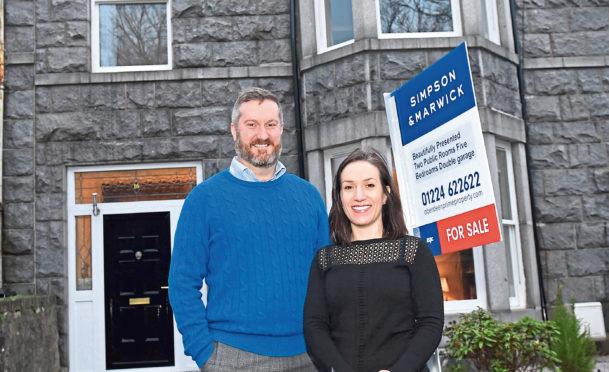 When Sarah Rochester received a message from her old school friend, Peter Lawson, she never imagined she would relocate from London to Aberdeen and embark on a new life.
The couple are now married and are parents to six-year-old Lily, not forgetting Bracken the Cocker Spaniel.
Sarah and Peter grew up together in Alnwick in Northumberland, but went their separate ways when Sarah left for university.
They are now hoping to move back to the north-east of England to be closer to family, and are preparing to say an emotional farewell to their beautiful family home.
Although the pair had done mini renovation projects in the past, nothing could compare with the scale of work undertaken at Number 16 Devonshire Road.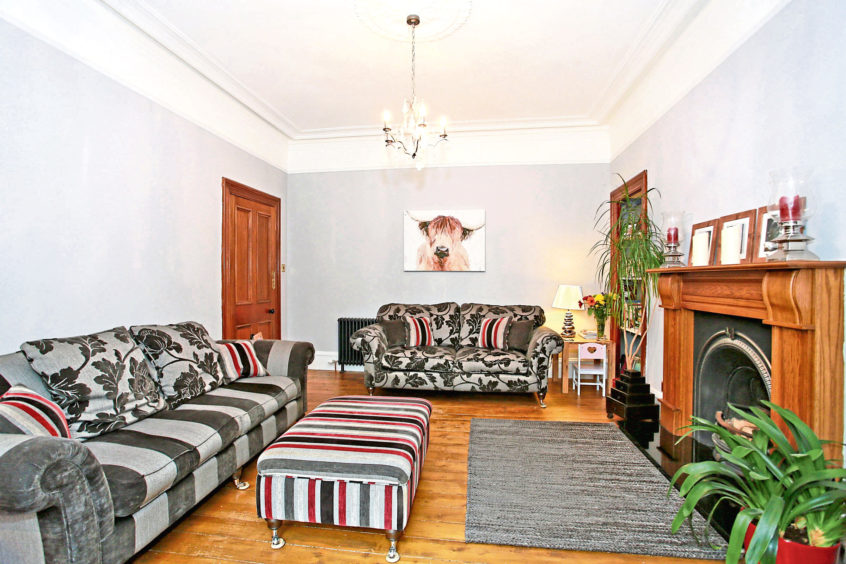 The five-bedroom granite townhouse can be found in Aberdeen's West End, and is a charming mixture of period and contemporary features.
From a modern kitchen to a boutique-style master bedroom, the pair have certainly worked their magic on what was previously a neglected shell.
It has taken almost three years to transform the property, with plenty of mishaps along the way – from evenings spent panelling and painting, to a workman getting stuck under the floorboards!
"When we first looked at Number 16, the only things in good condition were the windows," said Peter, who is a business development manager.
"The house was a wreck. But we saw beyond that. It was a big, imposing house in the right location so we decided to get to work.
"We've done a lot of the work ourselves and had some help from local tradespeople.
"So many friends have helped us as well; at times we were tearing our hair out with the renovating but it has been worth it."
Peter was careful to maintain as much period character as possible, which is obvious from the moment you walk through the door into the beautiful vestibule.
There is original mosaic tiled flooring and beautiful stained-glass panelling.
To the front of the house is the impressive lounge, and the Lawsons believe that this room in particular has that all-important "wow factor".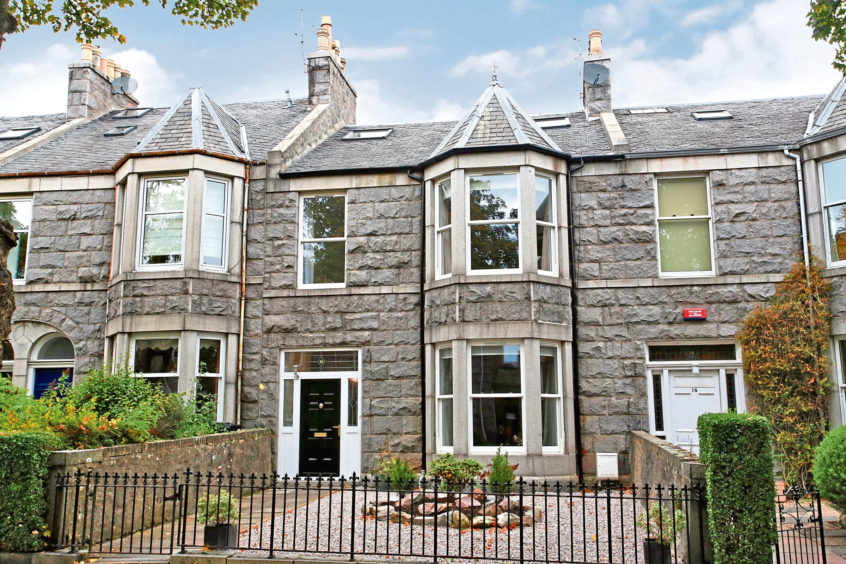 "We love this room and we focused on keeping the traditional features," explained Peter.
"I sanded down the original flooring – a job I've vowed never to do again!
"We've reintroduced the original picture rail and the fireplace was thankfully already here."
A chandelier completes the look and complements the ceiling cornicing.
Peter couldn't have predicted coming across lead piping in the house however, and getting it removed was no easy task.
"This house became the house of surprises for a little while," he admitted.
"I had to send Sarah into the spaces where I couldn't fit; we thought we had lost the plot at times.
"There was the time a workman went under the floorboards and passed up the piping – only to realise that he was then stuck!
"It's only when we look back that we realise just how much work has been done."
The dining room looks to the rear of the property, and the family makes sure to use it for evening meals.
"We try to eat together at the dinner table as a family; this room used to be a bit of a hotchpotch," said Sarah, who is an accounts director.
"It also has the old Aberdeen Press cupboard – which is now the gin palace – and the pantry comes in very handy."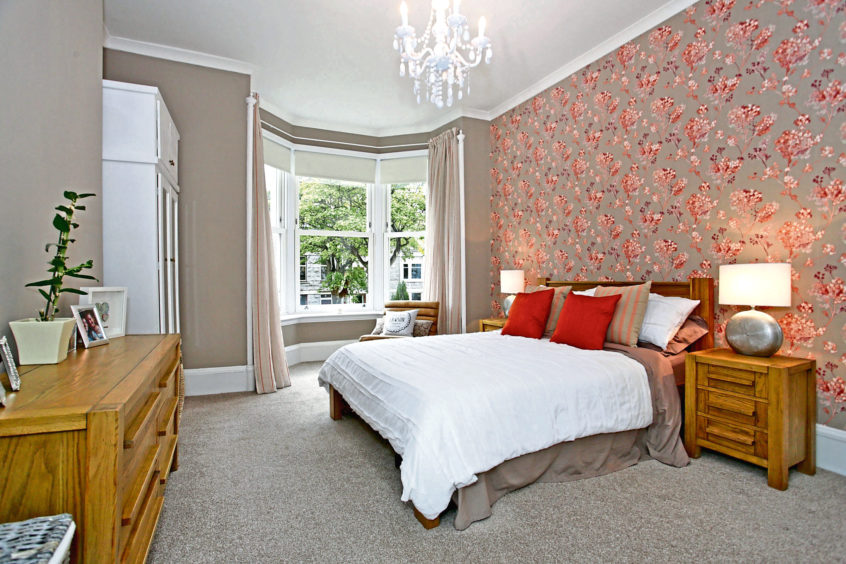 The brand-new kitchen offers sleek storage and a range-style cooker, and is mostly Peter's domain.
On the first floor is the en suite master bedroom and two further double bedrooms.
"The master bedroom is one of my favourite rooms, partly because of the gorgeous bay window," said Sarah.
"We created the en suite from an original bathroom and it worked out really well."
The family bathroom can also be found on this floor, and offers a roll-top bath and separate shower cubicle.
A staircase leads to the top floor, where two further bedrooms and a bathroom can be found.
"There was a bit of a bizarre layout upstairs as one bedroom had a kitchenette," said Peter.
"We were undecided as to what to do about the decoration, because as you climbed the stairs, there was terrible wallpaper.
"We knew we'd keep discovering layers and layers, so I decided to do panelling instead.
"Once we ripped the kitchenette out, we realised just how lovely the bedrooms were,
"The floor tiling in the bathroom is one of my favourite features in the house."
Head outside, where you'll find a lovely walled garden to the rear, another example of the couple's toil. The space was previously overgrown and covered with tree stumps, but now features a patio area and stepping stone path.
"The garden was one of the very first jobs; we were itching to get it cleared away," said Peter.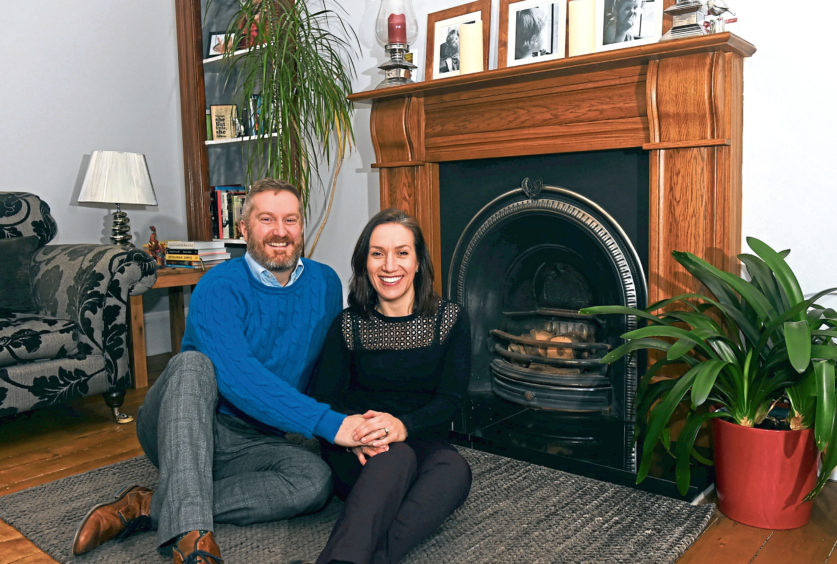 "Landscapers came in and now it's a brilliant spot, particularly in the summer.
"There's a double garage, which is a pretty rare find in the city centre."
Number 16 is surrounded by independent cafes, several good schools and some quirky shops – which the family has made the most of.
"We fell in love with the location from the beginning – I'm able to walk Lily to school before going on to work," said Sarah.
"It's a lovely area and we are big fans of Cognito.
"Although we've done small projects in the past, we've really taken Number 16 to heart.
"Lily was only a toddler when renovations started so she has really grown up here.
"There are great walks for the dog with Hazlehead Park not too far away.
"There has been so much hard work involved, a lot of which fell on Peter's shoulders.
"We're excited to move back to the north-east, but this house will always be special to us."
Offers should be made of more than £595,000.
Contact Simpson & Marwick on 01224 622622.