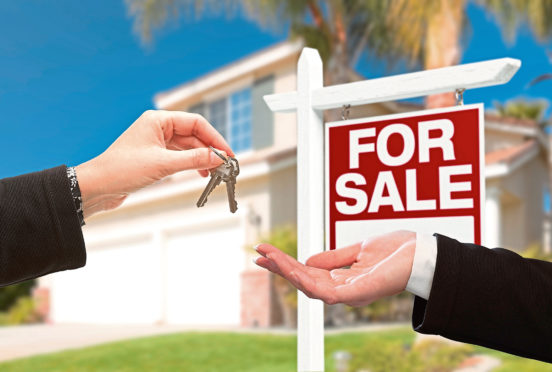 Scottish homeowners can expect the value of their properties to rise by 14% on average over the four years to 2022, a new report suggests.
The average house price north of the border is expected to reach £170,000 within the next three years, according to PwC's latest UK Economic Outlook, which also reveals Scotland to be one of the most affordable parts of the UK for private rental.
Assuming the UK avoids a disruptive no-deal Brexit, the average value of a house in Scotland is expected to grow by 1.7% in 2019, with price inflation picking up to 2.4% in 2020 and hitting 4.7% through 2021 and 2022.
UK average house prices are expected to increase by about 10% to £252,000 over the same period.
Stewart Wilson, head of government and public sector for PwC in Scotland, cautioned that inflation and wage growth levels could swing these projections off course.
The price growth also has mixed blessings for the property market, Mr Wilson said, adding: "For homeowners looking to move, achieving a higher selling price can help with mortgage terms.
"Faster growth presents a challenge to first-time buyers looking to make that important first step on to the property ladder."
The Outlook also projects that Scotland's economy will expand by 1.6% during 2019 and 1.3% next year, compared to UK-wide growth rates of 1.4% and 1.3% respectively.
Kevin Reynard, PWC's senior office partner in Aberdeen, said: "Consumer spending – supported by recent rises in real incomes – has continued to drive the economy, but we may be in for something of a bumpy ride this year given we are still unclear on when Brexit will happen, and how."
PwC's rental affordability ratio, which is the percentage of gross income spent on rent, in Scotland ranges between 15% and 22% for key workers including police officers (15%), social workers (17%), primary and nursery teachers (18%) and nurses and midwives (22%).