Timeless elegance plus wow factor in this stunning Aberdeen home
Ellie House takes a tour of a period property in need of a special owner who can make some new memories.
If you're in the market for a period property worth more than a million, look no further than this stunning Aberdeen home. Number Five Rubislaw Den North is available to buy for offers of more than £1,200,000.
The beautiful granite property can be found in the west end of the city and offers a sought-after address. It also has direct access to the 14 acres of woodland at Rubislaw Den, and would make a wonderful family home.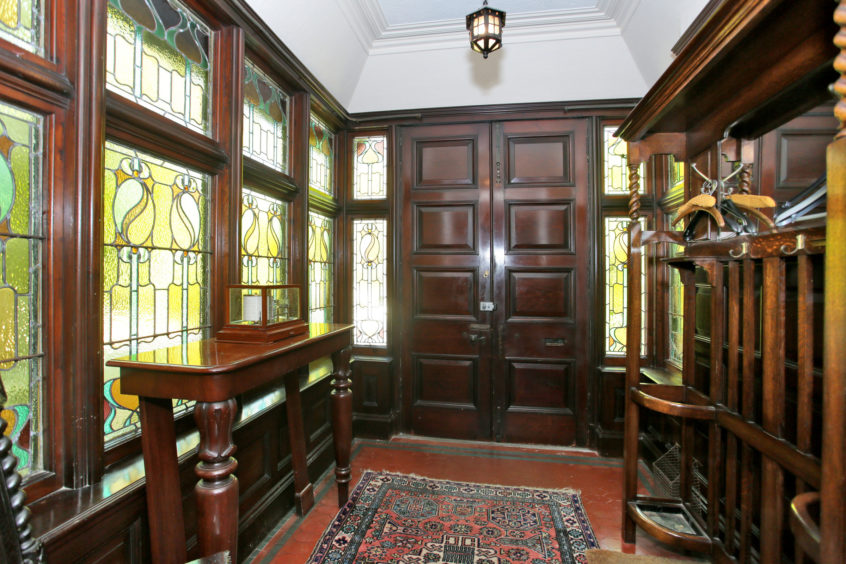 The Press and Journal was granted a private tour and discovered a wonderful building which has been carefully preserved. There are endless period features and plenty of original charm, as very little work has been carried out in the passing years. It is category C listed and has been owned by the same family for 92 years.
A sleek modern look may not be on offer, but Number Five offers timeless elegance and a fascinating past. From high ornate ceilings to cornicing and parquet flooring, it's fair to say that this is a remarkable property.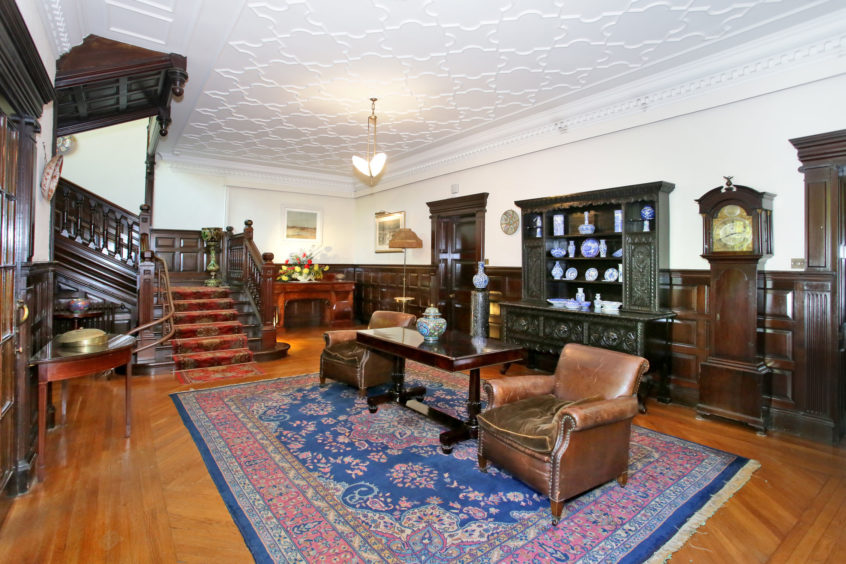 There is plenty of scope for sympathetic renovations, although you may be keen to preserve as much as possible.
The grand reception hall offers the "wow factor" and is the perfect example of times gone by.
You can just picture arriving for a dinner dance, with guests checking their reflection in the powder room.
Drinks can be enjoyed in the drawing room, which is south facing with five stained-glass panels, and a glazed door which leads to the garden. You' ll also find a traditional fireplace and ornate timber arched panels.
Head through to the elegant dining room which is also south facing, and no doubt played host to many a dinner party.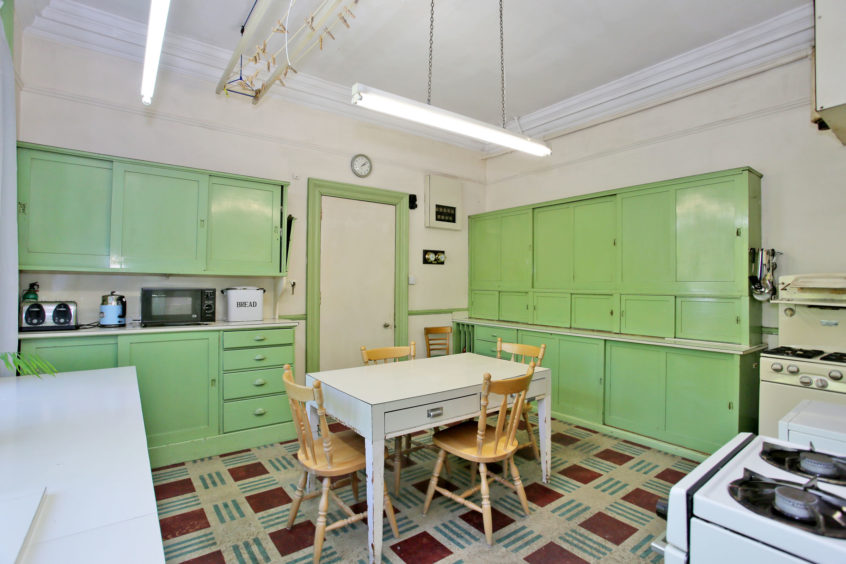 The original kitchen offers a quirky colour scheme, and would lend itself to modernisation. You'll even find a maid's bathroom with the original cast iron bath.
Ascend the impressive staircase to the four goodsized bedrooms and you'll find fitted wardrobes, traditional fireplaces and stained-glass panels.
The bathroom offers original Art Deco style, and the two attic rooms would have been used as sleeping quarters for servants. There are extensive gardens to the front and rear, which were lovingly tended to by the late owner.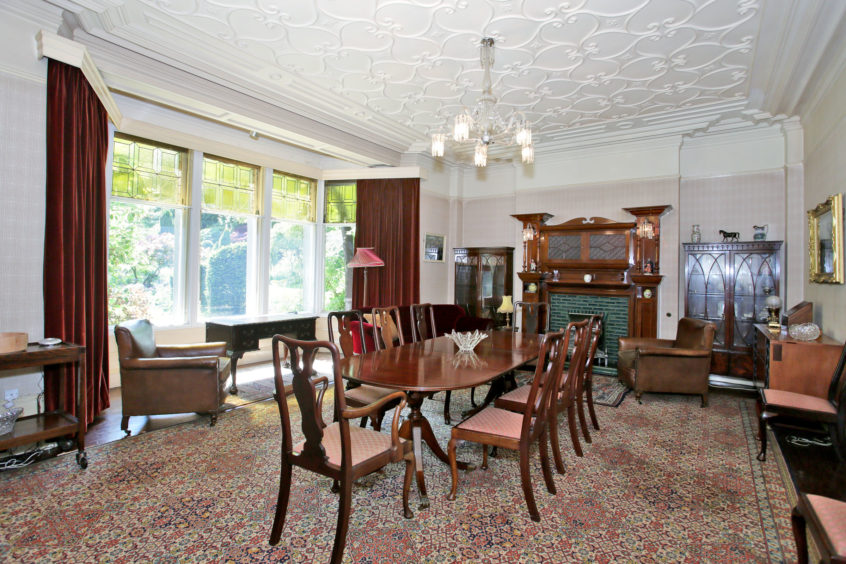 Number Five belonged to Thomas Smith, who was a physics professor and passionate horticulturist. So impressive are the gardens that they have previously been open to the public for private viewings. To the rear you'll find different zones, and
there is even a Japanese inspired area complete with bamboo, a pond and a sky telescope.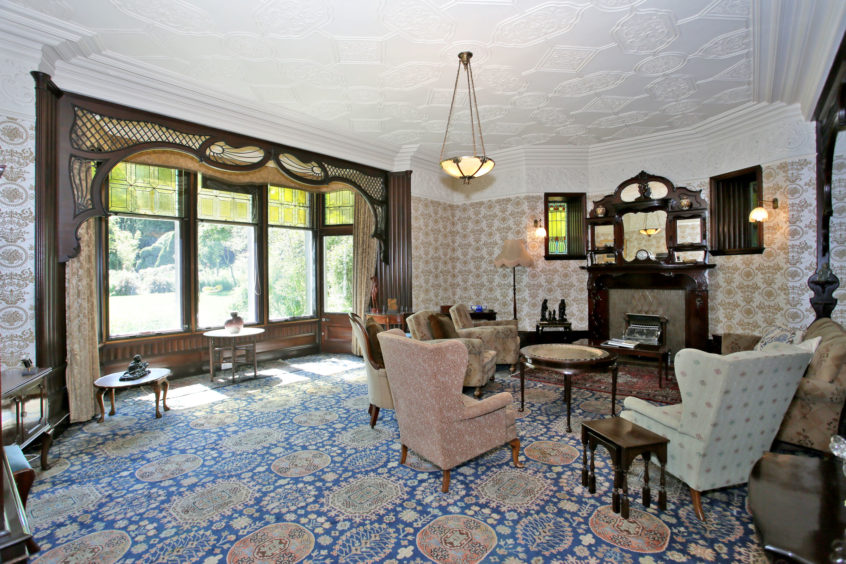 A terrace offers the opportunity for alfresco dining. There is also a detached double garage and chipped granite drive. It is fair to say that Number Five is a rarity which has been loved by generations of the same family. It is now in need of a very special new owner who can make fresh memories for years to come.