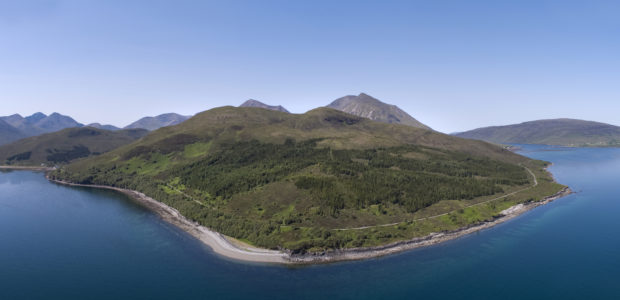 Mention the name Sconser to any foodie and a picture of sweet, juicy scallops will immediately spring to mind.
For the hamlet of Sconser on the Isle of Skye is famous for producing what are often regarded as the finest king scallops in the world.
You'll find them on menus of top-quality Skye eateries such as Michael Smith's Loch Bay Restaurant and the world-famous Three Chimneys, as well as high-end restaurants across the country.
Those living nearby have no need to splash the cash on dining out as it's easy to place an order for Sconsor scallops and then pick them up themselves.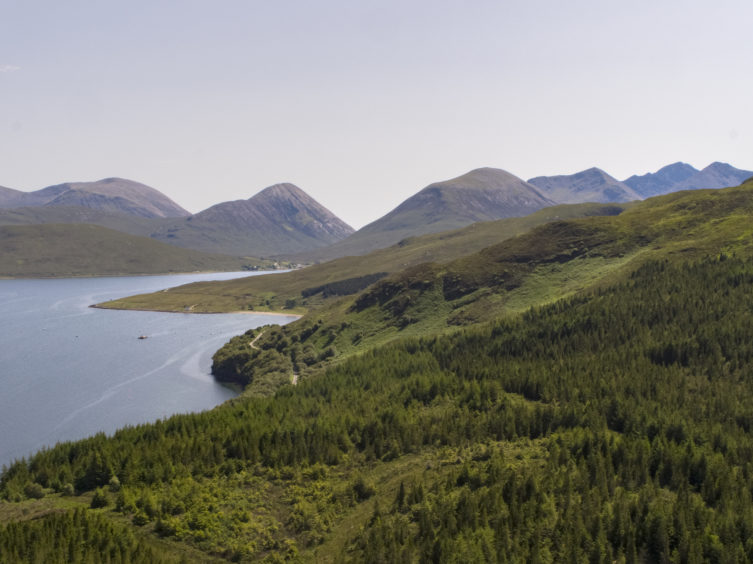 That is just one of the many pleasures the new owner of Moll Estate in Sconser could look forward to.
The estate – a large block of land 14 miles from Portree – with established forestry, stalking and beautiful shore frontages, has come on the market at offers over £650,000.
Situated on the eastern shores of Skye, the estate enjoys fine views across Loch Ainort and towards the islands of Scalpay and Raasay.
The small crofting townships of Luib and Sconser are on the doorstep and from the latter, there's a regular ferry service to Raasay.
The estate is a large block of bare land extending to about 1,471 acres in total, rising along the shores of the northern and eastern bounderies.
It includes the peaks of Meallan a Bhealaich Bhric to the west, Meall Buide and Meall a Mhaoil in the centre and Drum nan Cleochd to the south.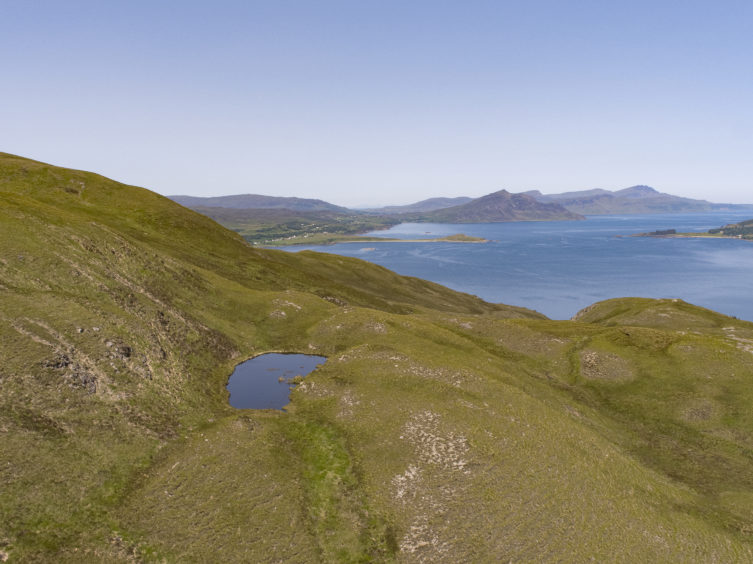 The terrain ranges from foreshore to rough grazing, amenity and commercial woodland to hill ground.
It also has a few blocks of mixed broadleaf and coniferous woodland
Moll has a population of stags on the hill and offers a wintering ground for hinds.
While the stalking has not been let for the last four years, it's understood that when it was, about five stags and 10 hinds were culled each year.
Moll is designated as part of the Meall a Mhaoil Site of Special Scientific Interest (SSSI) and all standing and fallen timber and part of the mineral rights are included in the sale insofar as they are owned.
Viewing is strictly by appointment with the selling agent, Knight Frank on 0131 222 9600.