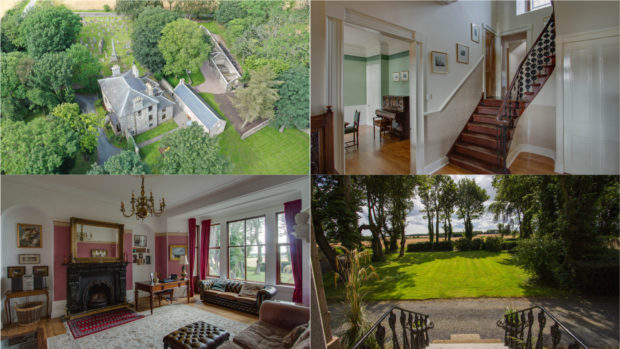 To step over the threshold of this period manse is to be enveloped in the past, complete with endless charm and plenty of quirks.
Set back off a quiet lane on the outskirts of Crimond, near Fraserburgh, Avaig manages to be both impressive yet unimposing – surrounded by landscaped grounds and open fields.
Category C listed, the original early Georgian part of the building is around 200 years old, while the front section was constructed by James Henderson in 1845.
Yet despite its longevity, there have only been four owners over the passing decades.
The fact that this six-bedroom family home has seldom changed hands is perhaps testament to its magic, and what Fareed Baghriche describes as Avaig's special place in history.
Having grown up in Paris, Fareed yearned for a simple life in the countryside, with few neighbours.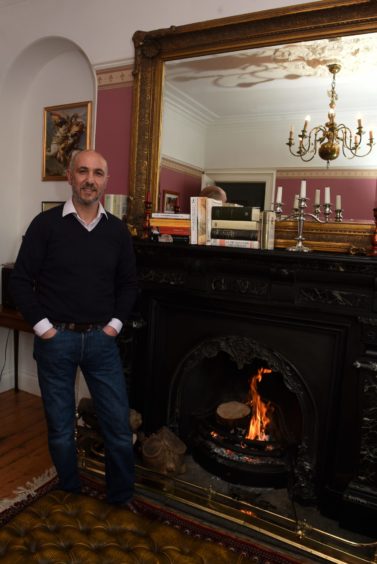 Avaig certainly delivers on that front, with only a graveyard for company.
It may sound unnerving, but Fareed was instantly taken with the manse when he came across it 22 years ago.
Its current splendour could only be dreamed of, however, for Avaig was then a poorly-kept shell in need of serious upgrading.
"I visited Avaig three times and I always had to queue because it was so popular with property hunters," said Fareed.
"Big groups of people got shown around and I remember thinking to myself that I had no chance.
"I never thought Avaig would be mine.
"On the day of the sale, I received a phone call, it turned out that I was the only bidder.
"There's no denying that considerable work was needed, it was almost overwhelming.
"That obviously put people off, but my mother has always renovated properties, so I grew up with that.
"There was just something about Avaig, I liked it from the moment I saw it.
"I know some people might not like having a graveyard next door. But I visited it in the dark and there was nothing spiritually troubling about it. It's actually very peaceful.
"In France, it is said that when you buy a house, you also buy the neighbours. I don't have that problem here."
Fareed has completed 90% of the work himself, having moved in immediately armed only with a sleeping bag.
"I slept on the floor in the dining room, it was an experience," he said.
"I didn't take a holiday for three years, every spare minute I had went on Avaig."
The list of renovations is extensive to say the least, with every single room stripped back.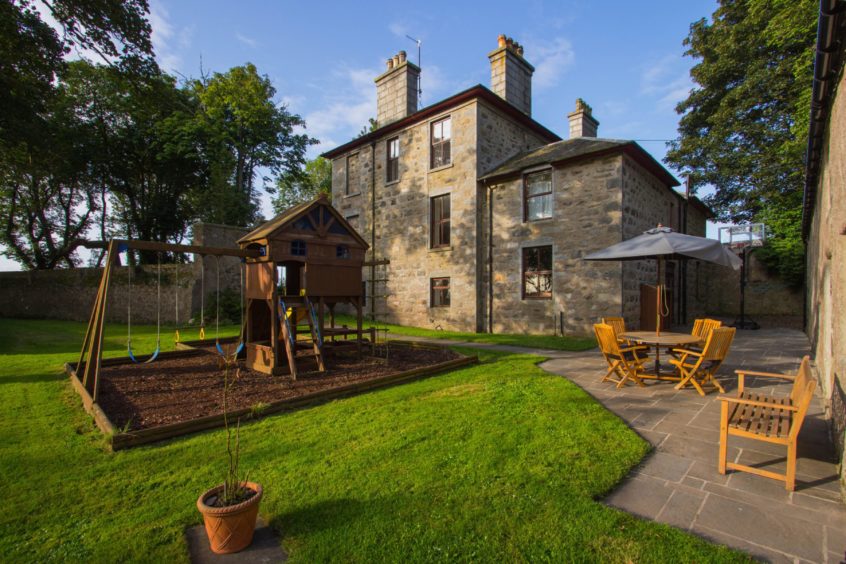 "There was no central heating, all the windows needed replacing, there was no kitchen and just one small bathroom," said Fareed.
"But when you have a house like Avaig, it is your duty to pass it on better than how you found it.
"It was very important to me not to change its identity though."
Avaig has emerged with character very much intact, and offers a maze of sophisticated rooms ideal for family life.
There is a drawing room with gorgeous, open fireplace, a cosy sitting room with deep-silled window, grand dining room and handy study.
The layout has been perfect for Fareed's two sons, 15-year-old Jandal and Adam, 13.
"It has taken the boys quite a long time to accept that we will be leaving Avaig," said Fareed.
"Saying goodbye will be very difficult for them.
"I have always told them that it is healthy to love people but not to love things."
Despite Fareed's wisdom, it is difficult not to be enthralled by the restored staircase, or the beautiful church pew in the reception hall.
Carefully-chosen antiques can be found dotted around the property, and hint at Fareed's passion for repurposing long-forgotten objects.
"Sustainability was a big thing when I started work on Avaig, the kitchen for example is made from recycled wood," he said.
The dining kitchen can be found on the lower ground floor and boasts wooden worktops, a Rangemaster cooker and traditional ceiling laundry pulley.
There is also a utility room and family room, which could easily be used as a playroom.
The basement offers a network of rooms, including a gym and wine cellar.
One bedroom and a wet room can be found on the ground floor, alongside a beautiful bathroom complete with claw-foot bath.
The remaining five bedrooms are on the first floor.
Outside, the grounds have been laid to lawn and there are plenty of options for alfresco dining.
A stone outbuilding makes for the perfect workshop, and there is also a further single-storey detached building.
"It has been a huge project and I had to see it through before I could move on," said Fareed.
"I've been renovating another period house not so far away, so that will be our next home.
"Avaig has been wonderful and I hope the new owners will continue the story."
Offers should be made of more than £570,000.
Contact Savills on 01224 971110.