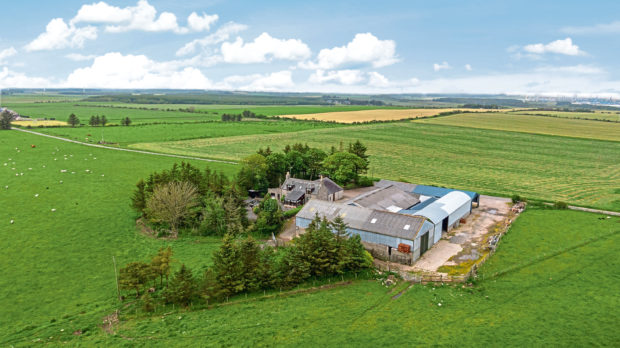 A 150-acre farm near St Fergus has been launched to the market for offers of more than £765,000.
Selling agent Bell Ingram said South Essie is "ideal for a farming family looking for their next venture in a lovely part of the world".
The farm, available as a whole or in two lots, is suitable for both livestock and arable farming and all land is Grade 3.2.
The first lot, which carries a price tag of offers of more than £525,000, is the main farm at South Essie comprising 92 acres of land, a four-bedroom farmhouse, garages and farm buildings.
The second lot, priced at offers of more than £240,000, is just over 59 acres of land at Shielhill.