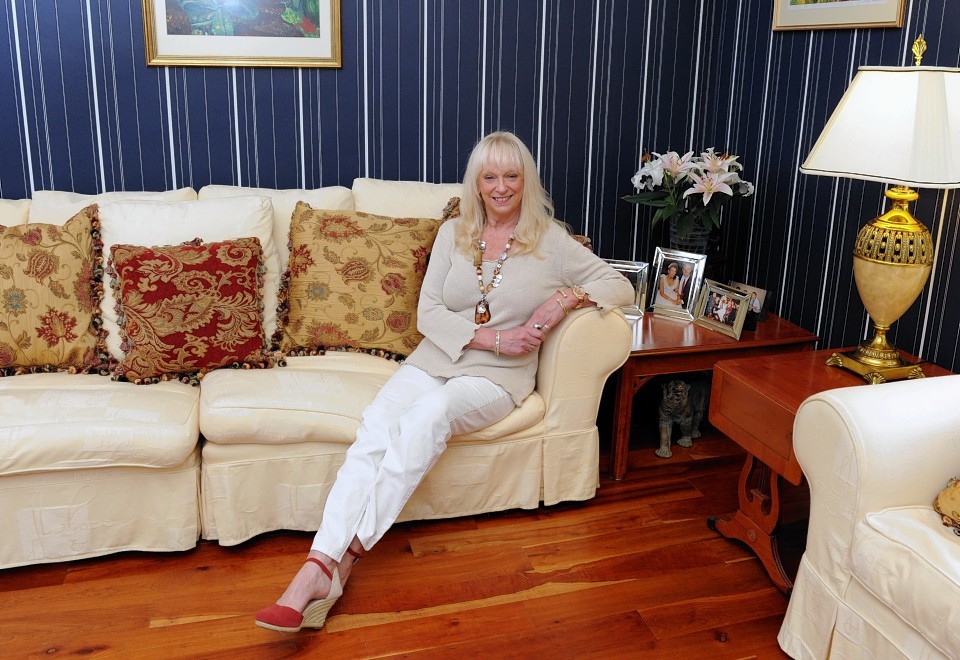 Janice Kennedy tells Cheryl Livingstone about her role as the custodian of this magnificent home in Cults.
They say when you find your soul mate, you will just know that they are the only one for you.
The same can be said when you find your dream home. You just get a feeling and then you are hooked.
That's what happened to Janice Kennedy when she was first introduced to Moorlands, Kirk Brae, Cults, by her partner Graeme more than 30 years ago.
The couple were living in Aberdeen with their two daughters and decided they fancied a change when their solicitor told them about this home.
"Graeme took me to see it and as soon as I walked through the door I said 'yes yes yes'. I just fell in love with it. We knew it was the right house for us."
But this was not a house that was ready to move into. This was a project house. Built in 1897, it is believed that it was given to the Earl of Counteswells as a wedding present.
Only three families had owned Moorlands when it became home to Janice and her family. But it was not in the best of condition.
"Nothing had been done to the house for the past 40 years," Janice, 63, said. "Maintenance hadn't been kept up and it was seriously needing redecorated.
"We took the wallpaper off and behind on one of the walls, someone had written in pencil 1947 so we assume that was when it was put up."
Although Janice had never done anything like this, she was more than up for taking it on – so much so that they decided to do the whole house in one go.
"It was the feeling that I got when I went into the house. I loved all the period features such as the original fireplaces, cornicing, I loved the feel of the different rooms.
"We had to do everything at once, because just about everything had to be done – the wiring, the plumbing, the windows – the place was in turmoil really."
You wouldn't know it looking at the grand home now that it was once in dire need of some TLC and upgrading.
Now the house has been brought back to life with each room been given its own style and character. Period features such as original fireplaces have been retained and a sense of grandeur has been restored to the house.
Walking around the house with Janice, I began to understand the feeling that she had described when she first entered it. This is definitely the perfect home, evident from the way she lovingly spoke about it. In each room she could remember lovely anecdotes of memories showing just how much fun they have had in this house.
Rooms of note for me were the elegant drawing room with its mahogany feature fireplace, marble hearth and insert with original grate, the bespoke kitchen which features galaxy granite worktops and ceramic tiled flooring and a wonderful games room home to a full-size antique snooker table, which will be included in the sale price. This house also boasts its own sauna, a large pantry and four good-sized bedrooms.
The house was once seven bedrooms but two were turned into the master suite, one a bathroom and another two into a guest bedroom.
Janice said it was important for them to ensure the house was restored to its former glory.
She said: "Graeme and I believe that if you have a house like this, you are custodians of it, so you should protect the history of it. It is a beautiful building and you have to look after it until the next family takes it over."
The extensive work took just over a year and also included transforming the garden into the beautiful area it is now.
Previously it was one large open area used as a small holding with a paddock. Now the house sits in sweeping grounds extending to approximately two acres with a large granite chip driveway around to the rear leading to a large double garage with ample space for numerous vehicles to park.
The beautifully tended gardens surrounding the house comprise a terraced area to the front with a pathway leading to the next section of the landscaped garden which features a rockery and mature trees. From there you are greeted with a spacious lawn and breakfast terrace. The well-developed garden has an abundance of mature trees, plants including honeysuckle, clematis, rhododendron and several apple trees.
"Its an easily maintained garden. It is definitely one for a man that loves gadgets.
"The back garden is beautiful as well. We've had five-a-side football out the front and croquet out the back. It's great for barbecues as well. You get the sun all day long from all different aspects and you are sheltered from the winds. It's lovely in the colder months too; it's like a winter wonderland."
It is a huge house with an even bigger garden area – so it's surprising to hear that no one actually knows it's there.
"It is a hidden gem," Janice said.
"People come here from the village to maybe carry out some work and they tell us they didn't even know the house was here."
The house is shrouded in trees giving you fantastic privacy but also the feeling that you are way out in the countryside. It is in fact just one mile from the village of Cults and five miles from the centre of Aberdeen meaning you have all the amenities you could want only a short distance away. Schooling is also just a walk – or bike ride – away.
"Our daughters used to walk or bike ride to both the primary school and Cults Academy through the trees across from our house. It's so close," she added.
Now after three decades of living in this fantastic home, Janice and Graeme have decided to move on. The house is currently on the market for offers over £1.7million.
"We want a change in lifestyle," Janice said.
"We want to do it while we still can. And maybe take on another project. We want to stay in the area but I think I want something that is a shrunken version of this house, a Honey I Shrunk the House version.
"I think I will miss everything. I love the fact that you can sit in the living room and look out the window and see a red squirrel or watch a pair of birds on the bird feed. And yet you are so close to Cults and Aberdeen. It's just peaceful and quiet."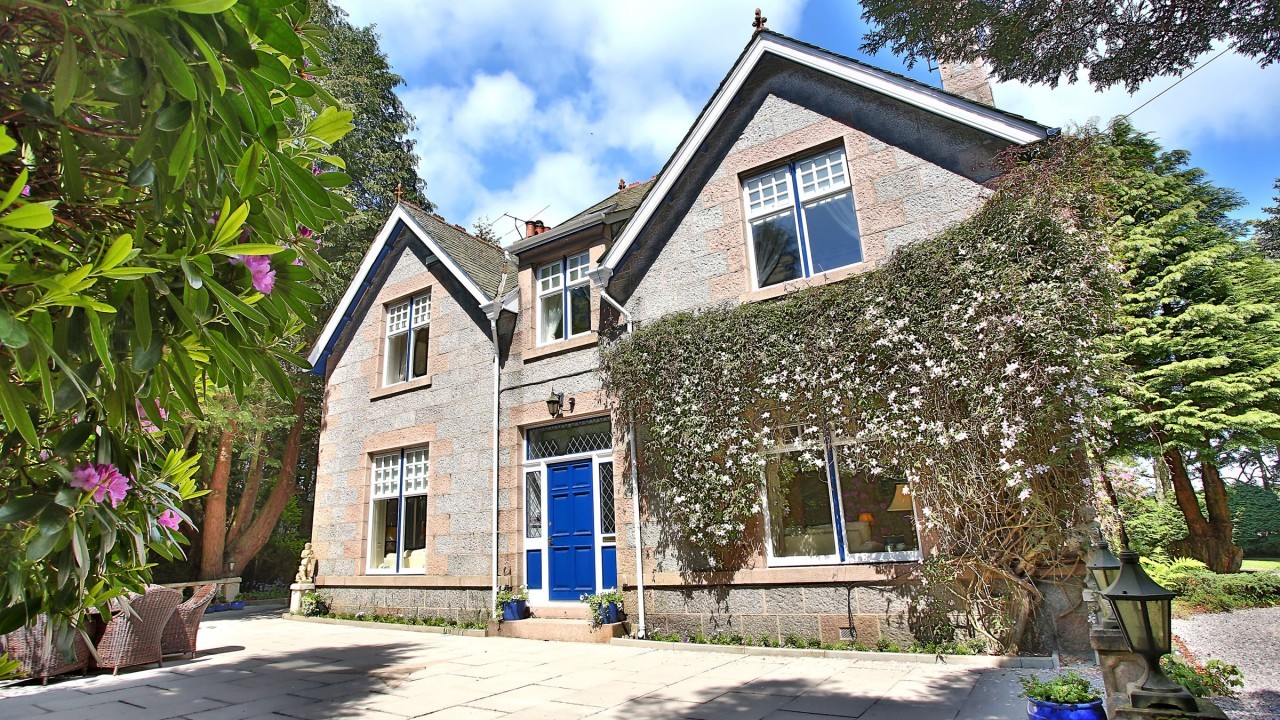 Contact: James and George Collie on 01224 572777