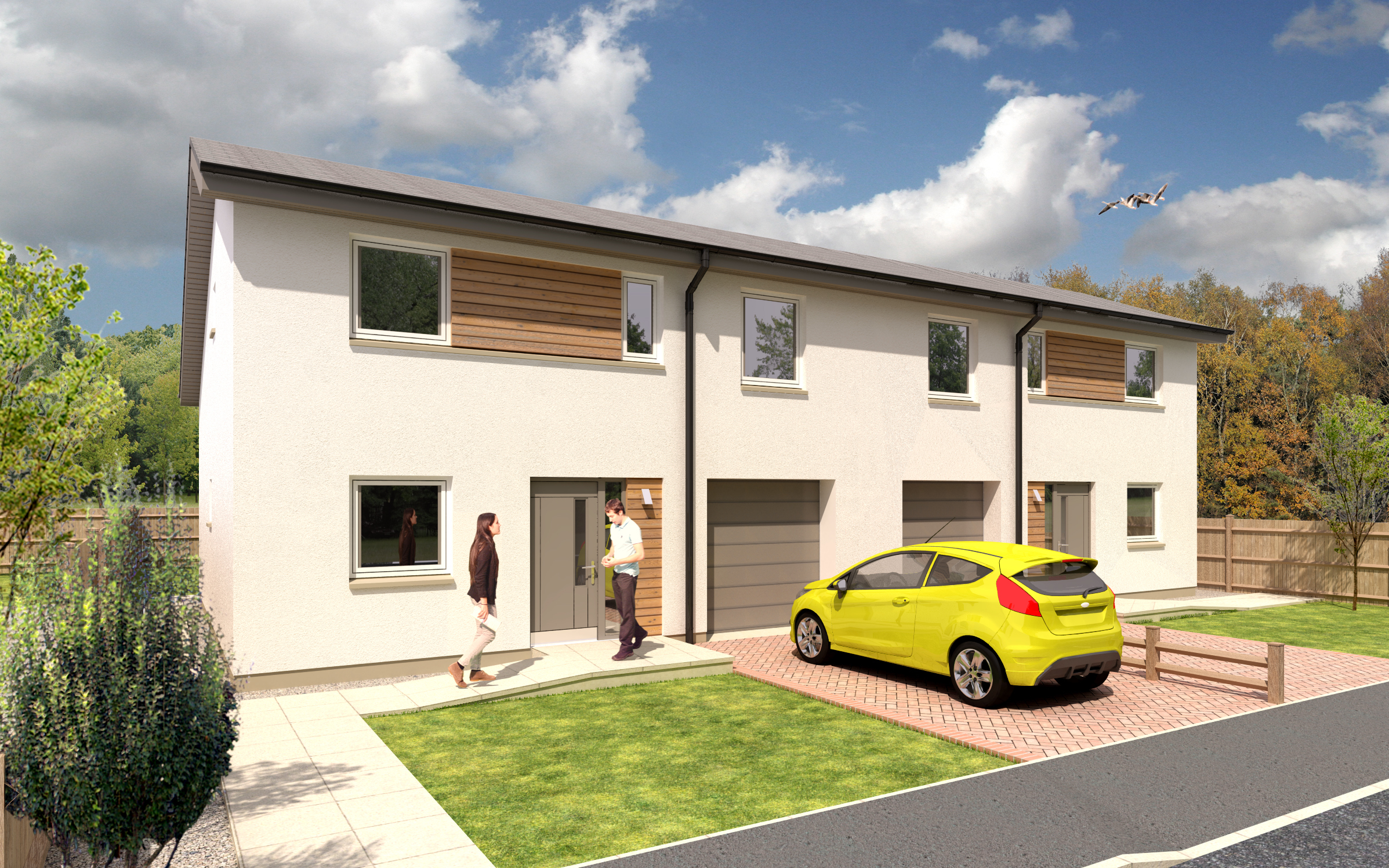 New home owners in Aviemore can look forward to greener energy and lower bills thanks to an innovative community biomass scheme approved by Highland Council's planning committee.
The 24 two and three bedroom family houses being built at Milton Burn, in the heart of the Highland town, will be heated by a single biomass heating network powered by two 70 kilowatt biomass systems.
So rather than each home having its own boiler burning costly and polluting oil or LPG, every house will be linked to the community boiler via highly-insulated pipes, with metered and price-guaranteed hot water permanently on tap.
The wood pellet boilers – which will be installed and operated by Highland biomass specialists ZHaus Sustainable Living – will provide all the heating and hot water for the detached and semi-detached homes which are being built by local builder Allan Munro Construction.
The Milton Burn development is located in a woodland setting at the northern edge of Aviemore and is already well under way, with the first three homes, one of which is a show home, scheduled for completion this month.
"These are high quality family homes, and our aim is to make them as comfortable and energy efficient as possible," said ZHaus director Thomas Solle.
"Community heating is ideal. The biomass boilers will provide metered heating and hot water to each home at a lower cost than oil or LPG, and homeowners will not have the worry or expense of buying and maintaining a boiler in their own home. The only difference people will notice is lower bills."
He said biomass boilers are increasingly popular in the north of Scotland and so far the main interest has been from commercial users such as schools and hotels, but they are ideal for community heating in developments such as Milton Burn.
"We have teamed up with Allan Munro Construction to build, own and operate the Milton Burn community heat scheme, and this means we will offer all new home owners the same long-term fixed-price energy deal," Mr Solle added.
For more details on the Milton Burn scheme, go to www.amchomes.co.uk or call Julia at RE/MAX Cairngorm on 01479 810531.