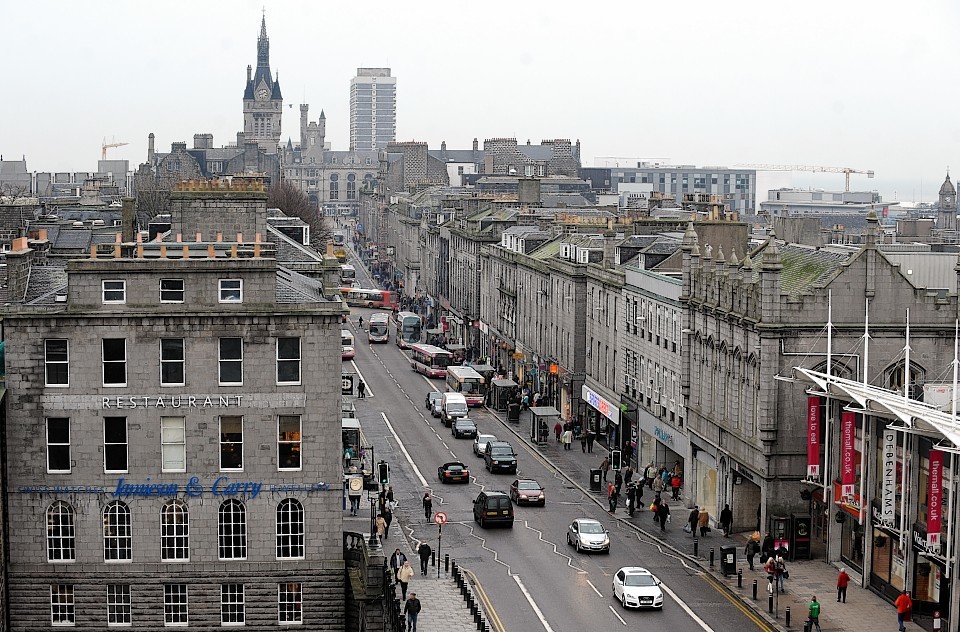 Housing prices in the north east have soared in the last year, while the volume of sales in Aberdeen simultaneously dropped.
New figures have shown that the average cost of a home in Aberdeen has gone from £210,127 on this time last year to £221,268 in 2014 – a rise of 5.3%.
In Aberdeenshire the number of homes being purchased has risen by 8.3% from 1,549 to 1,677 as the average house price went from £220,627 to £232,803.
However, the number of properties being purchased in Aberdeen dropped by 8.7% from 1,676 in 2013 to 1,531 this year – the second most significant decline in Scotland.
The figures – released yesterday by the Registers of Scotland show an overall increase in the price of Scottish homes in the second quarter of the 2014 financial year, as compared to 2013.
Across Scotland as a whole, the number of properties being sold has risen by 9.1% since July 2013, and the average house price for the country now sits at £170,190.
The overall value of residential sales in Aberdeenshire has also soared from £341.7million to £390.4million in 2014, while the Granite City dropped from £352.1million to £338.7million this year.
However, John MacRae, chairman of the Aberdeen Solicitors Property Centre (ASPC), said the figures reflected a "steady recovery" in Aberdeen city and shire's housing market.
He said: "2013 saw quite a significant price increase compared to previous years. Volumes of sales in Aberdeen and Aberdeenshire were very depressed in 2009 after the big financial crisis.
"There's been a slow, steady recovery. I think we're returning to normal volumes.
"There was certainly a market affect in sales by the referendum. We're waiting to see now. It's too close to see what the outcome of the referendum has had."
Mr MacRae added: "In Aberdeen what I think the case is that people have to have somewhere to live, it's not like deciding to go out for dinner, people don't have much choice, they have got to buy somewhere to live. They have got to dive into the market.
"Aberdeen prices are high, they are some of the most expensive in Britain, not just Scotland."
He added that Aberdeenshire homes offered "more for the same money" than many city properties, and might be why the region has seen considerably more sales.
Flats in the city have risen from £156,615 to £170,546 despite a 7.5% drop in the number of flat sales.