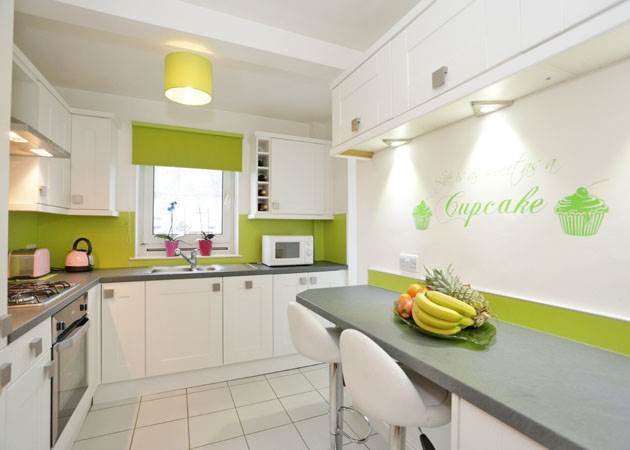 The kitchen, for some, is the most important room in the home.
But when flat hunting in an expensive city like Aberdeen, it can be hard to find one that suits.
Whether it doesn't have room for a dining table, or lacks a built-in extractor fan, there's usually always going to be a sacrifice.
Fear not, for kitchen fiends who need a bit of space, here's seven dreamy kitchens you can probably afford.
1) 11 Golden Square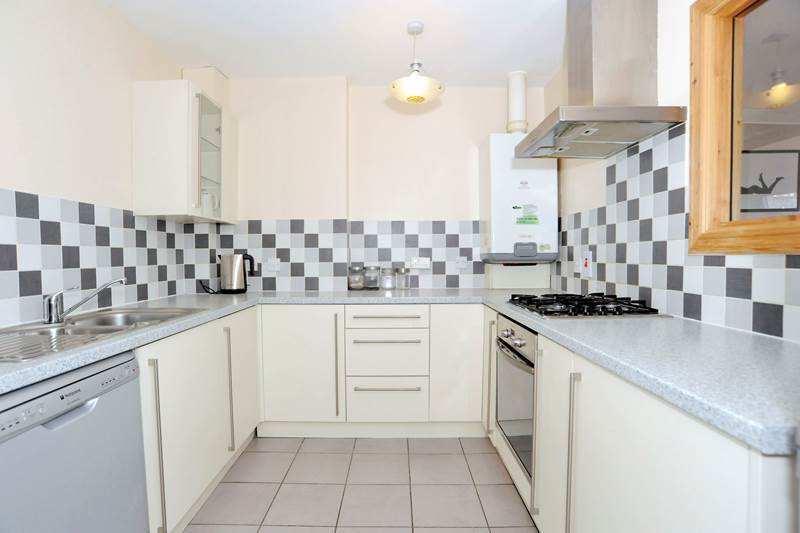 With offers more than £220,000 this funky mono-chromed wall is yours.
Available from James & George Collie.
2) 235 North Anderson Drive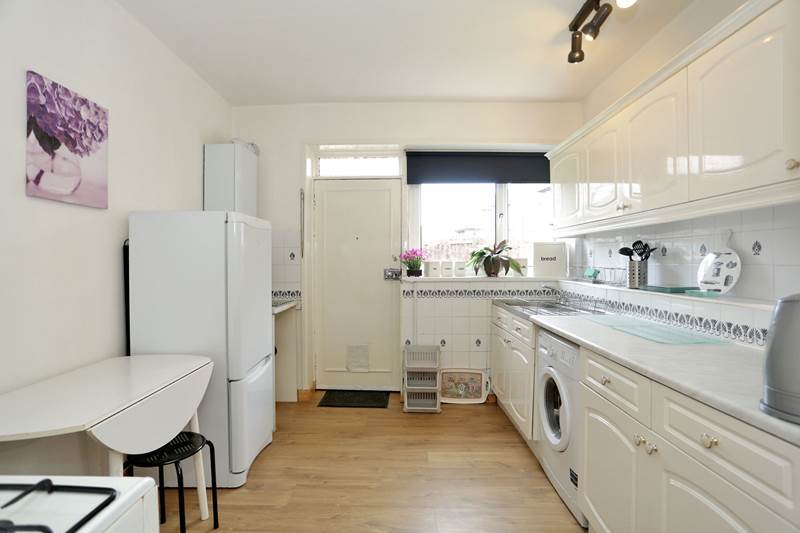 This kitchen has a cottage-esque feel to it with the white decor and back door (note the cat flap).
Iain Smith Solicitors are offering it alongside three bedrooms for £150,000. Bargain.
3) 196 Auchmill Road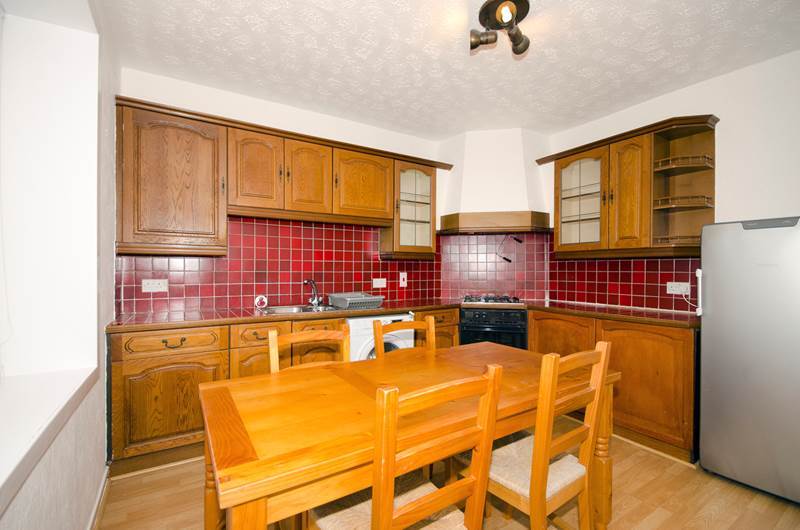 This one has a very rustic feel to and can be yours forever from Gavin Bain & Co.
Offers start at £150,000 and it also has three bedrooms. Another bargain.
4) 211 Cairncry Road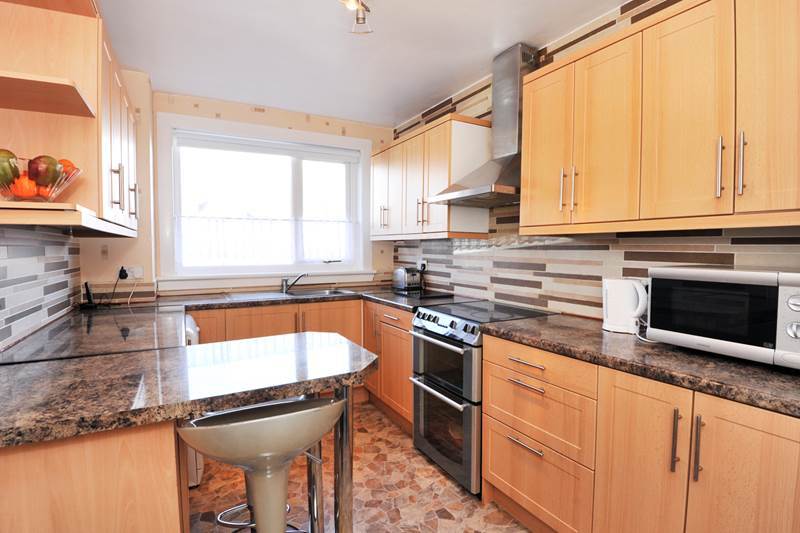 Because you always wanted a breakfast bar.
You can find it at Aberdein Considine with offers more than £185,000.
5) 8 Swannay Road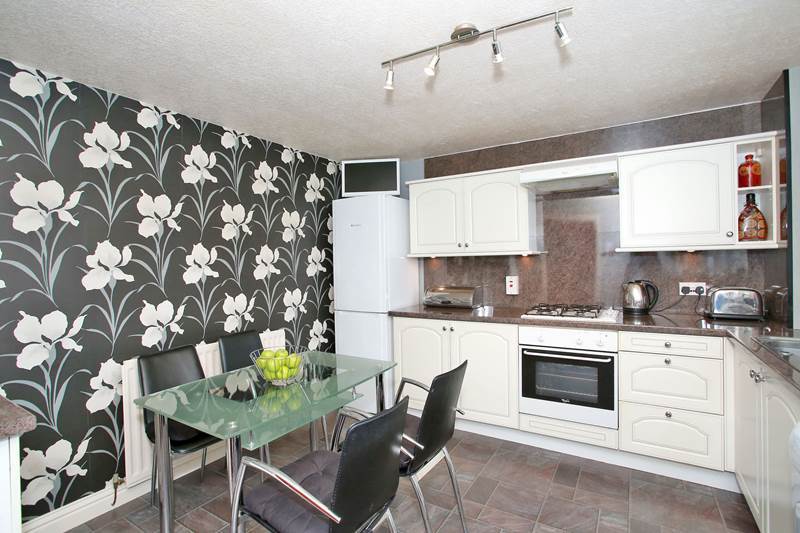 Nice feature wall. Plus room for a telly and a table.
Get in touch with James & George Collie with offers more than £155,000.
6) 11 Provost Fraser Drive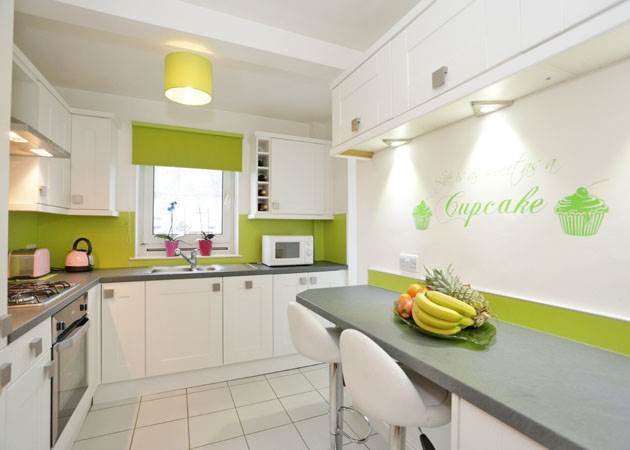 The wall tells you it's time for a cupcake, what more do you need from a kitchen?
Marketed by Peterkins it also has two bedrooms. Offers no less than £120,000 please.
7) 17 Bon Accord Square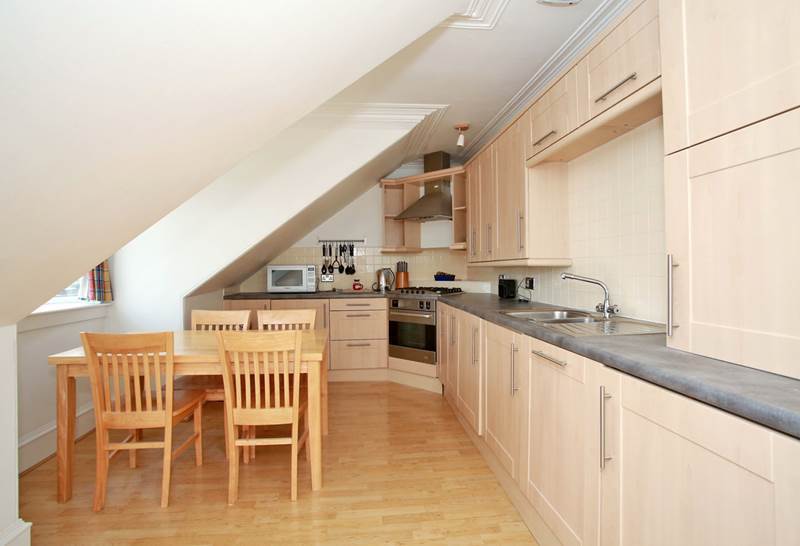 For £215,000, this spacious kitchen and two bedroom flat is currently marketed by Fraser & Mulligan Aberdeen.