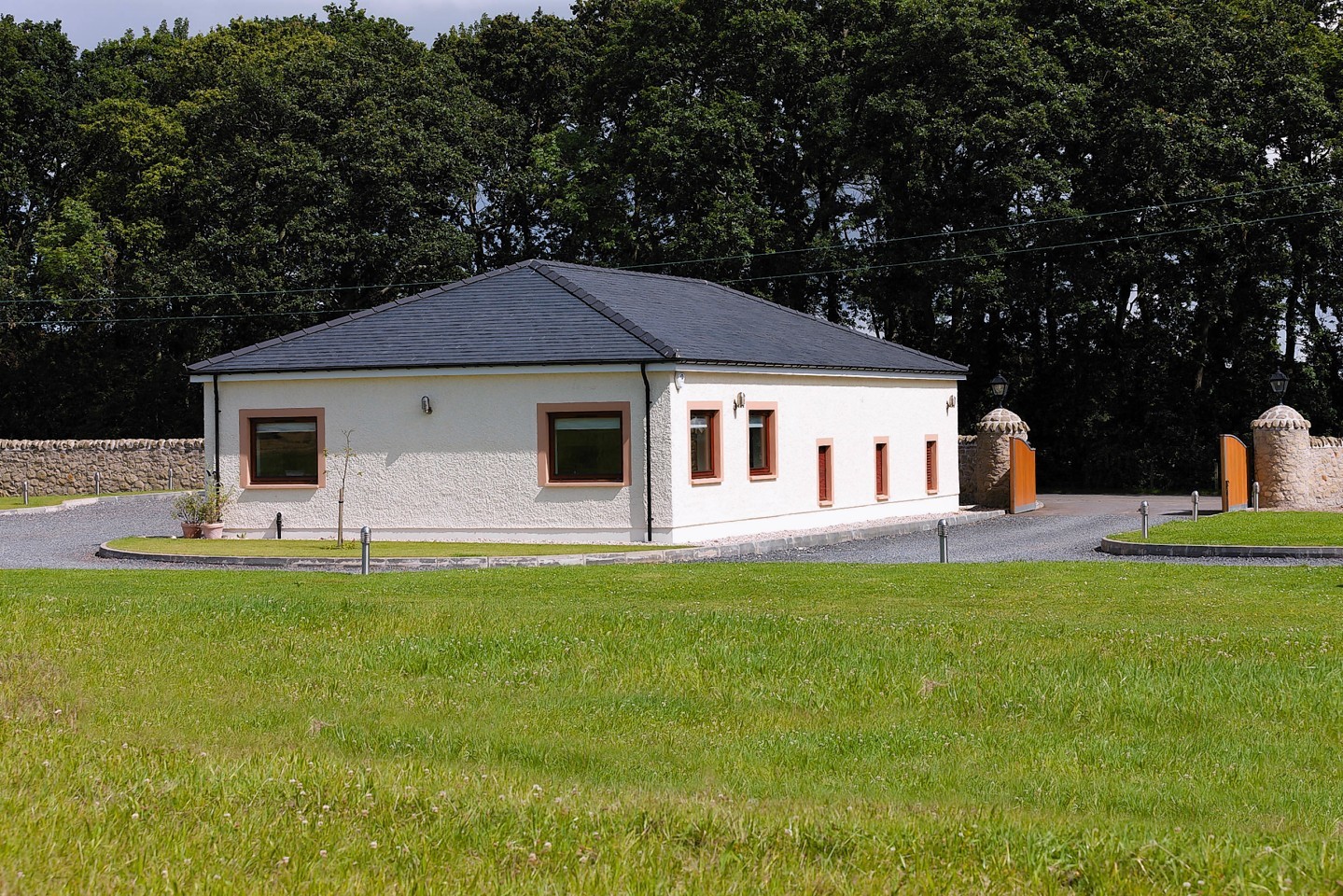 Experts say they have never seen a property like it, and the Louboutin inspired walk-in wardrobe will launch fashion lovers into a frenzied bidding war.
Dubbed Scotland's most expensive bungalow, the unique and modern home has been put on the market for £1.5m by a record-breaking developer.
Covering an area the size of two singles tennis courts, the dwelling lies across five acres in Haddington, East Lothian and even has an annex for staff should the lucky buyer need to bring in help.
The heavenly interior includes a dressing room with a shoe rack styled around the Christian Louboutin boutique in Paris.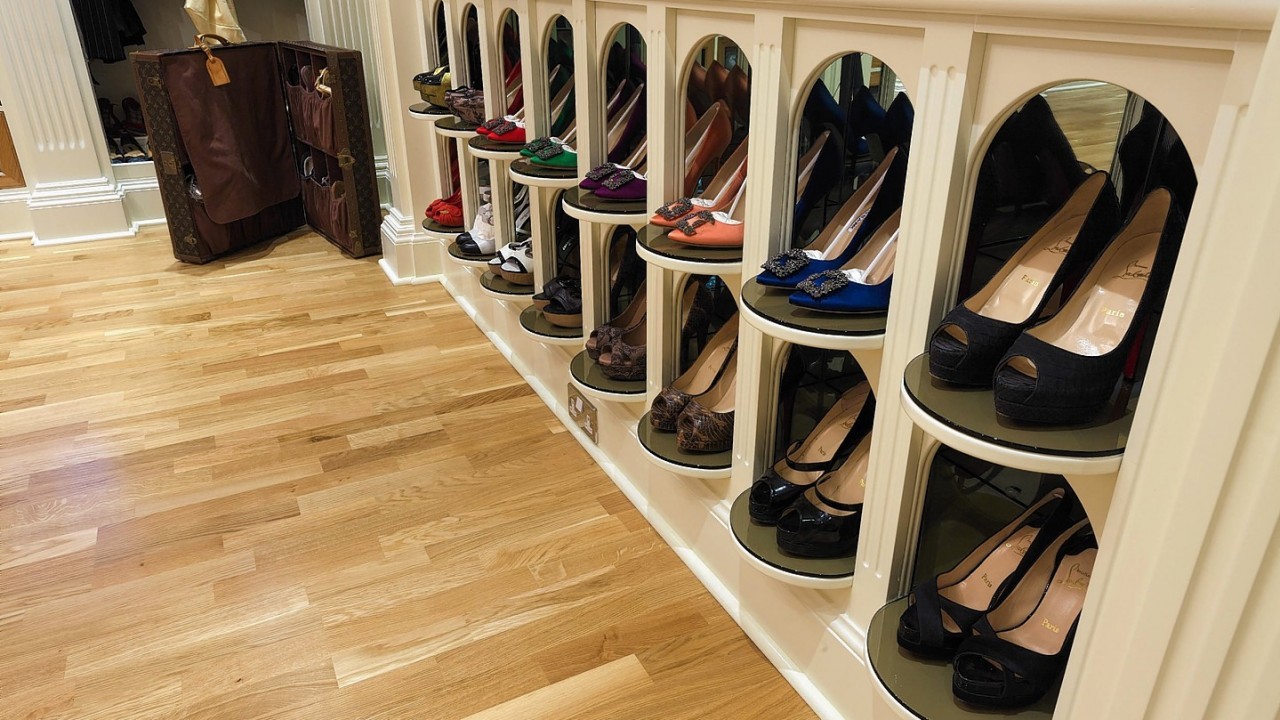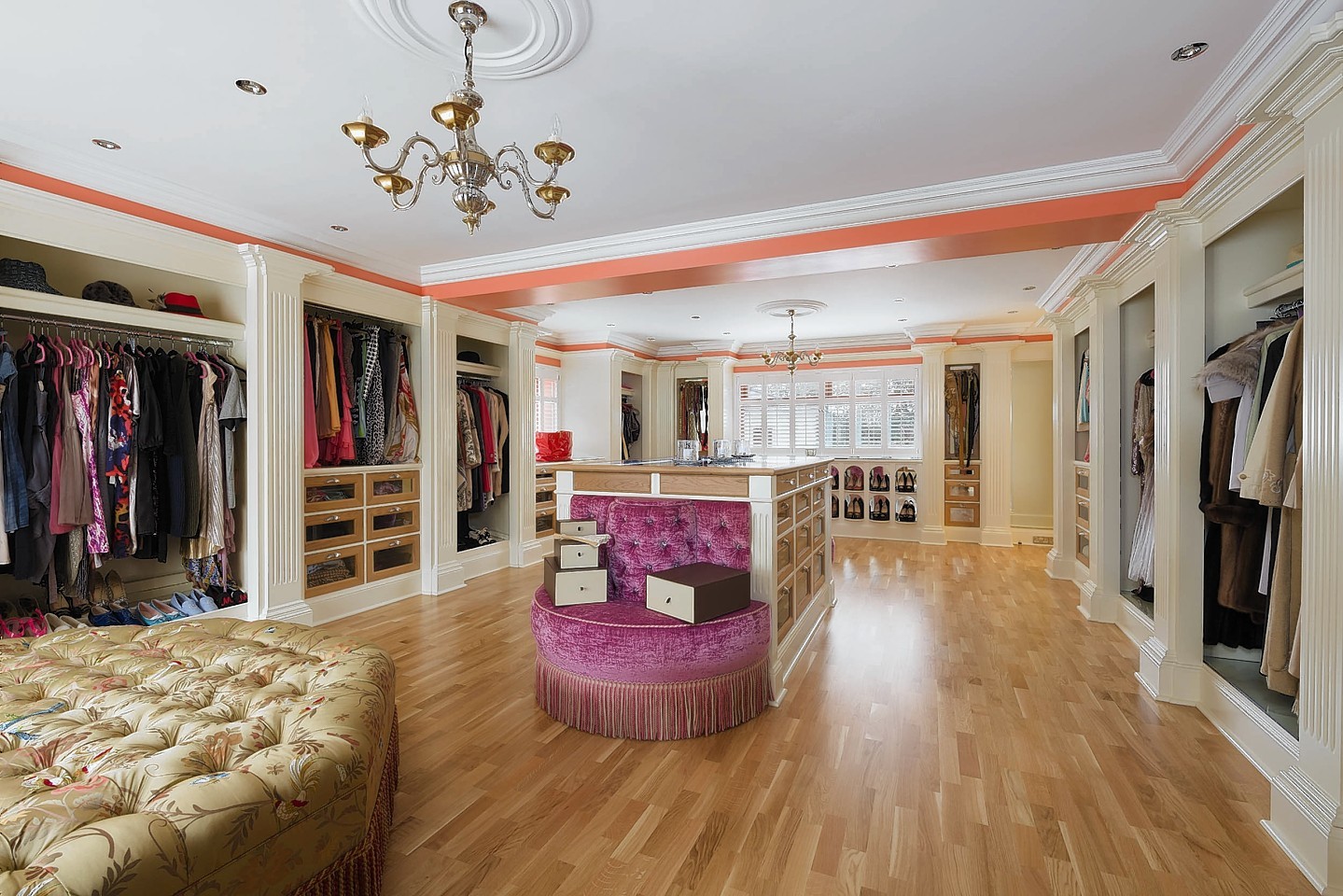 Other luxury highlights include an en-suite bathroom with a spa bath, limestone walls and floor, a plasma screen television, double shower cubicle, bidet, WC and two basins with cabinets above and drawers below.
The bungalow has been developed by the McMillan family who have been praised for their vision in creating a cutting edge home from a such a small holding.
Alan Fraser, an Edinburgh-based investment property agent, said: "It's phenomenal.
"It really is great to see a property push all the conventional boundaries and when you add the location, equestrian possibilities, annex and guest accommodation I think you have a home that may break price records."
The McMillan family includes Mary, who takes the led on the developments, and her husband David, a Edinburgh property dealer and their children Porsche, Mercedes and Velvet.
In 2007 they sold Seton Castle for £5m plus an undisclosed sum for the upmarket contents after having purchased it for £1.3m.
At the time it was the highest price paid for any house in Scotland.
While in 2010 it is believed they also broke the record for the country's most expensive apartment.
Anna Gardiner from Savills, the agency selling the property, said: "I've never seen anything like this on this price scale."
She added: "Bungalows have a bit of a bad name, it has modest connotations.
"This is a contradiction."
And when asked if she had ever seen a more expensive bungalow for sale north of the border, she said: "I can't think of any others."