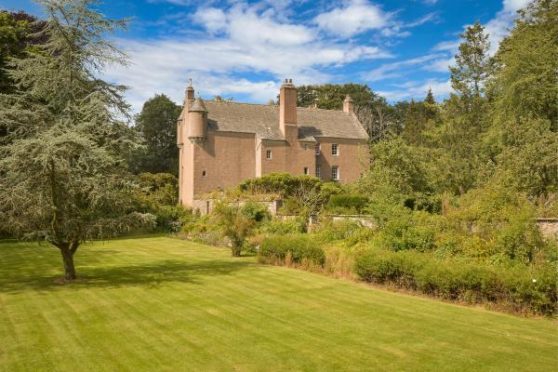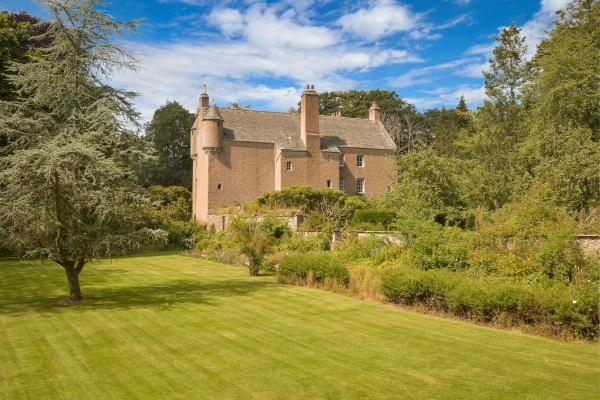 Balbithan House has been in John McMurtrie's family for 56 years.
Bought by his mother in 1960, the listed castle has undergone a huge restoration project and has been well preserved over the decades.
Sitting in Kintore in the heart of Aberdeenshire, the grand nine-bedroom home has been on the market for around 18 months, waiting patiently for its new owners.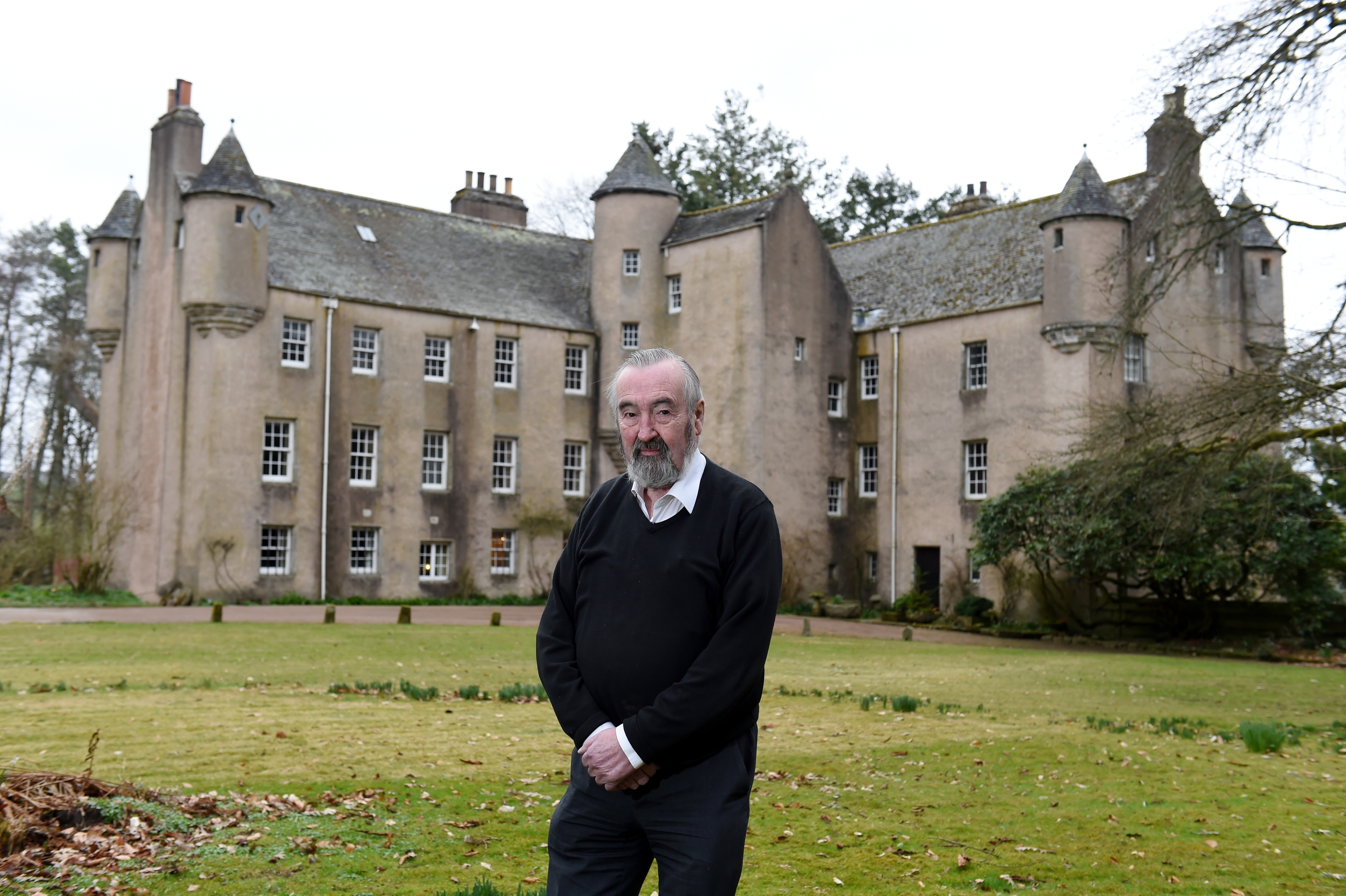 Although the home was featured in the Press and Journal in October 2014, no one has come forward to claim at as their own.
"We did it expect it to sell quite quickly, said John, 79, who has lived in the home for 27 years.
"There have been several viewers but no buyers.
"There was a lot of political uncertainty at the time with the referendum and the high-end property market is bad at the moment."
The castle is now available for £950,000, a significant reduction from its original price tag of £1.2million.
Although lowering the asking price was a hard decision for John to make, he hopes it will help attract a buyer.
"I think it's a pretty fair price as in London you wouldn't get much at all," he said.
"We're really hoping that we can find a buyer that is really interested in older property and give it the TLC it requires.
"Obviously someone wanting to move here would need to spend money redecorating, so this could help with the costs."
John, who lives with his wife Peggy, has enjoyed living in the spectacular house, and describes it as a "beautiful place".
The home is split over three levels and is brimming with character and charm.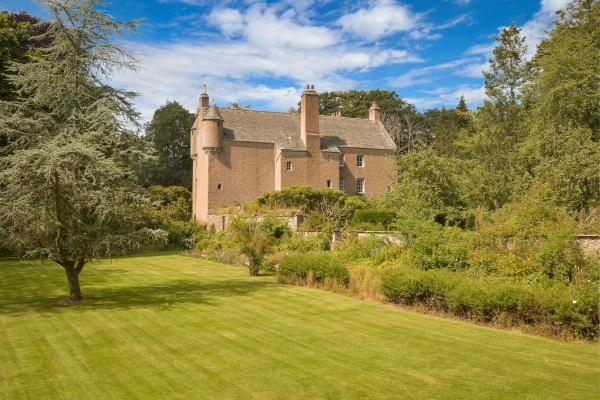 There is plenty of space for a growing family and each room has the potential for different purposes.
The reception rooms include the magnificent library while the kitchen still features the original pulley system which once allowed food to be transported to the dining room.
There is even an art gallery displaying the work of John's mother and other local artists and a museum filled with period kitchen utensils, clocks and old lemonade bottles.
"The house itself is just wonderful to be in," said John.
"All of the rooms are our favourite rooms.
"We have a downstairs sitting room that we use every day, it's got an open fire.
The home is steeped in history and it is thought Balbithan originally formed part of the Estates of the Abbey of Lindores but that by around 1490 it had come into the possession of the Chalmers family.
At that time, the first House of Balbithan – "Old Balbithan" – stood on high ground above the River Don opposite Kintore. It is said that a cannon-ball fired from the tower of Hallforest on the far side of Kintore fell into the courtyard of Old Balbithan and the Chalmers laird of that day was so annoyed that he vowed that he would build his castle where "neither friend nor foe could find him".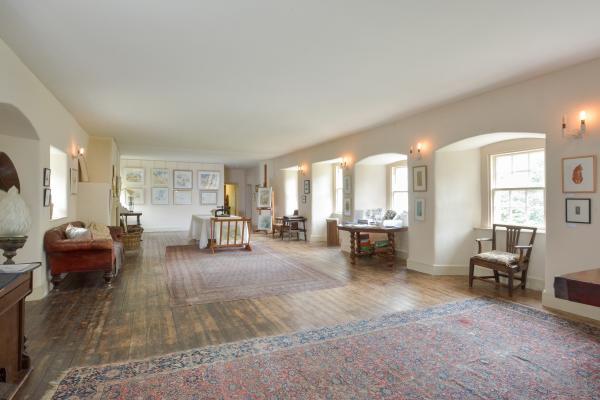 The Chalmers family are believed to have held the Estate until around 1696 when it passed into the hands of James Balfour, a merchant from Edinburgh who had married Bridget Chalmers. By 1699, it belonged to William Hay and, early in the 18th century, it became the property of a branch of the Gordons, one of whom, James Gordon of Balbithan, was the reputed author of the "Balbithan M.S.".
It is believed that little remains of Old Balbithan and the present house is understood to have been altered significantly since it was built by the Chalmers around 1560.
With the home remaining a fixture in north-east families for centuries, John had hoped that his sons would be able take on the home, but sadly this won't be possible.
John and Peggy are now looking to downsize and move to the Stonehaven area where they will be closer to their children and grandchildren.
"We're at an age where the upkeep is a lot of work so we're open to somewhere that's smaller and easier for us to look after," explained John.
The home is in a great location, with lots of space and peaceful woodland, all of which John said he will miss.
"It's handy in a lot of ways", he said.
"You're not too far from the train station in Inverurie and the airport and if you have to go into Aberdeen, it's not that far.
"We've got a dog and we've enough land to walk the dog round the woods here. It's just perfect."
Contact CKD Galbraith on 01224 860718.