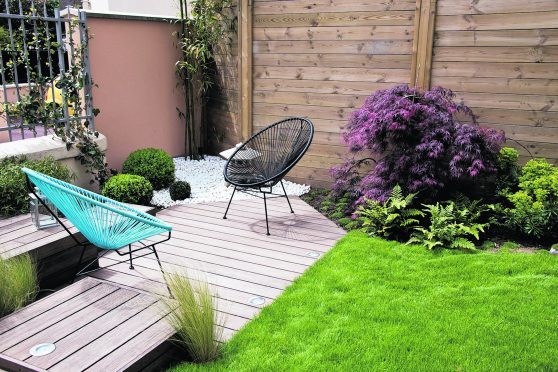 With summer fast approaching, it's time for landlords to "think outside the box" and consider the value a well-planned garden space can add to their rental property.
Letting specialist Amjed Rasul who owns the Belvoir office on Queensgate in Inverness, says: "Whilst a great deal of importance is usually placed on ensuring the interior of a rented property is properly presented to new tenants, the outside space can also prove to be a deal clincher."
Gardens attached to rented accommodation can sometimes be viewed as a challenge, in terms of on-going maintenance and upkeep. But landlords can get it right by knowing the type of tenant they want to attract – and then creating an outside space that is both attractive and cost effective.
"The responsibility to maintain and keep tidy a garden more than often falls on the tenant, but landlords who have given thought to what an outside space should offer can make life much easier and trouble free for both parties," said Amjed.
"A well maintained garden can turn a small piece of land into another living room – especially in the summer months. It will add extra appeal when trying to attract new tenants by providing an attractive recreational area in which to relax, socialise and play."
The key to success is in understanding the tenant profile and then providing a garden area relevant to their needs. A family with young children might need a lawned area and space for play equipment. For others, a barbecue area, tree-shaded spot, vegetable patch or greenhouse could be more appropriate – or would a hard paved area with a shed for storing bicycles or camping equipment be the best solution?
Any garden area that has been well thought out will not only add appeal, but will also be easier to check and manage – either by landlords themselves or by their letting agent.
"Most tenants will appreciate the use of an outside area when the weather is fine. Even apartment dwellers, with very limited outside space, like to sit out on a balcony to read, take in some sun, tend to pot plants and generally relax," said Amjed.
"By creating an attractive external extension to your rental property you are maximising on the pleasure a garden or patio will offer tenant clients. For relatively little outlay it's a good investment that will reap its own rewards over years to come."