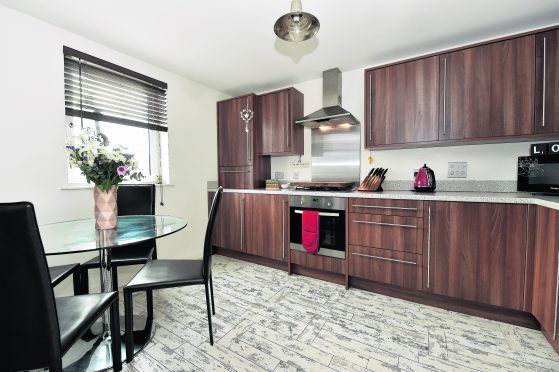 Charlotte Bird and Martin Farmer, both 28, have
been together nearly five years and are planning their wedding this summer.
They had initially planned to tie the knot in 2017 but when they got some extra exciting news – that Charlotte was expecting the couple's first child – they decided to move it forward.
And as if they weren't busy enough, they are also planning to find a bigger home in the countryside before their first-born arrives in October.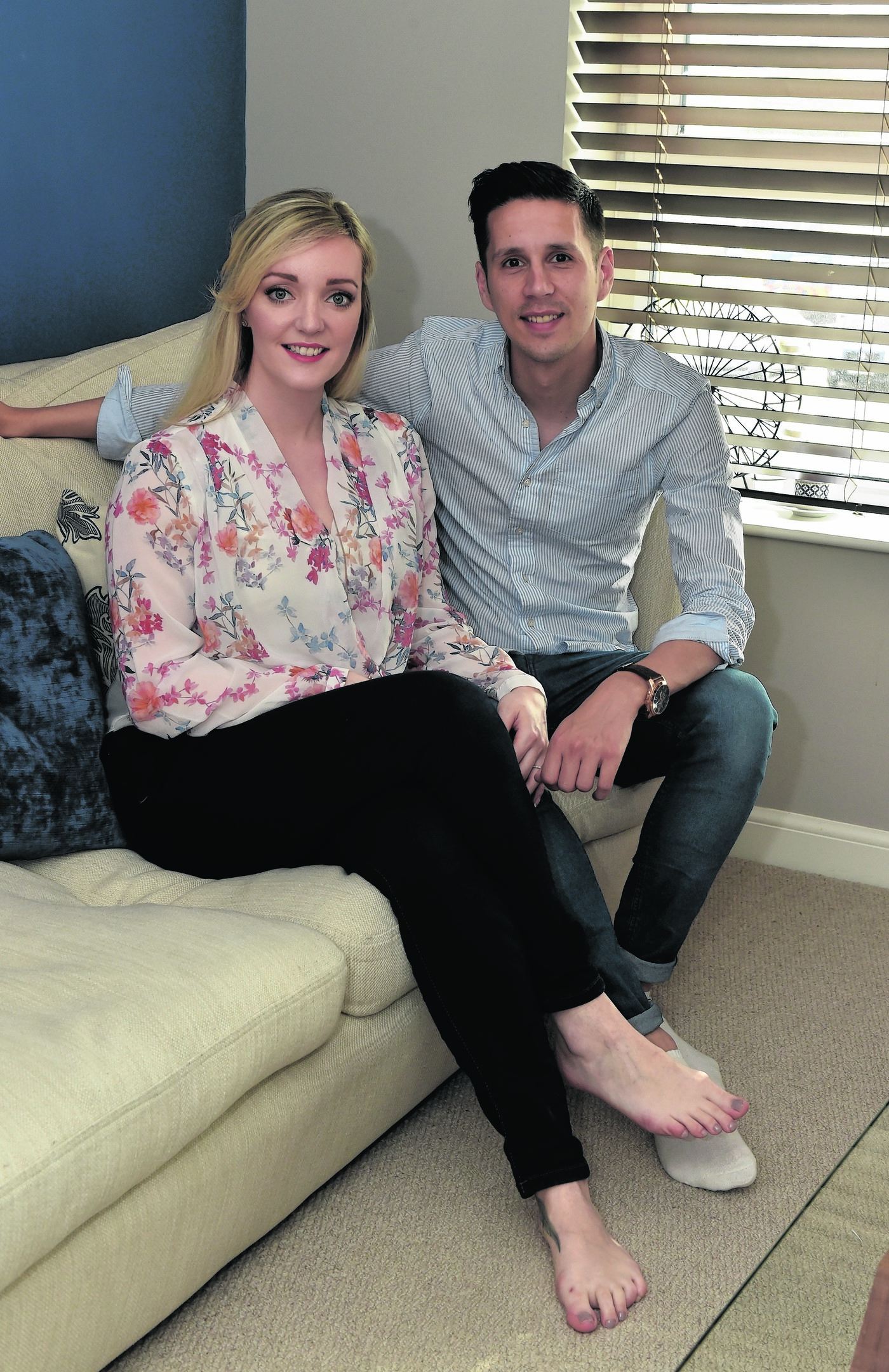 Their current home – 366c King Street, Aberdeen – is now on the market for offers over £230,000.
"It's actually been working out loads better," Charlotte said.
"I think because you have less time to make decisions you have to be a little more ruthless with yourself, but things have come together with the view that it was meant to be."
The wedding will be at Crathes Castle, near to the home of Charlotte's parents in Banchory.
"We used to go walking up there with the dog," she said.
"It means I can get ready from home as it's just two minutes up the road.
Fingers crossed for a nice sunny day because we're getting married in the garden."
Charlotte bought her flat four years ago from Barratt Homes when it was newly built. At the time it was unfinished which allowed the 28-year-old to make some final decisions and add her own touches.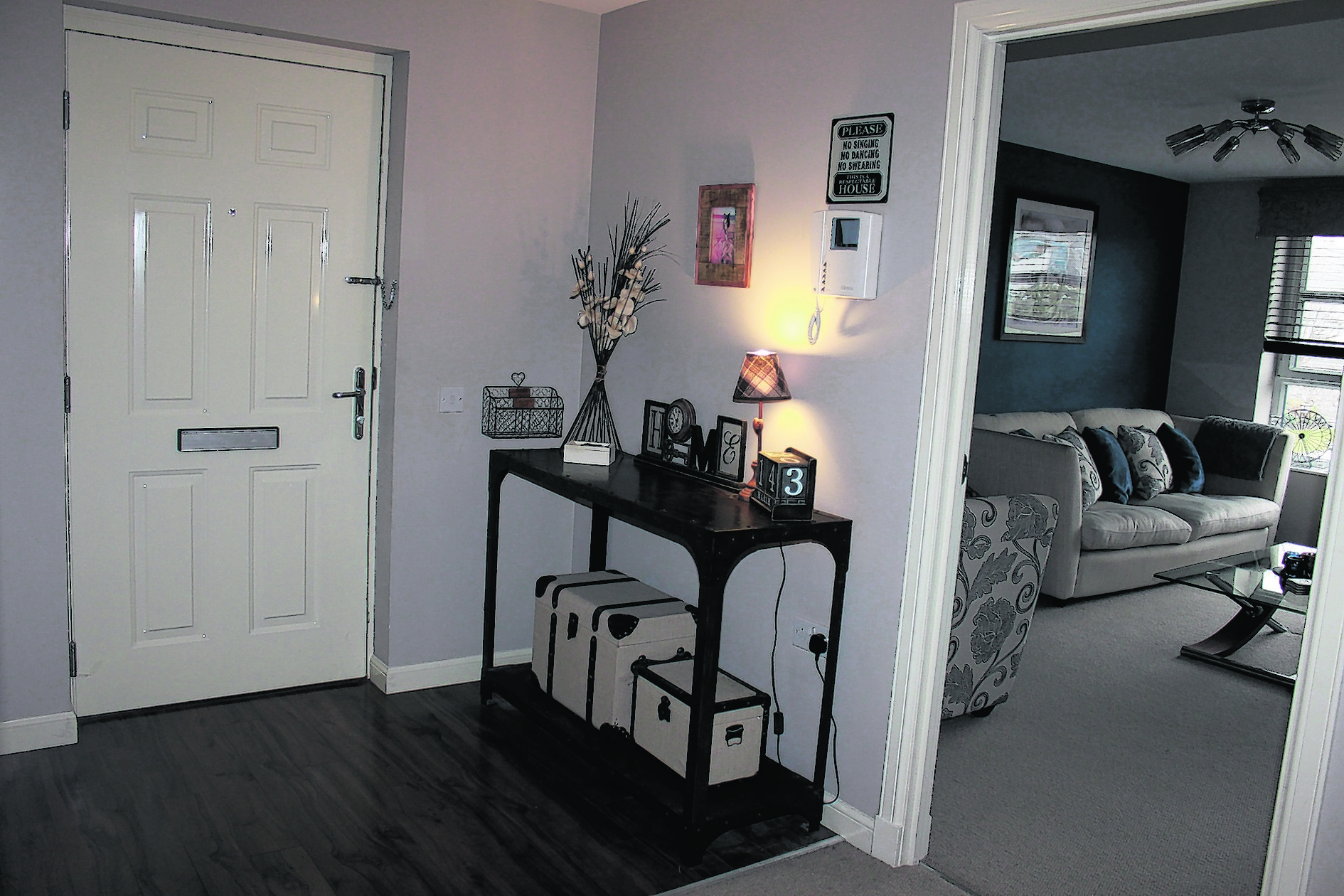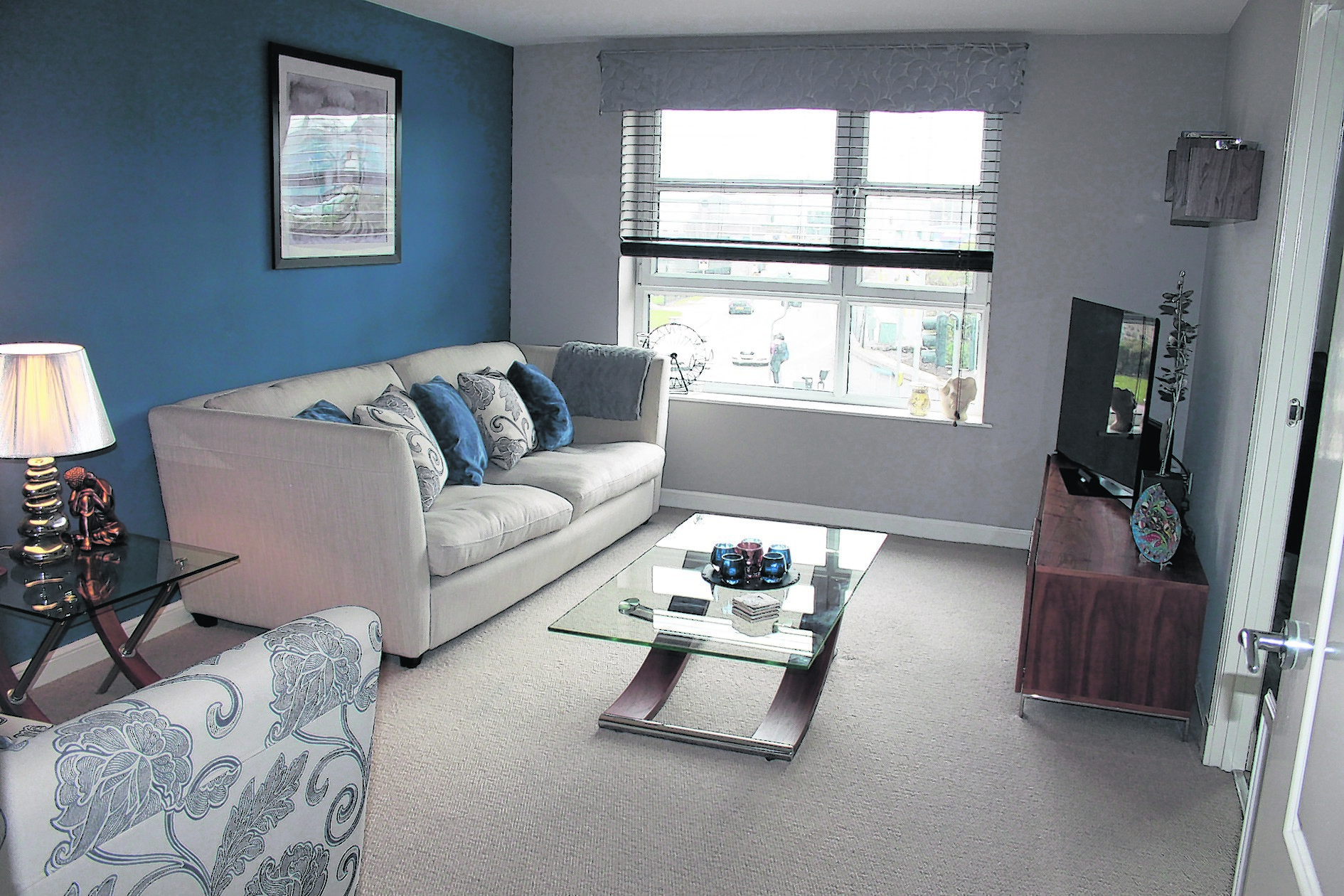 "It's just got such a lovely feel to it," she said.
"It was still quite a commitment buying a flat as it was my first time away from the family home. I just walked in and loved it."
Charlotte was able to pick the flooring and
the carpets of the two bedroom home.
"I basically came in with the hard hat and got to pick and tailor a few things," she said.
"I was wallpapering and my brother moved the fridge and ripped the lino. That was great, just what brothers are for. That has since been replaced with hardwood flooring."
The kitchen is modern, with lots of work space and plenty of units for storage. There is even room for a dining table for intimate dinner parties.
Charlotte loves to bake and cook, so a big kitchen was very important for her.
"I love baking cakes and there is plenty of space for that kind of stuff," she said.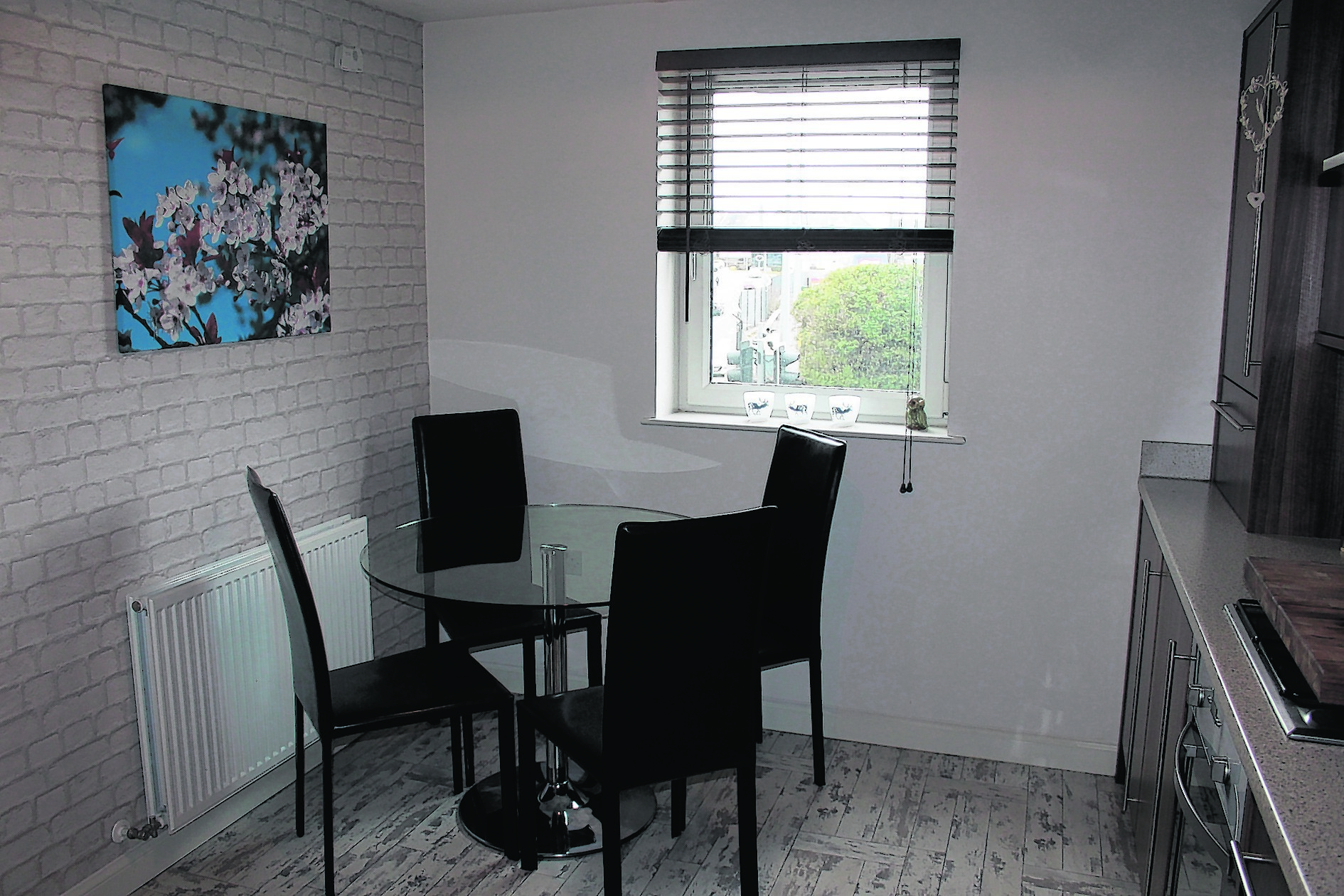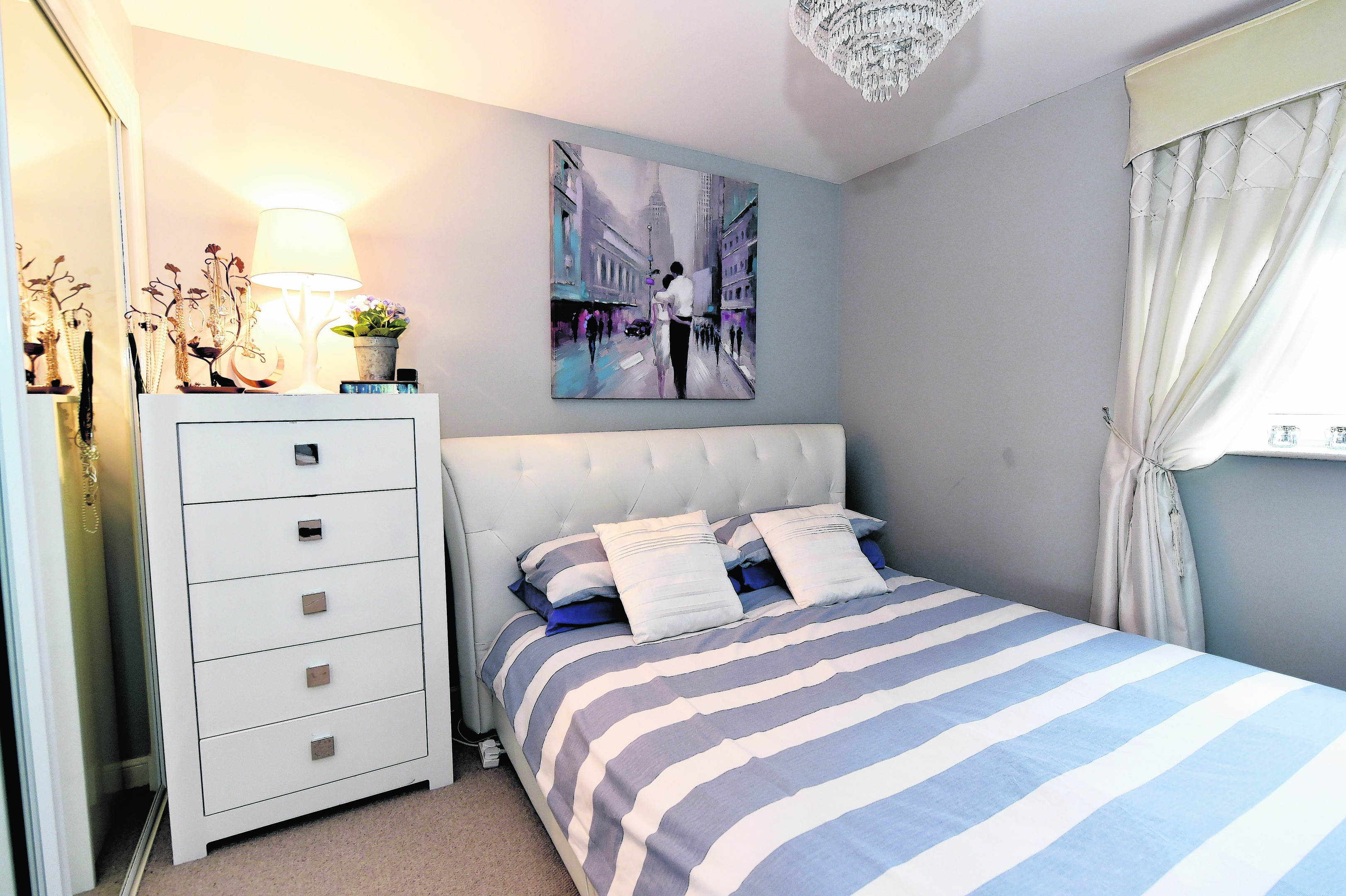 "What I loved about the Barratt flats as well is that the hallway is so big. As soon as you walk in the door it is so open and welcoming.
"I've never felt that I was living in a flat. It just felt nice and homely."
The living room is very bright, thanks to all the natural light flooding in. It has a nice eye level view above the street when looking out of the window, catching the sun sets.
"It's my grandad's favourite spot when he visits," said Charlotte.
"He likes to sit at the end of the couch by the window so that he can be nosy, but also see the view and the sunset."
The master bedroom has an en suite and both bedrooms are decorated neutrally but with elegant taste.
One of the things Charlotte changed from the original plan was to add a bath, so there are two bathrooms in the flat.
The King Street home is very close to Aberdeen city centre so it is within walking distance of most facilities.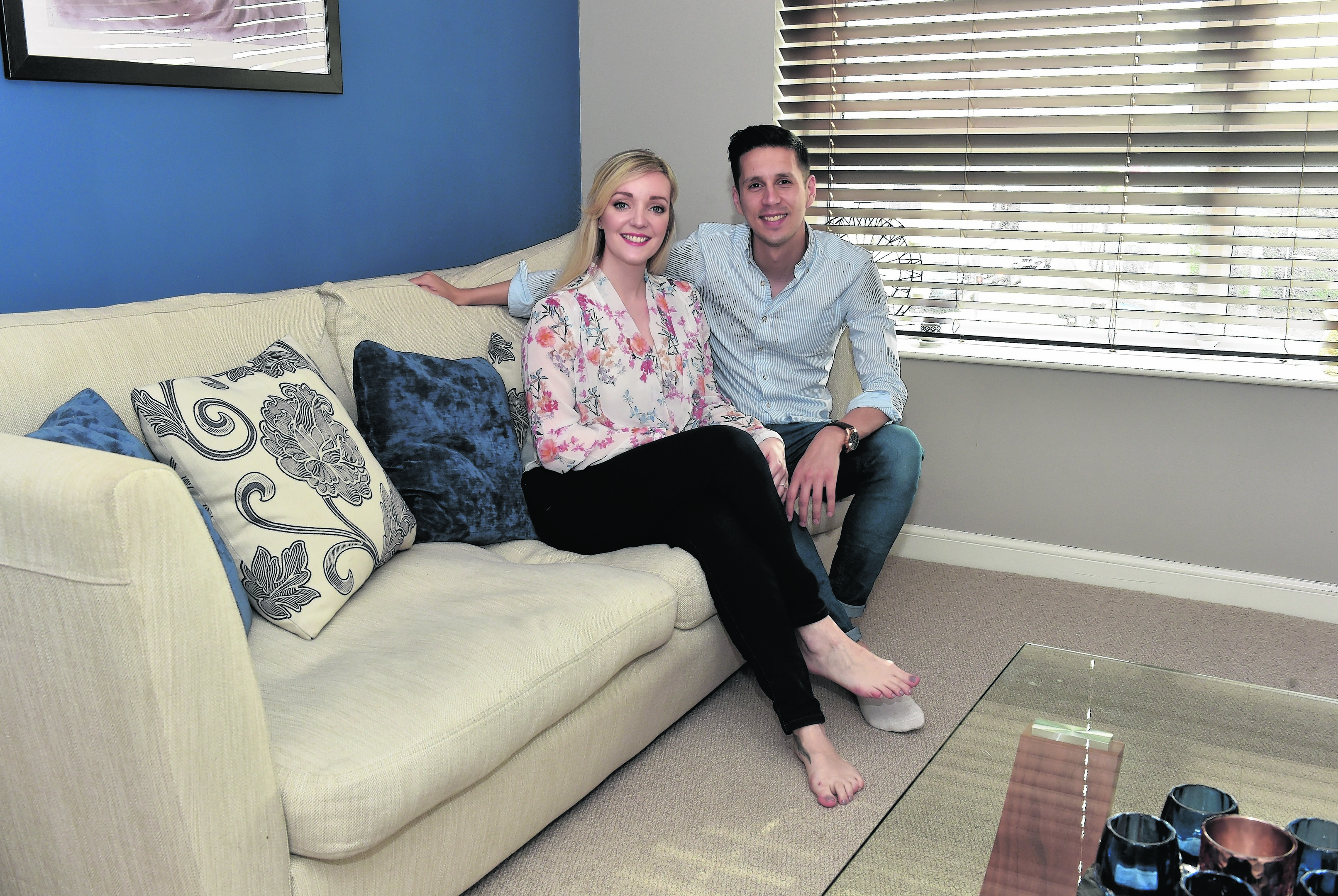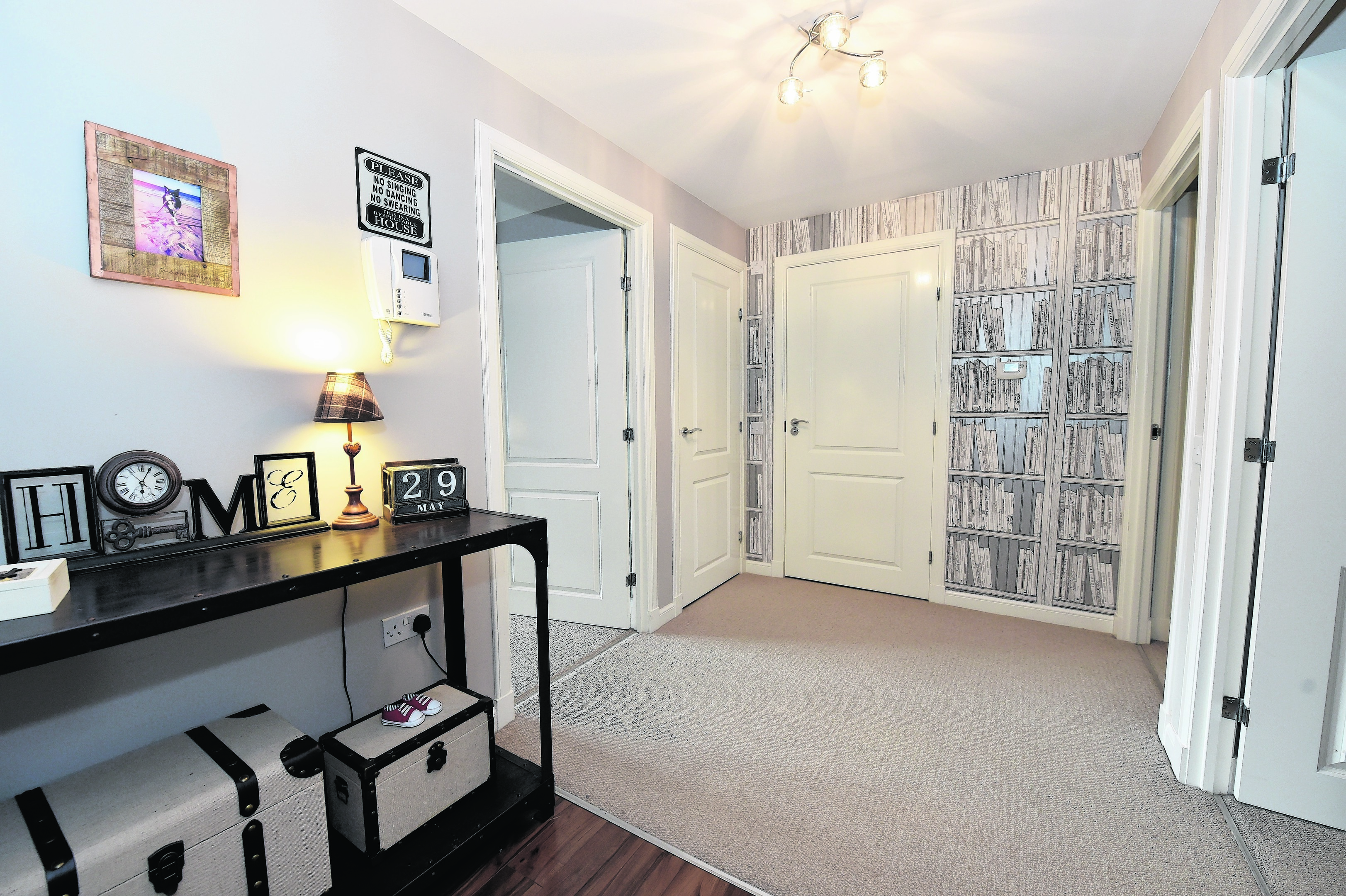 "I think probably the location did it for me," said Charlotte.
"I've got a thing about water because I love being beside the sea.
"It is such a close walk to the beach with lots of greenery all around, so I can still walk the dog."
With such a busy schedule ahead for the couple and the baby due in October, they are looking for a nice big family home to cosy down in, even though leaving the flat is pulling the heart strings.
Charlotte said: "My little sister will be staying a lot I would image. She is very excited about the baby.
"We want to get a little bit further out of town, but then obviously not have to commute too far, and be close to the parents.
"I do love my flat. I love everything about it. It was very emotional coming to the realisation that we had to put it on the market and find the bigger family home in the shire, because I do just love it. I love living here."
Contact Winchesters on 01358 724252.