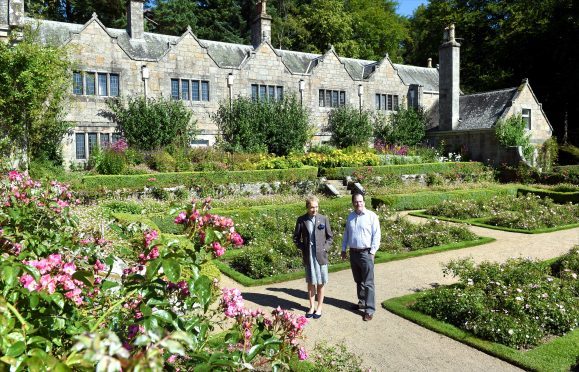 The Right Hon Philip Astor couldn't hide his delight. A few days before I caught up with him he'd put his Aberdeenshire estate, Tillypronie, on the market with an asking price of more than £10.5million.
That sparked a great deal of interest across the world – the Astors are one of the best-known families in the West and often referred to as the UK's answer to America's Kennedy clan, while rumours abounded that former PM, David Cameron was keen on buying the place.
But it wasn't the prospect of columns of newsprint helping attract a new buyer that made Philip feel pleased as punch, but that a pretty bunch of flowers cut from the fabulous gardens at Tillypronie had scooped a first prize at the Tarland Show.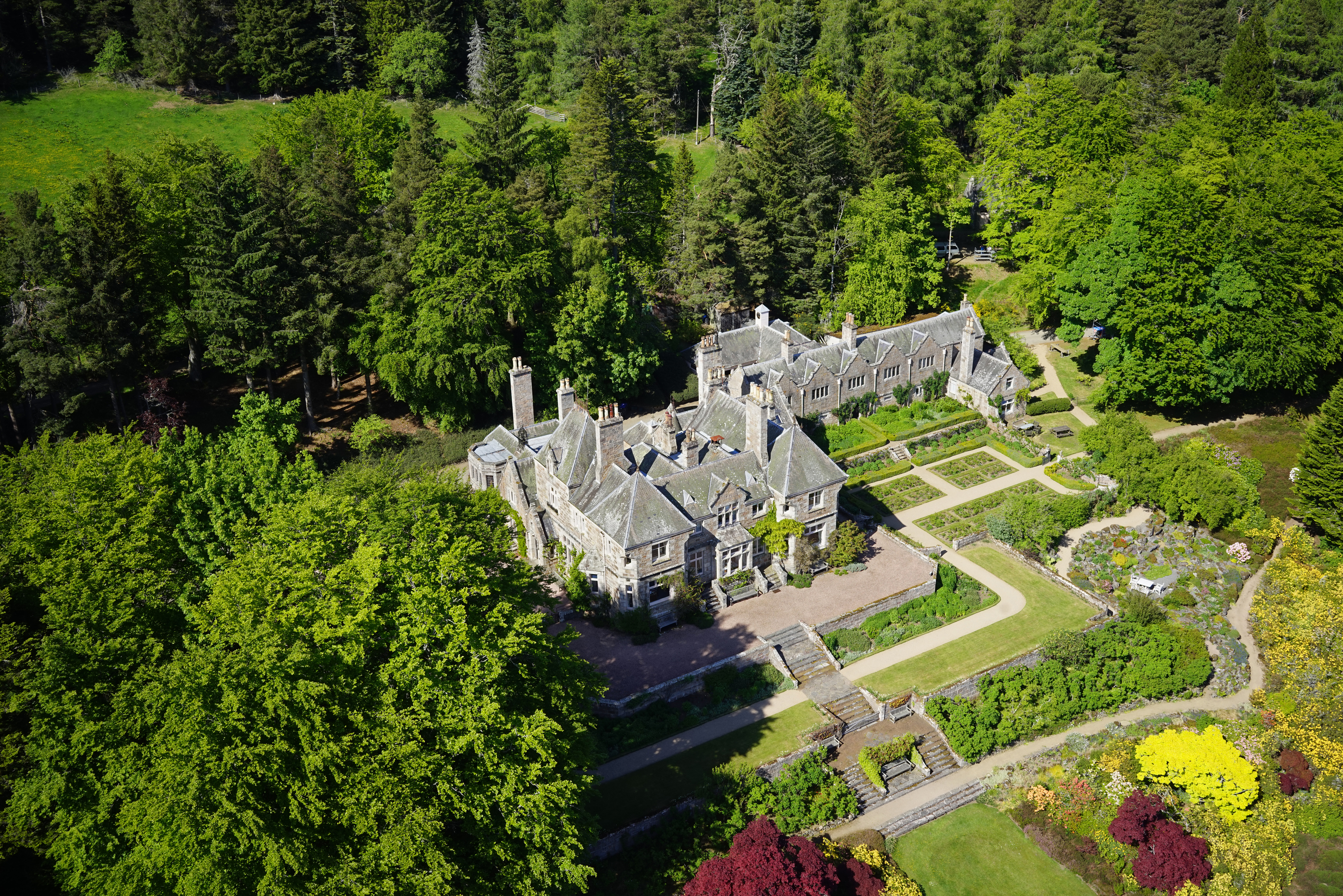 Cromar and District Horticultural and Industrial Society had decided the blooms were worthy of the title, Best Herbaceous Exhibit.
"It's the first time in my life I've ever won anything," said Philip, who proudly took to Twitter to broadcast news of his win. "I also got £3.50 in prize money which I think I'll spend on a dram at the Lonach Gathering, a Balvenie Caribbean if they have it."
It's the simple pleasures in life that Philip – who retired as a barrister earlier this year and who has a great sense of humour – seems to enjoy.
Things such as being out on the hills of his much-loved family estate, walking through the gardens which surround the family home, shopping in flea markets and antique fairs for old advertising memorabilia and saucy postcards, listening to records played on his old 1960s jukebox – and surprising dinner guests by playing the bagpipes for them.
"I used to play the bagpipes and walk around the dining table when I was a boy and my parents were here but nowadays it tends to be New Year, high days and holidays when they come out, although I always play the pipes on Remembrance Sunday in honour of my maternal grandfather, Field Marshal Douglas Haig who started the poppy appeal," said Philip, 57.
"A few weeks ago we had the American ambassador staying with us here so I surprised him by playing the pipes. I briefed him about the tradition of the quaich and he presented me with it so that was fun. Overall it went down very well."
If walls could talk, Tillypronie House, which has a grand history of providing hospitality, could tell an interesting tale or two. Many notable figures have stayed here including American writer Henry James, who described Tillypronie as "this supremely comfortable house – lying deep among the brown and purple moors." But Philip, a former Etonian, delivers some pretty entertaining chat himself…
"Harold Macmillan was a neighbour of my father in the south and came to stay here two or three times. He was prime minister at the time so there would have been interesting conversations round the dinner table. In my parents' time, the gentlemen would stay in the dining room after dinner and talk over port and cigars while the ladies retired to the drawing room.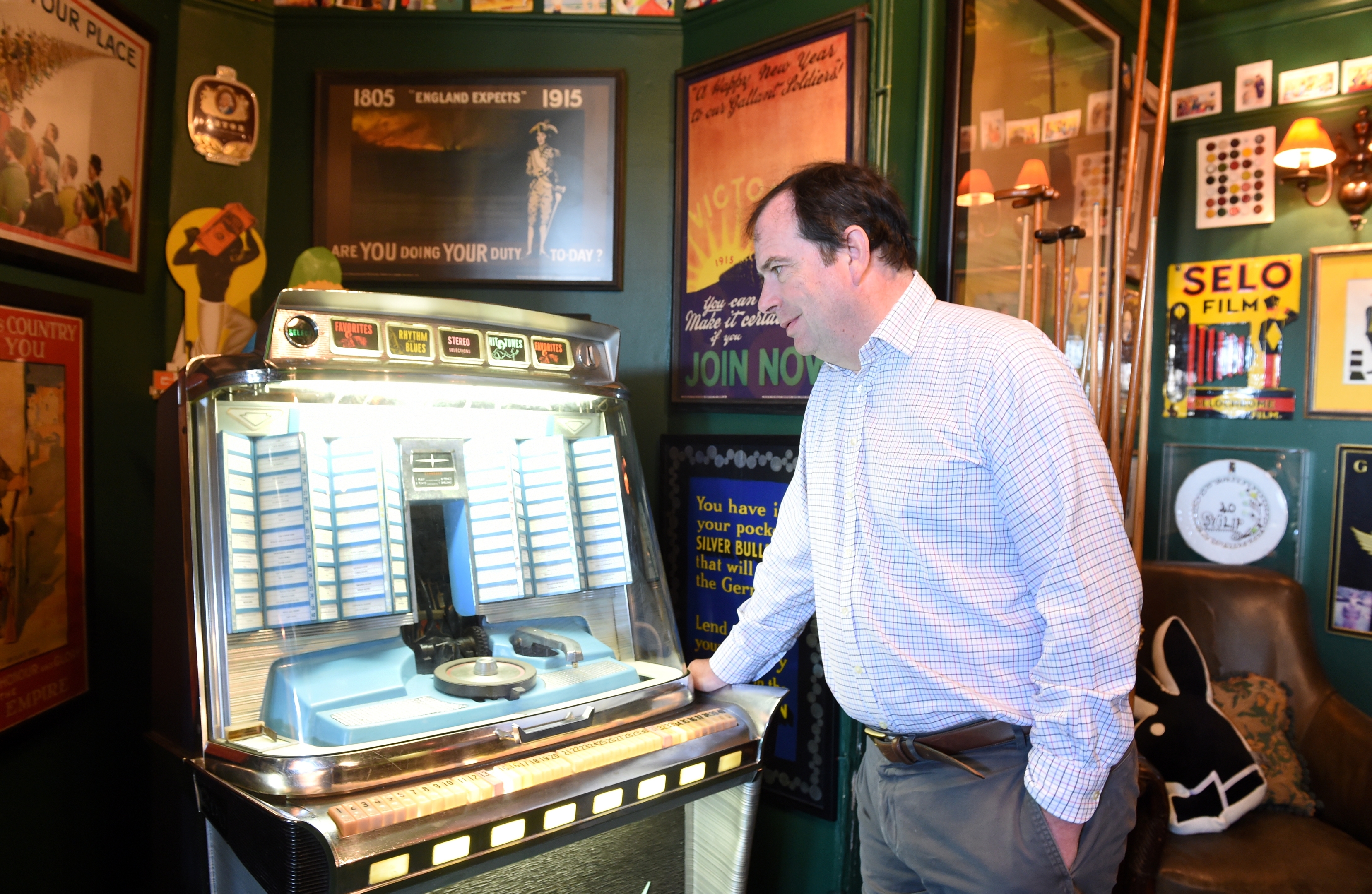 "When my mother was still alive I continued that tradition for a while but now it's a bit more freestyle, so the doors between the dining room and drawing room are left open so people can come and go as they wish."
Standing outside the house, which was built in 1867 by Sir John Clark, diplomat son of Queen Victoria's physician, Sir James Clark, I ask when the rooftop bell is rung. "Rarely now but in my parents' day there were a large number of staff and around 11am the bell would be rung to let them know it was time for their 'fly' cup."
I'm surprised by his use of the local expression for a cuppa, rather than the expected, elevenses.
"I know what a fly cup means and I've come to grips with Doric. I take it as a great compliment when people talk to me their own way rather than amend the way they speak," said Philip, who is married to Justine Picardie, editor of some top-notch magazines.
"He considers himself local as he's been coming to Tillypronie for as long as he can remember, as have members of the royal family who owe their presence in Deeside to a former owner of Tillypronie.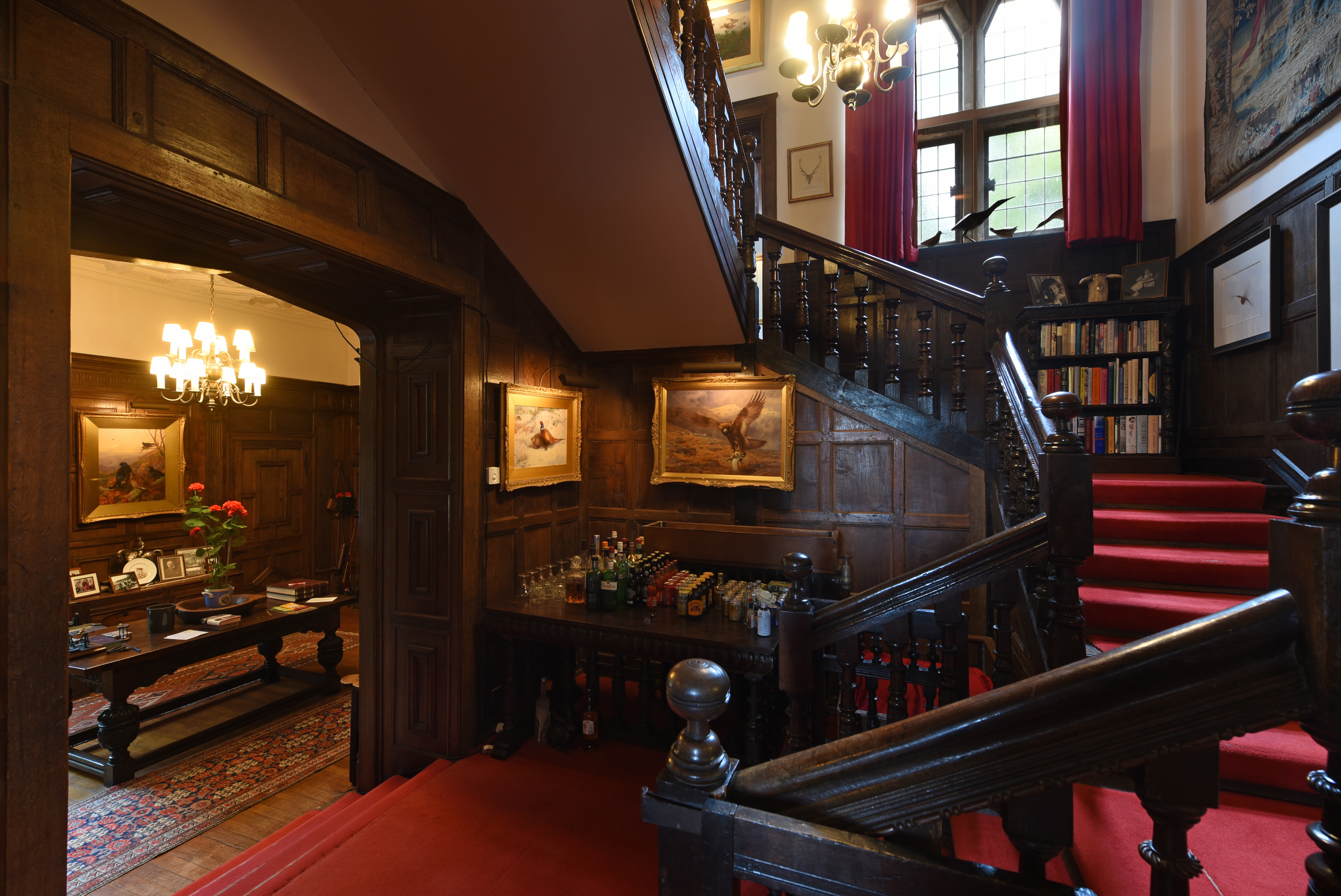 The Clark family were largely instrumental in introducing the royals to the area. Victoria, accompanied by Sir James, was on a sailing trip up Scotland's west coast, bested by constant rain.
John Clark in the meantime was a guest at the old castle of Balmoral and wrote regularly to his father extolling both the weather and the surroundings. In due course, Balmoral was first rented and then bought by Victoria and Albert in 1852 and subsequently rebuilt.
Sir James lived for a period at Birkhall, before buying what was then the small estate of Tillypronie, with its main house further down the hill from where it is now. Queen Victoria laid the foundation stone of the new house – the first time such an event was recorded – and used to visit Tillypronie with her servant and confidant, John Brown.
On Sir John's death in 1910, the estate went through various hands until it was bought in 1925 by Sir Thomas Royden, chairman of the shipping line Cunard White Star.
During the Roydens' ownership, terraces were laid out in front of the house and an annexe and staff wing were added.
The estate, which had grown incrementally in size over the years, was bought by the Astor family in 1951 with the adjoining estate of Towie being added shortly after. Philip, born in 1959, inherited the estate in 1984.
PRINCE CHARLES
Sitting in the sunny drawing room which enjoys panoramic views across the gardens and towards the Grampian Hills, one gets the feeling that this is very much a happy family home.
Along with paintings by his favourite wildlife artist, Archibald Thorburn, and cards from Prince Charles and Camilla, there's a quirky ornament which catches my eye – a little model of The Queen, dressed in a sunshine yellow coat.
"Watch, this is fun," says Philip as he holds the mini-monarch up to the window. "She's solar powered and when the sun hits her handbag, she waves a gloved hand."
What Her Majesty would make of this isn't known but one suspects she'd enjoy it as much as Philip does. "The Queen came here in 1963 to plant a tree – Queen Victoria previously planted one which had blown down. There's a pic somewhere of a rather bumptious little boy trying to get in the photograph with the queen – that's me," said Philip.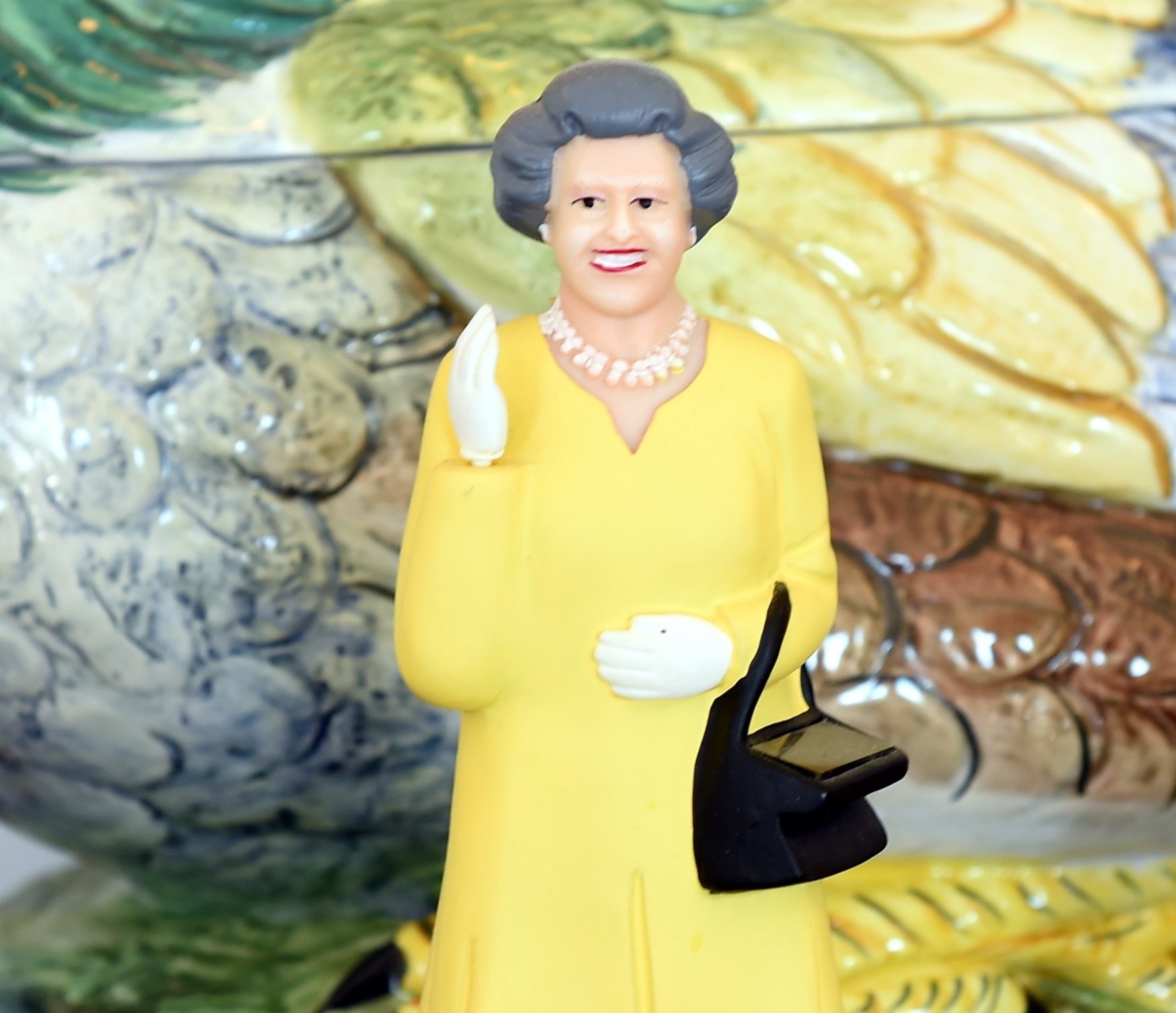 "During her Golden Jubilee I laid out a garden here for her and she graciously agreed to plant another tree. On the way down my dog decided to do a poo in front of us then did a wee on the tree. The Queen has a lot of experience with dogs so wasn't put out at all, and that tree is still going strong."
Although not brought up on Tillypronie, much of his childhood was spent here which is why it has a special place in his heart.
"For my elder brother and three sisters, this was always a great family home, the place where we'd all congregate. Some of my earliest memories are of being up on the hills here or messing about on boats on the big loch. Some years, we'd leave in September knowing we wouldn't return until the following summer which was absolute agony for us."
GREEN FINGERED
Prior to inheriting the estate, Philip had a little cottage on it. Laughing out loud at any suggestion he may be green fingered given the lushness of the gardens, he confesses he'd be lying if he laid claim to any horticultural skills.
"We had a very experienced gardener, Mike Rattray who is now retired while the current head gardener, Kate Redpath, has done a wonderful job. My wife Justine is more active, always popping off to cut flowers to decorate the house and she's also done a terrific job of introducing year-round colour as previously, the borders were mainly planted to bloom in August and September."
While he prefers to get his hands dirty on the hills rather than in the garden, he is responsible for the creation of several stunning areas in the garden including a rock garden built below the house, which is full of colour while The Jubilee Garden was added in 2003.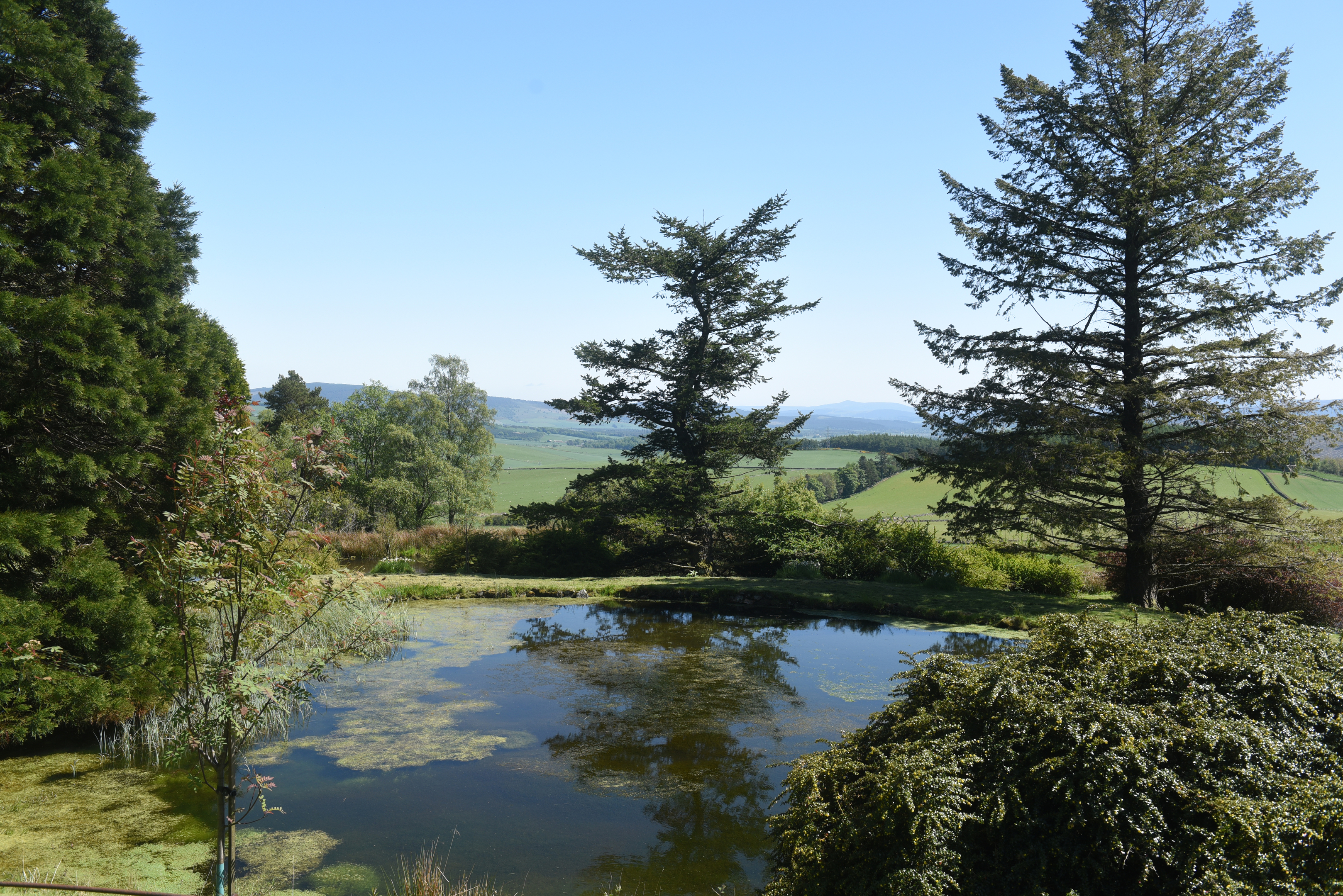 "I always had huge pride in the gardens but my approach is more strategic. When I inherited the garden it didn't really need anything done, which is rarely the case.
"However I do proudly lay claim to being responsible for creating a large Playboy Bunny which has been planted on a steep hill where it hadn't been possible to do traditional heather burning. It was just a blank bit of hill that looked as though it needed a feature," said Philip.
Hugh Hefner's famous Playboy bunny, complete with trademark bow, measuring more than 300ft, was created by estate keepers.
"It's still there and gets a trim now and then. The extraordinary thing is you can only really see it from one or two places. Walkers are often rather surprised by it when they stumble upon it, while often low-flying RAF jets flying over tip their wings as they pass it – it's just a bit of fun."
Philip and Justine are now intent on moving out – and it won't be the Camerons who move in. "That's a rumour completely without foundation. When the story broke it came as complete news to me," said Philip.
"I'd love to see someone buy it who has a passion for the countryside, someone who appreciates as we have done, the spirit of the house – because it's a place that's given huge pleasure over the years – and can appreciate the magic of the place as we have done for more than 30 years."
Those interested in purchasing the estate can contact Strutt and Parker on 0131 226 2500.
Gardening fans, keen to see the Astors' delightful garden, can pop along tomorrow – Sunday, August 28 – from 2-5pm as the gardens are open to the public via Scotland's Gardens Scheme. There are afternoon teas and home-baking on offer and admission costs £5 for adults, £2 for children. All proceeds go to SG beneficiaries.