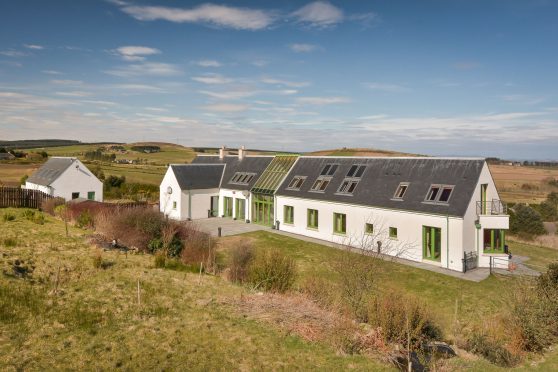 In Scotland, particularly in the south of the country, when someone describes having "an empty" it means a house where the owners aren't going to be around for a while, so a party can be held. Teenagers love hearing about an empty because it usually means a good time is about to be had by all.
But in the property market, the term usually gets a different reaction. Empty houses are sometimes regarded as less desirable, particularly when they are unfurnished as it's sometimes difficult for potential new owners to imagine what they'd look like fully furnished and lived in.
But as Hannah Christiansen, from CKD Galbraith's Aberdeen office points out, empty houses for sale are deserving of a second glance and offer a number of benefits for house buyers…
"They are often a bit undesired and over-looked but empty homes offer buyers a blank canvas and a clearer idea of what they are purchasing," said Hannah. "Additionally, there is no chain which offers buyers more flexibility over entry dates. While it's true that good images help to entice viewers through the door, unfurnished homes with less inspiring internal photographs should not be ignored or dismissed outright as seeing a property stripped back allows for full transparency in terms of the property's current condition as well as allowing prospective buyers to get an accurate understanding of the property's actual size.
"As a firm we are currently handling the sale of a number of unfurnished homes and although they are beautiful homes, they are somehow not attracting the same level of attention as equivalent furnished properties. "
Hannah suggests there are a number of reasons why buyers should consider viewing empty houses with a more positive frame of mind.
"Firstly, unfurnished homes for sale allow buyers to view much more of the structure and space. When unobstructed by wardrobes, tables and curtains, the internal condition of the house and the space it provides is much more obvious. Secondly, for those easily influenced or put off by existing interior furnishings and designs, it offers prospective buyers the chance to view a property as they would receive it and imagine their own furnishings in place without distractions.
"Finally, sales tend to be much more straight forward as the seller no longer lives in the property thus allowing buyers greater flexible with their move-in date and can often result in a quick sale with any potential property chain less likely to fall through.
"There could be a number of reasons why a property is empty, the sellers could be living overseas or could have moved to a different part of the UK due to work commitments. Also, there could have been a bereavement and the property has to be sold or it's a second home. Unfortunately, another reason is a bank repossession due to financial strains. Whatever the reason, empty houses are well worth taking a closer look at."
CKD Galbraith's Aberdeen office is currently marketing a number of unfurnished properties including: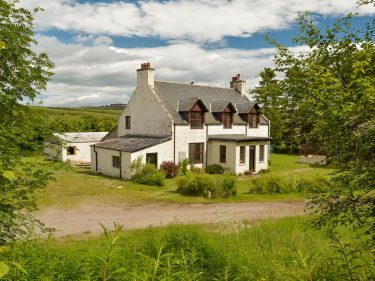 Boultenstone House
Located within the picturesque burgh of Strathdon it is a deceptively spacious six-bedroom house believed to date back to the 1800s. The various outbuildings and eight acres of land included in the sale presents a fantastic family home with the opportunity to establish a holiday let business, subject to consent, as the area is an extremely popular visitors and tourist destination. It is on the market at offers over £380,000.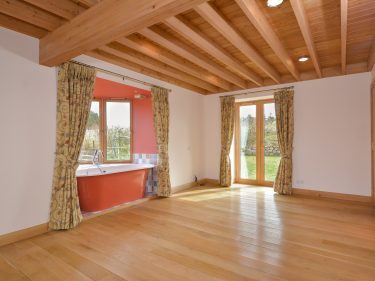 East Craigiecatt
Nestled between Stonehaven on the coast and Maryculter to the west, this is a beautiful contemporary country house. The property comprises three large and bright public rooms as well as five bedrooms, two of which are en-suite. Designed and constructed some 10 years ago by internationally renowned architect Gokay Deveci, this fantastic home offers exceptionally spacious, adaptable family living with 'green, low energy' design at the forefront. Offers over £945,000.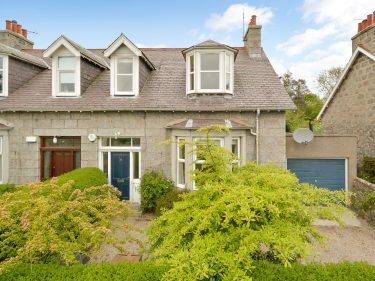 32 Manor Place, Cults
A traditional granite semi-detached home situated in the extremely sought after village of Cults to the west of Aberdeen. This attractive family home has three good-sized public rooms, three bedrooms and a garden extending to the front and rear. Manor Place is a popular residential area with many excellent amenities within walking distance. It's on the market at offers over £380,000.
Boultenstone House, a deceptively spacious six-bedroom home believed to date back to the 1800s, is on the market at offers over £380,000
East Craigiecatt, nestled between Stonehaven and Maryculter, was designed and constructed by internationally renowned architect Gokay Deveci, and is on the market at offers over £945,00032 Manor Place, Cults, is a traditional granite semi-detached home on the market at offers over £380,000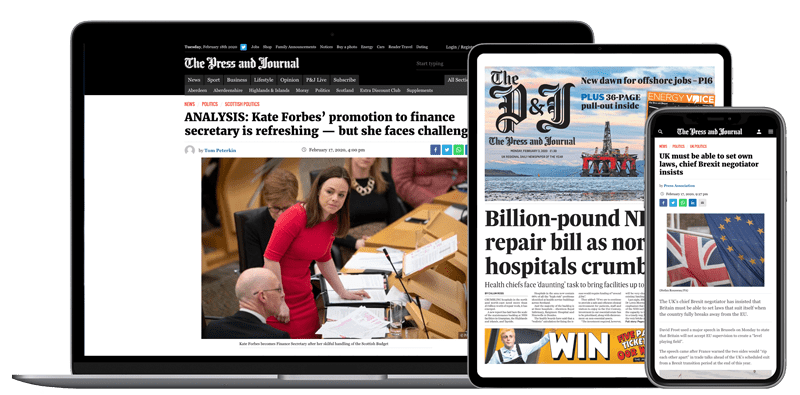 Help support quality local journalism … become a digital subscriber to The Press and Journal
For as little as £5.99 a month you can access all of our content, including Premium articles.
Subscribe