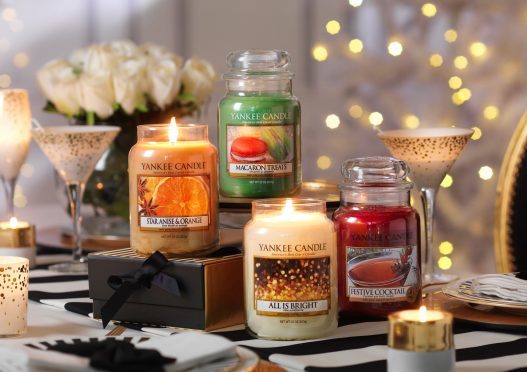 Celebrate Christmas with a fragrance festival indoors. Here are Gabrielle 12 super-seasonal scents for the home.
Ring the bells, deck the halls and… source the smells! Granted, that last one may not be a traditional festive saying, but perhaps it should be – because room fragrance is now regarded as essential for our homes year-round, and Christmas (and the lead up to the holiday) surely shouldn't be left out.
This year, those characteristic-of-the-season scents – the pungent aroma of pine, cinnamon and mulled wine – have been joined by some new fragrances on the block, including celebratory tipples, sloe gin and champagne bellinis, and there's plenty for those who want to conjure the trendy Danish 'hygge' concept of winter cosiness.
Choose from 12 seasonal aromas to suit your taste, mood or the spirit of the occasion…
WINTER WARMER
Our scent should change with the season, in the same way we alter our wardrobe to adapt to changing temperatures. The White Company's appropriately-named Winter collection is described as "fruity meets spicy, as notes of cinnamon, nutmeg and star anise blend harmoniously with sweet vanilla and sumptuous red-wine accord."
Winter Indulgence Candle (four wick), £130; Botanical Pillar Candle, £26, Home Scenting Set (with diffuser, spray, signature candle), £55; Winter Tealights (set of 12), £15; Diffuser, £27 (020 3758 9222/thewhitecompany.co.uk).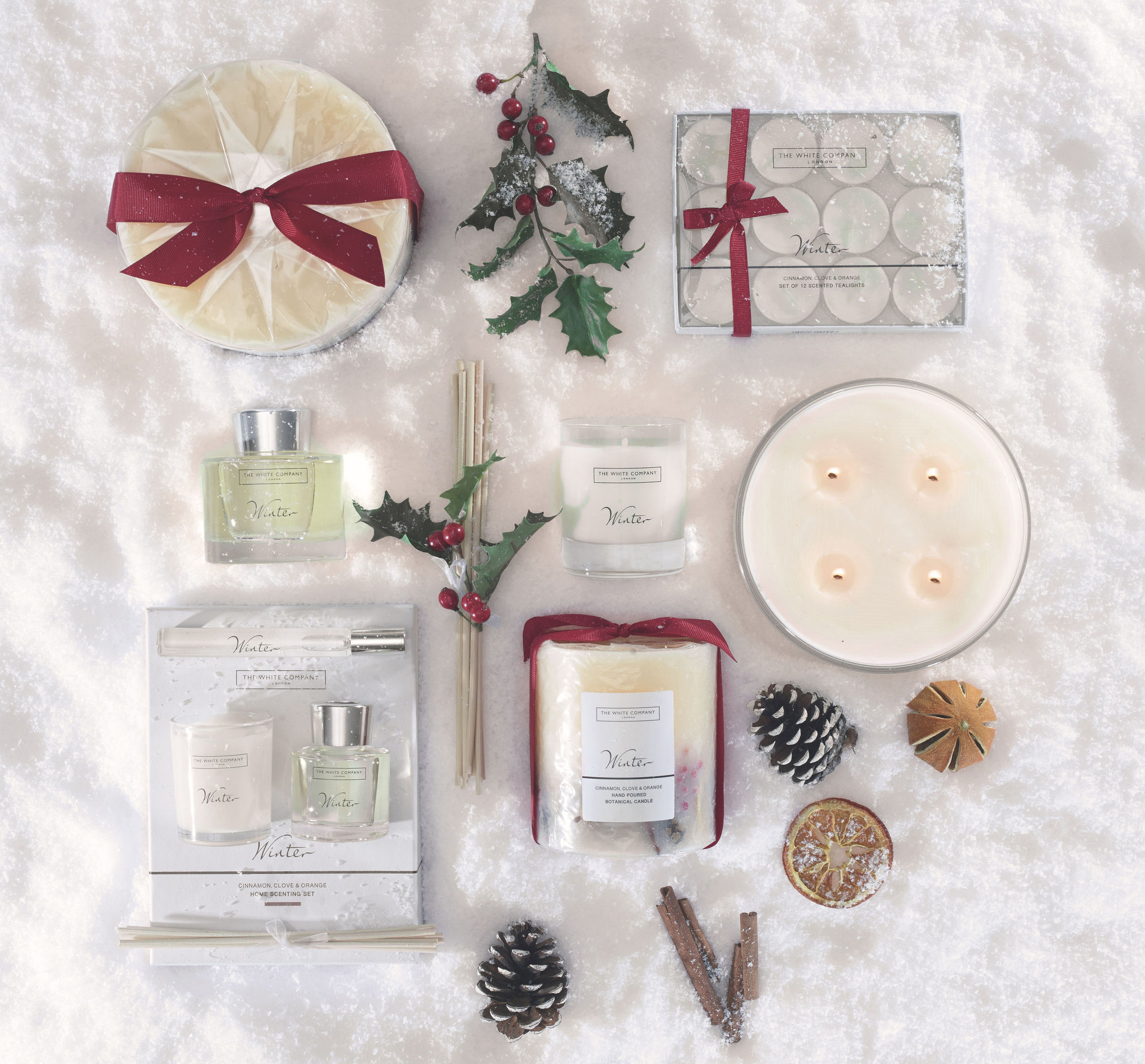 WOODLAND WANDER
The scent of spruce trees is synonymous with the season and oh-so comforting, and Voluspa's Classic Maison Luxury Candle – Spruce Cuttings, has sourced its goodness from Royal Colorado blue spruce cuttings, £45 (020 3735 9500/voluspa.co.uk).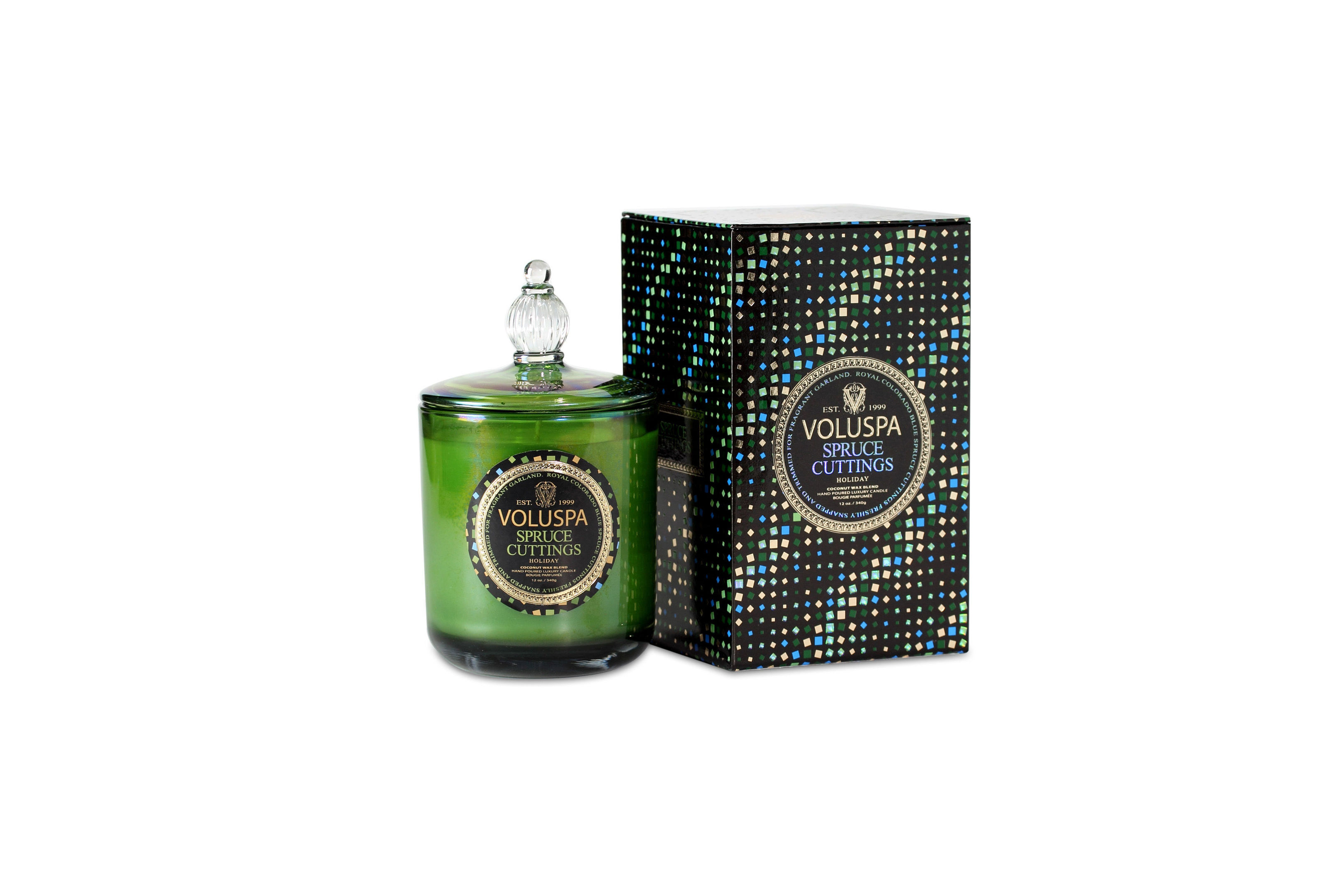 BERRY BEAUTIFUL
Winter berries, especially bright red holly berries, add a welcome splash of colour to a bleak winter landscape. Rich, velvety wild berries and grapefruit are ingredients in a Winter Berry Lidded Filled Candle, £12, presented in a glamorous gold container, Marks & Spencer (0333 014 8000/marksandspencer.com).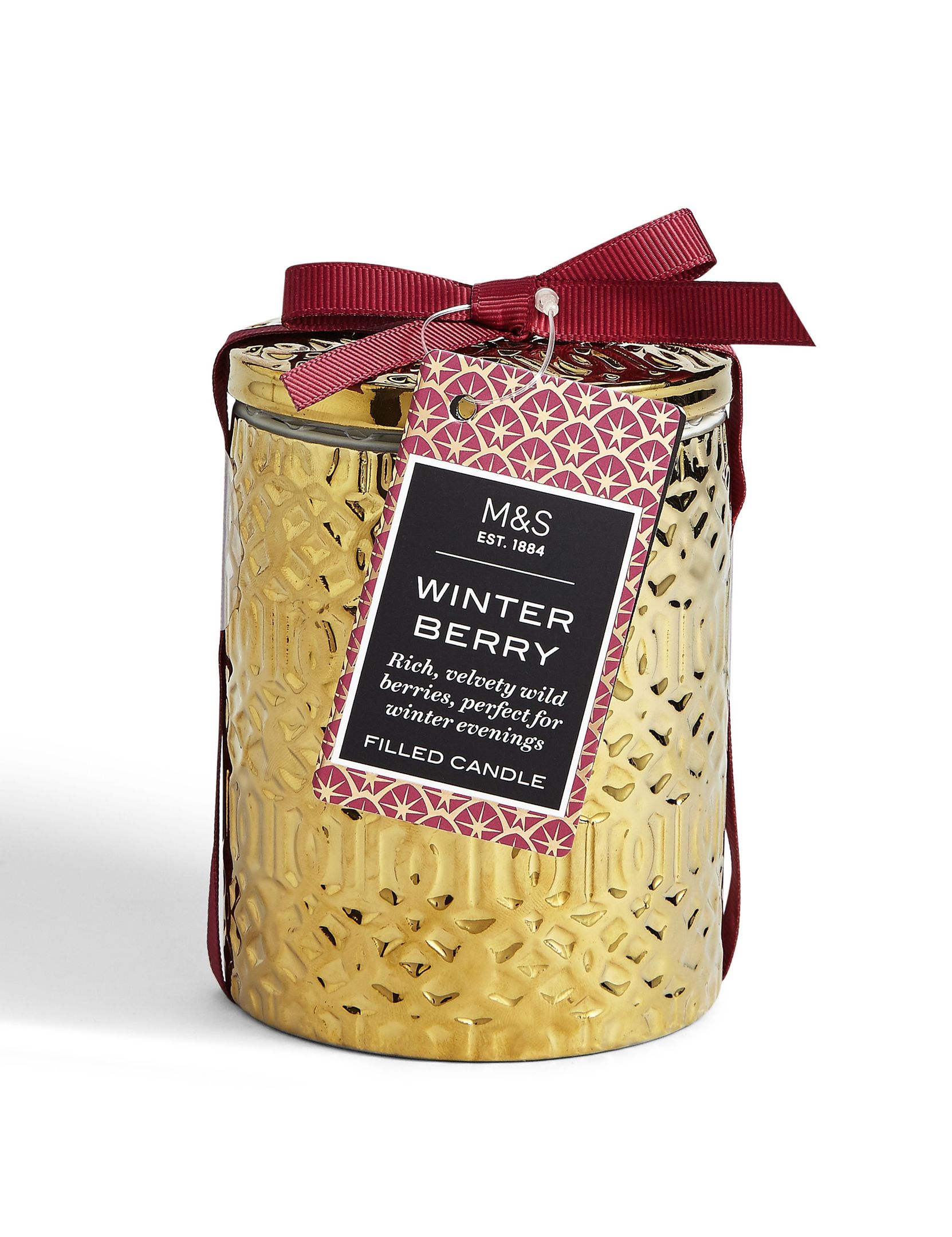 HAPPY HEARTH
It's hard to beat snuggling in front of an open fire and, let's be real; curling up in front of a central heating radiator doesn't really cut it! Jo Malone has come to the rescue of those without chimneys, with an Incense & Embers Home Candle, £42 full of wood-smoke-style aromas – curls of smoky incense, brightened with silver fir and white pepper, with a backdrop of nappa leather and vetiver (0800 054 2939/jomalone.co.uk).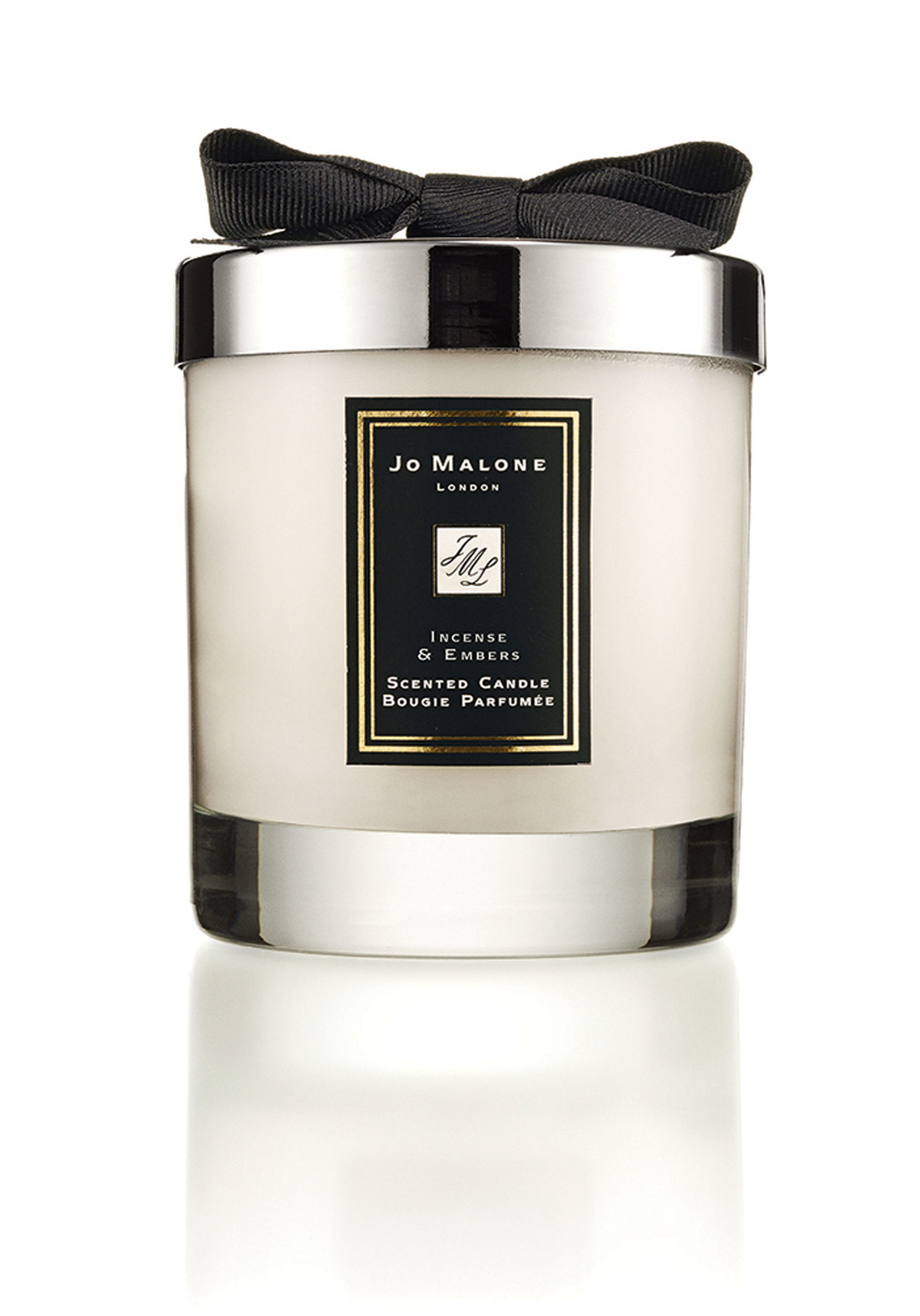 MAKE A WISH
If you're writing those essential notes for Santa or compiling a present list, Marks & Spencer's well-named Wish Diffuser, £8, with refreshing hints of grapefruit and ginger, could help the process (0333 014 8000/marksandspencer.com).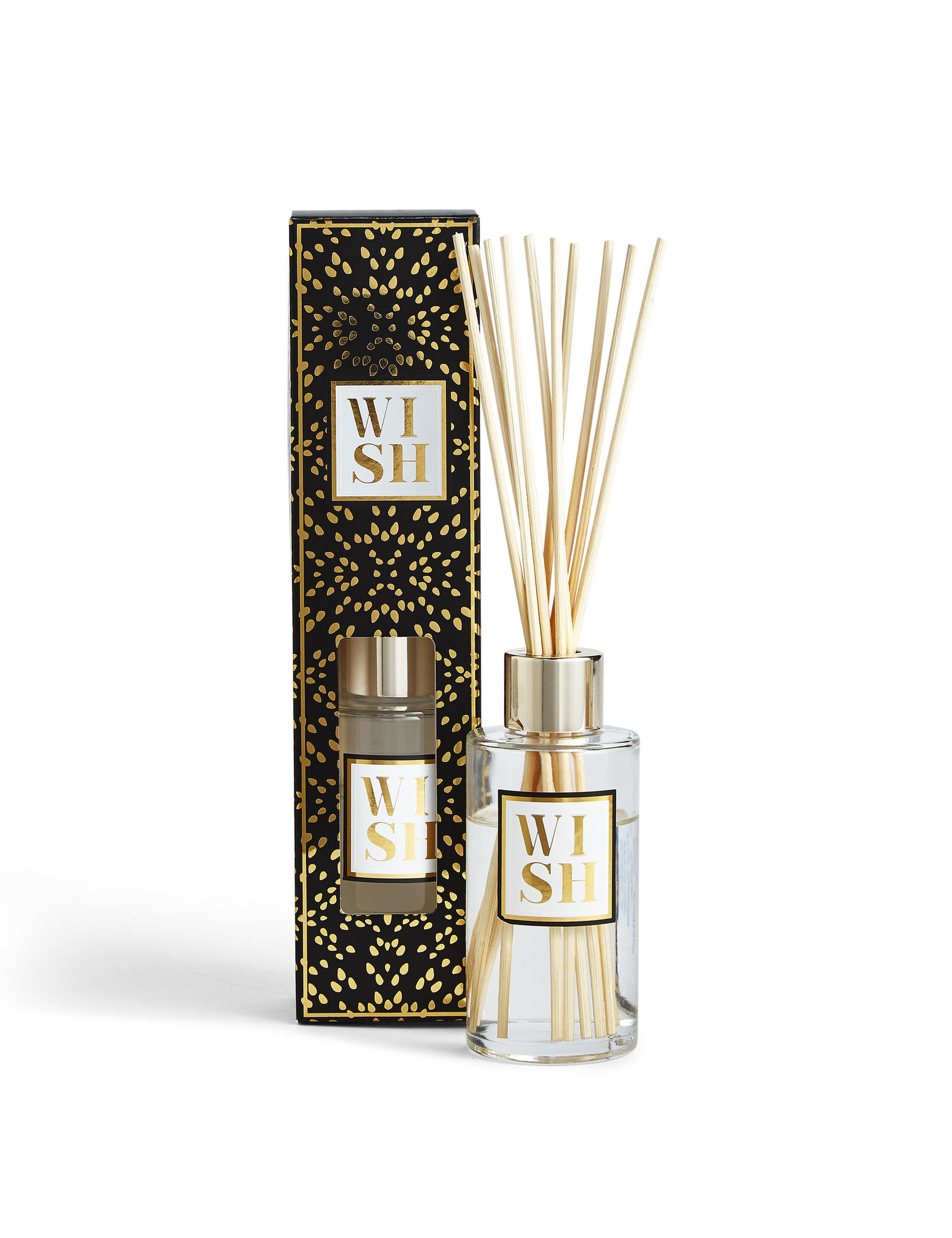 HINT OF HYGGE
The Danish concept for creating a cosy atmosphere is one of the biggest trend's of the season. Printer + Taylor's Hygge Scent Diffuser, £35, features a fragrance made from super-comforting aromas; a blend of brewed tea, baked strawberry cake, rose petals and wild mint (01432 265 094/printerandtailor.com).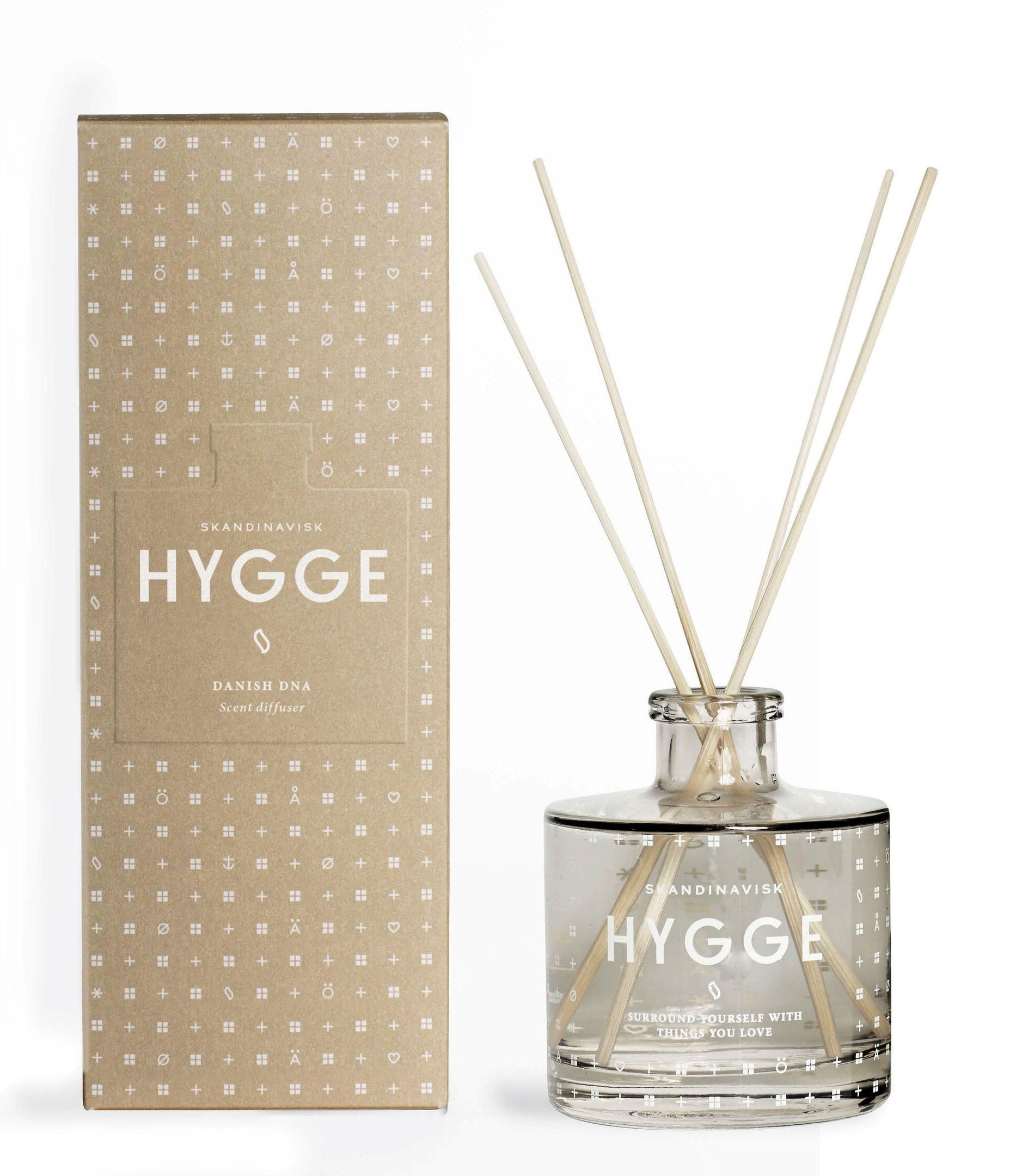 TOAST OF CHRISTMAS
Add to a party atmosphere by scenting the air with the spicy aroma of mulled wine, or a more heady liqueur, sloe gin, a drink traditionally made from sloes picked after the first frost of winter. The White Company's Mulled Wine and Sloe Gin home fragrance collections are ideal: Candles, £34 each; Mini Diffuser, £16; Votive Candle, £12 (020 3758 9222/thewhitecompany.co.uk).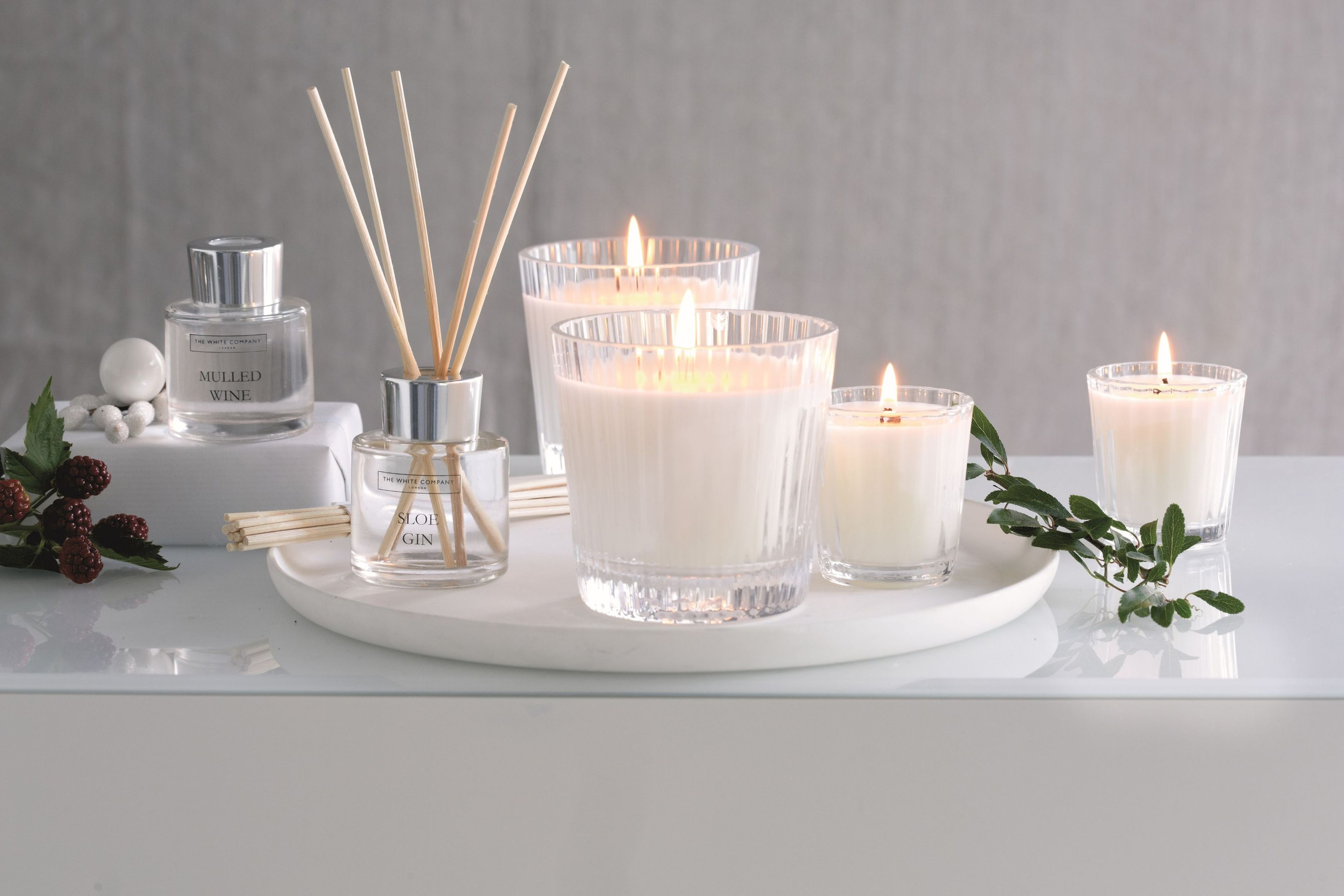 PACKAGE HOLIDAY
Yankee Candle's mix of fragrances for its Holiday Party collection could suit every occasion during the countdown and on the day itself: Star Anise & Orange; Macaron Treats; All Is Bright and Festive Cocktail, large jar candles all £21.99 each (0117 316 1260/yankeecandle.co.uk).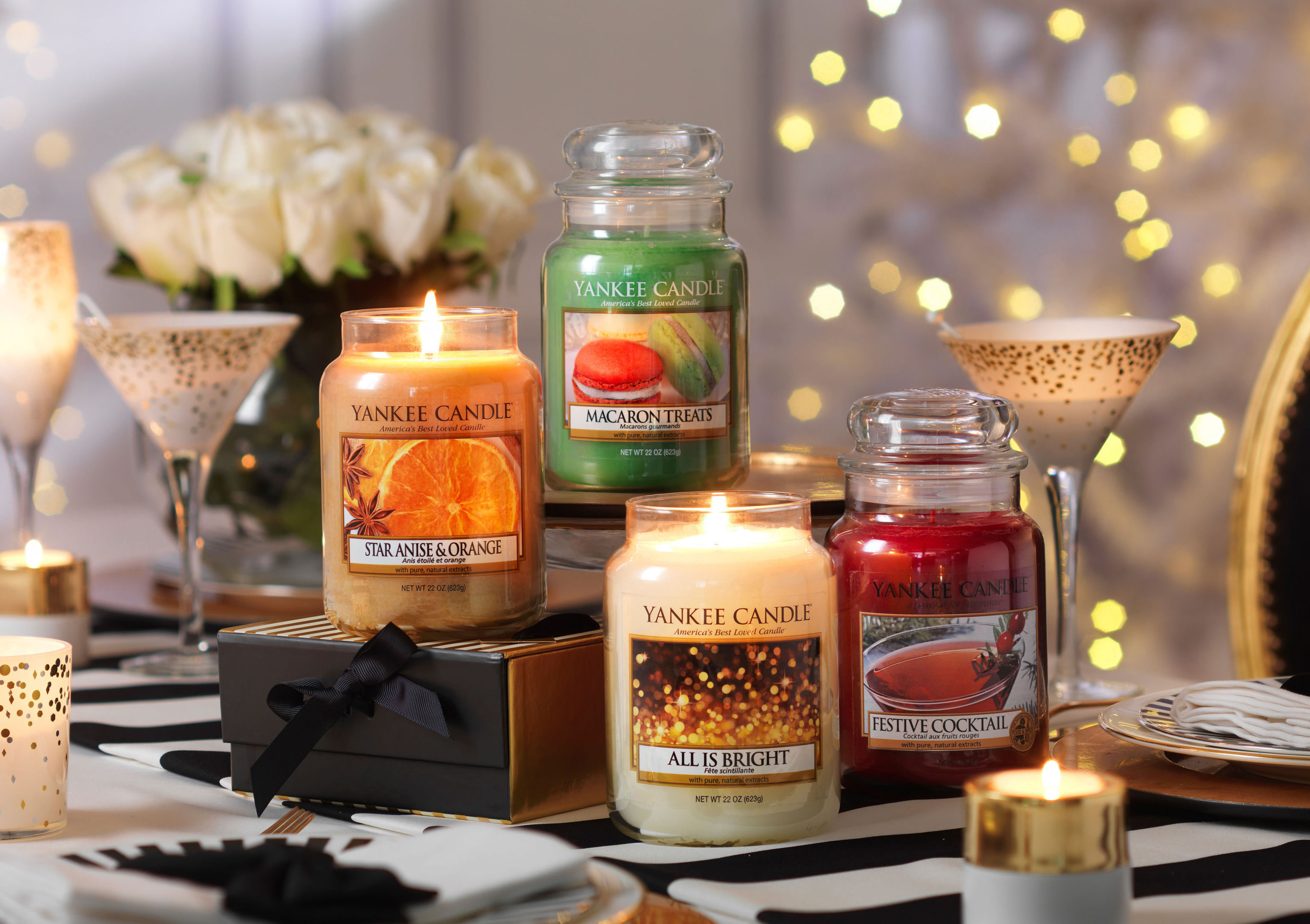 STRESS SOOTHER
If you're bogged down in preparations and endless shopping, evoking the scent of a sun-baked exotic paradise could help lift the spirits and provide a brief 'escape'. An Elemis Frangipani Glow Candle, £27.50, combines the rich perfume of the tropical bloom with notes of ylang ylang, vanilla and coconut to help warm and soothe (0117 316 1888/Elemis.com).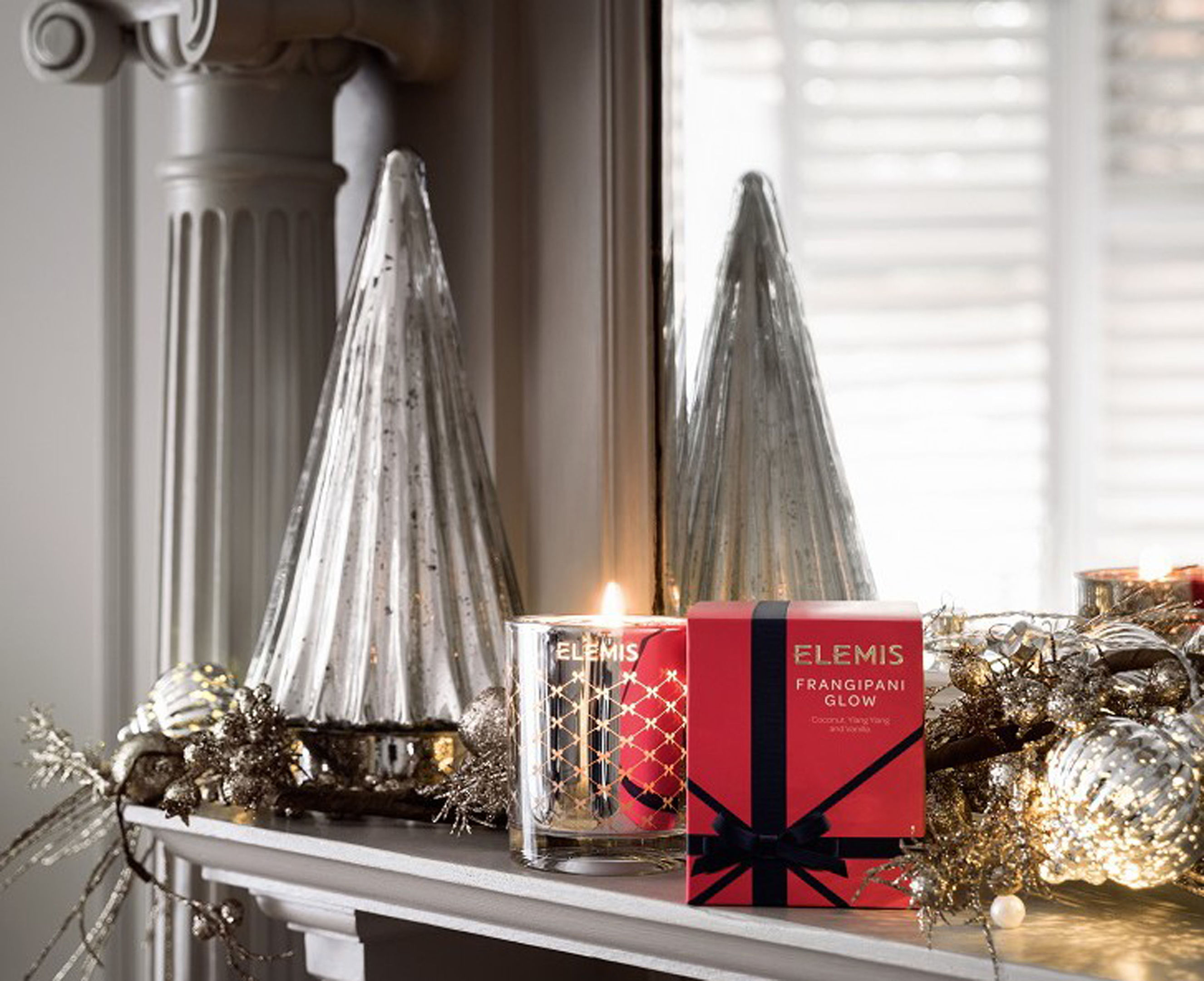 NOSE FOR NOEL
Marks & Spencer's candles spelling out 'Noel' are decorative as well as sweet-smelling, with an uplifting blend of grapefruit and ginger. Noel Mini Letter Scented Candle Set, £12 (0333 014 8000/marksandspencer.com).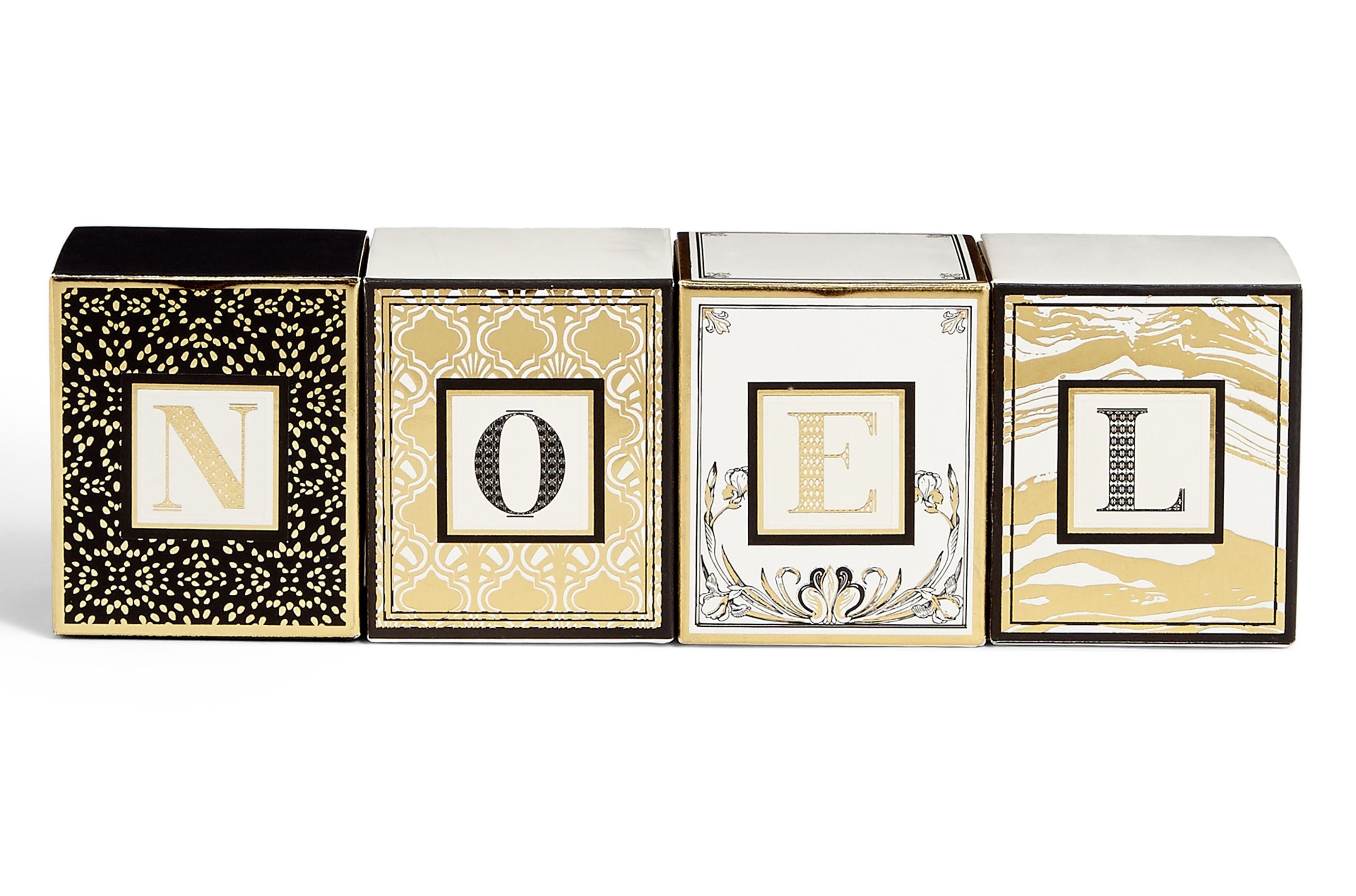 OPENING CEREMONY
A glass of fizz is a traditional celebratory drink, and 'uncorking' The Oak Room's Merry Prosecco & A Champagne New Year Scented Candle, £19.99, whose scent mimics a blackberry bellini, could also raise the spirits – no hangover guaranteed (01992 501 040/oakroomshop.co.uk).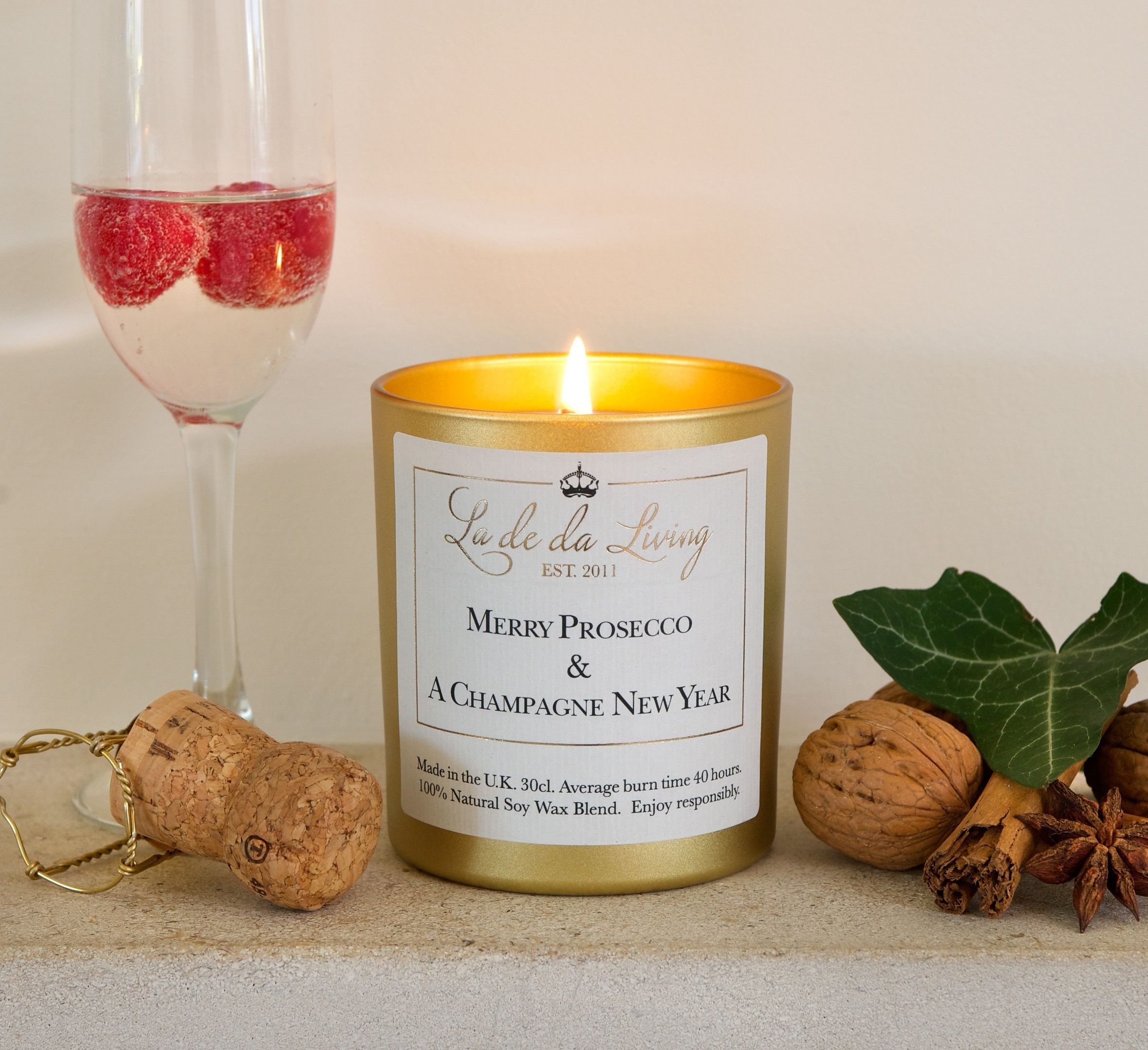 MOOD MAKER
Warmth, Joy and Peace is probably what most of us wish for on Christmas Day – and that's also the name of the fragrance that features in the Lily-Flame Christmas Day Diffuser, £20, John Lewis. It's a warming blend of white cedar and nutmeg, presented in a beautiful red glass bottle (0845 604 9049/johnlewis.com).