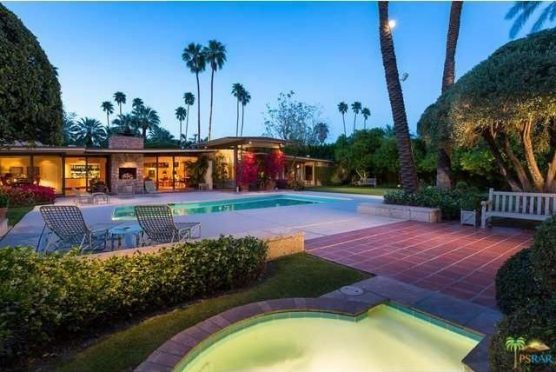 Going through the keyhole of celebrity homes
Throughout 2016, many of the world's top superstars tried to sell their glamorous mansions and compounds. From Beverly Hills to Miami and New York City, there was a celebrity property on sale for almost anyone who is extremely wealthy.
Here's a look at some of those properties:
ADAM LEVINE'S NEW YORK PENTHOUSE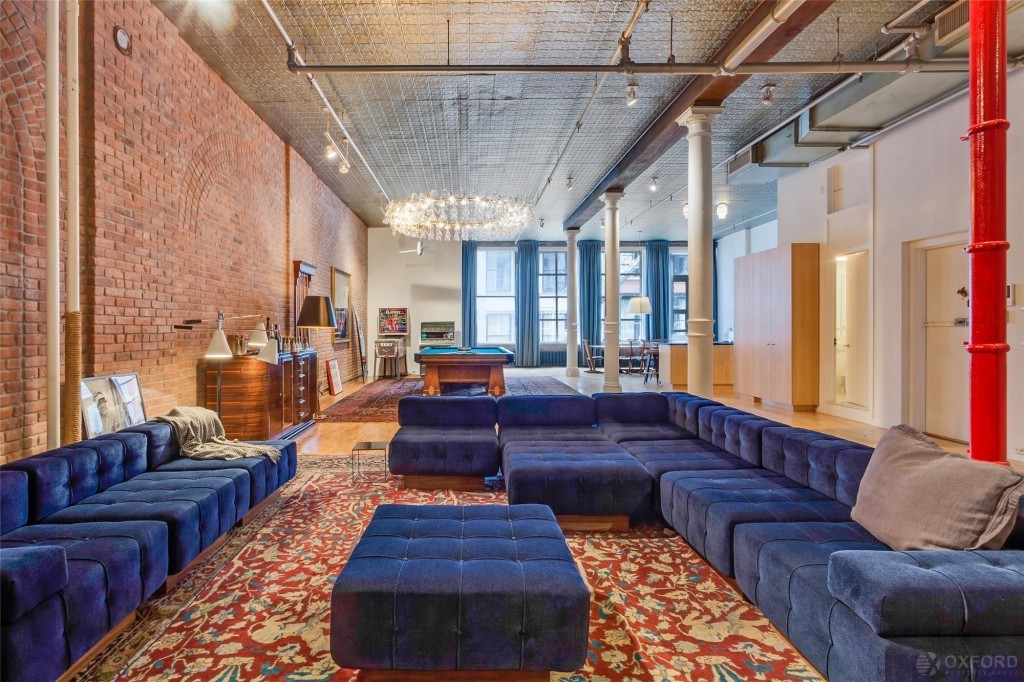 Hottie frontman for Maroon 5 and long-time judge on The Voice, Adam Levine, and his supermodel wife Behati Prinsloo, put both their Beverly Hills mansion and their trendy New York SoHo loft up for sale.
Selling soon after it was listed for $5.4million to shoe designer Nick Lucio, Adam's spacious New York loft is located on a charming cobblestone street. The SoHo cast-iron building dates back to the early 1900s. At 2,800 square feet, the one-bedroom home features original columns, exposed brick walls and arches, 13-foot ceilings and huge windows while the 60-foot living room opens to a kitchen with black granite and stainless high-end appliances. The large master suite bath includes a hot tub, separate shower and large walk-in closet/dressing area.
The Beverly Hills mansion is still for sale and the asking price has dropped from $17.5million to $15.95million.
PIERRE CARDIN'S BUBBLE PALACE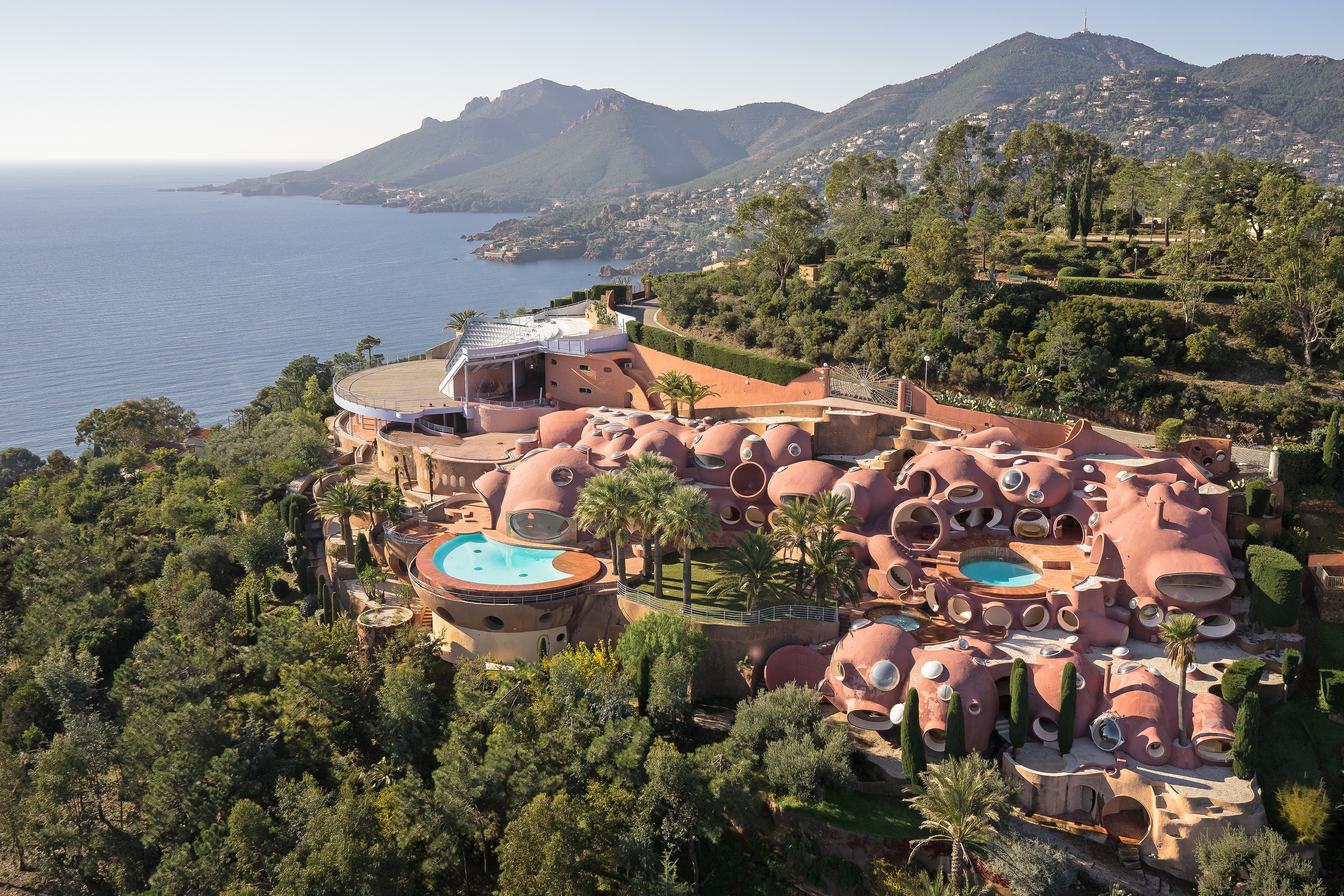 When designer Pierre Cardin looked for a vacation home, he chose one of the best locations in the world and a one-of-a-kind mansion with unique style. He chose a home on a Mediterranean cliff overlooking the sea made up of bubblegum pink bubbles.
Mid-century architect Antti Lovag designed Le Palais Bulles – the Bubble Palace – in Cannes, France, which was built between 1975 and 1989. Currently for sale, the connecting bubbles, representing one room each, are spread over six levels and enjoy 180-degree views over the Med.
The 10-bedroom house is full of spherical rooms while the lush gardens contain ponds and swimming pools that artistically reflect the architecture both during the day and when lit at night. It's on the market, reduced from $456million to $335million.
FRANK SINATRA'S RAT PACK HOME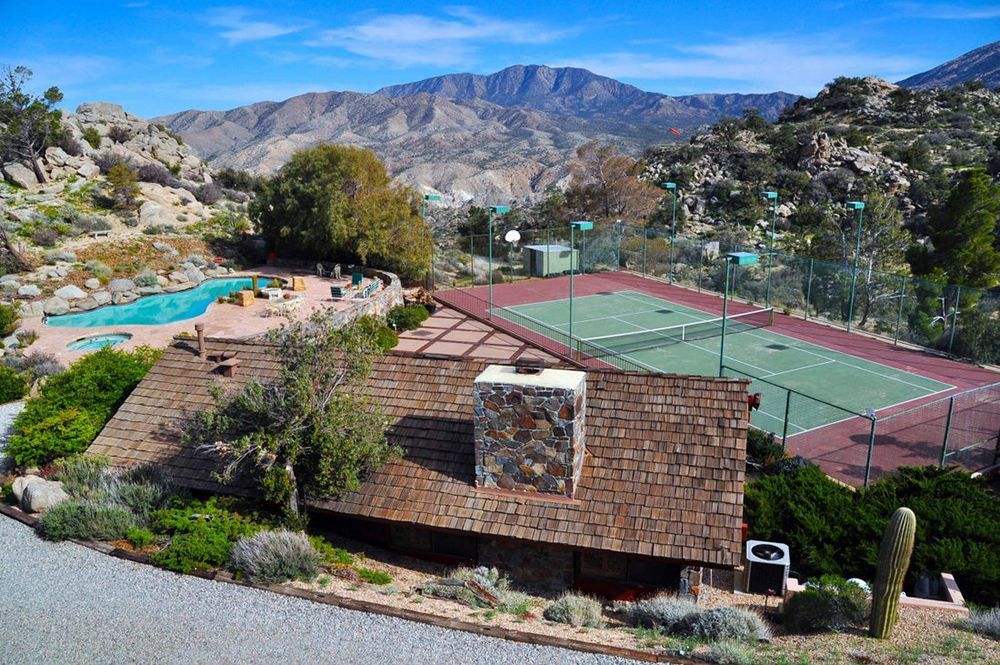 In 1967, Sinatra built a home on five acres 4,300 feet above Palm Springs and the Coachella Valley and named it Villa Maggio. A quiet, private retreat, here he created the best of both worlds, a home ideal for entertaining his Rat Pack buddies to soften the lows or keep it to himself when experiencing the highs.
Set in 10 acres of land and perched on a craggy hilltop, the house is built in rustic style with warm woods, local stone and has seven stone fireplaces in the main house, two kitchens, dining and living rooms, a den, five bedrooms and six bathrooms. It also comes with two guest houses, a pool house, two saunas, swimming pool, tennis court, private helipad and a secret doorway. It's currently on the market priced at $3.9million.
ELVIS PRESLEY'S BEVERLY HILLS HOME
In 1967, Elvis and Priscilla bought this house for $400,000. Back in the day, the gated French Regency house had the great bones that it has today, but 1960's Elvis style was a far cry from the slick, sophisticated home it is today. Along with the home of 5,400 square feet, the property has an attached guest house, large motor court and decadent pool terrace overlooking the city to ocean views. The four-bedroom, five-bath residence is sited on 1.18 acres on a street popularly known as "Billionaires Row," which is quite the celebrity magnet.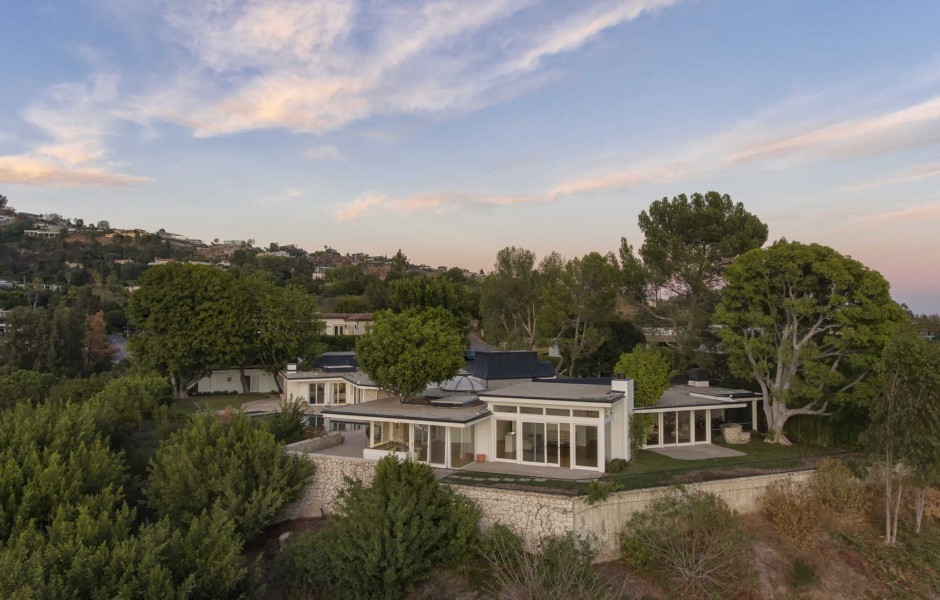 The newly renovated interior has the house oozing both glamour and warmth, while the asking price for the king of rock'n'roll's home is $30million.
KIRK DOUGLAS' PALM SPRINGS HOME
The long-time vacation home of Kirk and Anne Douglas is in the historic Old Las Palmas neighbourhood – where they escaped Hollywood for over 40 years until they sold it in 1999 – and was for sale in 2016.
The 4,000 square foot home, originally designed by Donald Wexler for the owner of the champion racehorse Seabiscuit, retains the purity of Wexler's original design with its flagstone-and-pecky cypress foyer, walls of floor-to-ceiling glass and beamed ceilings. The open floor plan includes formal dining and sitting areas with casual fireside seating; the original mirrored wet bar reminding of old Hollywood, updated baths and an updated kitchen with the expected granite and stainless steel.
With five bedrooms, eight baths and two master suites, the house also has terraces overlooking mature landscaped grounds while the next-door neighbour is Leonardo DiCaprio.
The former Douglas home sold for more than the asking price of $3.45million.
For more celebrity, famous and spectacular homes visit www.topten realestatedeals.com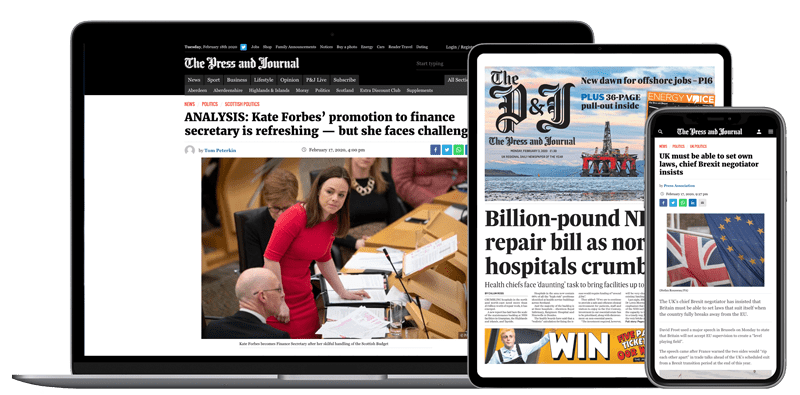 Help support quality local journalism … become a digital subscriber to The Press and Journal
For as little as £5.99 a month you can access all of our content, including Premium articles.
Subscribe