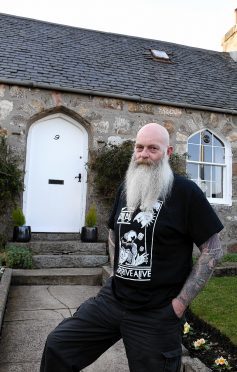 When Mike Bentley was a little boy, he dreamed of living in a cottage with roses round the door.
Admittedly he had to use his imagination when it came to Number Nine Loirston Road, but he has transformed the 18th century ramble into his dream home.
It's been almost 30 years since Mike first set eyes on the now picture-perfect cottage, and there are indeed roses round the door.
One of six historic coastguard cottages built in Cove in 1820, Number Nine is grade C listed but has been sympathetically renovated.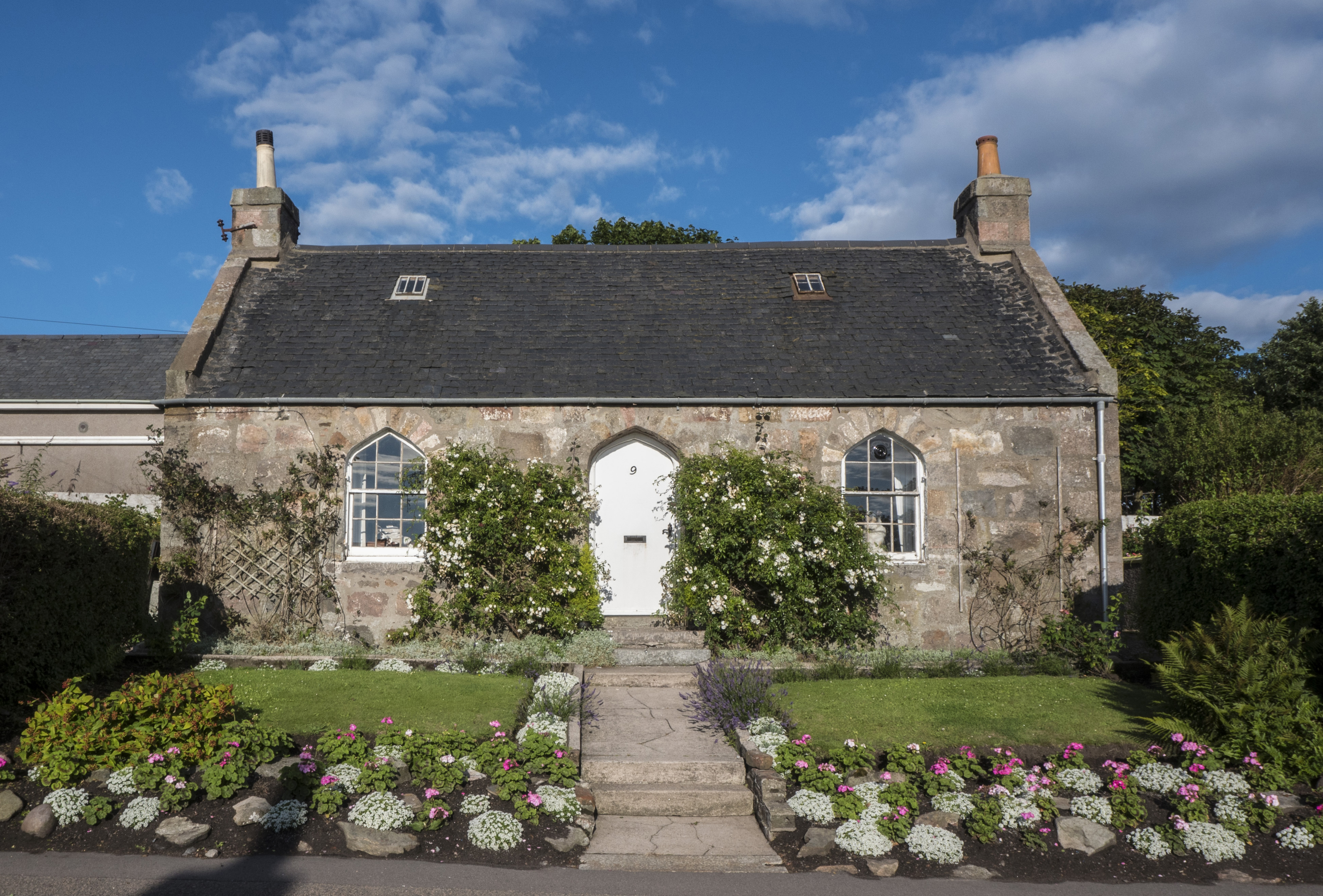 It's hard to believe it was once a rundown summer home with no inside toilet.
Mike, 59, believes he is young enough to enjoy another adventure and will be starting afresh with his dog, Holly, in Hull.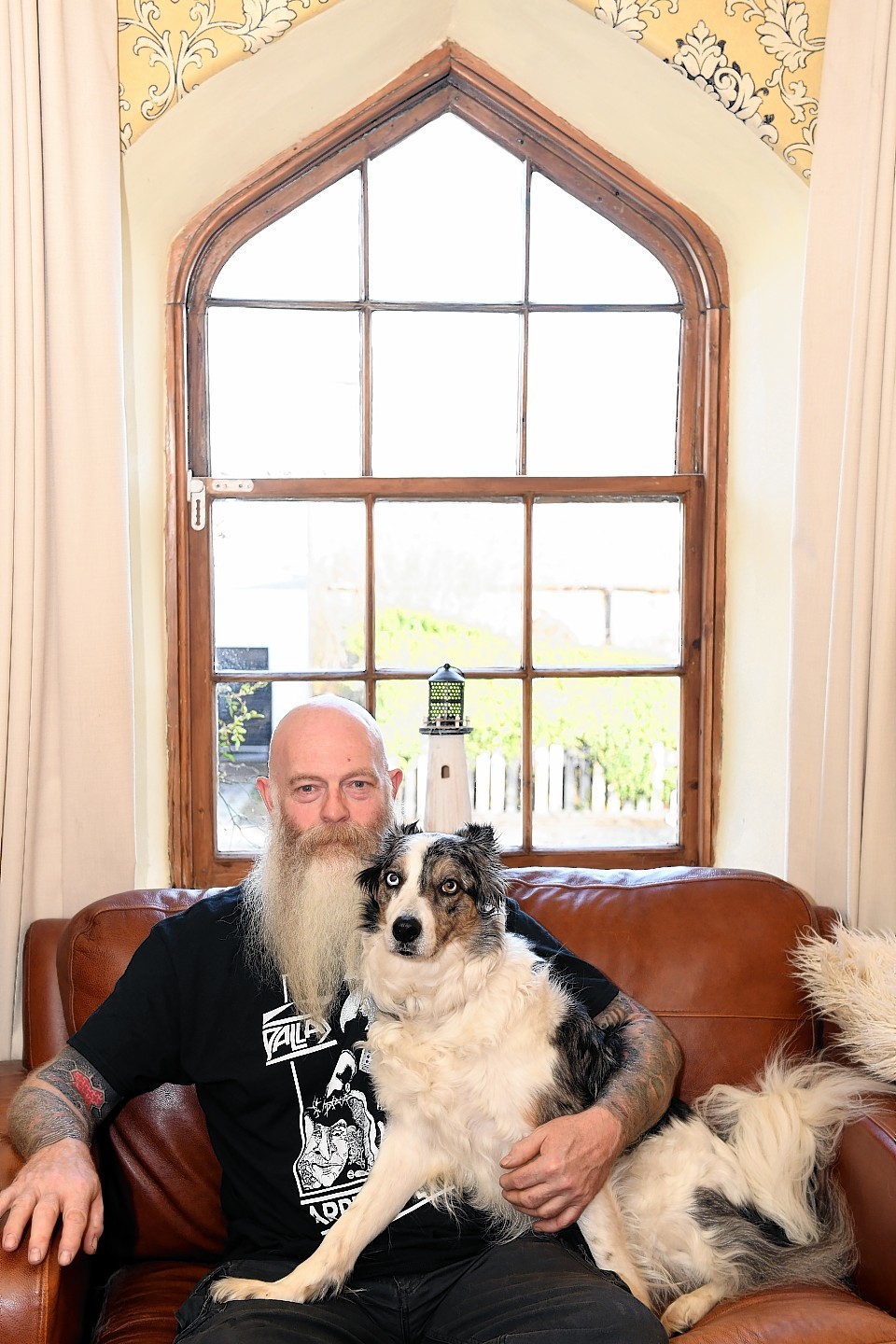 But in the meantime he is on the lookout for new owners who will love the old cottage just as much as he has.
"It will be a real wrench to leave this place but now is my chance to start again and have a new experience, I've lived out a childhood dream here," said Mike, who is self-employed.
"When I first saw the cottage I didn't even consider Cove, but there was just something about this place.
"It hadn't really been looked after since the forties and was unoccupied for two years.
"At the time I was renting and wanted somewhere to call my own, a place that would fit in with this image I had of a cottage with roses round the door.
"I knew straight away that this was the right house but I had to look past the neglect, I actually had to put a bathroom in before I could even get a mortgage."
Mike completed most of the work himself, from knocking down outbuildings to building an extension and the cottage now has four bedrooms.
There is a spacious lounge on the ground floor with the original coal fire, and beautiful oak flooring.
Mike spends most of his time in this room whilst Holly takes up position at the window.
"It's a very cosy room and I created window alcoves to match the windows on the outside of the house," said Mike.
The Gothic arch frames are certainly eye catching and even led one confused tourist to mistake the cottage for a church.
The open plan kitchen diner is perfect for entertaining, with extensive work unit space and modern appliances.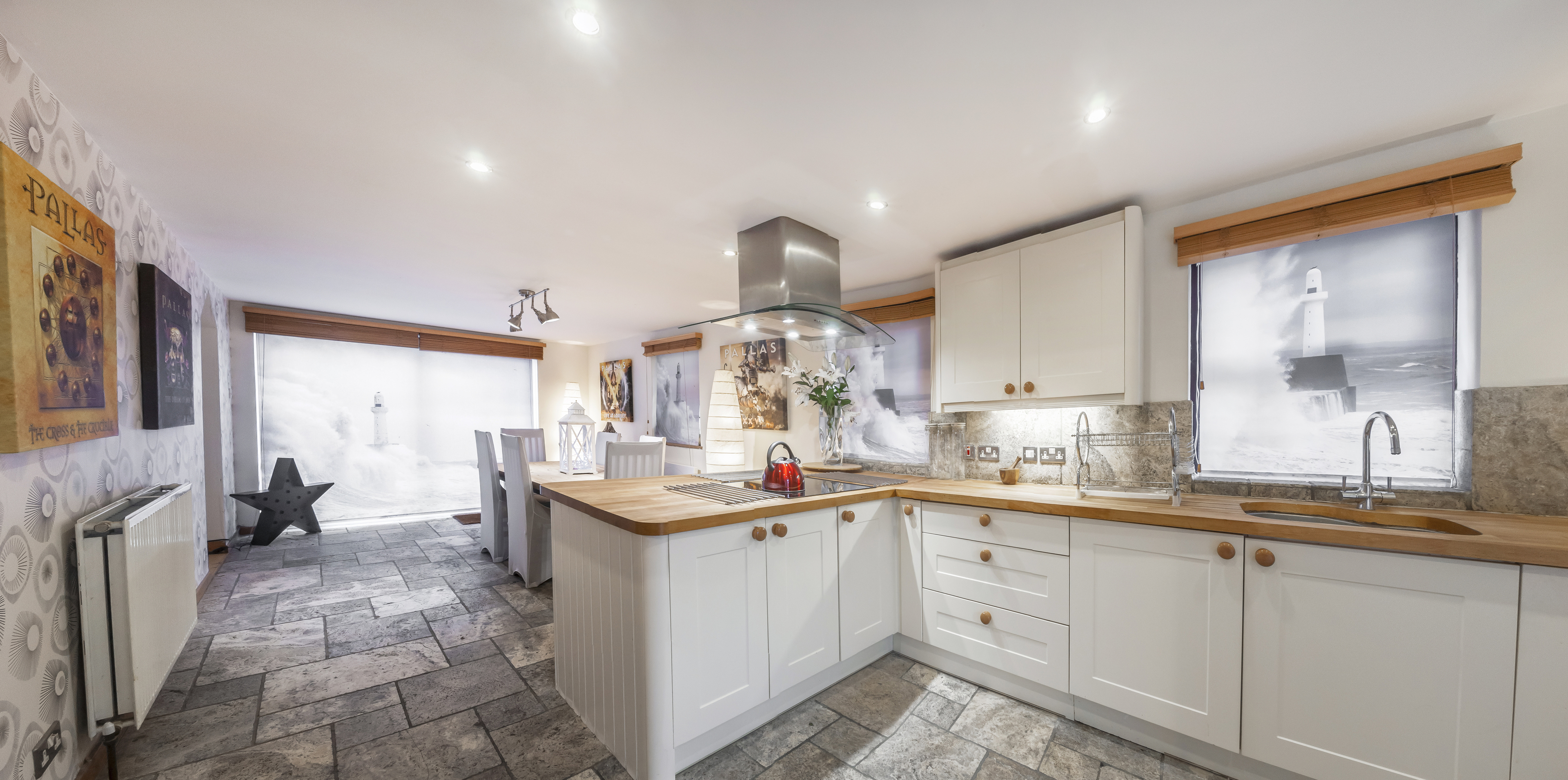 There is also stylish Grey Travertine stone flooring which continues through to the hallway, where a double bedroom can be found. This room would make the perfect guest room.
Perhaps the most enchanting element of Number Nine, however, is its history.
"From what I've been told this cottage was used by a coastguard, there were a team of them and they were actually anti-smuggling coast guards," he said.
"You could only live in the cottage for two years though in case smugglers tried to corrupt you.
"I love that there's such an unusual history and I want the story to be passed on to the new owner."
Upstairs there are three bedrooms full of character with sloping ceilings and Velux windows.
The main bathroom has been fitted to a high standard and has a separate shower, an impressive transformation considering there used to be only old cold tap in the house.
Outside there are charming gardens to both the front and the side of the cottage, with roses in plentiful supply.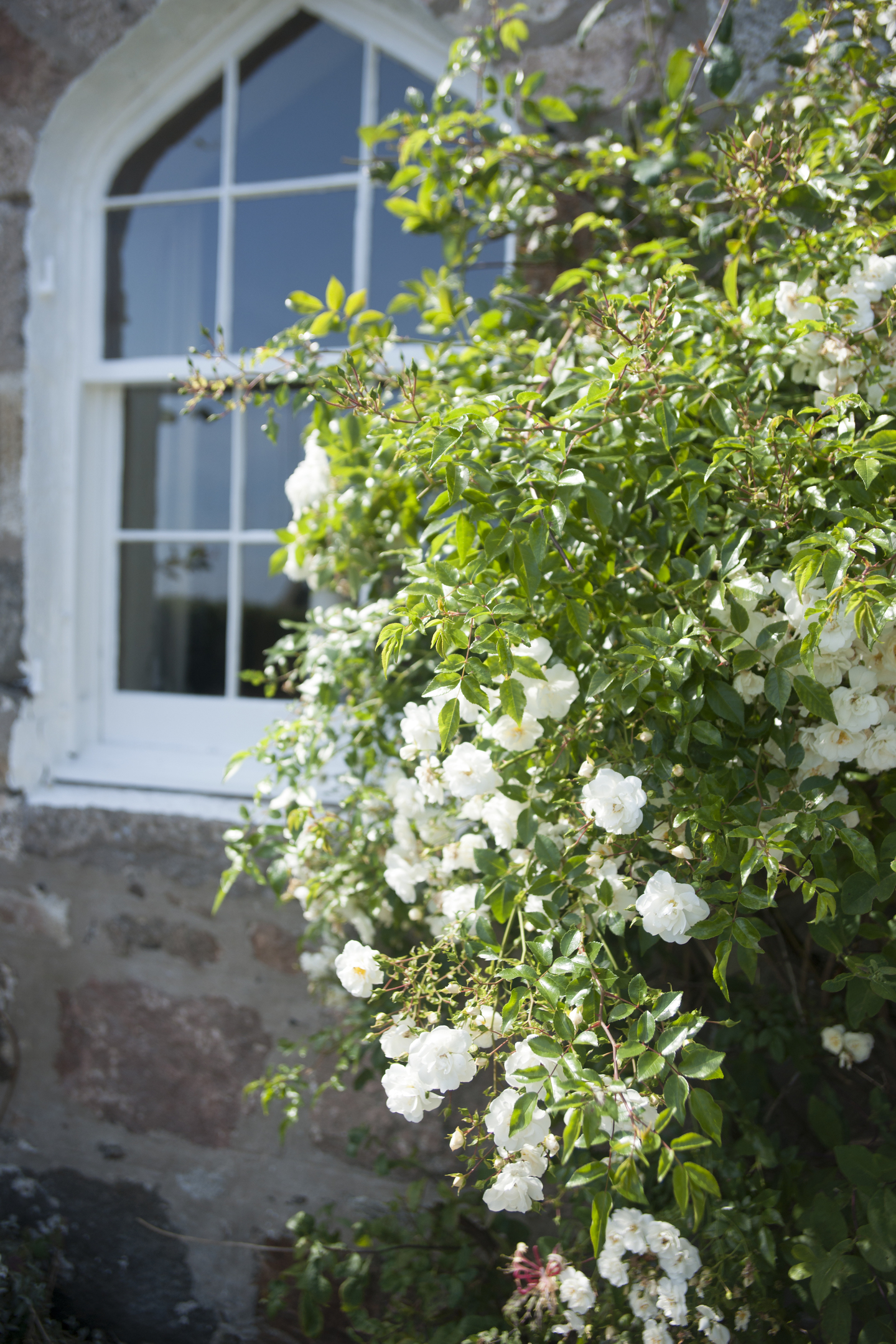 There's also a large garage and driveway.
"I've loved my time here, Number Nine was the most untouched of all the cottages and I like to think I've played my part in keeping the history alive," said Mike.
"I'll miss walking along the cliffs with Holly, I seem to keep finding fresh elements that I'll be sad to leave behind.

"I've put a lot of myself into the cottage and now it's time to let new owners leave their mark on it.
"It's been given a lot of love and all I can hope for is that it continues to receive it."
Offers should be made over £270,000.
Contact Blackadders on 01224 452750.