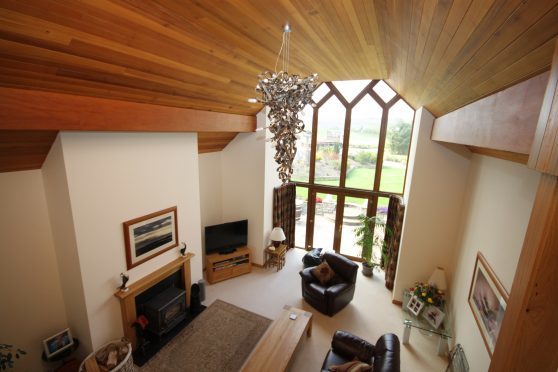 Hanging a towering Christmas tree from the ceiling might not be to everybody's taste, but you can't blame the King family for wanting to make use of their floor to ceiling windows with a festive display.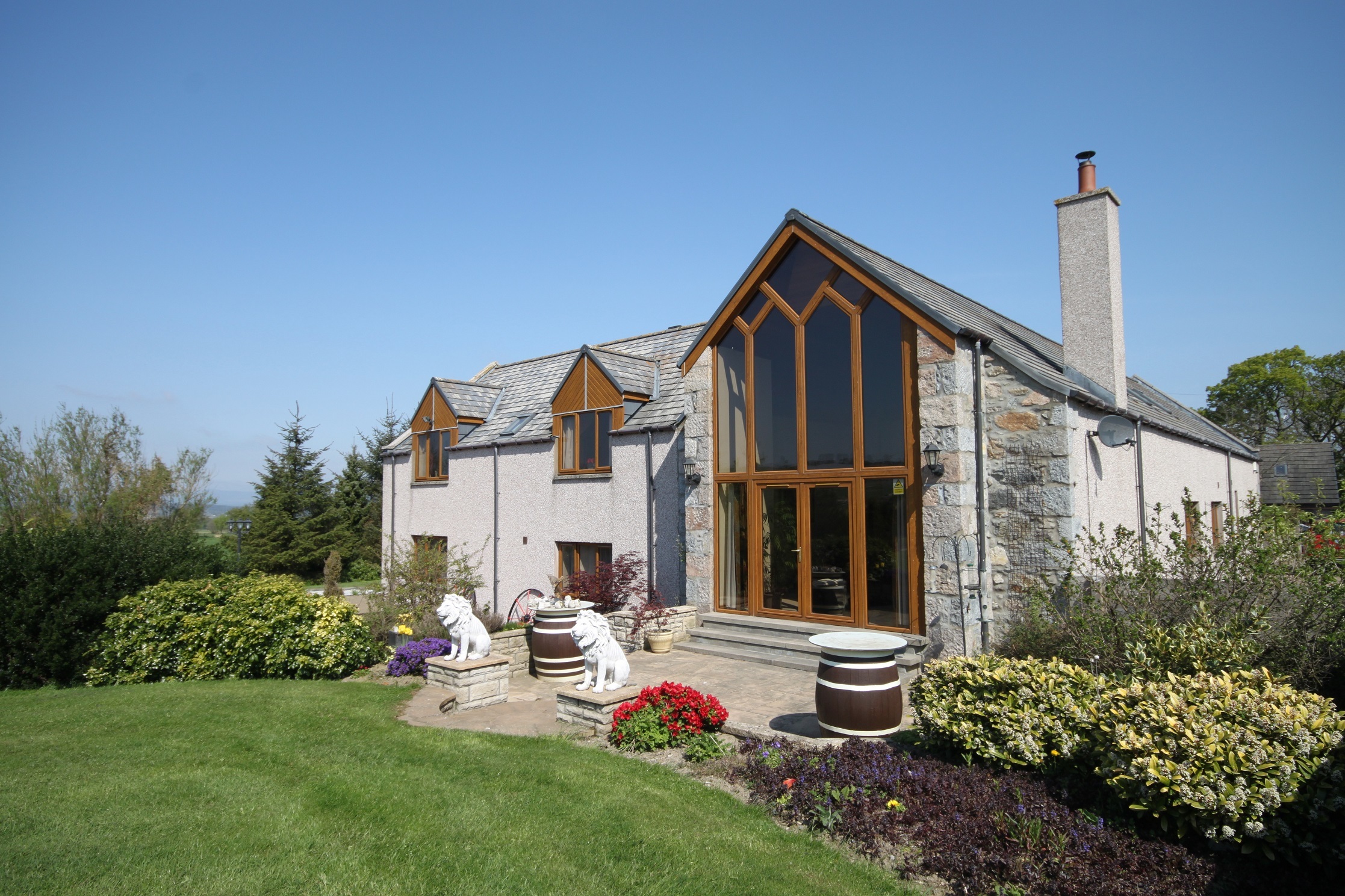 Indeed, the stunning glasswork is perhaps the most eye-catching feature of Karollie in Blackchambers near Westhill, although the five-bedroom family home is impressive in its own right.
It marks the end of a very happy chapter for Fiona and Graham King, who converted the building from a former showroom themselves.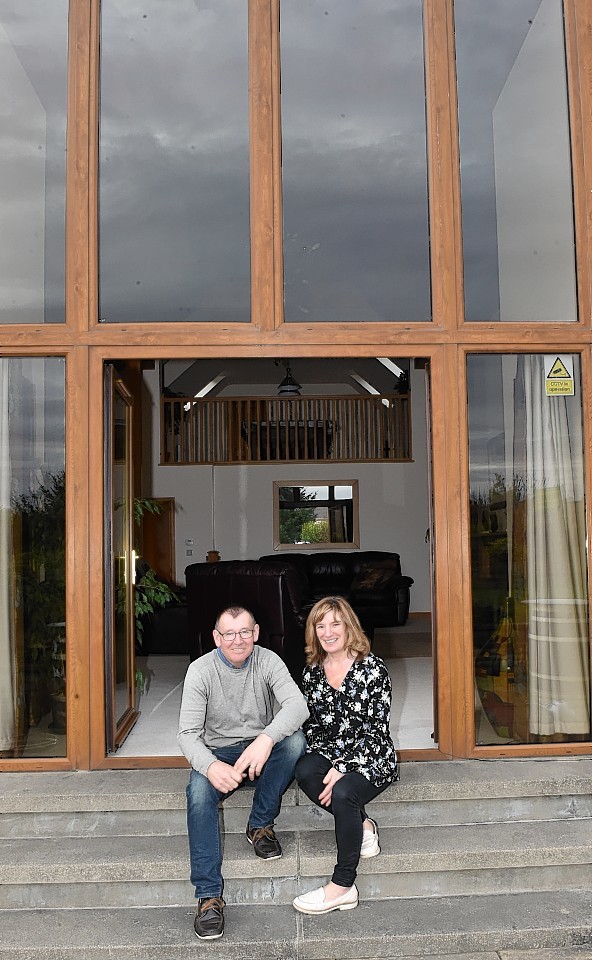 An architect drew up the original plans, but it was Graham who envisaged the window.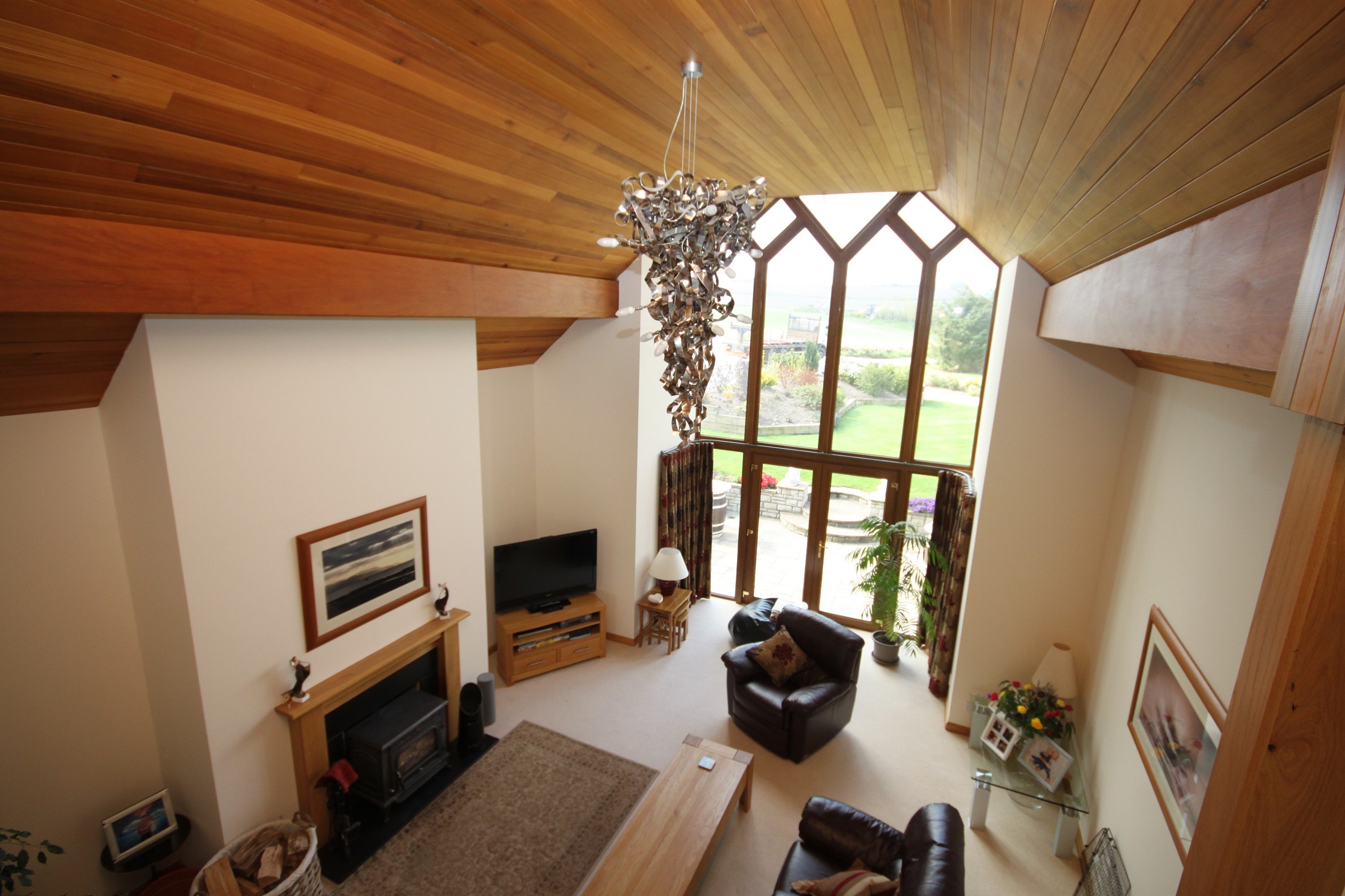 A joiner by trade, he worked on converting the house for two years before the family finally moved in 11 years ago.
"I always remember we went to get a Chinese and we were sitting on the floor eating it because we didn't have a proper table and chairs," said Fiona, who is a kitchen and bathroom designer for the family business.
"We used to live in the house next door until we decided to convert our showroom; it was a pretty big project but we have a tendency to get involved in stuff like this.
"We've always adapted the house to our needs; we started off with our two daughters and now we have the grandchildren round to play.
"I think when it comes to leaving, it will actually be pretty difficult."
The kitchen is accessed via a small flight of stairs and through a circular archway which Graham designed.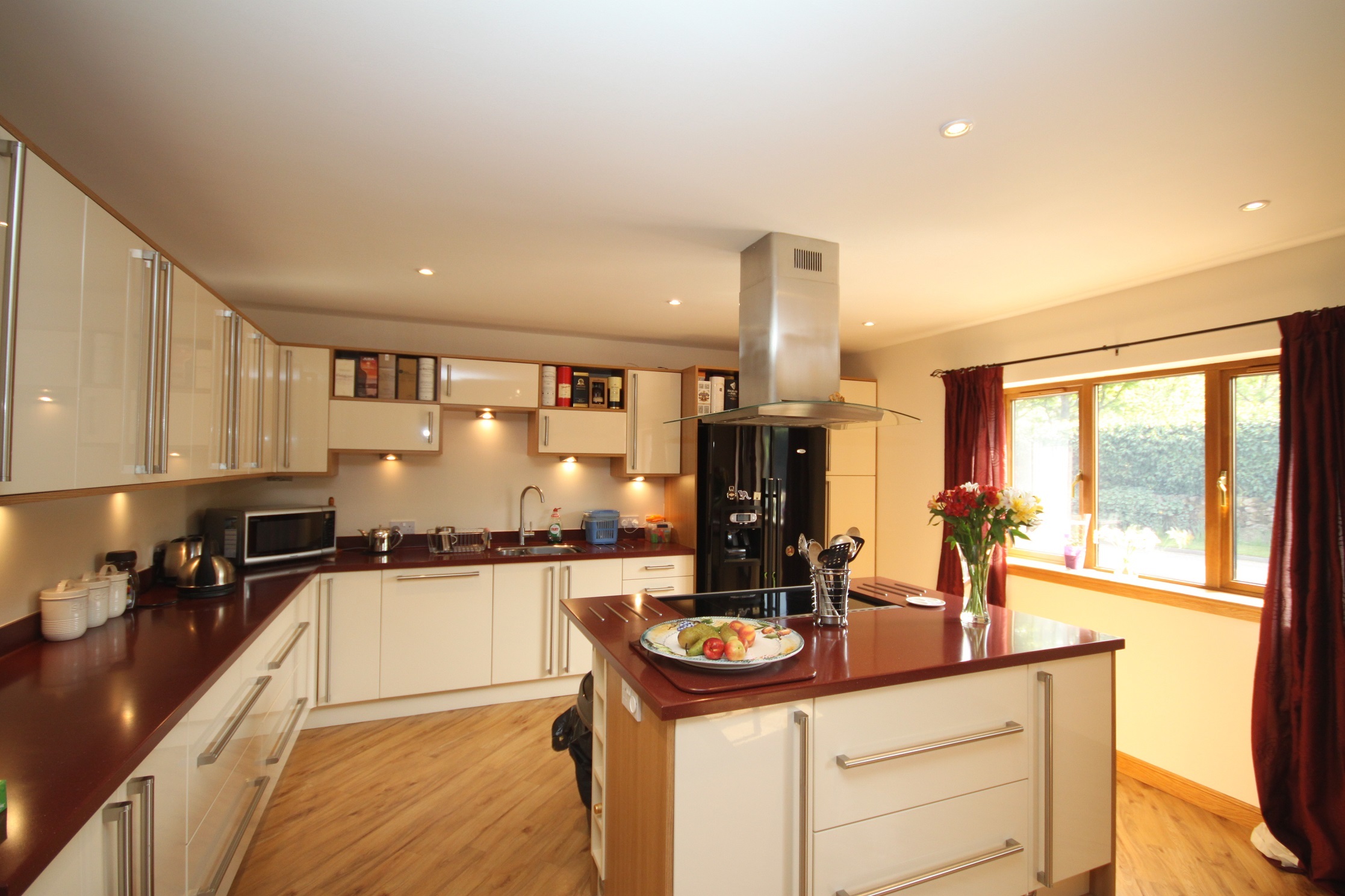 It has become the most popular room in the house, quite by accident, and it's not hard to see why.
Well equipped with ample room for dining furniture, this is the perfect entertaining space.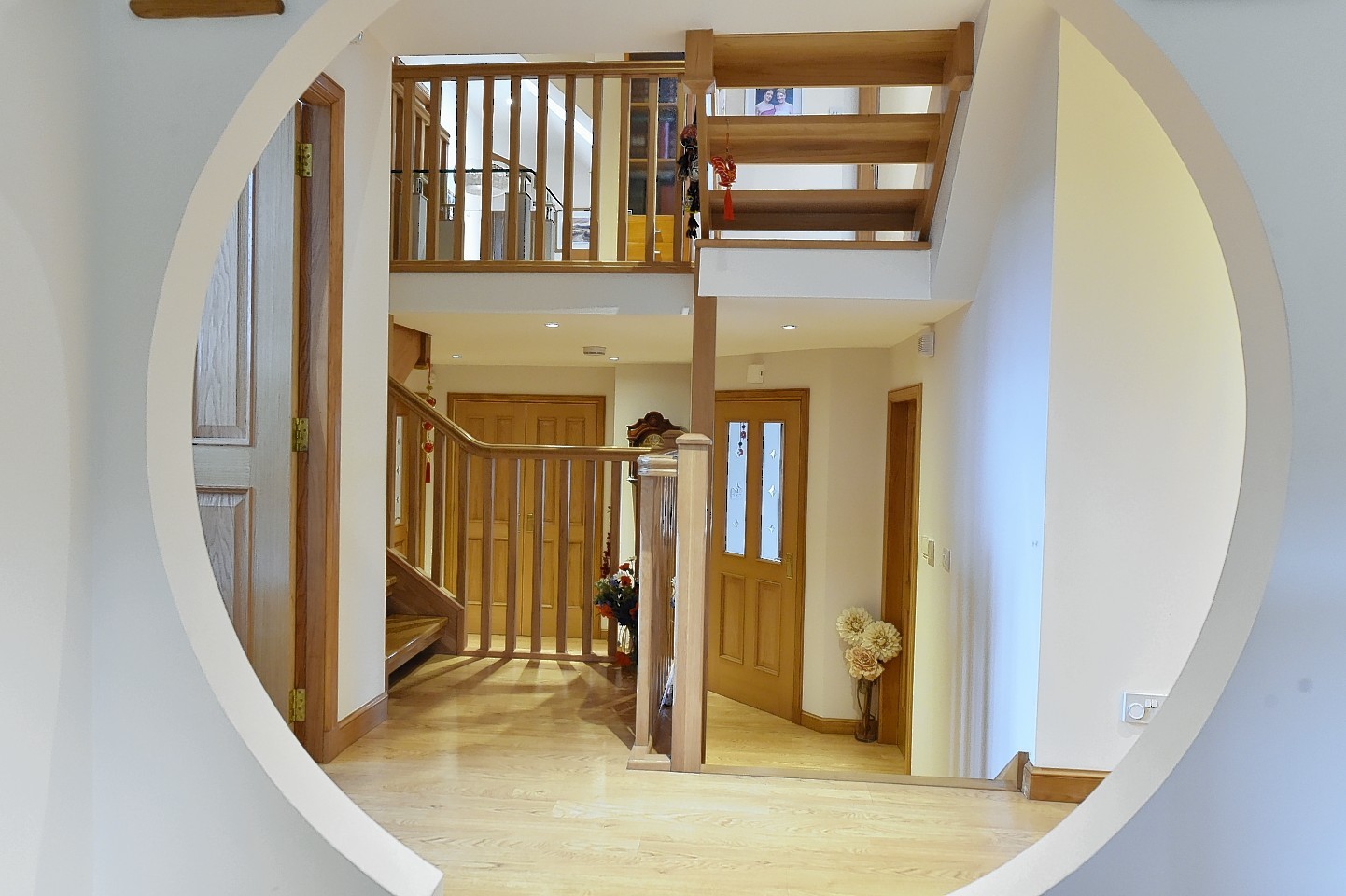 There is a Belling range cooker which slots into the kitchen island alongside an American fridge freezer and a range of cream units.
"We always say to guests that we should head through to the lounge after dinner, yet we're all still sat in here at midnight," said Fiona.
"It's a brilliant space and we've had plenty of happy evenings in here with friends."
The stunning lounge is the perfect spot for keeping an eye on the wildlife in the garden with floor to ceiling glass.
"It was me who wanted the window, there's always so much light in this room and it's just a beautiful feature to have," said Graham.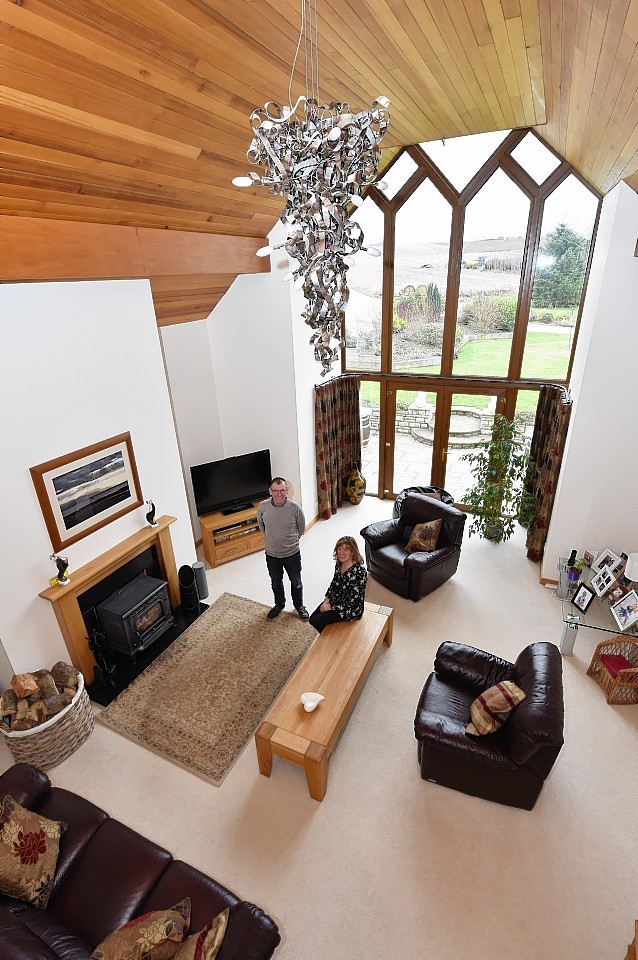 The lounge is also galleried and there is a wood-burner stove – ideal for the winter.
The master bedroom is also flooded with light thanks to a large triple window.
There is plenty of storage space and tasteful neutral decor.
The en-suite has a stylish shower pod with massage effect jets.
There is a further bedroom on this level alongside a cloak room and utility room.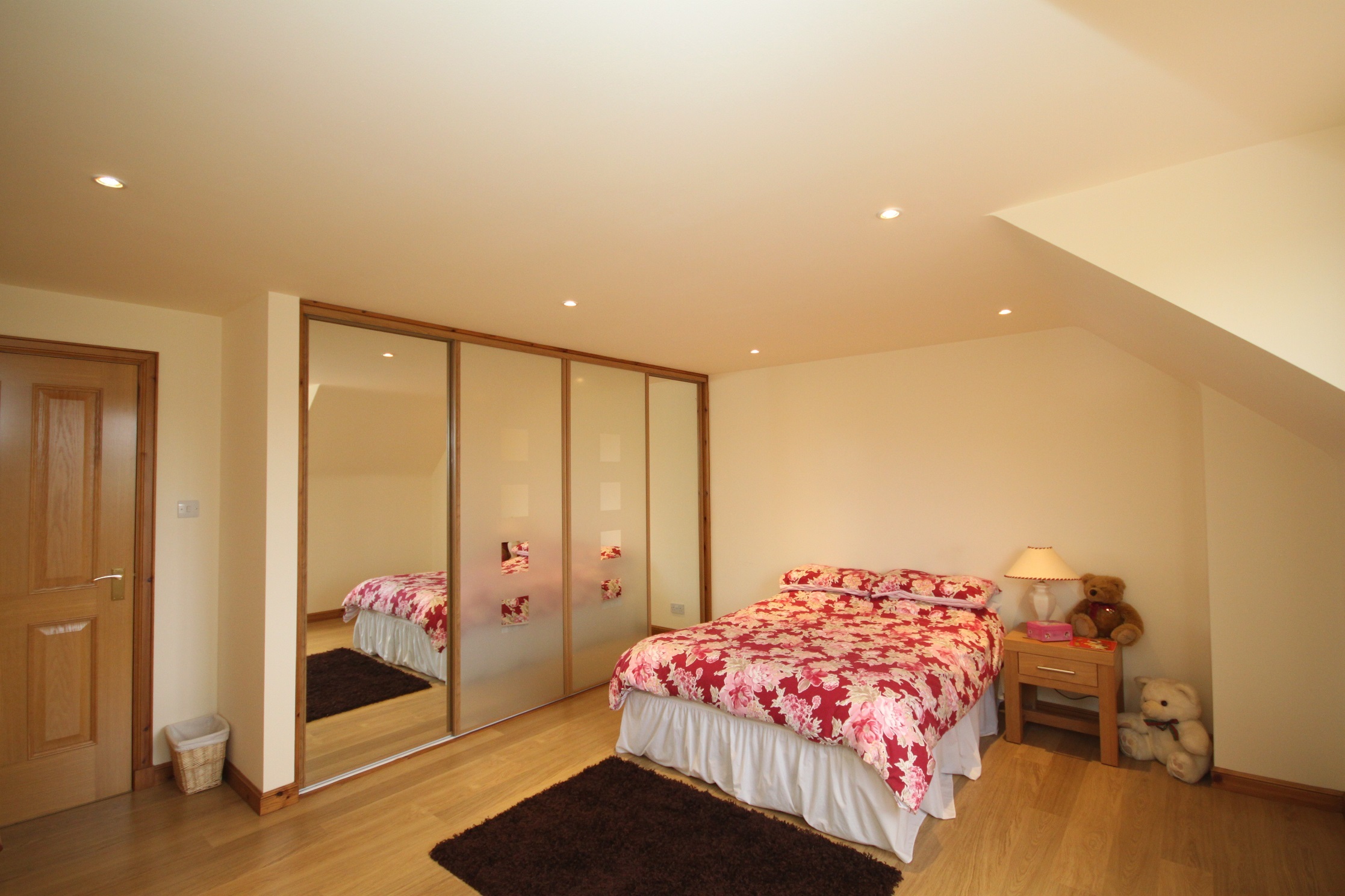 Oak open-tread stairs lead to the family bathroom which has a separate shower and Jacuzzi-style bath.
There are two double bedrooms and further stairs to the games room.
Whether you fancy a game of pool or want to create the ideal space for the kids, the games room overlooks the lounge and makes for an impressive chill-out zone.
There is a further bedroom and separate dressing room area, although there is plenty of scope available for these rooms.
Graham and Fiona have turned the dressing room into a further play area for their two grandchildren, and this space would make a great study.
"When we started work on this place we didn't really think ahead, we never imagined we'd really be leaving," said Fiona.
"There's just the two of us now and it really needs a family to fill the space completely.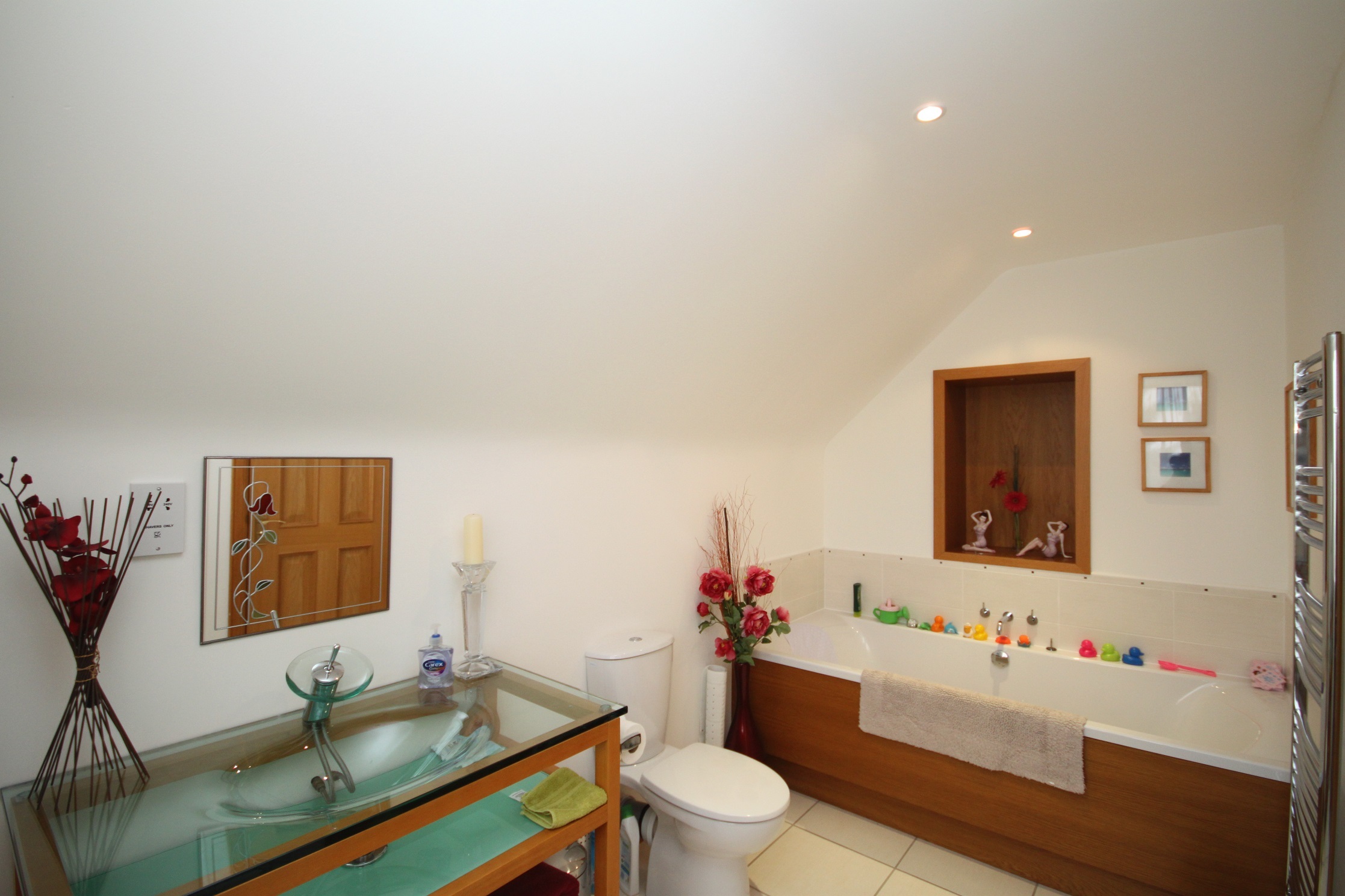 "When grandchildren came along, the house altered slightly, we built this for us and have adapted it ever since."
The well-kept gardens offer plenty of alfresco dining opportunities.
There is a decking area alongside a large patio which is the perfect sun trap.
Thanks to a simple bird feeder, the garden has become a haven for wildlife.
"We get ducks, water hens and pheasants," said Fiona.
"We're very tucked away here and have enjoyed some fabulous summer evenings in the garden.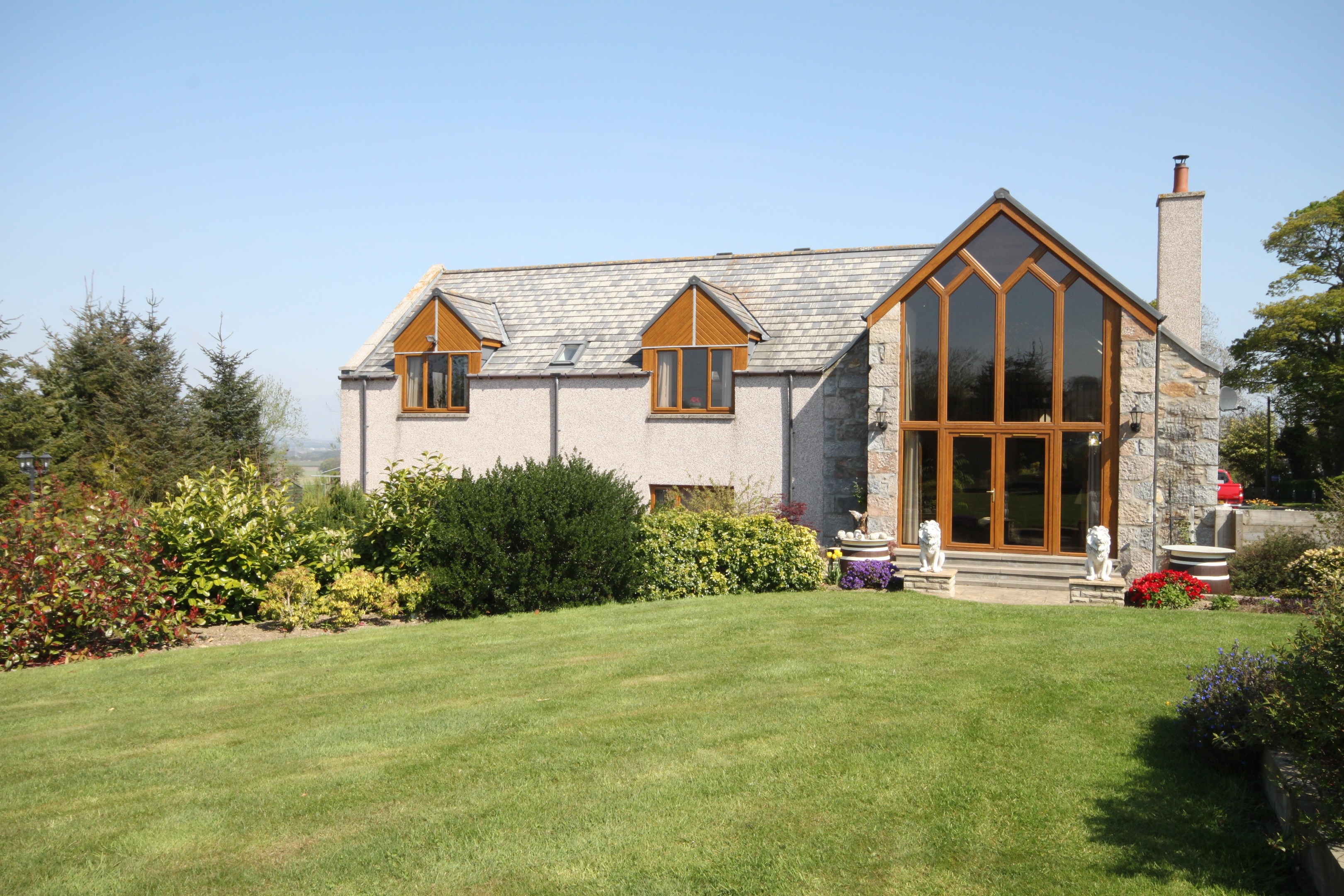 "We aren't overlooked but there's still a lovely community.
"Our neighbours are quiet but are there for us when we need them.
"When we do sell, I know there's going to be a lump in my throat.
"We're very excited for our latest project, we're downsizing and building a three-bedroom house.
"We've loved our time here though, it was a big project but we never doubted just how brilliant it would be."
Offers should be made in the region of more than £599,000.
To arrange a viewing, call Fiona on 07740 683275.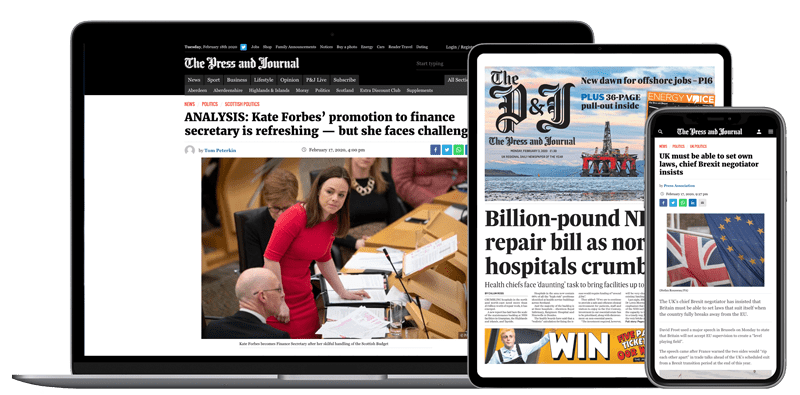 Help support quality local journalism … become a digital subscriber to The Press and Journal
For as little as £5.99 a month you can access all of our content, including Premium articles.
Subscribe