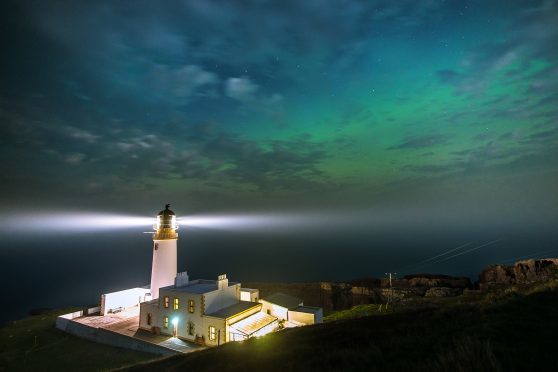 Earlier this year, Strutt and Parker conducted a survey which reinforced the message that living by water remains a top aspiration for British homebuyers.
Lots of us want to live near water at some time in the future, whether that's in a home close to a river, loch, canal or the coast, with the top reasons given including achieving a sense of relaxation, views, better air quality, mental well-being, wildlife watching and water sports.
Tracy and Roger McLachlan, owners of a spectacular piece of west coast property, Rua Reidh Lighthouse at Melvaig near Gairloch, will therefore be envied by many, as their home, the Keepers Accommodation, sits in a truly magical location.
Set amid the wild seascape of the North West Highlands, it stands at the entrance to Loch Ewe and is on the edge of a beautiful stretch of coastline with views to the Isle of Skye, Harris and Lewis.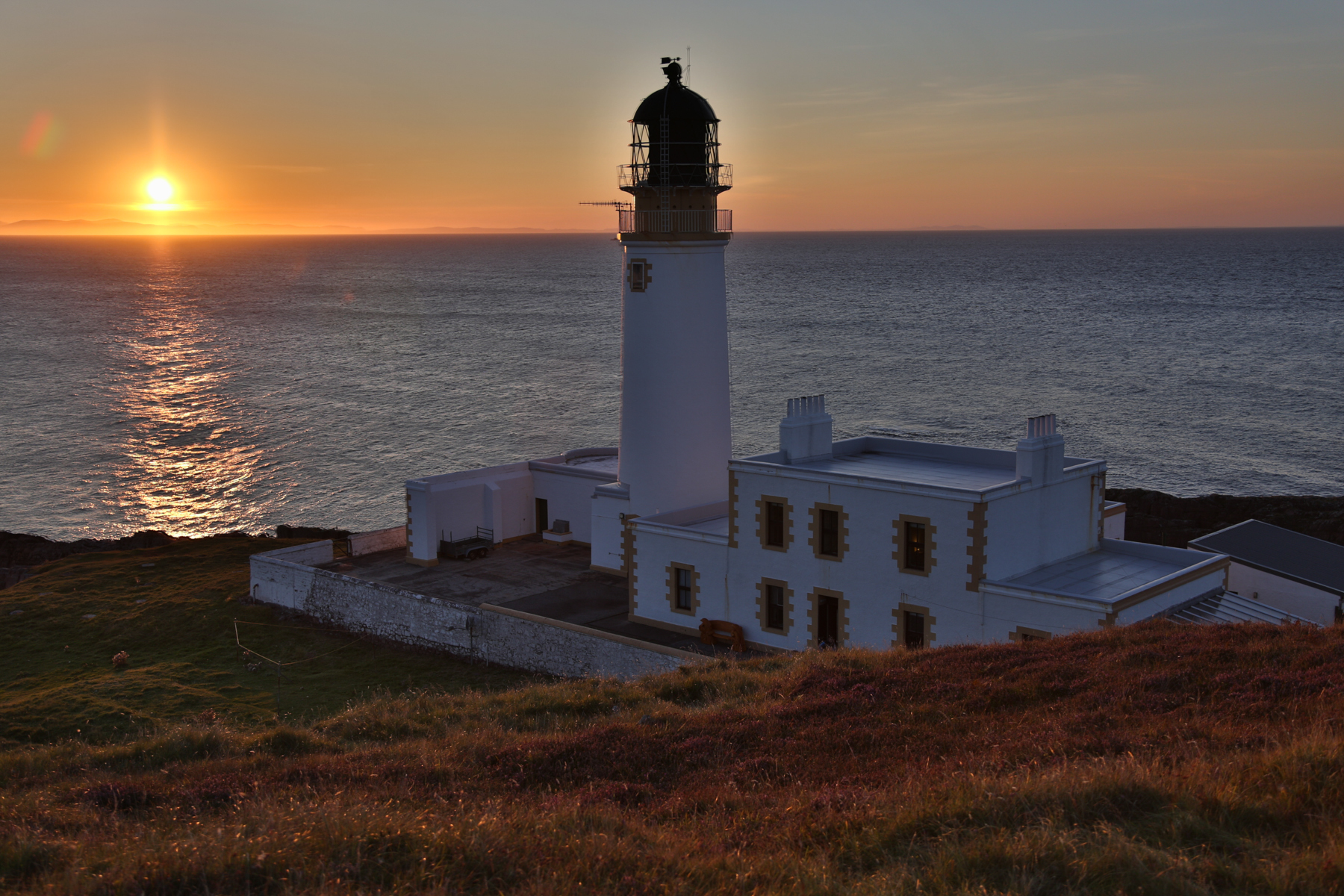 It sits in a very private location which is only reached via boat or a three mile single track driveway which is currently maintained by the Northern Lighthouse Board.
The B-listed property has an interesting history.
Building work started in 1910 and two years later the lighthouse, standing 25 metres high and build by David Stevenson, a cousin of Robert Louis Stevenson and one of the famous family of Lighthouse engineers, was ready to save lives.
The original light beaming out to sea was a paraffin vapour burner which displayed six white flashes every 30 seconds. The huge optic which was one of the largest ever produced, rotated by clockwork around the light source, while the fog horn was operated by compressed air provided by large diesel engines which powered the compressors.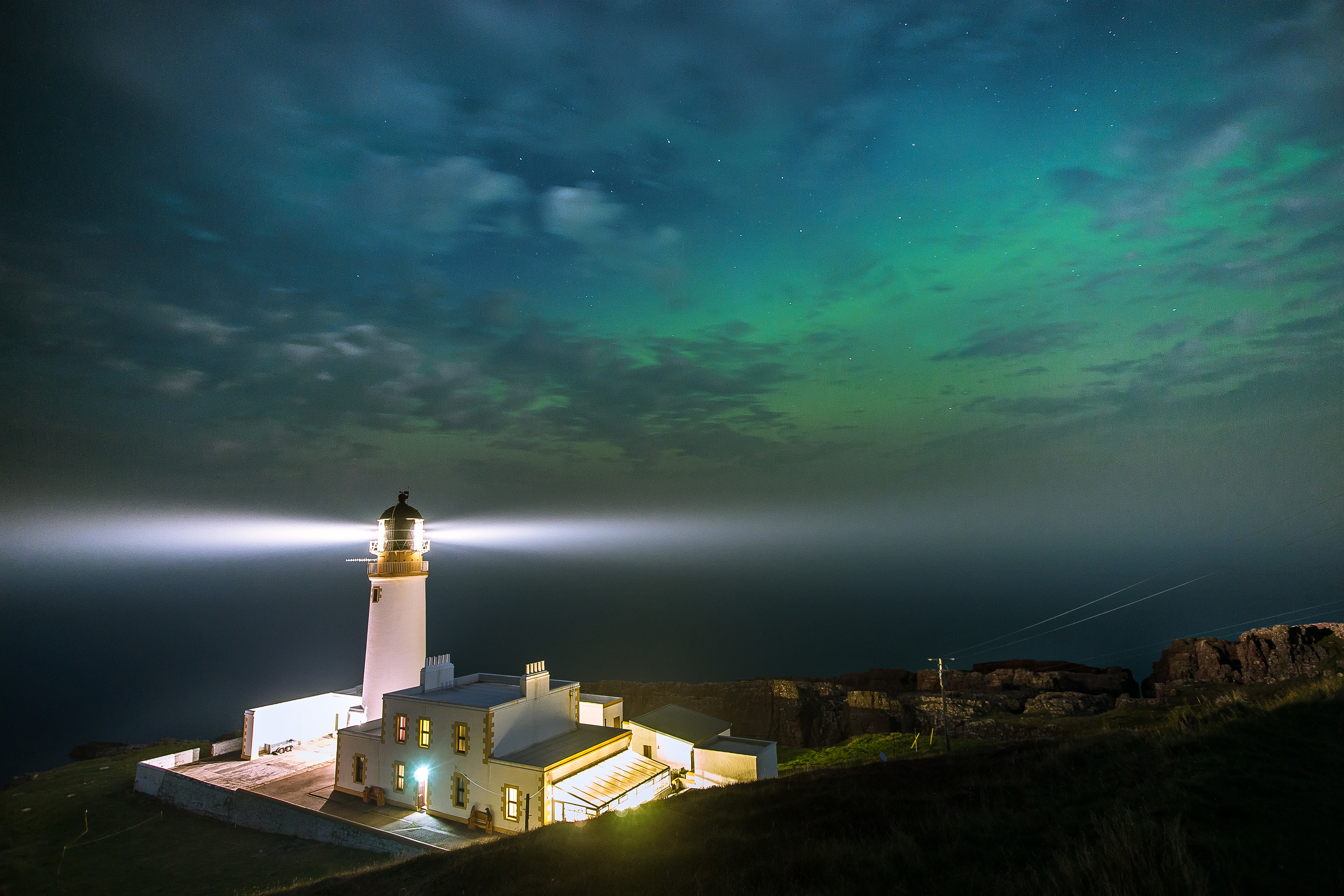 "Originally the building next to the lighthouse was home to three self-contained flats which were lived in by the three lighthouse keepers and their families," said Tracy.
The house was modernised in 1962, the same year the access road was built, and had electricity, indoor toilets, bathrooms and a hot water supply installed. Heating was still from coal fires alone until 1989. Since moving in five years ago, Tracy and Roger have replaced all the heating pipes, just one of several jobs they tackled.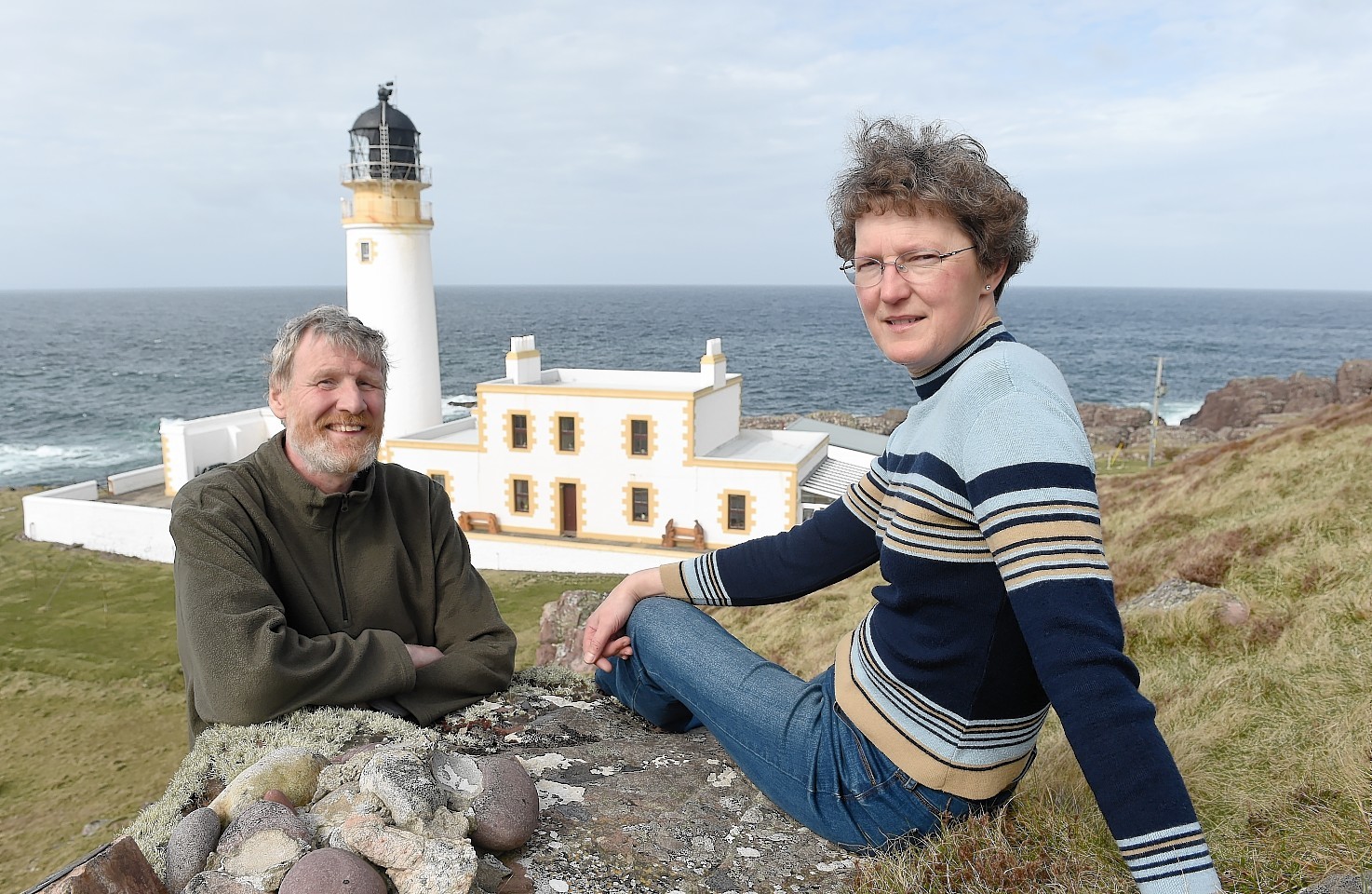 "The building needed quite a lot of looking after so had a lot of work done on the outside including renewing the fibreglass roof, which means it's now good for at least the next 20 years while the entire building, outbuildings and outside walls have been repaired and repainted with Lighthouse Board approved Plycoat paint in white and yellow which were the original colours of the lighthouse.
"It was horrendously expensive but is amazing stuff and good for another 20 years."
Tracy is originally from Dorset while Roger is from a small village in Essex, although his family is Scottish. They met when they both worked for the Atomic Energy Authority, and regularly took holidays in Scotland before taking the plunge and moving north to Poolewe some 15 years ago.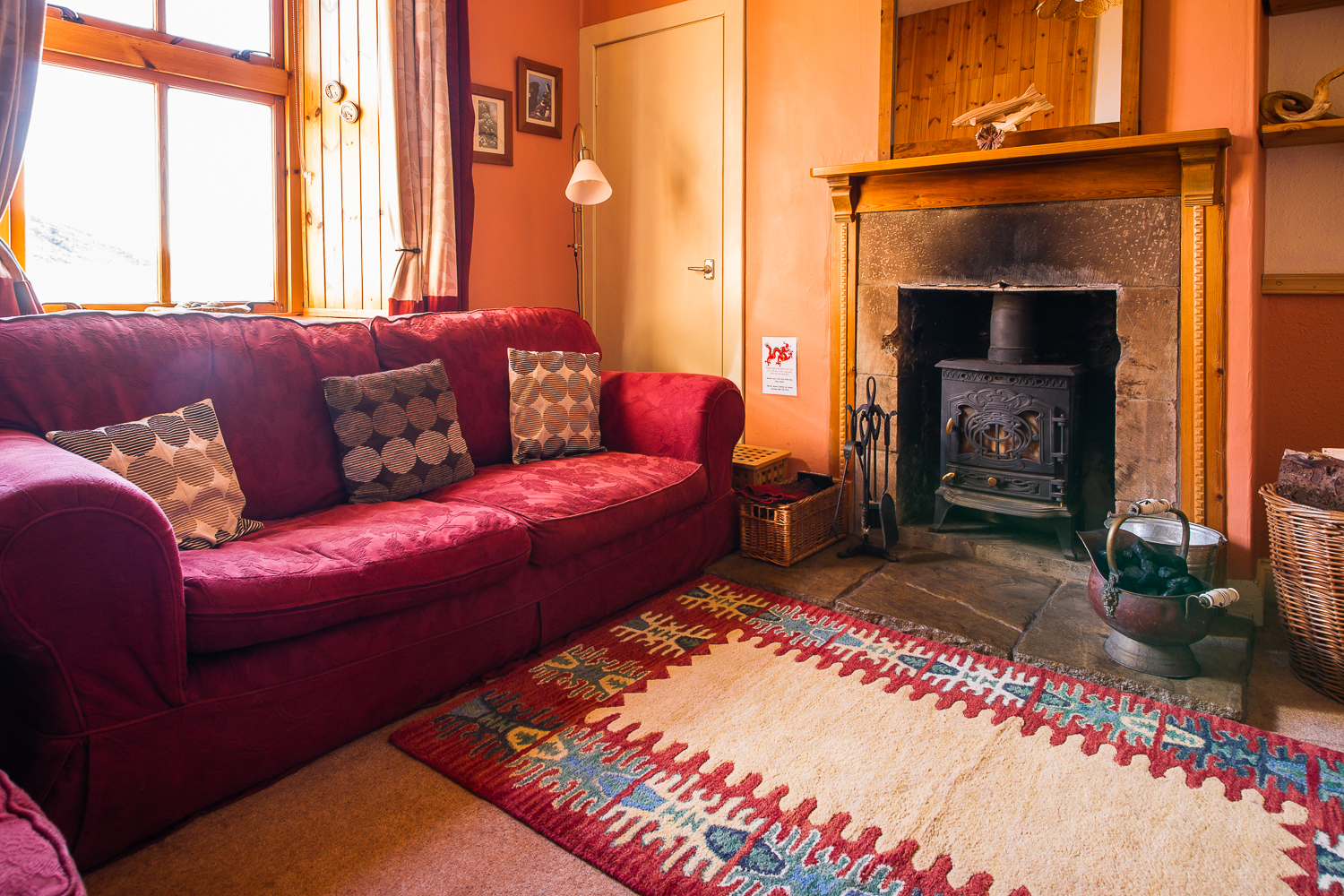 "It was a huge adventure and a big risk buying the place, but it turned out to more successful than we thought it would be."
At present they offer both self-catering and guest house accommodation from the property which is split into a spacious self-catering letting flat (the First Officer's Accommodation) with a lounge/sitting room, dining kitchen, master bedroom with en-suite, two further bedrooms and a shower room.
A connecting doorway leads to the main living accommodation (Keepers House) which a sitting room, kitchen, laundry and utility room, WC/cloakroom, an office, large conservatory, ground-floor bedroom with en-suite, while upstairs there are four further large bedrooms, two of which are en-suite, and a family bathroom.
There is also a separate block offering staff accommodation with a bedroom, dressing room, shower room/WC and wildlife viewing hide. "This is one of my favourite rooms as it is right next to the outside wall and on the other side of it there's a beach. When the sea is calm you get that lovely sound of the tide swishing pebbles around," said Tracy.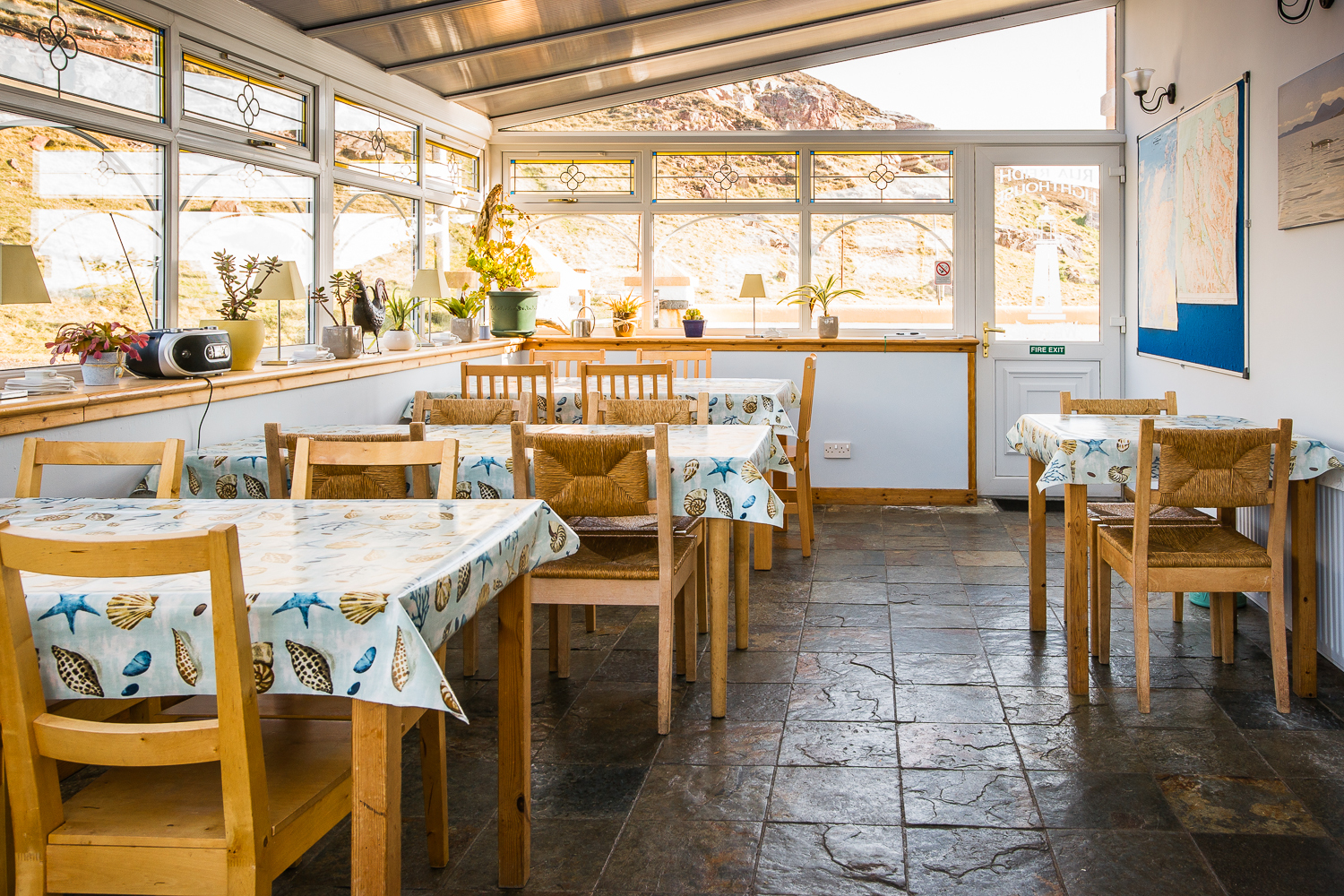 The area is regarded as being one of the last great wilderness areas of Europe and she says being close to nature is one of the great things about living here.
"We regularly see whales, otters and loads of birds while the views are fantastic. Stand outside on a clear winter's night and you can see millions of stars or if you're lucky, the Northern Lights, then as always there's the big bright light from the lighthouse beaming out into the night skies."
The Tower is owned and maintained by the Northern Lighthouse Board and is not included in the sale, however the owners have the use of the area surrounding the tower as well as the right to use the road to the pier to the north-east of the property.
"We love the remoteness, the peace and the quiet. It is three miles to our nearest neighbour and living here has been an experience I wouldn't swap for all the world," said Tracy.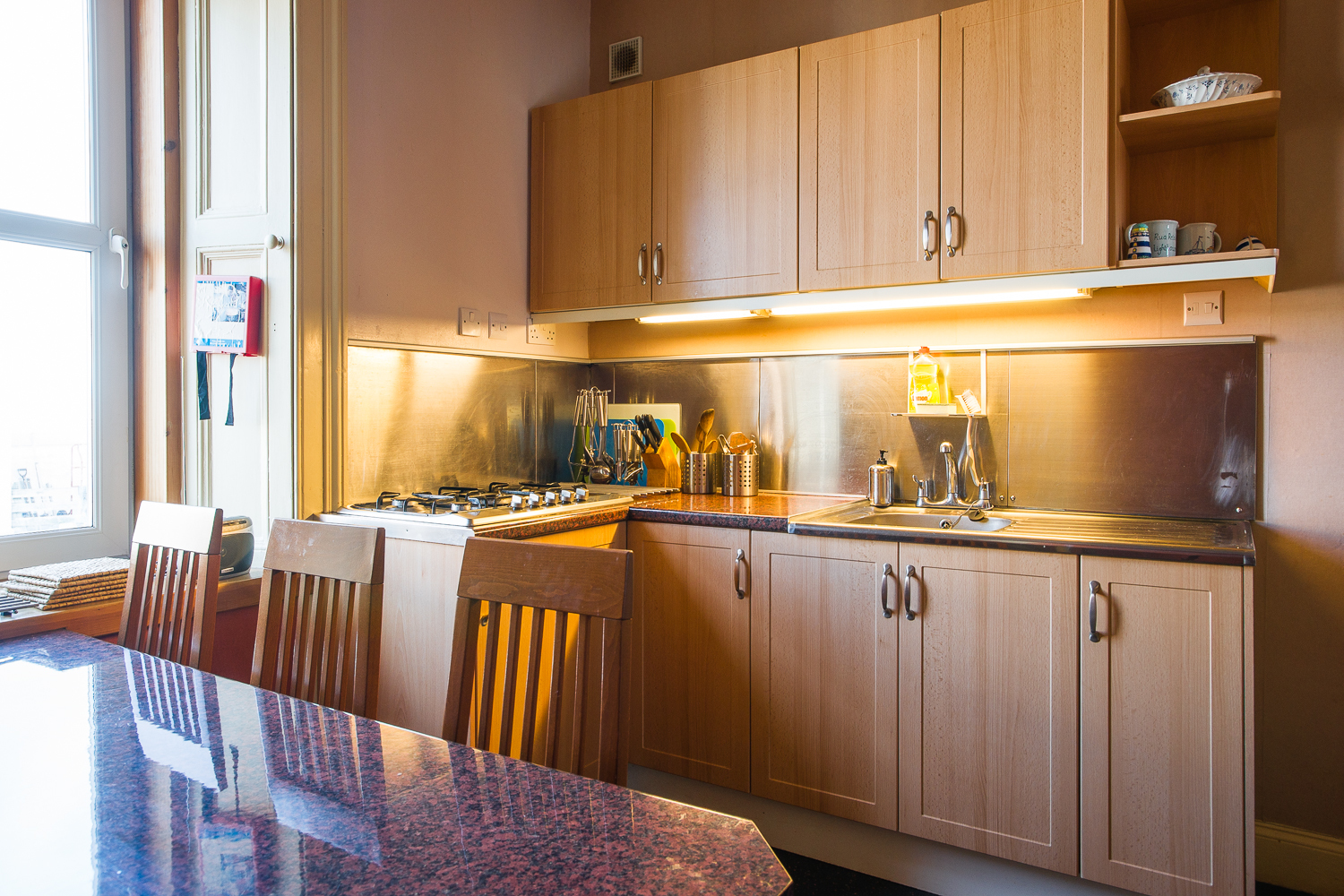 They are selling due to a number of reasons. "My husband is nearly 60 and I'm five years younger and our parents are all in their mid-80s, but because the business is so successful it can be difficult for us to get away and spend time with them. I also have arthritis and we need to be sensible and think about living in a bungalow, but that will be hard after living in a lighthouse!
"We have had five amazing years here and will take away some fantastic memories with us.
Rua Reidh Lighthouse, Keepers Accommodation is on the market at offers over £450,000.
Contact Strutt & Parker on 01463 719171.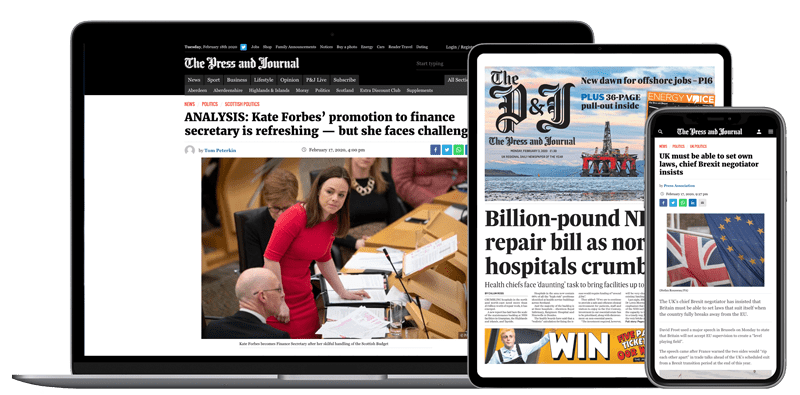 Help support quality local journalism … become a digital subscriber to The Press and Journal
For as little as £5.99 a month you can access all of our content, including Premium articles.
Subscribe