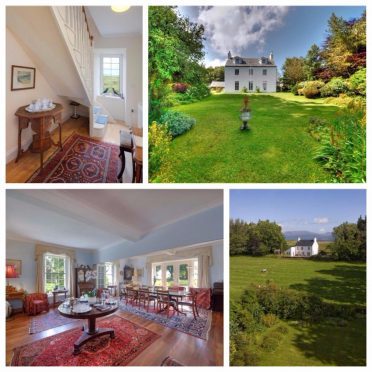 A baron who is the only person to share a passport title with the Queen has put his ancient family home up for sale.
Stunning Bachuil House, belonging to the Baron of Bachuil – one of the oldest titles in the UK – has been put on the market for more than £875,000.
The six-bedroom property on the Isle of Lismore also comes with a separate C-listed three bedroom home, Hawthorn Cottage.
Built in 1864, the B-listed home is set within land that has been owned by the family since the sixth century.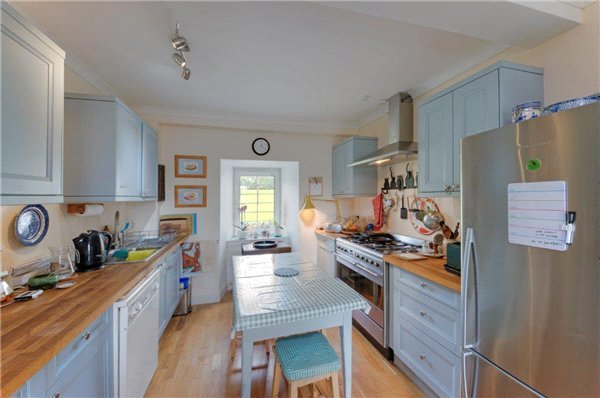 The small island has been home to the family of the Baron, Niall Livingstone, for the past 1500 years.
Niall of Bachuil is also the chief of Argyll's oldest clan, Livingstone/Mclea.
It is believed the Baron of Bachuil is oldest aristocratic title and church office – older than the Archbishop of Canterbury, dating back to a Celtic saint who founded a monastery on the Isle of Lismore.
The title is so ancient that only the Queen would share same passport inscription – granted "by the Grace of God".
However as the Queen doesn't have a passport, The Baron of Bachuil is the only person in the country to possess the inscription.
Speaking today about his decision to leave the "lovely big house", Niall said: "It's been a very, very difficult decision.
"I have very mixed feeling about leaving. It's not the island I grew up on as a young child, I think the community values have changed.
"It's very difficult for family to visit us out here, especially at Christmas, even just at Easter we had family up from London and it took 12 hours for them to get home."
Sellers for the remarkable house, CKD Galbraith, have said this is a unique opportunity to own piece of Scottish history.
They said: "This is a once in a lifetime opportunity to acquire a property of historic note on a beautiful west coast island."