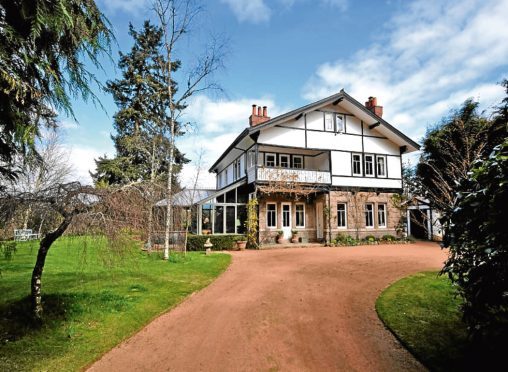 Jim and Gill Gordon have lived all over the world from the West Indies to Africa, but nothing compares to their beloved Auchintoul.
Visitors are always greeted by wagging tails thanks to the family dogs, and their eager enthusiasm sets the tone for this truly stunning period home.
Dating back to 1894 and complete with a fascinating history, Auchintoul in Birse, Aboyne, has been home to the Gordon's for the past 44 years and they have carefully upgraded the property complete with impressive extension.
Every corner is filled with memories and beautiful items from their travels, and there is even a cottage tucked away in the lovingly cared for gardens.
Gill first spied Auchintoul during a rather important trip to Scotland when she met Jim's mother, but never imagined the house would see the couple's four children and 10 grandchildren discover its many secrets.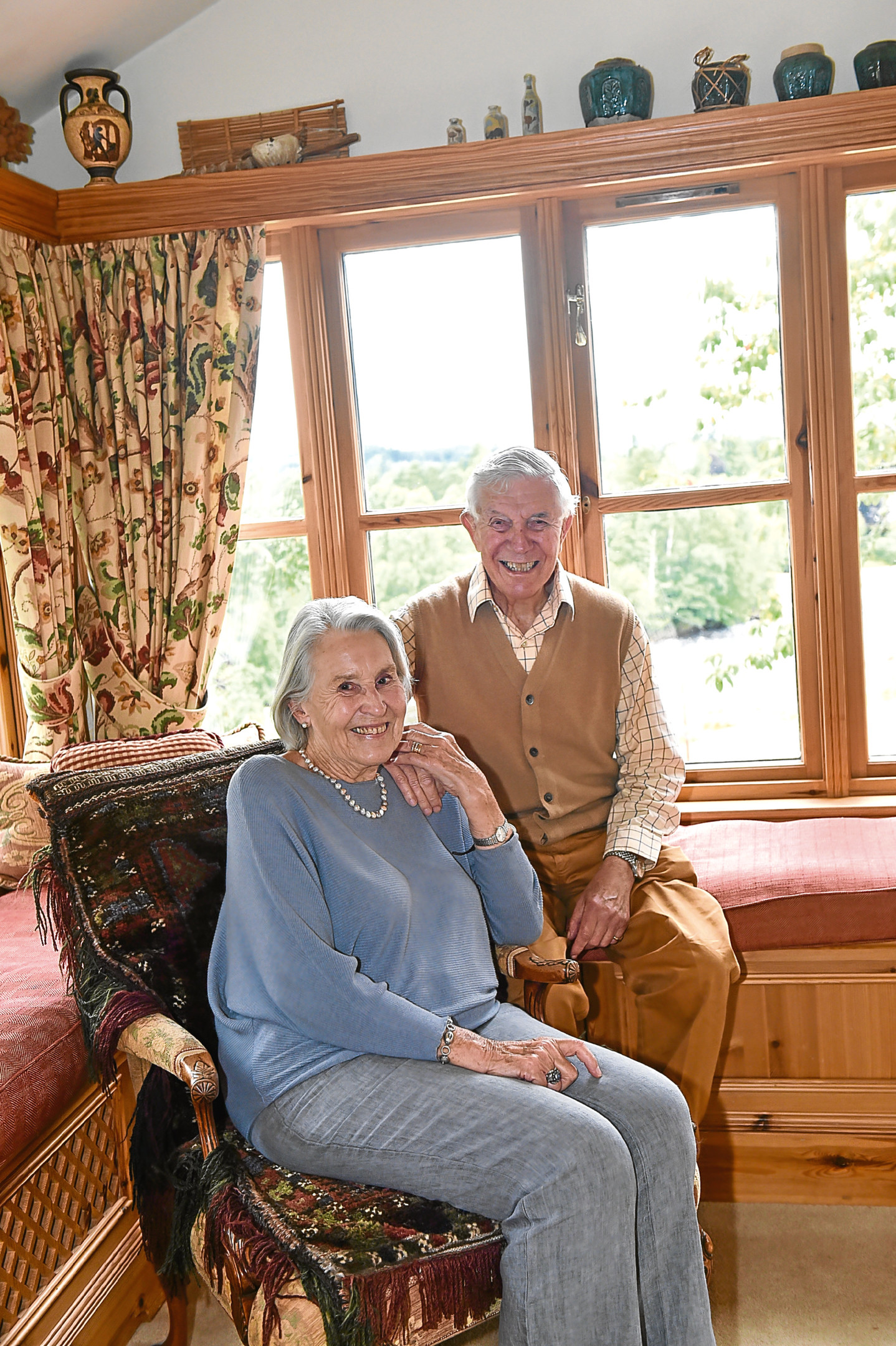 The painful process of packing away each room has already begun as Gill and Jim are down-sizing, but on their own admission it is a question of "head over heart."
Indeed Gill struggles to speak of their departure without growing emotional, and extended family are also sad to leave behind what has been a permanent fixture in their lives.
Auchintoul was built by Aberdeen architect George Bennett Mitchell as a summer chalet for the parents of Seton Gordon – the renowned Scottish naturalist and photographer.
The house was also part of the Dora Usher estate when Gill and Jim brought it in 1973, and they are only Auchintoul's fourth owners.
"I was a maths teacher for the RAF and was based in Buckinghamshire where Gill was a nurse, we met at a dance and have been together ever since," said Jim.
The couple have the well versed familiarity of two people who know each other's faults, interrupting and chiding each other with a comic ease.
Auchintoul is their family through and through, and two of their children even got married in its tranquil grounds.
"Jim grew up in the area and I remember spying Auchintoul when I was visiting, and I said goodness what a pretty house," said Gill, who is a talented artist and gardener.
"It was different from all the other houses because it wasn't Aberdonian granite, our children were at boarding school when we decided to buy this place whilst on leave from Jim's job in the oil industry.
"I've always known my husband has a habit for wanderlust, we've lived all over the world and I had to make a home wherever we went.
"Auchintoul has always been my dream and I would think about it when we were away, it has a permanence and a familiarity.
"There are so many memories and regardless of which country we were living in at the time, I knew Auchintoul was there whilst we were away in a strange house in a strange country."
Gill and Jim returned to Auchintoul upon Jim's retirement in 1994 and completed an extension to make the very most of the stunning views across the River Dee.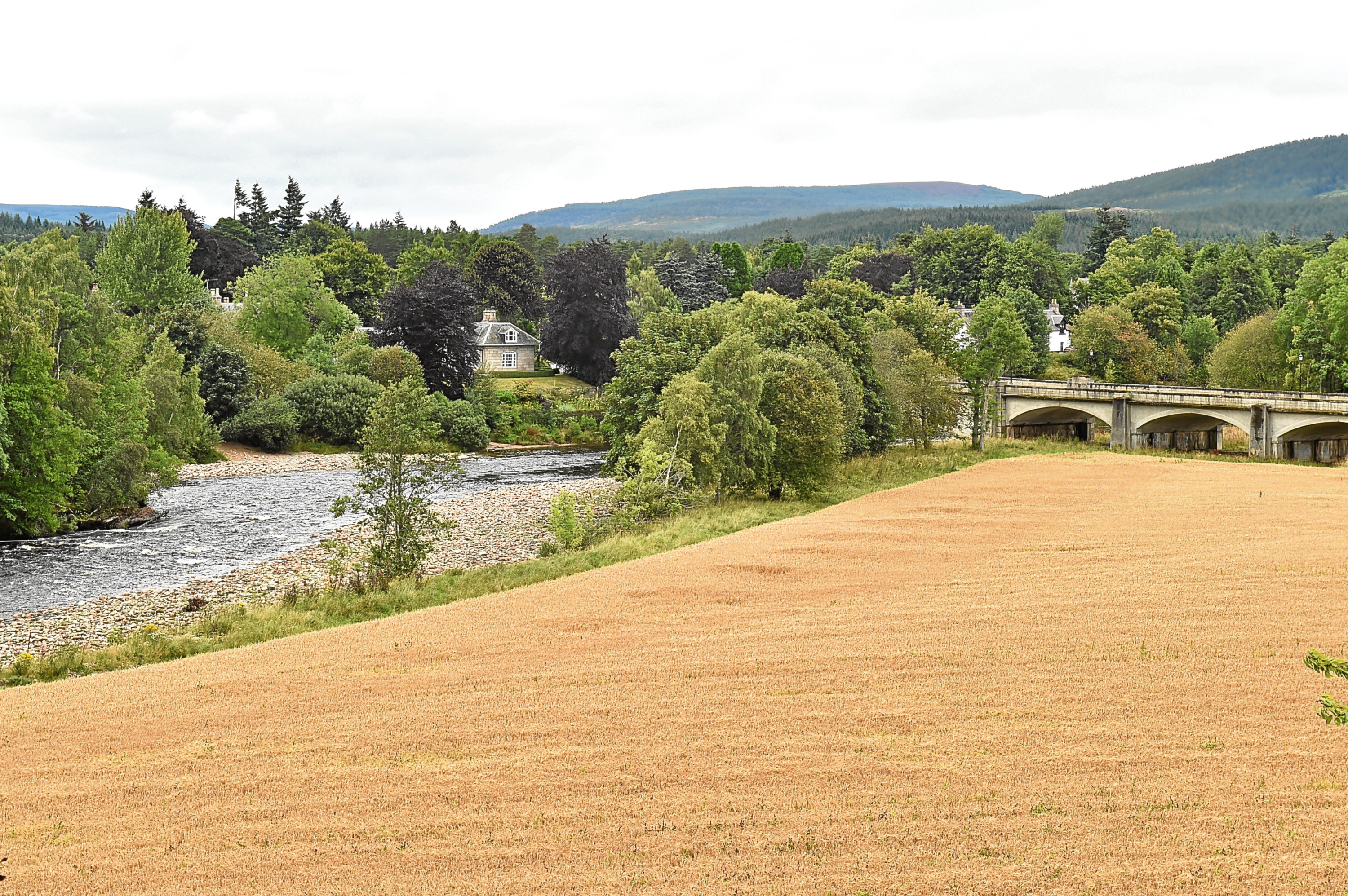 Although the couple have enjoyed community life, Auchintoul is not overlooked and feels incredibly private.
The hub of the house is the lovely bespoke kitchen which was designed by John Lewis of Hungerford.
A central island, Aga, and built in appliances make this room practical for family life, and rather appealing to any aspiring cooks.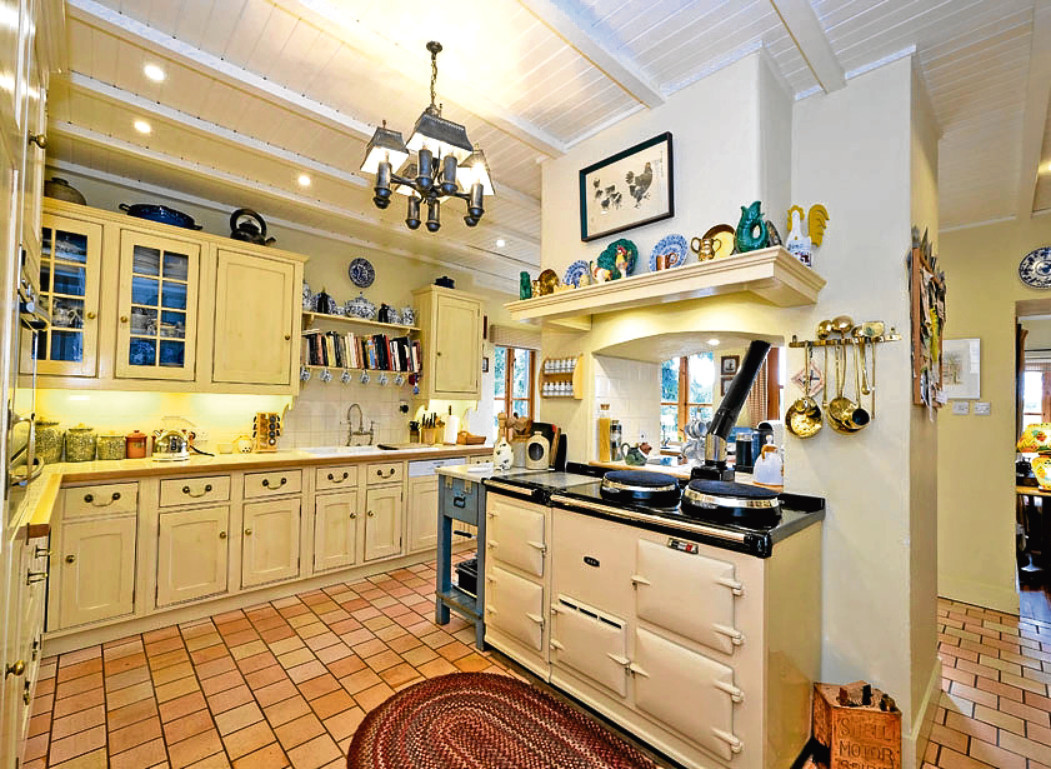 The adjacent breakfast room is where the family spend the most time day to day, and to drink in the views is to feel an incredible sense of calm.
There is a pantry, study, sitting room, and dining room all on this level, and each room has its own individual character.
If you're not content with this beautiful collection of rooms, lose yourself in the Mozolowski & Murray conservatory which can be found on the west wing of the house.
It's not hard to see why this incredible space is the heart of the home for big occasions, it has seen dozens of family Christmas's and can be used all year round.
Gill's talent at gardening is evident from the flower trellis's climbing the walls, and the views of the garden are also beautiful.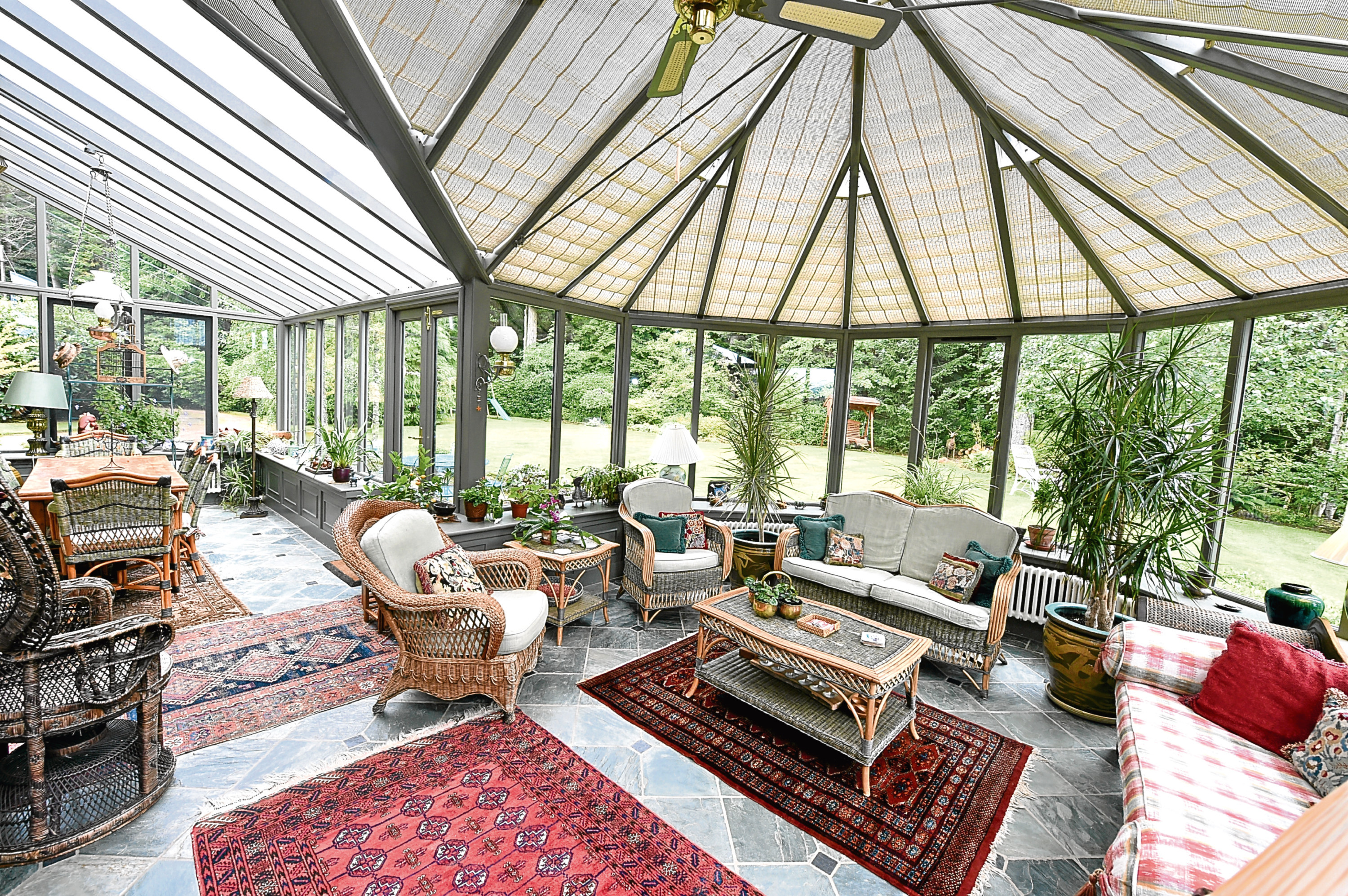 A family shower room can be found on the mezzanine level whilst there are three bedrooms on the first floor.
The master bedroom is particularly special, with a spacious dressing room area and expansive en suite bathroom where there are stunning views to be had.
Perhaps the essence of Auchintoul can be found on the balcony of the master bedroom however – where you can breakfast in the morning sunshine whilst overlooking the gardens.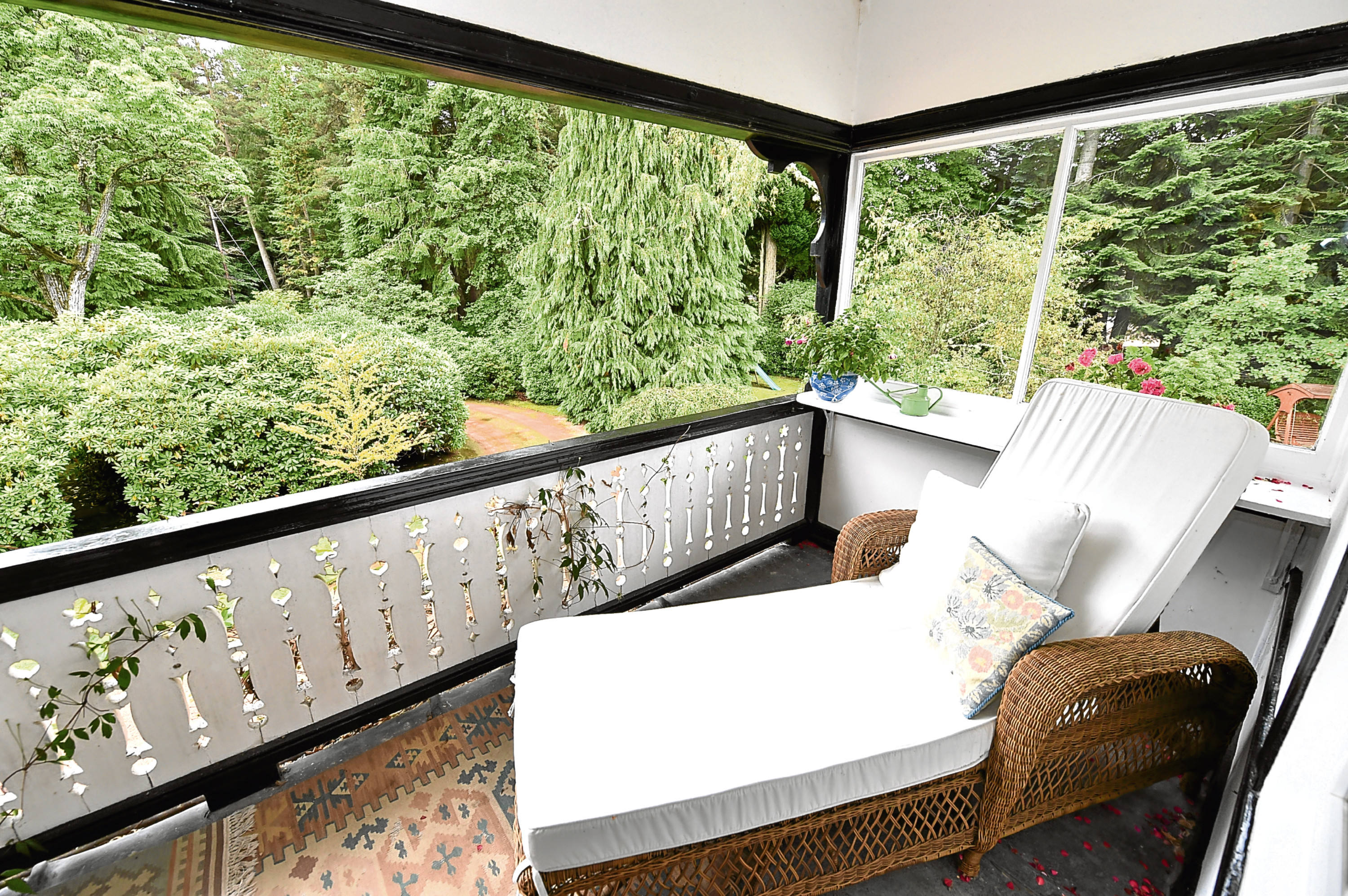 The two further double bedrooms both have Dutch cast iron fireplaces with brass ash pans while the gallery offers magnificent views of the river and is lined with book shelves.
To the rear of the first floor is Gill's studio, where she can be lost amongst her paintings.
It's not hard to find inspiration thanks to 270 degree panoramic windows and unusual coved ceiling.
"You can see why we are going to find it so hard to leave, Auchintoul has been in our lives since 1956 when Gill saw it for the first time," said Jim.
"We've had so many adventures and we were never going to grow old quietly, but this house has been at the heart of everything.
"I think there's a statistic which says people in Scotland take 27 seconds to make up their mind when buying a house, you just know."
Just when you think Auchintoul has revealed its many rooms, a door swings open to reveal the attic bedrooms.
Tucked away at the top of the house and currently used as a play area for the grandkids, these rooms echo a traditional childhood spent telling ghost stories long into the night.
The mature gardens have been Gill's refuge, from the Edwardian heated greenhouse to extensive vegetable patches and impressive tiered rockery.
A sun terrace offers uninterrupted panoramic views of the River Dee and the hills beyond, and the garden was part of the yellow book Scottish open gardens scheme for several years.
The surprises don't stop coming as the courtyard is home to a self contained cottage which would make the perfect granny annexe, or could even be leased out.
There is a triple garage and four stable style storage units, whilst the courtyard itself was built using locally sourced cassies to give a period cobbled feel.
"Auchintoul has been home in every sense of the word, it has seen our children and then our grandchildren pass through the doors and then there's been dozens of celebrations across the decades," said Gill.
"There isn't another house like Auchintoul, it has anchored us all and the very best we can hope for is that another family fill it with love and laughter,just as we have."
Offers should be made in the region of more than £900,000.
Contact Mackinnons on 01339 887665.