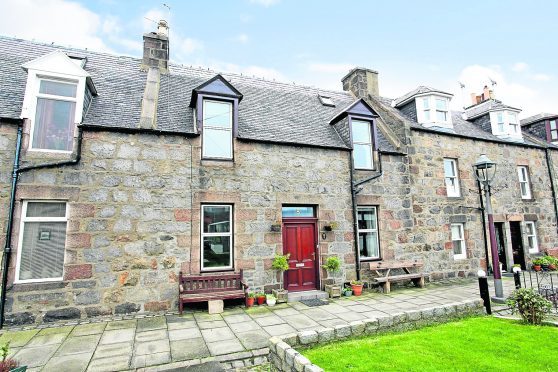 Renovating a period property and juggling demanding work as an offshore mechanical engineer may not sound ideal, but Sarah Rawlinson stayed true to her vision after falling in love with a fishing village in Aberdeen.
Upon coming across a beautiful cottage in historic Footdee, Sarah embraced its stunning location immediately and went on to tackle major renovations.
In the last three years she has tried her hand at plastering and building furniture from driftwood, and produced a beautiful and modern home in the process.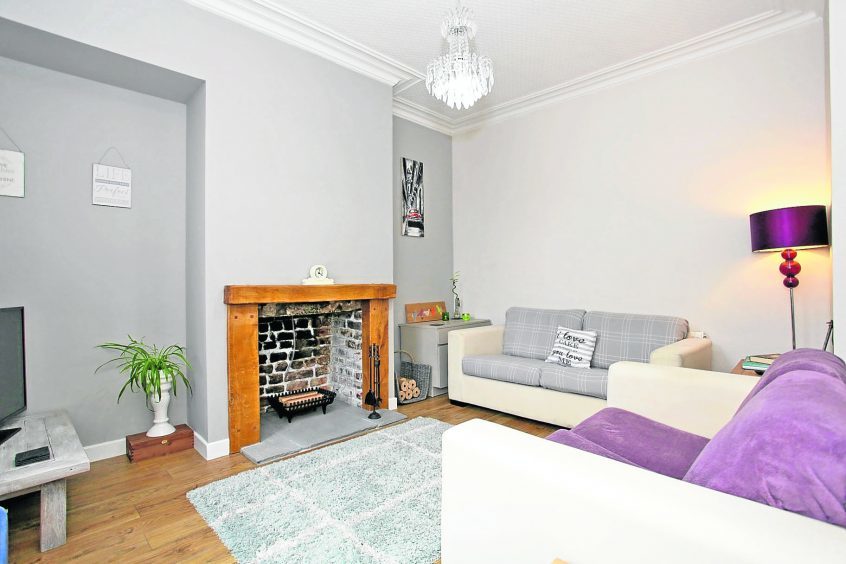 Number five North Square is a three-bedroom mid-terraced cottage and would suit a range of buyers.
It has certainly been a wonderful hideaway for Sarah, despite her initial misgivings prior to viewing.
"I didn't think I was going to like it but I couldn't have been more wrong," she said.
"I'm very sad to leave my lovely home and neighbours behind, but must relocate due to work.
"Many residents have lived in Footdee for their entire lives, whereas I came to Aberdeen from England.
"I was welcomed from the very beginning, and people would knock on my door with dinner all ready on a plate when I was doing all the major renovations.
"Most people don't even know their neighbours so I have been incredibly lucky; I had a lot of support during this project."
Sarah completely gutted the cottage but wanted to maintain original features.
She didn't bank on discovering the original roofline of the cottage which dates back to 1806, alongside an original fireplace.
"It has been a busy few years and as I worked offshore I was trying to squeeze in a lot of the renovations on my return," said Sarah.
"I learned DIY as I went along and I never stopped being surprised by what I unearthed.
"The lounge is the go-to room because of the open fireplace."
It's not hard to see why the lounge is the heart of the home, with a gorgeous modern colour scheme offset by an open chimney and fireplace.
The perfect room for entertaining, there is a wonderful cosy atmosphere and the simple style makes the most of the period feel.
You can head through to the dining room for more formal entertaining, but it is worth noting this room is spacious with neutral decoration, and would therefore suit a variety of purposes including a further bedroom or playroom.
There are further entertaining options thanks to the dining kitchen which is ideal for social occasions. There is ample work unit space and room for dining furniture.
Completing the ground floor accommodation is a shower room.
Sarah has left no room untouched and two lovely double bedrooms are upstairs.
Both rooms have been revamped and are now spacious and minimalist in style.
The attic has also been renovated into a trendy room, and makes for the perfect snug.
The well-kept garden is home to an outhouse currently in use as a workshop, but this outdoor space has an interesting past. Fishermen relied on the outhouse upon their return from sea, as it provided an ideal space for tallying up their catch and preparing the fish for sale.
"I've been told the outhouse is where all the fishermen's wives would gut the day's catch," said Sarah.
"There are lovely stories about the outhouses and they are an important element for families who have lived here for generations.
"I love that element and living by the sea has been wonderful, especially when you fall asleep listening to the waves on a particularly stormy night.
"Tourists are always taking pictures of a bench in the garden as my partner made it from driftwood found on the shore; we just kept running with the sea theme."
Sarah also believes Footdee offers the best of both worlds in terms of location.
"I love how close everything is; I've enjoyed having the beach on my doorstep and the Links just round the corner," she said.
"I spent five years in Aberdeen and Footdee gave me the most amazing memories. I grew up in a little village so Footdee has always felt like home."
Offers should be made of more than £300,000.
Contact Simpson & Marwick on 01224 622622.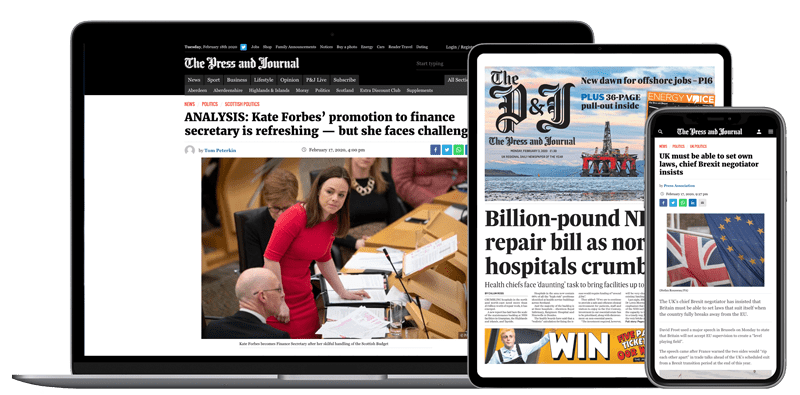 Help support quality local journalism … become a digital subscriber to The Press and Journal
For as little as £5.99 a month you can access all of our content, including Premium articles.
Subscribe