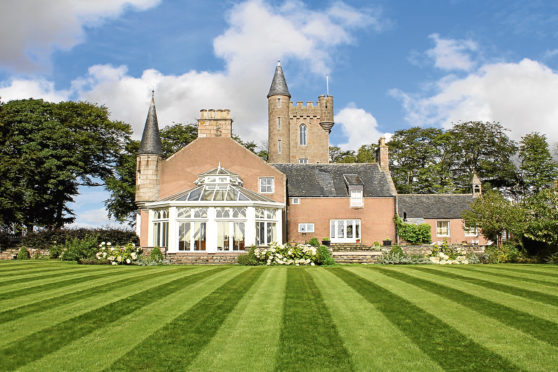 At some point in their childhood, most children dream of living in a castle.
Whether it's fantasising about being rescued from the tallest tower by Prince Charming or slaying enemies on your very own battlefield, castles have a certain magical air about them.
Then usually, reality hits.
Daydreaming children grow up and have kids of their own, and distant dreams of owning a castle fade into mere memory.
Not for David and Murray Knowles, however, the owners of Harlaw House in Inverurie.
And OK, so it's not technically a castle – but it does have a turret.
Completed in 1840, you'd be hard pushed to find a home with as much history as Harlaw House.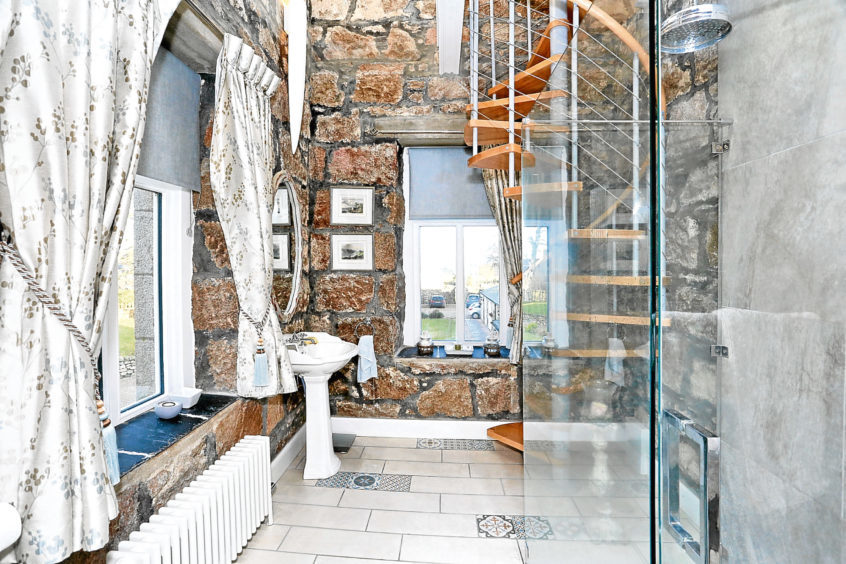 Originally built as a manse for a church which has long since been bulldozed, the house stands in an elevated position with spectacular views over the surrounding Aberdeenshire countryside.
The distinctive tower was added in 1883 to commemorate the lives lost at the historic battle of Harlaw.
A lengthy fight between the Highlanders and Lowlanders, the battle took place in 1411 on the fields in front of the property.
It is a somewhat epic tale, which David, 56, and Murray, 55, have dug into over the years.
"Essentially the lowlanders won and sent the others packing," said David, who is an engineering consultant.
"Reportedly the lord provost of Aberdeen was killed during it.
"There is an inscription above the door of the turret with all the details of the commemorative tower."
And although it's a property steeped in impressive history, to the Knowles family it's been a home like any other.
"I remember the very first time I saw the house," said David.
"Murray had called me on my lunch break at work insisting that we had to see this 'perfect' property she'd looked at.
"It was February time and freezing.
"So I drove all the way out, and when I was inside standing on the landing it started snowing.
"And I mean snowing inside the property.
"An old pre-velux style window had slipped out of place and snow was coming in the gap and softly landing on the carpet.
"And we just had to have it."
That was back in 1998, and since then the couple have put in considerable work upgrading every room in the house.
Where many owners would have entirely ripped out the tired interior, David and Murray set about carefully restoring each room to its former glory.
The spacious lounge and fantastic farmhouse-style dining kitchen are prime examples of this, but not every room was as easy to modernise.
"The tower puzzled us for a while," said David.
"It wasn't being used before we moved in and was just a series of small rooms, one on top of the other.
"The walls weren't sealed properly so it would get damp and freezing cold.
"It's accessed off one of the bedrooms, so in the end we thought logically and decided to turn it into an en suite."
And it's a decision which has paid off, creating one of the most quirky shower rooms any tower has ever seen.
From the glass shower enclosure you can admire spectacular country views, while the exposed 19th-century stone work juxtaposes with the modern spiral staircase in the corner of the room.
These stairs lead to the property's fantastic outdoor viewing gallery, which offers a 360-degree panorama of the surrounding area.
Altogether the house has five bedrooms, all of which are of a generous size.
In terms of living space, you'll be spoilt for choice between relaxing in the snug, cinema room or the conservatory.
And if you have guests round for dinner, the large dining room offers the ideal spot for more formal entertaining.
Outside, Harlaw House is set in approximately three acres of grounds, within which there is plenty of opportunity for various outdoor pursuits.
If you're feeling sporty there is a tennis court and home gym, but if you'd rather unwind in the peaceful countryside surroundings perhaps the well-tended rose garden is more up your street.
After experiencing the grand tour you might just be wondering why anyone would choose to leave such a luxurious property, and it is a decision which David and Murray have not taken lightly.
However, a lot has changed since the couple first moved into Harlaw House 20 years ago, and with their 18-year-old daughter Georgia now at university in Edinburgh, they feel the time has come for a change.
"We are both originally from North Yorkshire," said David.
"So we still have quite a bit of family down there who we would like to be closer to and spend some time with.
"Then I guess the long term plan might be to move abroad.
"We've always fancied France or Italy."
However, no matter where the Knowles family end up, it's unlikely they'll ever forget Harlaw House.
Offers should be made in the region of more than £848,000.
Contact Peterkins on 01467 672800.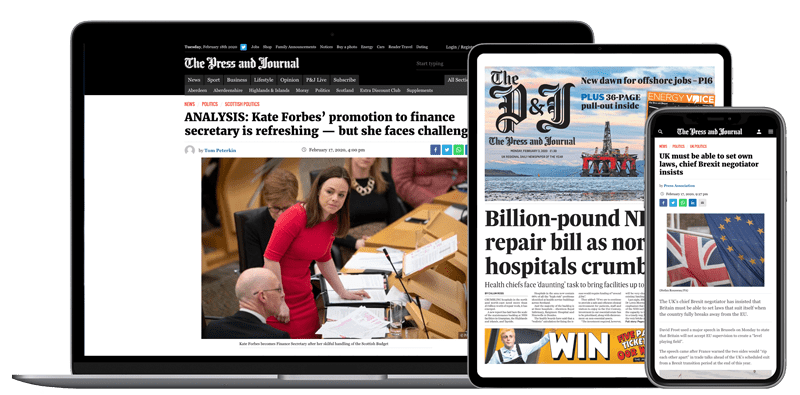 Help support quality local journalism … become a digital subscriber to The Press and Journal
For as little as £5.99 a month you can access all of our content, including Premium articles.
Subscribe