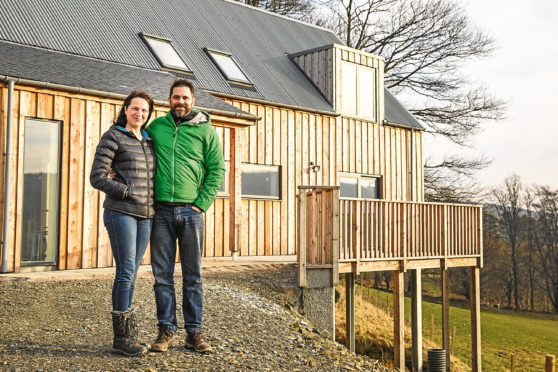 For most people, the dream of building your own house is just that – a dream.
From start to finish the process is no easy task; it takes a certain kind of determination, drive and creativity to actually follow through with your fanciful architectural ambitions.
This is something the Sykes family know all too well.
Offshore medic Mark always dreamed of building a family home, but his wife Jenny tried to be a little more realistic and was sceptical they would ever find themselves in such a fortunate position.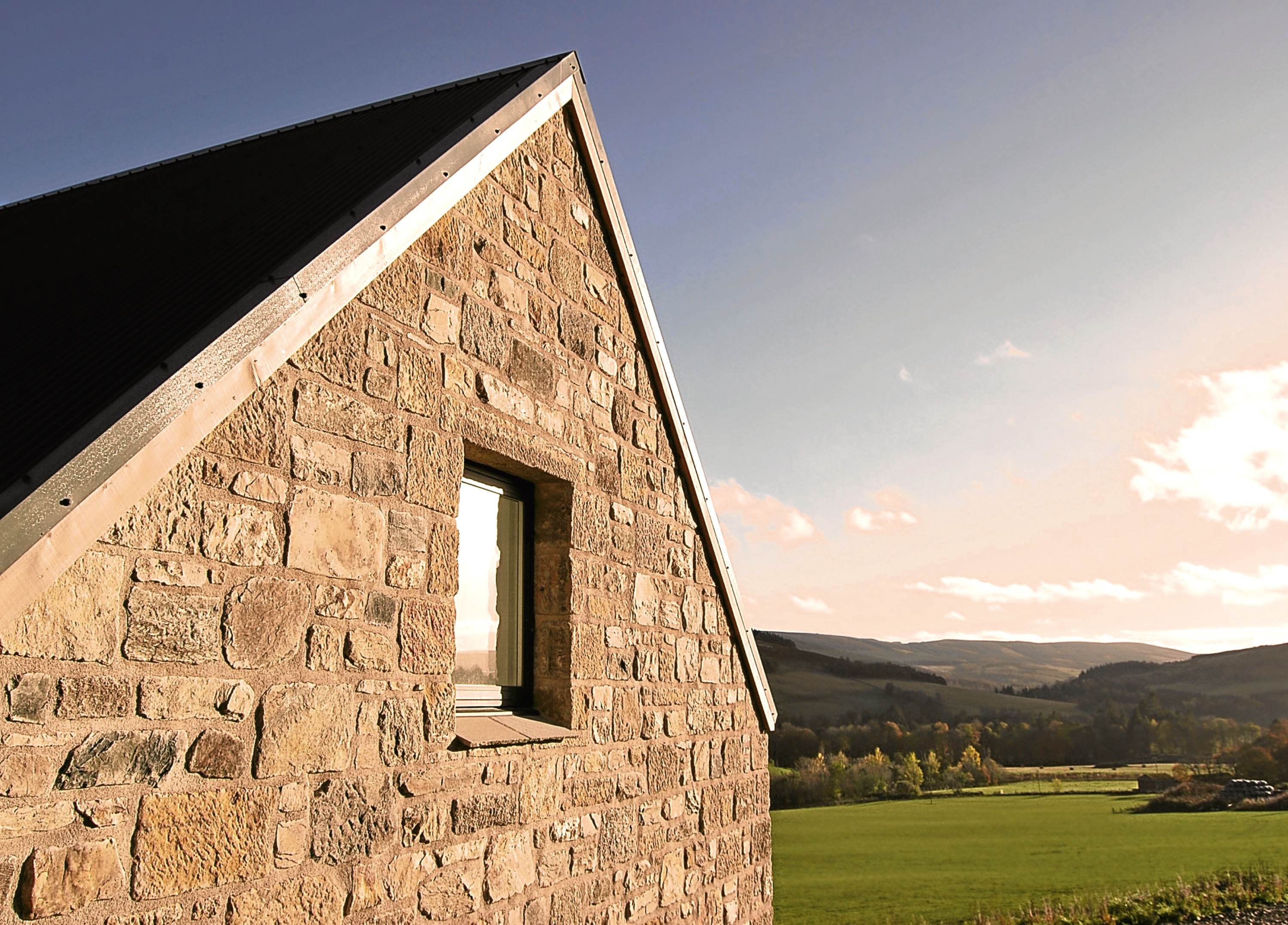 It took years of fruitless house-hunting across the north-east before the pair, both 42, decided to take the plunge and do it themselves.
"It has always been an ambition of Mark's to build a house," said Jenny, who works as a physiotherapist, "whereas I often admired other people's homes but never thought it was something we would be able to do.
"In the end we spent so long searching for a property that ticked all our boxes that we had this realisation we needed to build our own home for it to be right for us.
"When we were searching for a property we looked as far north as Tain, but our ideal location was in Glass, which is near Huntly, as it's where we have lived for the last 11 years.
"When we decided to build our own it gave us much more choice in location, and we bought a lovely site in Glass.
"But although we were now on this journey to building our dream house, we found that we didn't actually have a particular house design in mind.
"Our architect recommended four different options to us and it took lots of meetings and thinking time between Mark's offshore trips. We eventually whittled it down to one.
"The house was designed to be south-facing and with big windows to make the most of the views.
"It is also on stilts to accommodate the sloping nature of the plot, as we wanted to work with the land rather than flatten everything."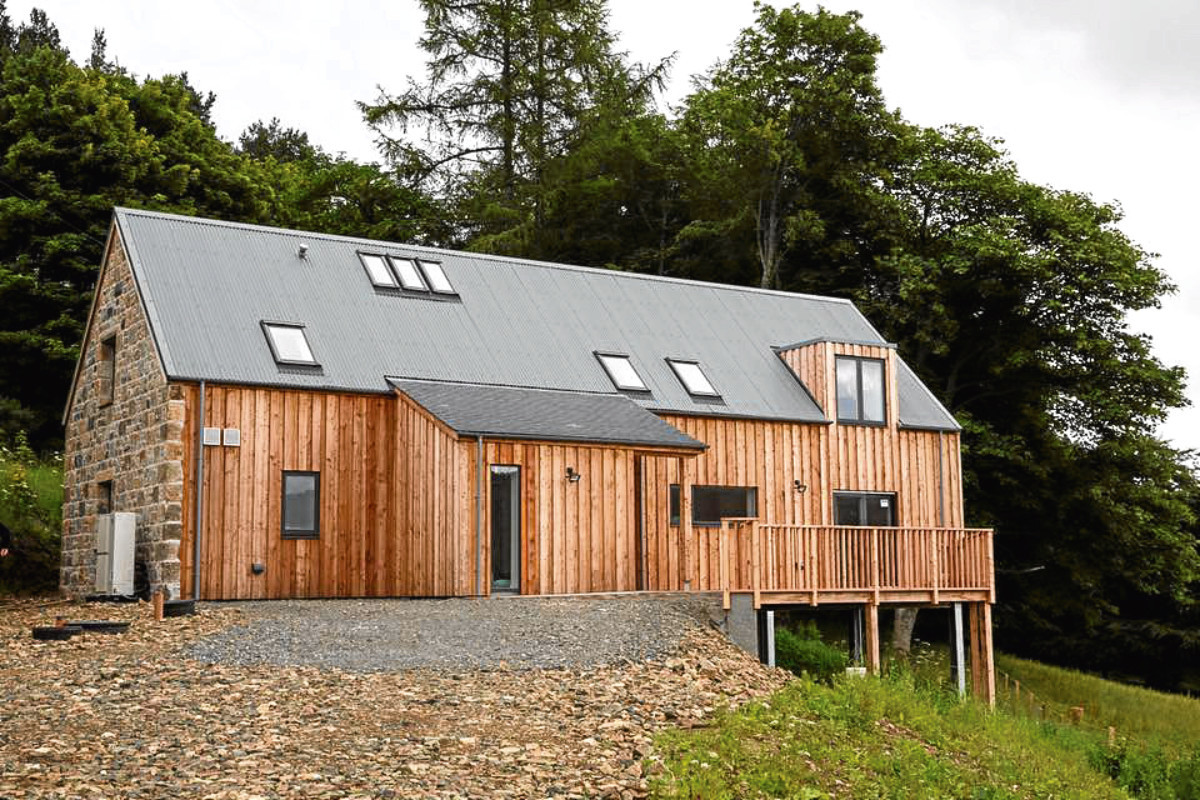 But the house isn't entirely brand new, as Jenny and Mark were keen to give it some historic character.
"There had been a cottage on the plot previously and there were loads of old materials from it still lying around," Jenny said.
"We incorporated stone from it into the gable end of our build."
As well as giving the property some personality, the couple wanted to make sure it was relatively in keeping with the surroundings.
Having windows which fitted with the style of the building was a big part of this.
"After some deliberation in the end we chose Rationel Danish designed windows," said Jenny.
"There was a showroom at Sauchen which was great as we wanted to see what we were buying in person.
"The option to have the alu-clad external finish on the natural timber frames really sold them to us.
"They've turned out lovely and look really good with the cladding and stone work.
"Oh and they let you appreciate the views, of course.
"We wanted to build a forever home in the countryside, and we've done just that."
For more information about finding the right windows to suit your build visit www.rationel.co.uk/