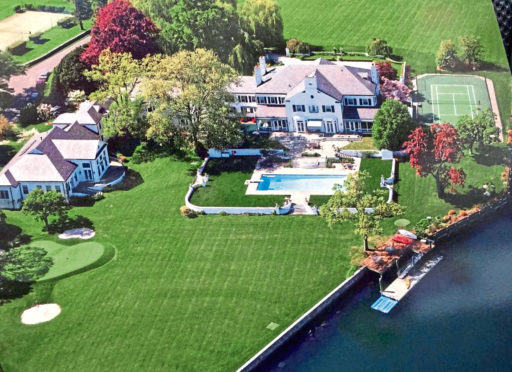 Everyone loves a bargain and a home that's had $5 million knocked off the original asking price has got to be worth a look, all the more so when you discover it was the first mansion that Donald Trump owned.
In America they use the word "replay" in relation to a property that has been pulled from the market after a long run without selling and then reintroduced at a later date.
Such is the case with President Donald Trump's first mansion that was his entry into owning a string of some of the most glamorous homes in the world.
Trump was 35 when he and his first wife, Ivana, purchased their starter mansion – a five-acre home on a peninsula in Greenwich, Connecticut, for $4 million.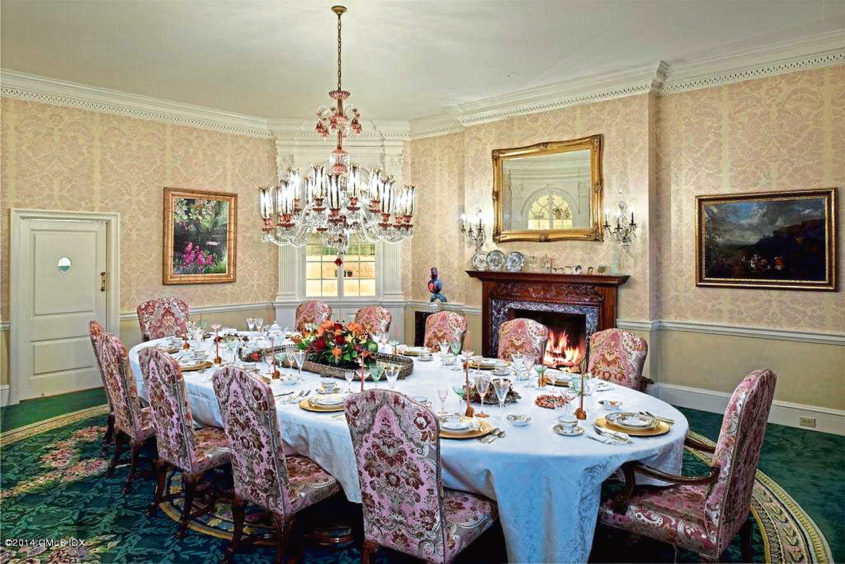 The timing was good because they were decorating their new Plaza Hotel purchase in Manhattan at the time and Ivana was able to use many of those materials to glam up the Connecticut mansion.
That included a king's ransom of gold leaf, which was applied to mouldings and freely throughout the residence.
Donald later bought Trump Tower, where his penthouse is no stranger to gold leaf, and then a 60-room mansion in Bedford, New York, with three pools and a bowling alley.
He later bought Albemarle with a 23,000-square-foot home, vineyard and winery on 2,000 acres in Virginia for $12.7 million, a fraction of the original asking price of $100 million.
It is now a B&B known as Albemarle Estate at Trump Winery with daily room rates ranging from the upper $300s to $700s. Reaching to California, he expanded to a six-bedroom, 10,400-square-foot home on Rodeo Drive in Beverly Hills.
Trump's number one trophy home is still his Mar-A-Lago mansion and resort for the ultra wealthy in Palm Beach that he purchased in 1985 for $10 million which has become his Florida White House.
Newly back on the market is his first mansion with an asking price of $45 million, reduced from the $50 million original asking price in 2010.
The current owners purchased it from Ivana, who won it in the divorce in 1991. They set about toning down much of the glitz and expanded the property by adding a tennis court, indoor lap pool, sauna and a 4,000-square-foot addition with guest suites.
The 19,773-square-foot Georgian Colonial main house and guest house have eight bedrooms, 13 baths, a rotunda foyer with double grand staircase, formal rooms and views of Long Island Sound.
Also included in the sale is a home theatre, putting green, multiple terraces and patios and three fully-equipped staff apartments. Awaiting its next Greenwich billionaire resident, the home comes with six acres of waterfront land and a boat deck.
Interested? Contact Tamar Lurie, of Coldwell Banker in Greenwich, Connecticut.
www.toptenrealestatedeals.com