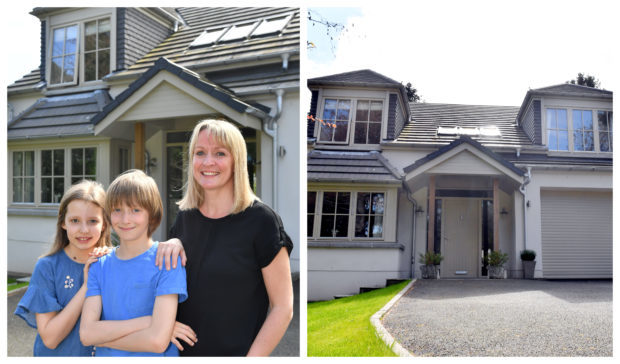 Ever thought about buying a summer house for your garden?
Well, three years ago, Claire and David Gray took it one step further, building a fully formed five-bedroom family home in the back garden of their Milltimber property.
It was the first time the couple had taken on a build project, and although designing their own home was something they had always dreamed of doing, it all happened rather quicker than they expected.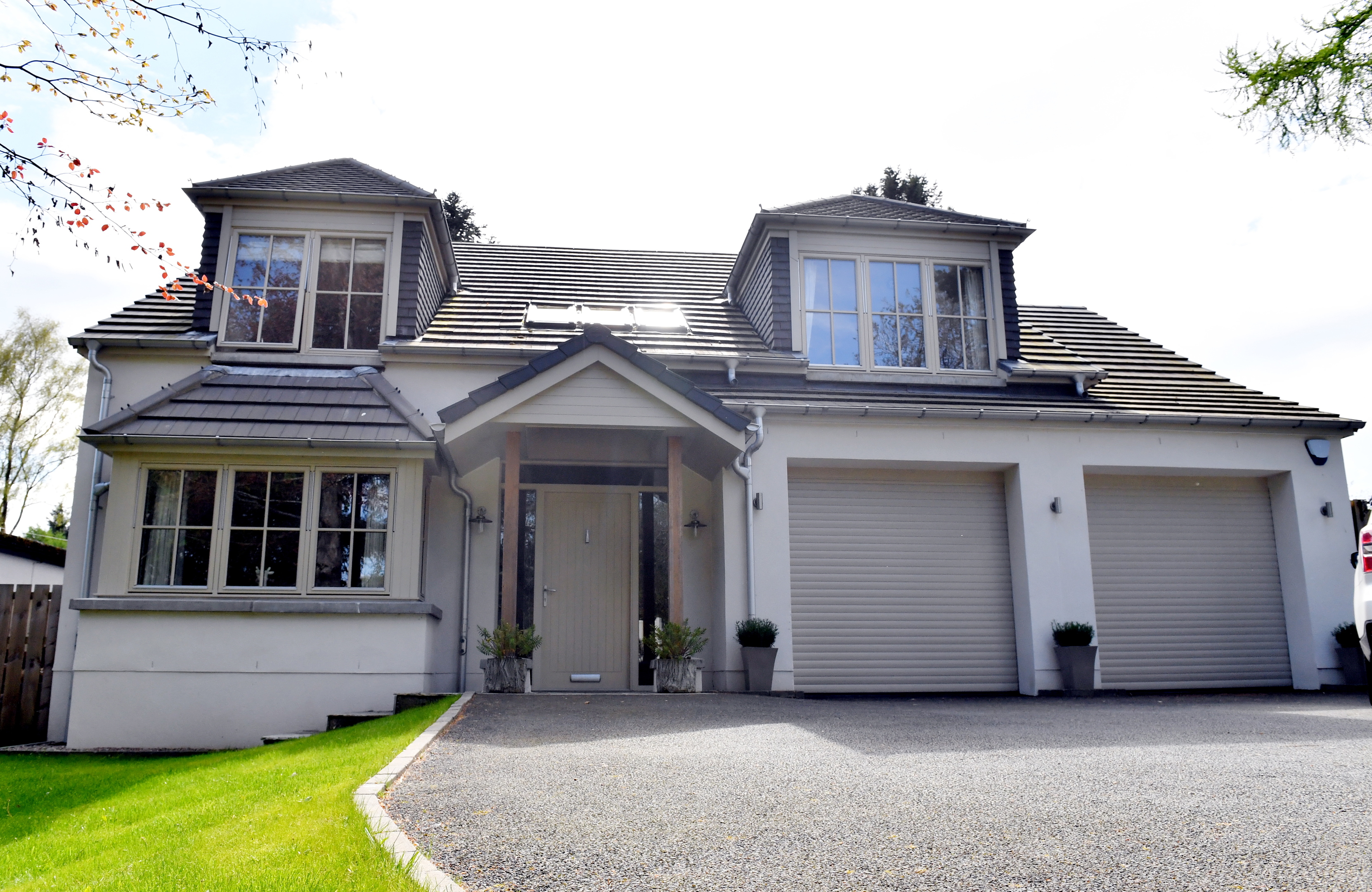 "We had been living in Cults before we moved out to Milltimber," said Claire, 47.
"We'd renovated that house quite considerably but when we spotted a similar project in Milltimber we were keen to have another go.
"So we moved in 2010 and totally refurbished the place.
"It had a wonderful parkland garden which was far more space than we really needed, and somehow our ideas about what to do with it grew and grew until we finally realised that there was, in fact, enough room for a whole new house.
"Obviously we had some experience in doing up properties but we'd never planned on building our own place so soon."
After years of trying to modify existing houses to suit them, the Grays were thrilled to have the opportunity to create their very own home in an area they loved.
From that first initial thought, it took nearly two years before the Grays moved in, but in the meantime they busied themselves by thoughtfully considering every detail of the build.
"We wanted to make sure the house was in keeping with the style of the rest of the street," said Claire, who works from home
for the family wine business.
"It's mostly an area with lots of older granite houses but we wanted to keep our place quite spacious and bright with big windows.
"We also wanted a big family kitchen as that is where we spend most of our time."
And that's exactly what they've done, with a fabulous open-plan kitchen, dining and family room which is clearly the heart of the home.
Claire can keep an eye on 11-year-old twins Louis and Olivia doing their homework at the table while waiting for David, a professor at the Robert Gordon University, to arrive home from work.
A spacious utility area keeps white goods out of sight as well as doubling as a pantry and offering additional storage.
"It's great for storing things like the microwave or my bread maker," said Claire.
"It keeps the actual kitchen surfaces nice and tidy so we can sit at the dinner table as a family and don't need to look at the dirty dishes," she laughed.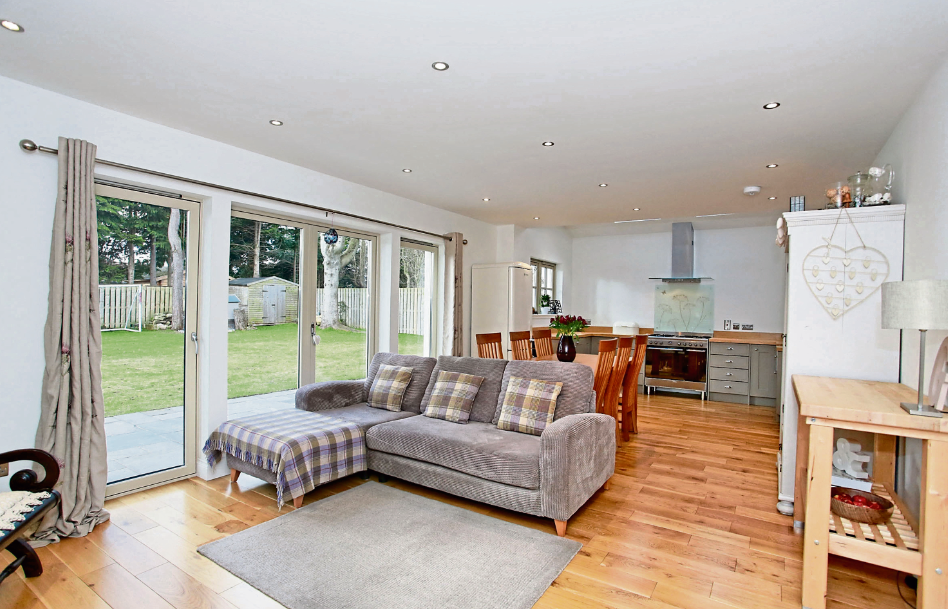 The lounge is stylish and bright, with a log burner which can power both the central heating and hot water in winter months.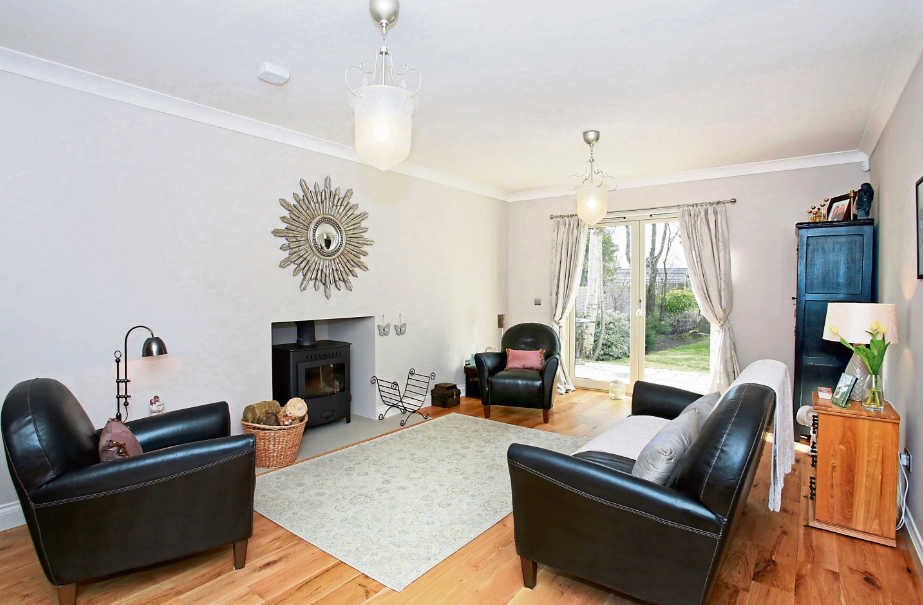 Also on the ground floor is the property's fifth bedroom, currently being utilised as Louis and Olivia's playroom.
"I really love this room," said Claire.
"The view of the front garden is just lovely.
"There is an old copper beech tree out there and I purposely made sure that we would be able to see it from inside when we were building the house.
"It just turns the most wonderful colour in autumn."
Upstairs the peaceful gallery landing offers the perfect spot to get stuck into that book you've been meaning to finish, while the master bedroom is another tranquil place to relax.
It comes complete with a large walk-in wardrobe and luxury en suite shower room.
The kids' bedrooms are of equal size and shape, but with a hidden quirk you won't find anywhere else.
"There is a little secret door between the two rooms," said Claire.
"We designed it so they can crawl through and
play together, which they love.
"It's just a silly thing but it's nice to be able to add in little details like that when you're building your own house."
Finishing the accommodation is the guest bedroom and family bathroom.
It's not just the inside which was important to get right, however, as the Grays were keen to make the most of the property's outdoor space.
And with patio doors leading out to the garden from both the kitchen and the lounge, there is plenty of opportunity to do just that.
"We are quite outdoorsy people and love spending time outside," said Claire.
"When we built this house and sold the original property, obviously the garden was much smaller than it used to be.
"But having the big glass doors in the kitchen and living room makes it a really useable space. The kids are always running in and out over the summer.
"The family pet Ben the rabbit lives out there too in his own little house."
It seems that Claire and David, 52, have been well and truly bitten by the building bug however, as although they have loved their time at Number 20, they are now on the hunt for another plot for their next grand design.
Back gardens of Aberdeen, look out.
Offers should be made in the region of more than £750,000.
Contact Mackinnons on 01224 868687.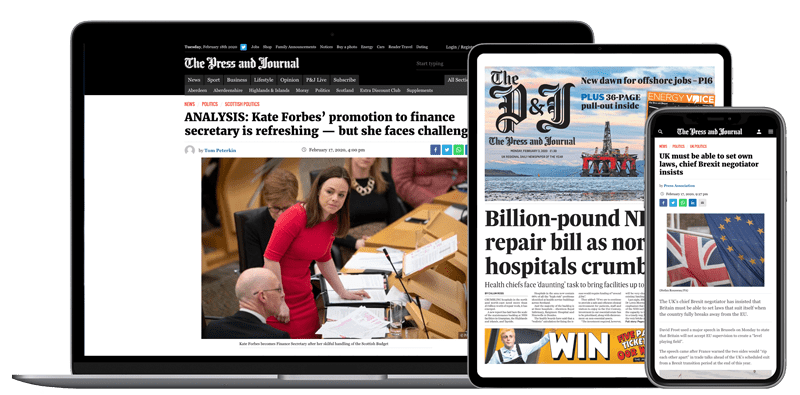 Help support quality local journalism … become a digital subscriber to The Press and Journal
For as little as £5.99 a month you can access all of our content, including Premium articles.
Subscribe