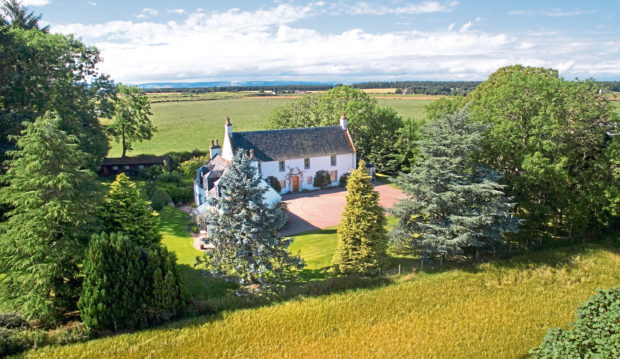 Sometimes, when I ask property owners if they know anything of the history of their home, they regretfully reply they know very little.
When asked the same questions about her home, Meikle Kildrummie, Helen Jenkins replied: "I know a great deal because I'm into that kind of thing!
"Over the years we have collected all sorts of maps and carried out research and learned that the oldest part of the house dates back to the 17th Century.
"I can also tell you it was built over a pre-existing building as when we were having some repairs done many moons ago, we found a strange little window and were told by architects it had come from a religious establishment that was here before the house."
Meikle Kildrummie is a handsome, B-listed house, in the hamlet of Delnies, near Nairn. It has all the hallmarks of a traditional Scottish estate house of some importance and has an elegant façade and crow- stepped gables.
"In the early 1700s, two outriggers were added to the classic tall building, one of which was used as a dairy for many years and is now a small garage. The other one was originally a small kitchen which we now use as a study," said Mrs Jenkins. "The 'modern' extension was done around 1840."
Sitting in a south-facing setting it is adjacent to the Kildrummie Kames, an SSSI protected area for its natural geographical features and habitat for rare species of wildlife, including the Slavonian glebe. Surrounded by open, arable farmland, dotted with mature trees, it enjoys delightful views to the Black Isle and Ben Wyvis in the distance.
Historically it's a really interesting property, as Mrs Jenkins revealed.
"Owner-wise, it's quite interesting as it was originally the Dower house for Kilravock Castle. When the son took over the castle the old lady was parked here. It's the original granny flat!" she said.
"The house is a listed building as, in the 18th Century, Robert Burns stayed here and enjoyed spending time in the library which the Dowager had built up.
"The house stayed in the hands of Kilravock Estate until the 1970s when it was modernised. The next family moved in and stayed here from the 1970s until we bought it in 1991."
The couple were keen to settle in the Highlands and an opportunity to do so arose when Paul Jenkins secured work with Highlands and Islands Airports.
The previous owners had split the house in two, so after moving in they reconfigured it back into being one big house, carried out sensitive modernisation and put their own stamp on it.
On the market at offers over £475,000, the accommodation comprises, on the ground floor, a grand entrance hall, a generous drawing room, dining room and winter sitting room, each of which benefits from dual aspect windows and wood-burning stoves.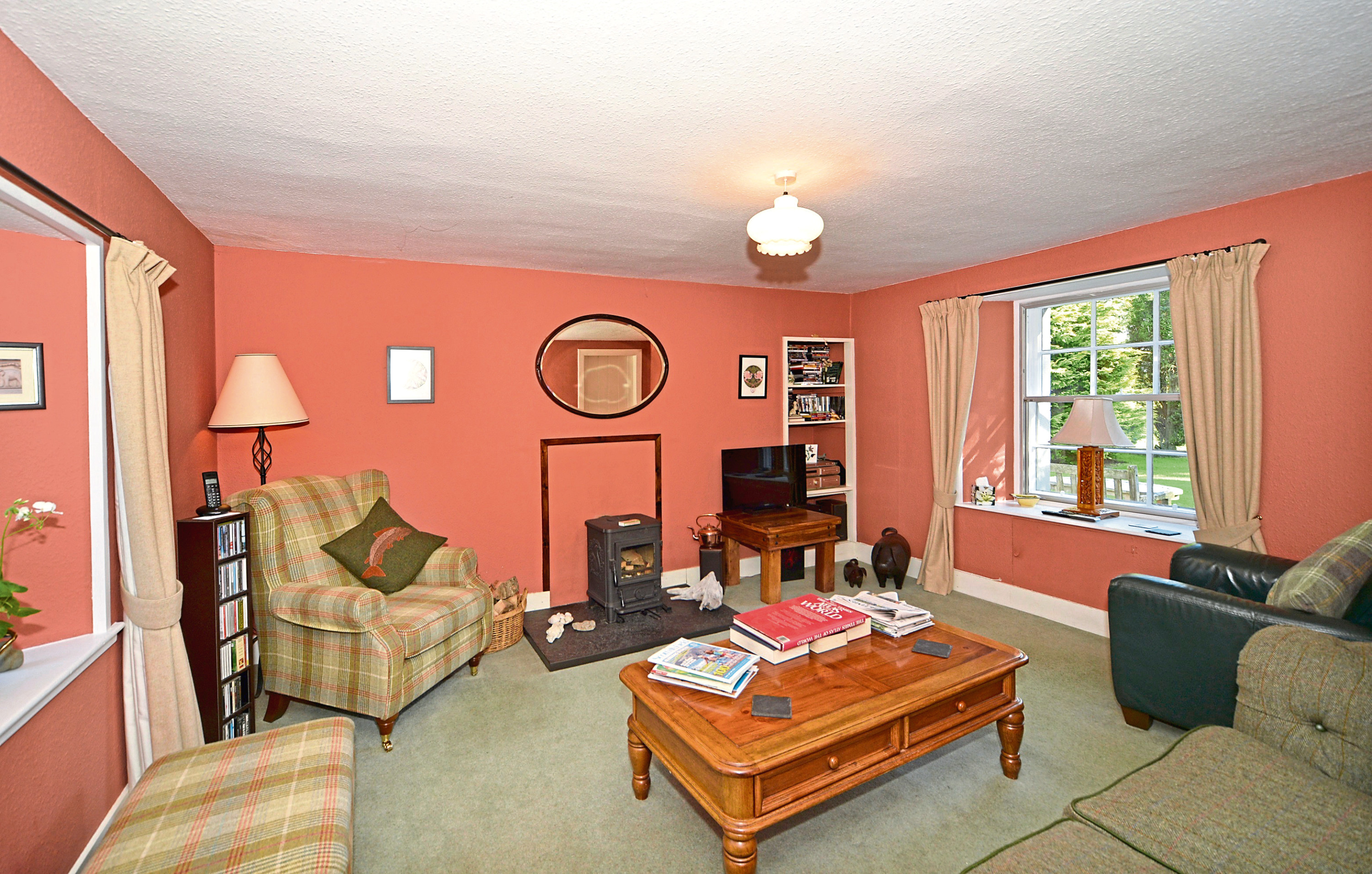 The kitchen is well appointed and comes complete with a host of built-in appliances, while there's a handy utility room, cloakroom and study on this level.
Upstairs, there are five bedrooms including a large master bedroom with triple aspect windows and an adjacent dressing room. Two well-appointed large family bathrooms complete the accommodation.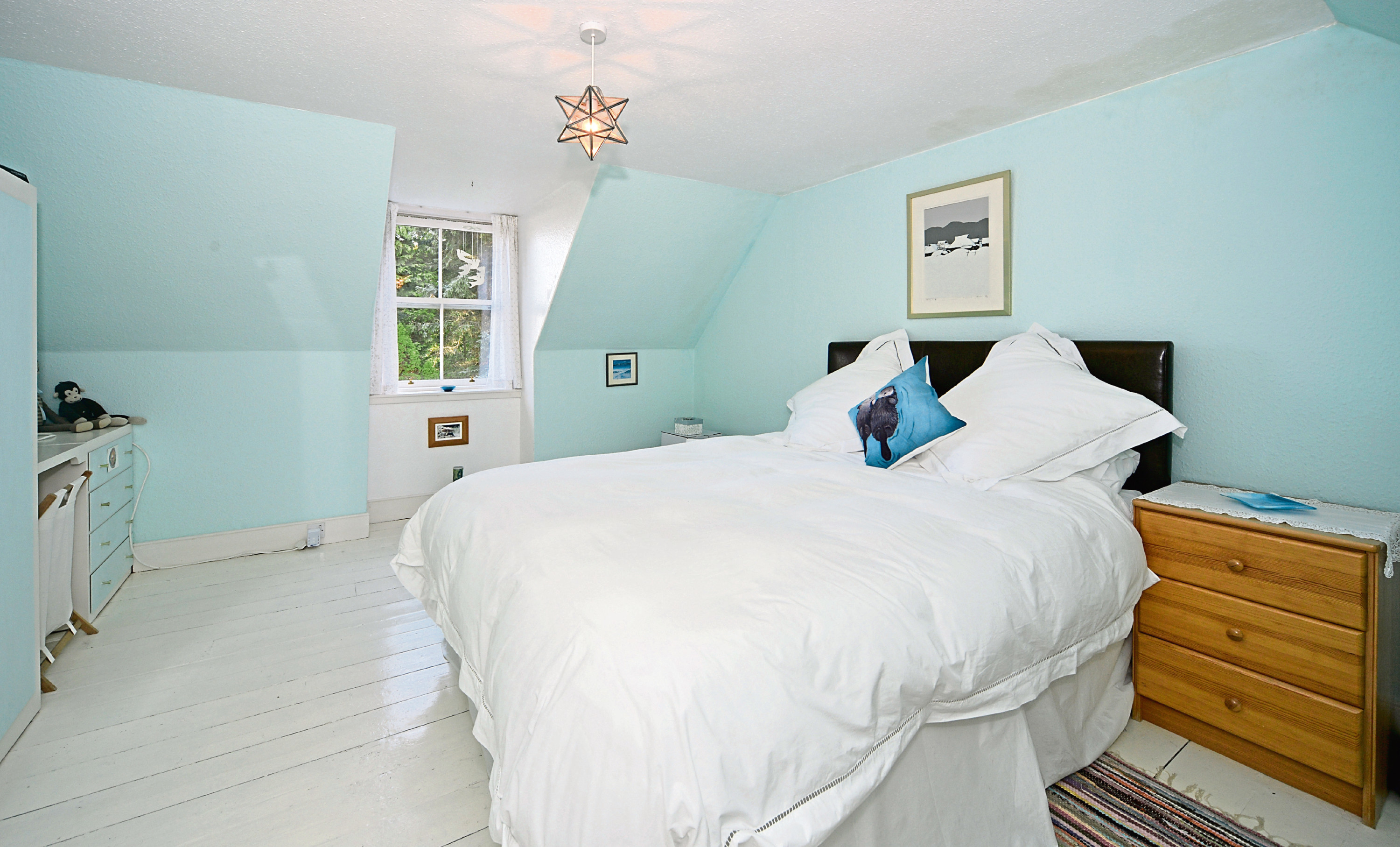 Outside, there are almost two acres of ground, including sweeping lawns interspersed with specimen trees. The house walls have herbaceous borders at their foot and are clad with climbing roses. There's an orchard and furnished treehouse. There is the potential for a grass paddock.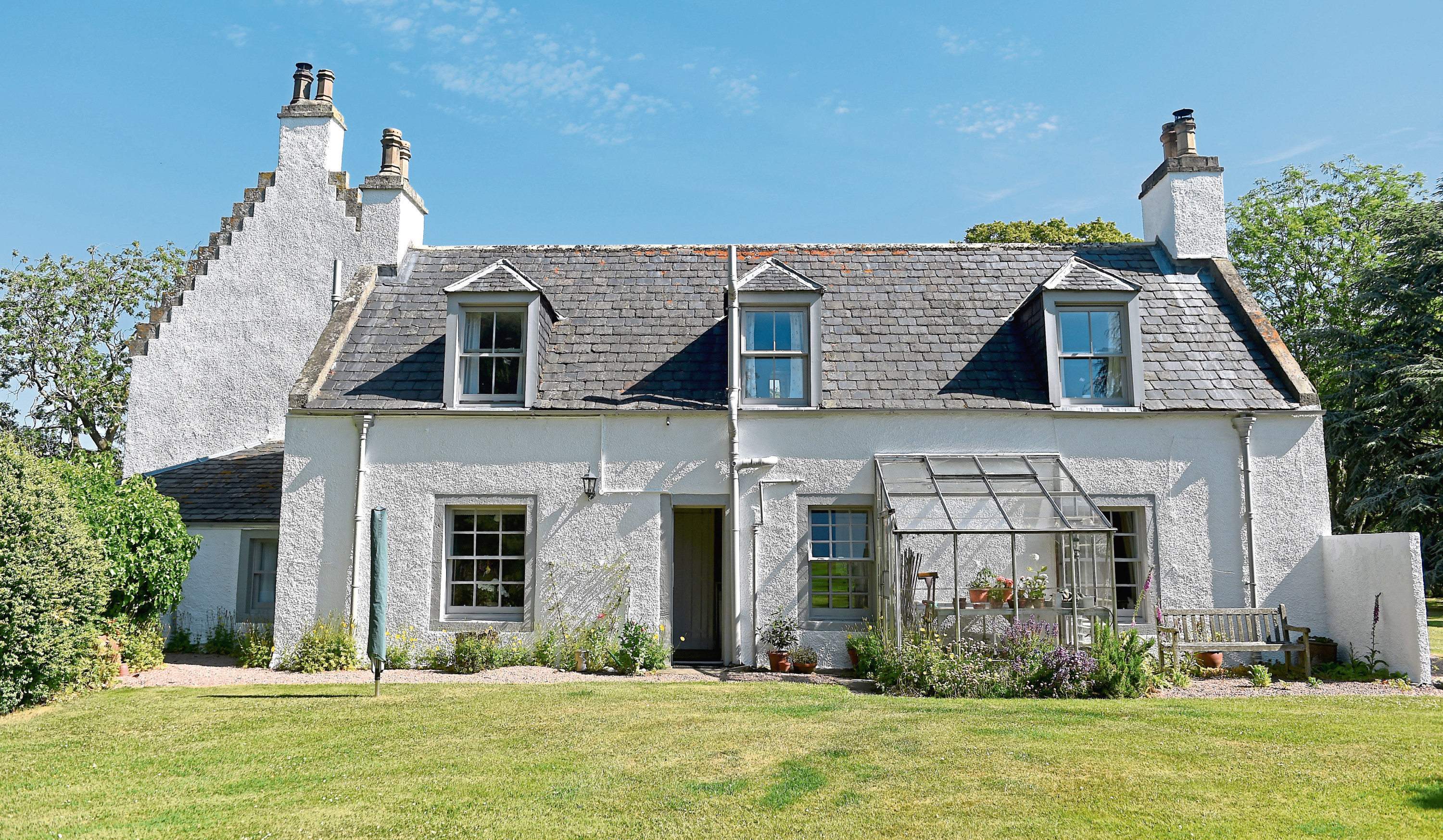 "When we moved here my youngest daughter was just coming up for two," said Mrs Jenkins. "We moved here because of a job in the Highlands and all lived happily ever after. It has been a fantastic family home and I feel very attached to it, but there's only the two of us here now apart from when the family come to visit, so the house and gardens have become too big for us.
"We very much feel that we have been caretakers of this property and are moving on reluctantly, but we feel it needs fresh blood."
Phiddy Robertson, of selling agent Galbraith, said: "Meikle Kildrummie is a gracious, historic property, positioned to enjoy the best of the Moray Coast and yet is only 15 minutes from the airport and within easy reach of Inverness.
"The property would be a perfect family home with its spacious interior, generous grounds and easy access to excellent schooling both in Nairn and at Gordonstoun Independent School, while with regular flights from Gatwick, Meikle Kildrummie is the perfect weekend retreat.
"The vendors are offering to pay 50% of the cost of LBTT on the sale of Meikle Kildrummie, which is a very real incentive for purchasers and reflects the level of stamp duty paid south of the border."
Contact: Galbraith on 01463 224343.