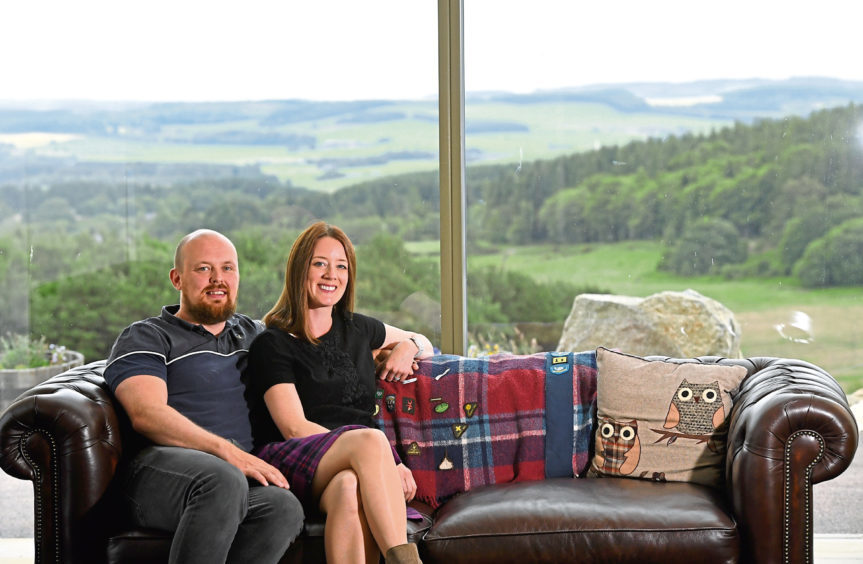 It's one thing to have a vision, but it's quite another thing to be able to see past crumbling walls, cow troughs and a lingering scent of manure.
Fast forward a few years, however, and this tumbledown barn in Tillyfourie outside Inverurie has been unrecognisably transformed into a one-of-a-kind family home.
However these major renovations didn't happen overnight and have been a real labour of love for owners William and Judith Doherty.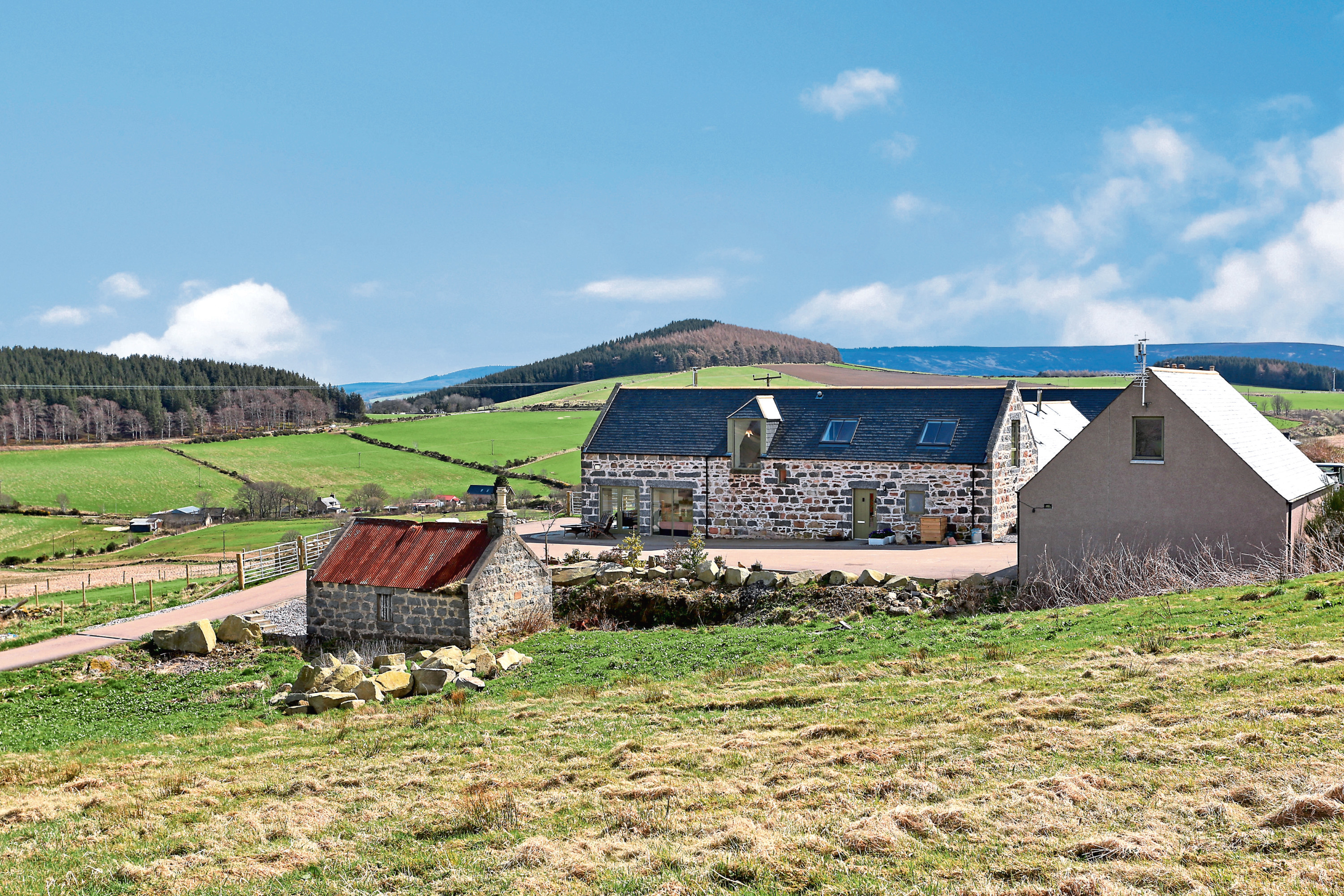 Big fans of home renovation shows like Grand Designs, five-bedroom Rowanbush Steading was the couple's first restoration project, though as William explained, it wasn't exactly part of their life plan.
"To be honest we thought that most of the people on shows like that were mad," he laughed.
"Things always seemed to go over budget and folk seemed so stressed that we'd often comment that a self-build wouldn't be for us.
"When we bought our first house, we were drawn to the idea of a converted steading but whenever we looked at completed steading projects, they weren't quite right for us.
"We hadn't really been planning a move when we viewed this steading, but when we did see it, even in all its dilapidated state, it wasn't really a choice – we just had to do it."
The couple, who are both dentists, purchased the property in the summer of 2010.
Itching to get going on the build, it was an anxious wait for planning permission to be approved.
In the meantime however, there was plenty of clearing up to be getting on with.
"There was a combine harvester in our now lounge," said William, 37.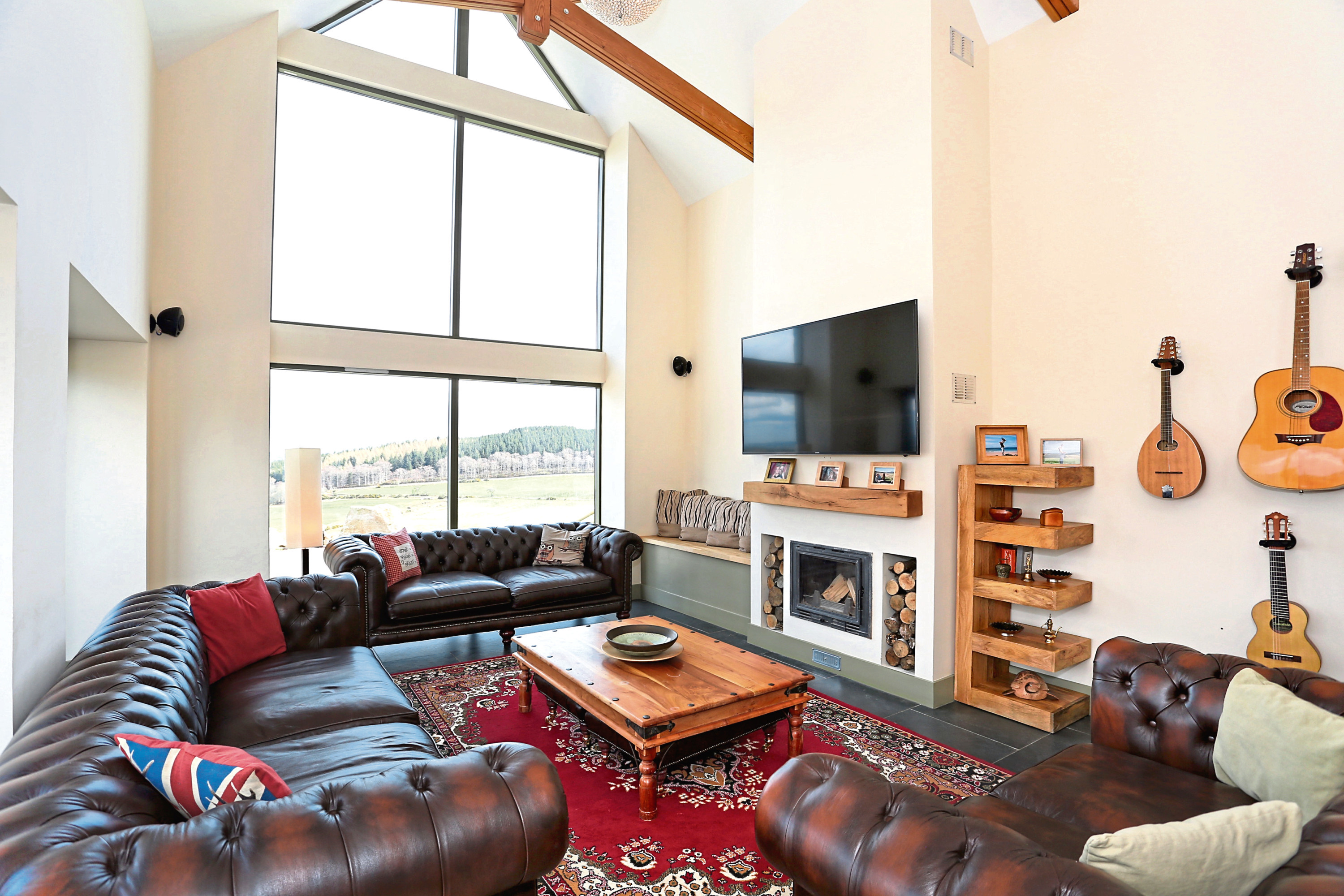 "As well as original wooden stables in one wing, a cow trough and plenty of poo in the middle.
"We knew we'd taken a big gamble buying a place without planning permission but it was a real heart-over-head situation.
"We had just fallen in love with the property and its potential, as well as the fabulous views of the countryside."
But with permission finally granted, William and Judith, 38, got to work.
"Our architect was delighted when we said we didn't want to split the house into several dwellings as is often the case with steading conversions," said William.
"This meant we were going to have plenty of room to play with when it came to planning the house.
"We wanted lots of open plan spaces, lots of light and good-sized double bedrooms, not linked bedrooms or rooms squeezed into corners."
And what they have created is a gorgeous conversion, maximising both the space on offer and the uninterrupted countryside views.
The heart of the home is clearly the large open-plan kitchen diner and lounge, complete with cathedral height ceilings and exposed beams.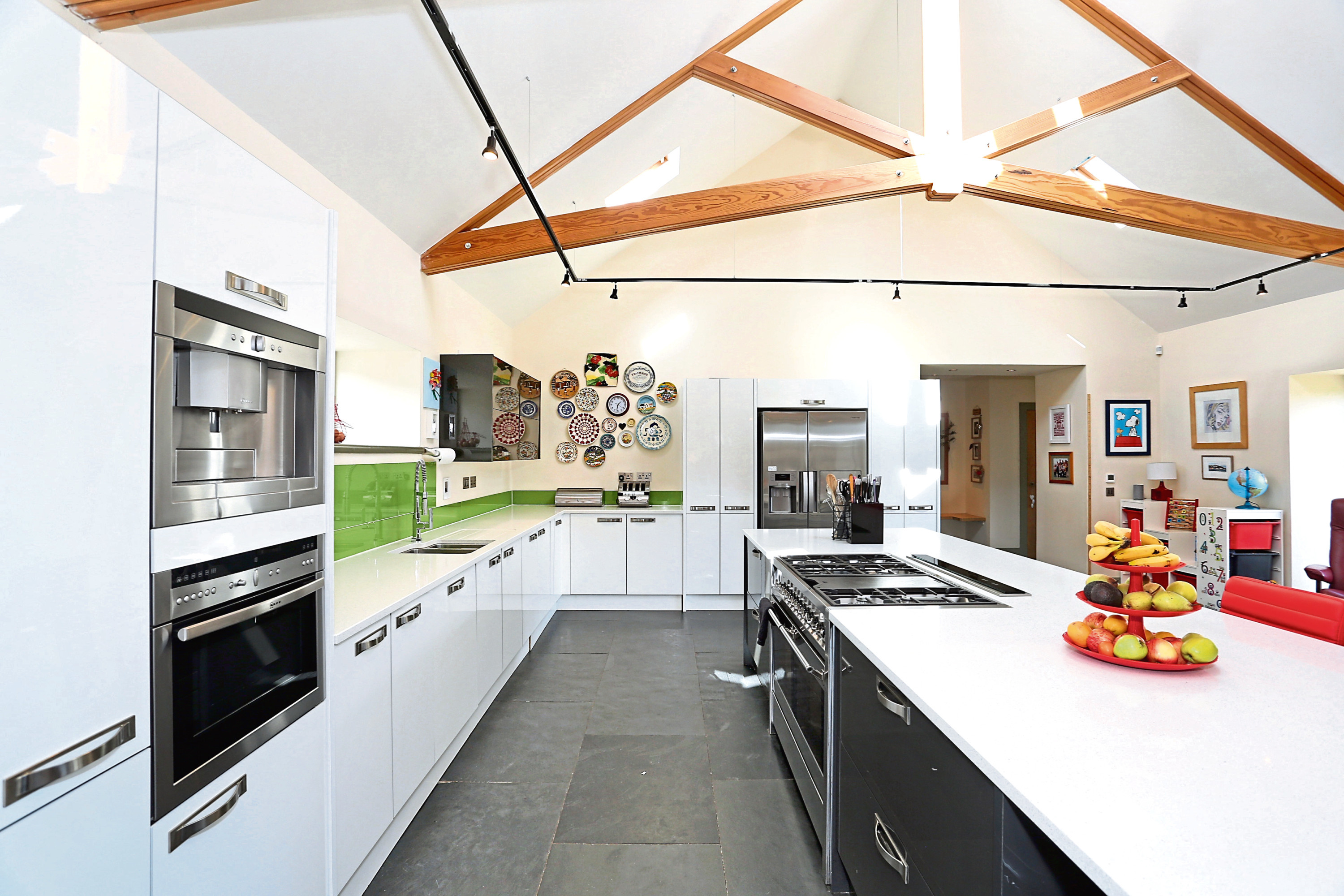 You can just imagine hosting family dinners or gatherings with friends in this space, keeping cosy in the winter months with the wood burning stove.
In the left wing of the property there is a large family room with double aspect windows.
"I'd probably say it's my favourite room in the house," said William.
"On a warm summer evening it's lovely sitting in the lounge with panoramic views over the whole of Aberdeenshire.
"We love watching the sunset over the hills and seeing the silhouette of Bennachie on the horizon.
"In the winter we've seen the Northern Lights from here and Bonfire Night is spectacular.
"You can see the fireworks displays of Inverurie, Kemnay and Kintore light up the valley which is a real treat."
From this room stairs lead to a study area on the landing along with an en suite guest bedroom.
On the right wing the master bedroom sits to the front of the property on the ground floor, benefitting from a luxury en suite and more gorgeous views to wake up to.
There is another generous double bedroom and family bathroom on the ground floor, with stairs leading to two further double bedrooms on the upper floor as well as another shower room.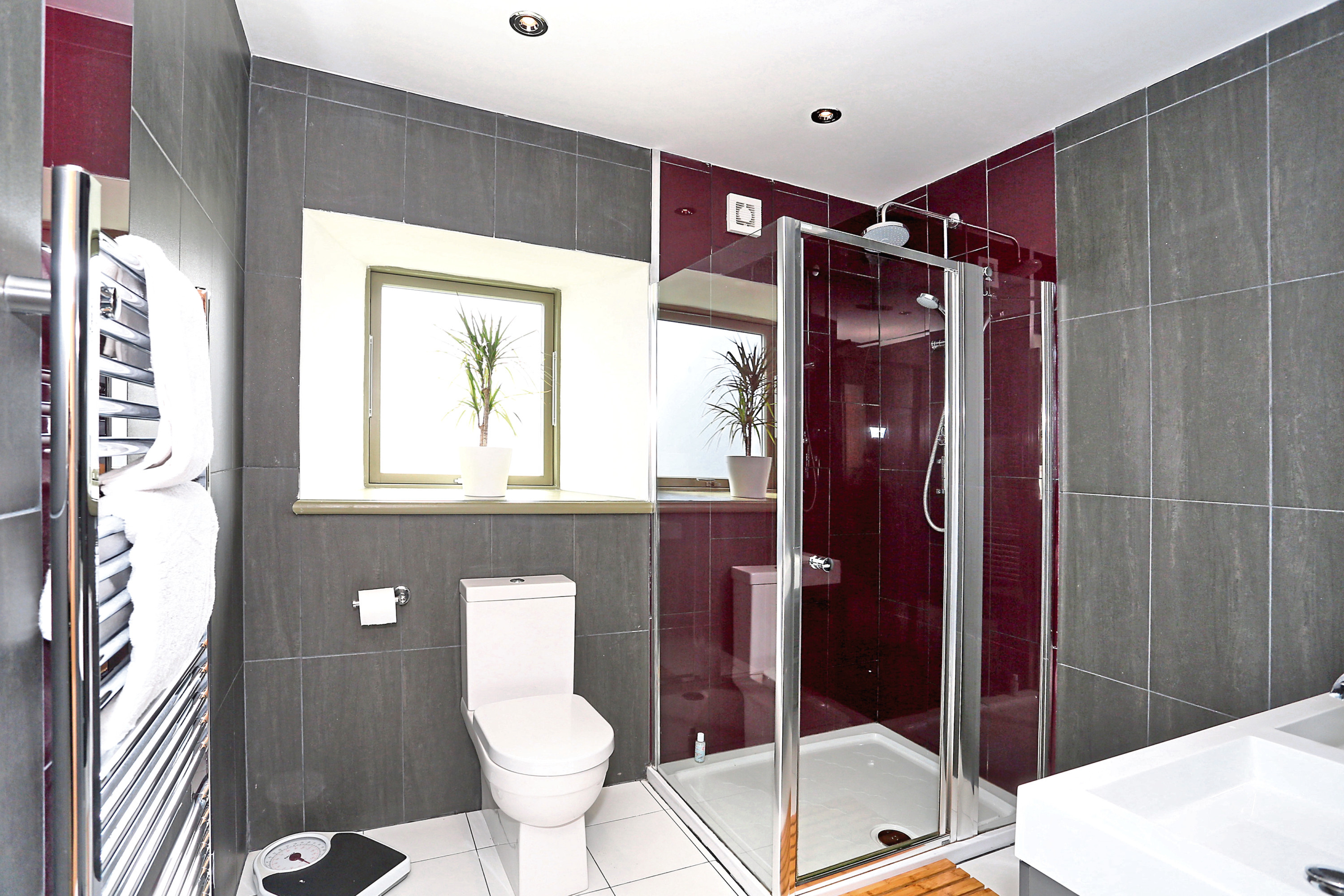 Outside there is a sizeable patio area within the 'U' of the steading as well as extensive lawns and the ground to the front, allowing fantastic views of the surrounding countryside.
There is parking for a number of vehicles to the side of the property as well as a triple garage.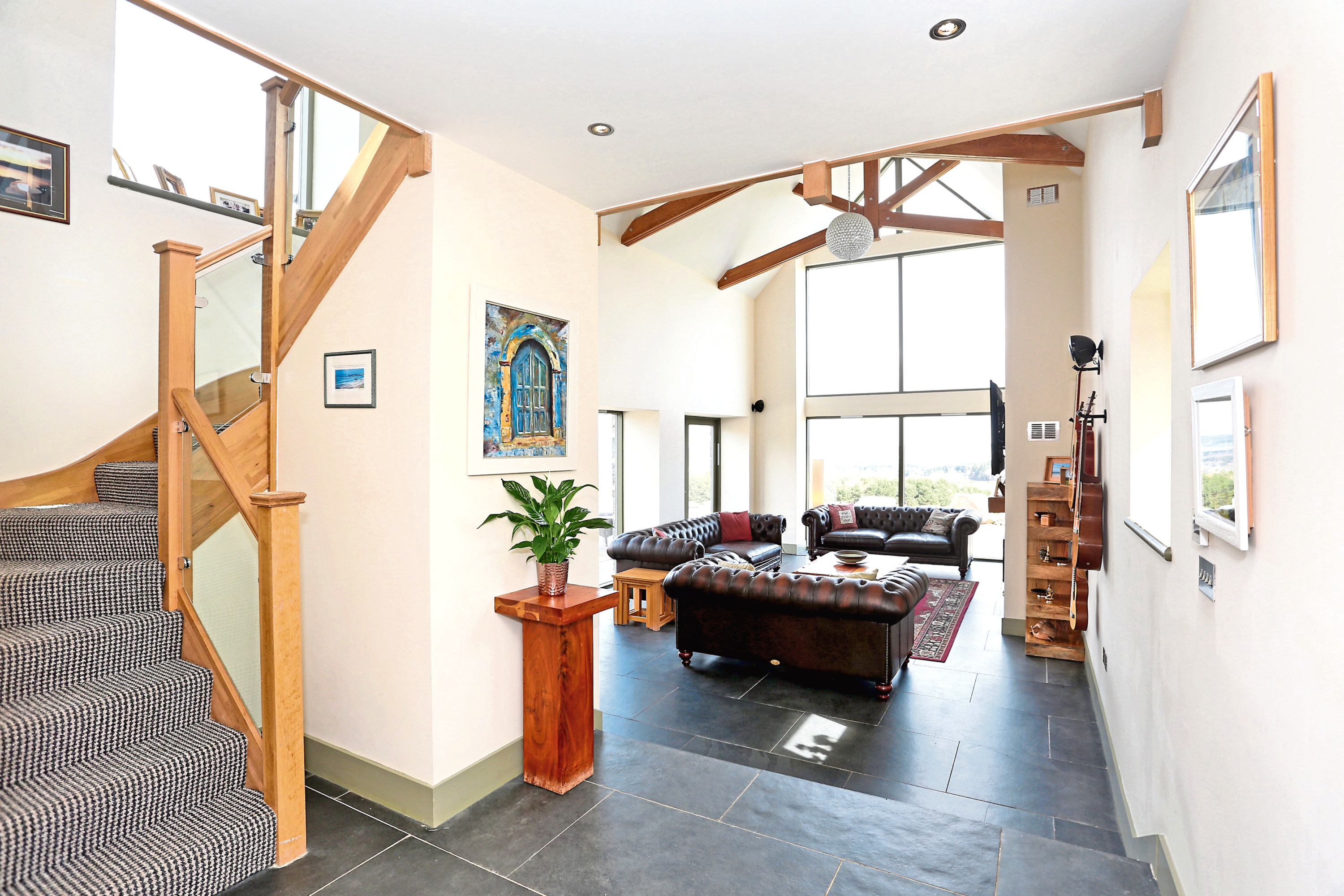 It's with rather heavy hearts that William and Judith are leaving Rowanbush Steading, but they will certainly be kept busy.
"We love the house and the area," said William.
"It's been such a joy that we want to go and do something similar and hopefully as amazing.
"We've our eyes on a couple of potential projects, though our friends and family think we're mad.
"But you only regret the things you don't do, and we've one more house to build before hanging up our self-building hard hats."
Offers should be made in the region of more than £680,000.
Contact Stronachs on 01224 626100.