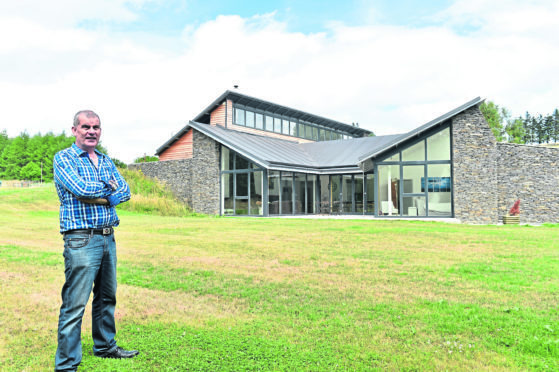 Skyhouse is an architectural marvel located in the heart of the Aberdeenshire countryside. Philippa Gerrard spoke to
the owner to find out more about this most unusual property.
Nigel Boyce spends most of his days cruising at approximately 35,000 feet.
But when the airline pilot isn't among the cloudless blue skies above our heads, he's admiring a view that's much closer to home.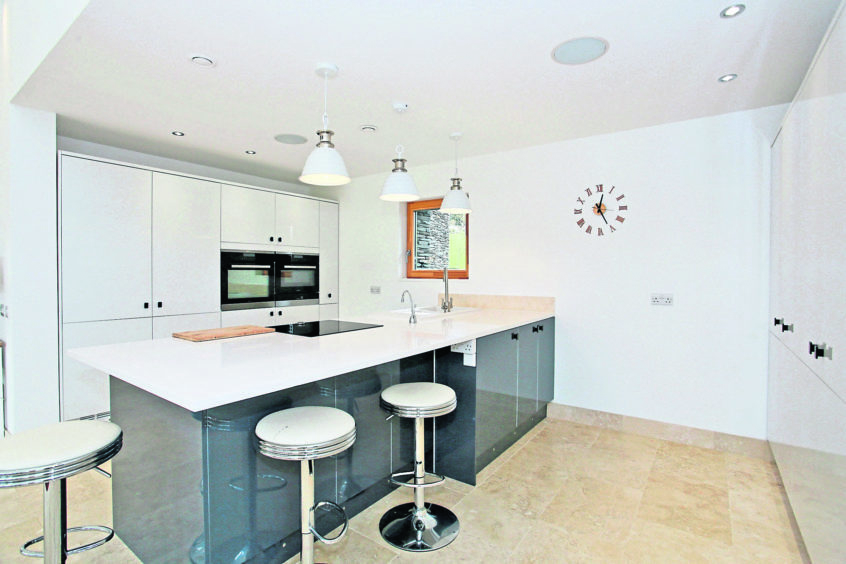 Sitting on approximately an acre of land, Nigel's property the Skyhouse offers a panorama of the surrounding area, with mature trees and shrubs in the foreground and rural forest views beyond.
Located in the small hamlet of Cushnie, near Alford, this impressive three-bedroom property was designed by Nigel himself, after he found himself craving a home with more space and light than he could ever hope to find on the property market.
"I wanted the house to be bright," Nigel said.
"I wanted the sun to always be shining in through a window.
"And that was my brief, that was it."
Planning permission was granted in 2014, but the Skyhouse experienced its first bit of turbulence only a few weeks later.
"Stupidly I organised work to start in October of that year," said Nigel, 60.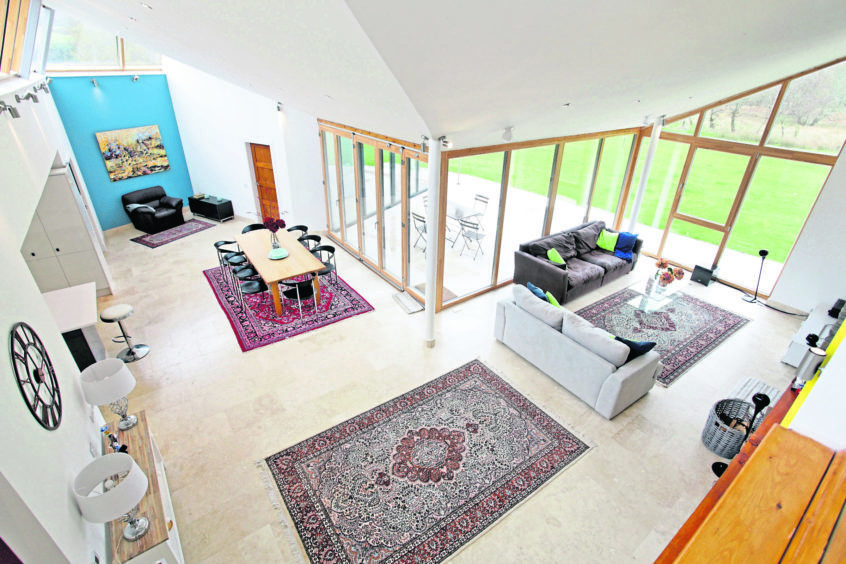 "Snow started falling pretty quickly and because we were doing the foundations it all had to be put on hold until 2015.
"Then I was away for the best part of six months doing a course for work and I didn't want to have the builders there forging ahead without me.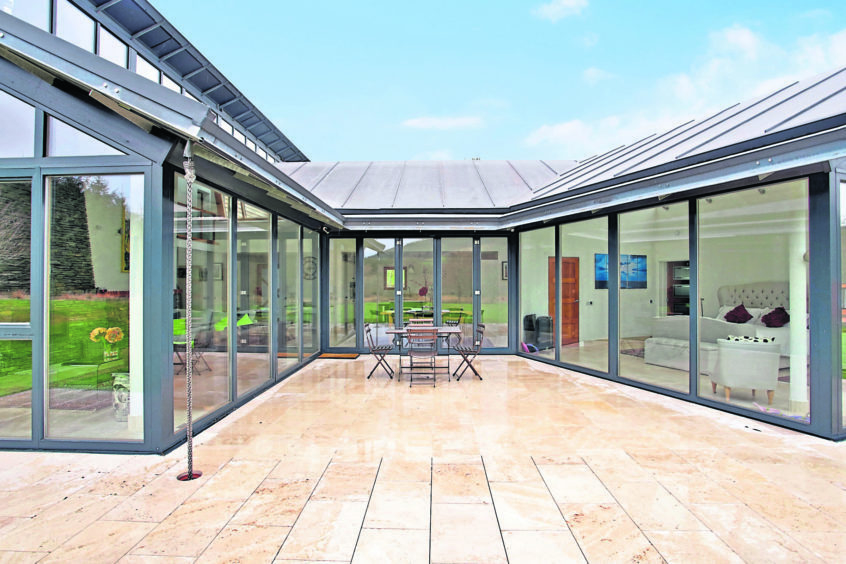 "So because I wanted to project manage it and see it all first hand, it took a while before things really got going."
But the build eventually picked up momentum, and by winter 2016 Nigel was living in the property.
It was approximately a year later, however, before he credits the property as being fully finished, having spent a considerable amount of time picking out the finer details of his dream home.
"I like the minimalist contemporary look," he said.
"Take the kitchen for example – there is no toaster or kettle on display and that is deliberate.
"I like to keep things bright and clean, so the toaster has its own drawer and a built-in water boiler takes away the need for a kettle to be sitting out.
"The lack of radiators is another minimalist quirk.
"There is underfloor heating throughout which works fantastically well and takes away the need for bulky radiators in the main living space.
"I might have run into a bit of a problem if I had needed radiators in fact, because so many of the walls are glass it just wouldn't have been possible."
The windows were integral to Nigel's designs, and many are a feat of engineering in themselves.
Solar-reflected and self-cleaning, you are hard pressed to find a wall without a window in some shape or form.
The horseshoe-shaped living space is the perfect showcase for them, with the fabulous cathedral-height lounge in particular making the most of the country views.
The kitchen and dining area is set on an open-plan with the lounge, with bi-fold doors leading to a suntrap of an inner courtyard.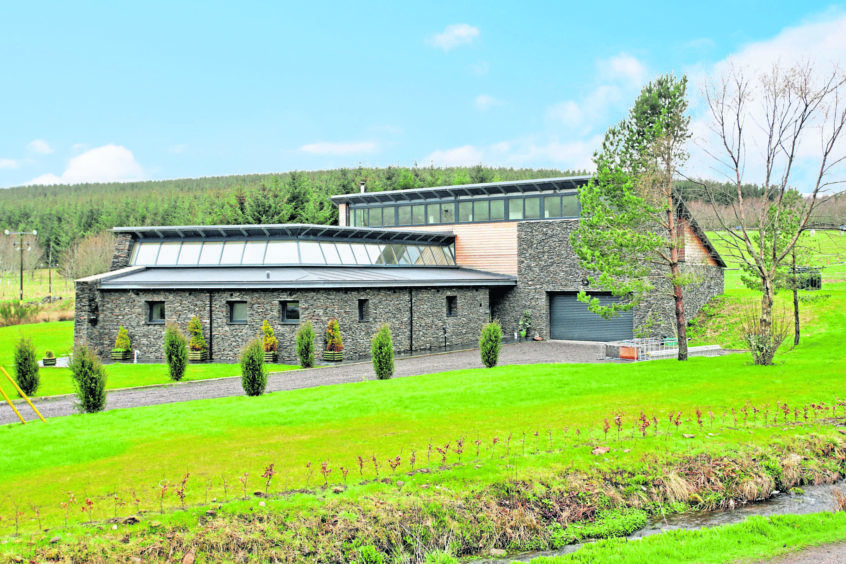 And Nigel's passion for natural light doesn't stop there, with floor-to-ceiling windows also present in the master suite.
However, rather crucially, there was one room Nigel left out of the clean lines and sunlight brief: the home cinema.
"The cinema was something I always wanted," he said.
"I really enjoy films and use it almost every night.
"You can put the TV on in there or connect your computer too, so I use it more than I first thought.
"The starlight ceiling was something I actually saw on the internet, but had real trouble finding someone who knew how to do it here.
"In the end I was flying through Hong Kong with work and picked up the materials there.
"It was about 7km of cables I needed in the end," he laughed.
"But the end result is just what I wanted.
"The first time I turned it on, my son and I just sat back and said, 'Wow'.
"The lights flicker and shine like real stars and you can change their colours.
"Light blue or amber are my favourites – they look just like sunrise and sunset."
But circumstances have changed for Nigel, who has regretfully had to put the Skyhouse up for sale.
Although it was a wrench to place the property he built on the market, Nigel is ever the optimist.
"It's sad that I'm not able to live in the property I built," he said.
"But I'll take everything that I've learned with me and I think I've got one more house build left in me yet.
"Hopefully someone else will enjoy living in the Skyhouse for many years, just as I had planned to."
Offers should be made in the region of more than £575,000.
Contact Simpson and Marwick on 01224 622622.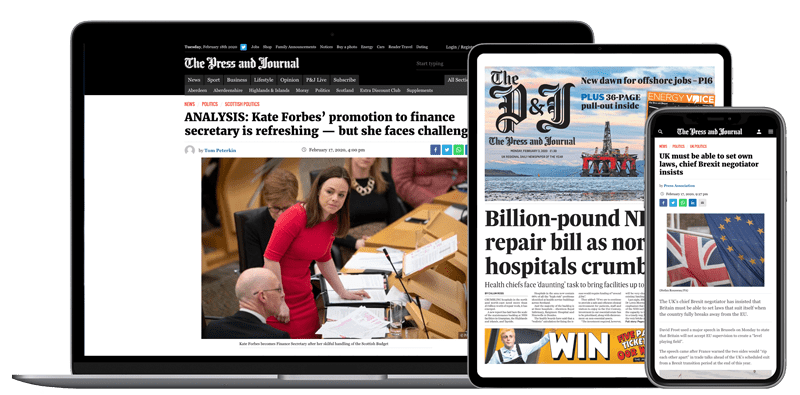 Help support quality local journalism … become a digital subscriber to The Press and Journal
For as little as £5.99 a month you can access all of our content, including Premium articles.
Subscribe