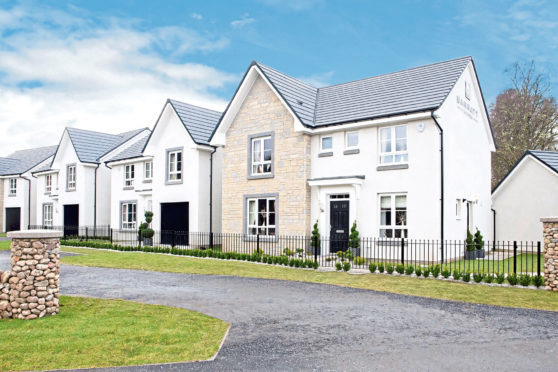 Older first-time buyers are moving out of the city centre and into more rural developments, writes Susan Welsh.
Compared with several decades ago, the average age of the first-time buyer is on the increase, with many house-hunters not taking their first steps on to the property ladder until they are well into their 30s.
It is no surprise, therefore, that many house builders are also experiencing a surge in demand for homes in the suburbs and countryside.
Taking a breather from living in what may be a bustling, busy city centre makes good sense for many first-timers at this stage in their lives, as their property pound may go further.
What's more, especially now as interest rates remain low and competitive, buying can often prove cheaper than renting in a city, once saving for that all-important deposit is out of the way.
Two Barratt Homes developments where many buyers have secured their first home away from the city are Ness Castle by Inverness and Osprey Heights in Inverurie.
Ness Castle sits on the outskirts of Inverness but, at the same time, is within easy reach of a major supermarket, while the opening of the city's new Holm Mills Bridge on the city's west link makes it even more accessible.
This development has a striking appearance with classic Highland features such as drystone walls, ample green space and wooded surrounds. Here, prices start at £189,995 and qualifying buyers can make their move using the Government-backed Help to Buy scheme.
Nestled in the heart of Aberdeenshire, the town of Inverurie has long been an attractive place to live for people of all ages thanks to its quality selection of bars and restaurants and thriving high street, paired with excellent transport links to Aberdeen. Osprey Heights has become a favourite with younger buyers due to its range of fantastic two and three-bedroom starter homes, its close proximity to the town and the five-star workmanship of the product on offer.
This includes the Balintore, (also on offer at Ness Castle), which is priced from £184,995, and can also be bought using the Help to Buy scheme. The Balintore house type has a bright and spacious lounge opening into a well-proportioned open-plan kitchen and dining room, as well as two double bedrooms and a family-sized bathroom. The ground floor also provides a handy utility space and WC.
Mike Cowie, sales and marketing director at Barratt North Scotland, said: "At Barratt Homes we are committed to helping younger people enjoy the benefits of home ownership, which is why our offering often includes a range of affordable options for those taking their first steps into the market place.
"Both Osprey Heights and Ness Castle have been popular options from the outset for buyers looking to make a sound, long-term investment in their first home. Both benefit from having close access to warm, thriving communities, excellent amenities and close access to city attractions for when they need them.
"And, with Help to Buy and other helpful incentives on offer, as well as excellent support from our independent financial advisers, we hope to make the dream of home ownership a reality for many more first-timers."
Contact: www.barratthomes.co.uk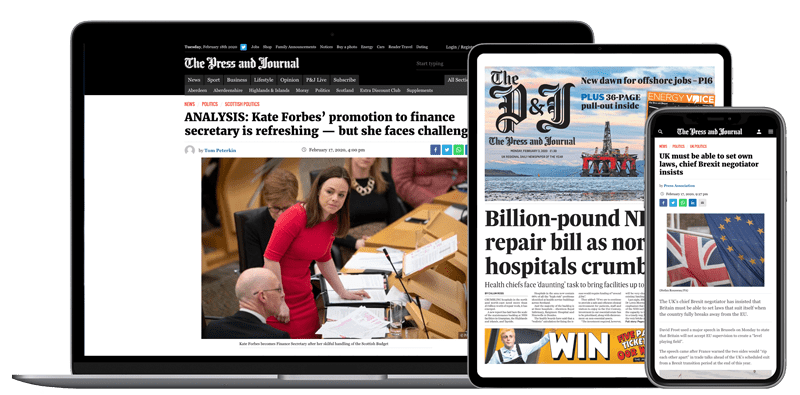 Help support quality local journalism … become a digital subscriber to The Press and Journal
For as little as £5.99 a month you can access all of our content, including Premium articles.
Subscribe