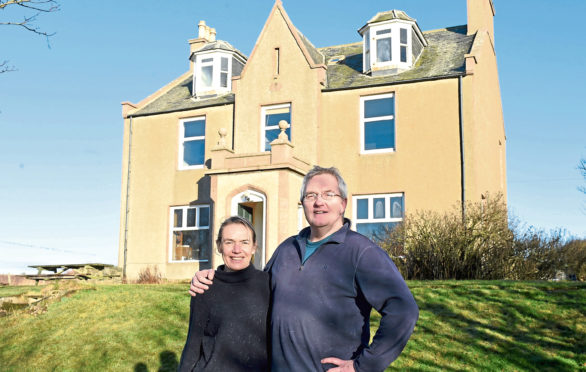 Slains House is an Aladdin's cave of treasure, its many rooms filled with quirky odds and ends from around the world, but mainly Indonesia.
Sculptures, paintings and oriental rugs are scattered around the grade C listed former manse in Collieston near Ellon, where you need only stand at the front door to drink in views of open countryside and the glittering sea.
From crashing waves to millpond stillness, one of the best spots to admire nature's splendour is from the first-floor bathroom, or to be more precise, the toilet.
Owners Huib Attema and Nienka Van Ginkel, who hail from the Netherlands, appreciate this unusual viewing tip as being part of Slains House; and the pair have carefully restored the home's stunning history.
From stripping back orange carpets to reveal original floorboards underneath and turning a separate cottage into an annexe, Huib and Nienka have spent 12 years transforming Slains House into a lovely family home.
They believe they will never be quite finished when it comes to finding jobs to do, but now want to start work on a fresh project where Nienka can indulge her passions for painting, sculpting and felt making.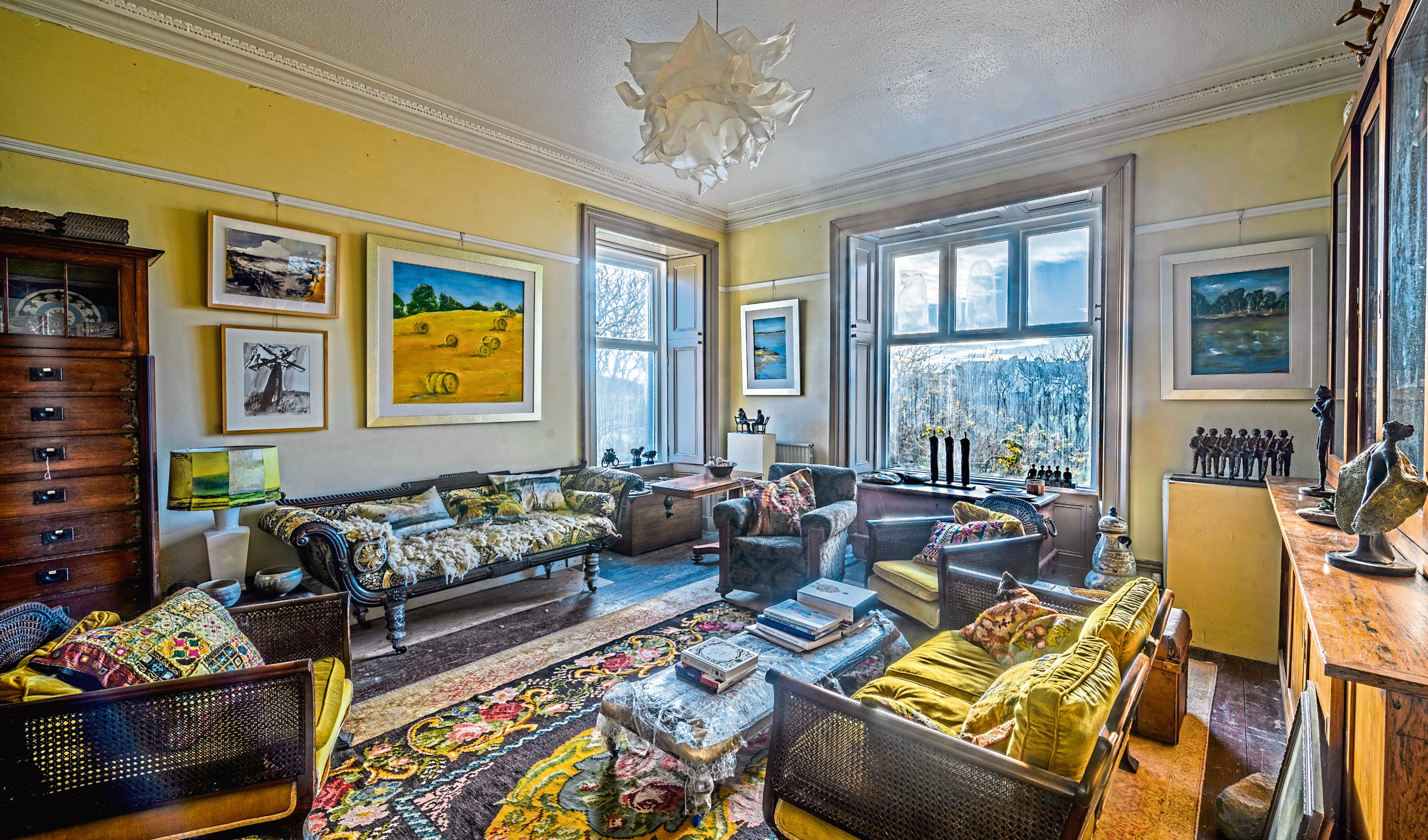 Her lovely works of art are carefully hung in the drawing room, where furry brothers Patch and Basil can often be found relaxing.
"I think we fell in love with Slains House partly because of the surrounding scenery, but also because of the possibilities it represented," said Nienka.
"Our two girls, Fopk and Wikke, were 10 and seven when we moved here after living in Indonesia and it was one big adventure for them.
"They came racing down from the bathroom one time to say they could see five dolphins jumping in the sea, so off we went to the beach to get a closer look.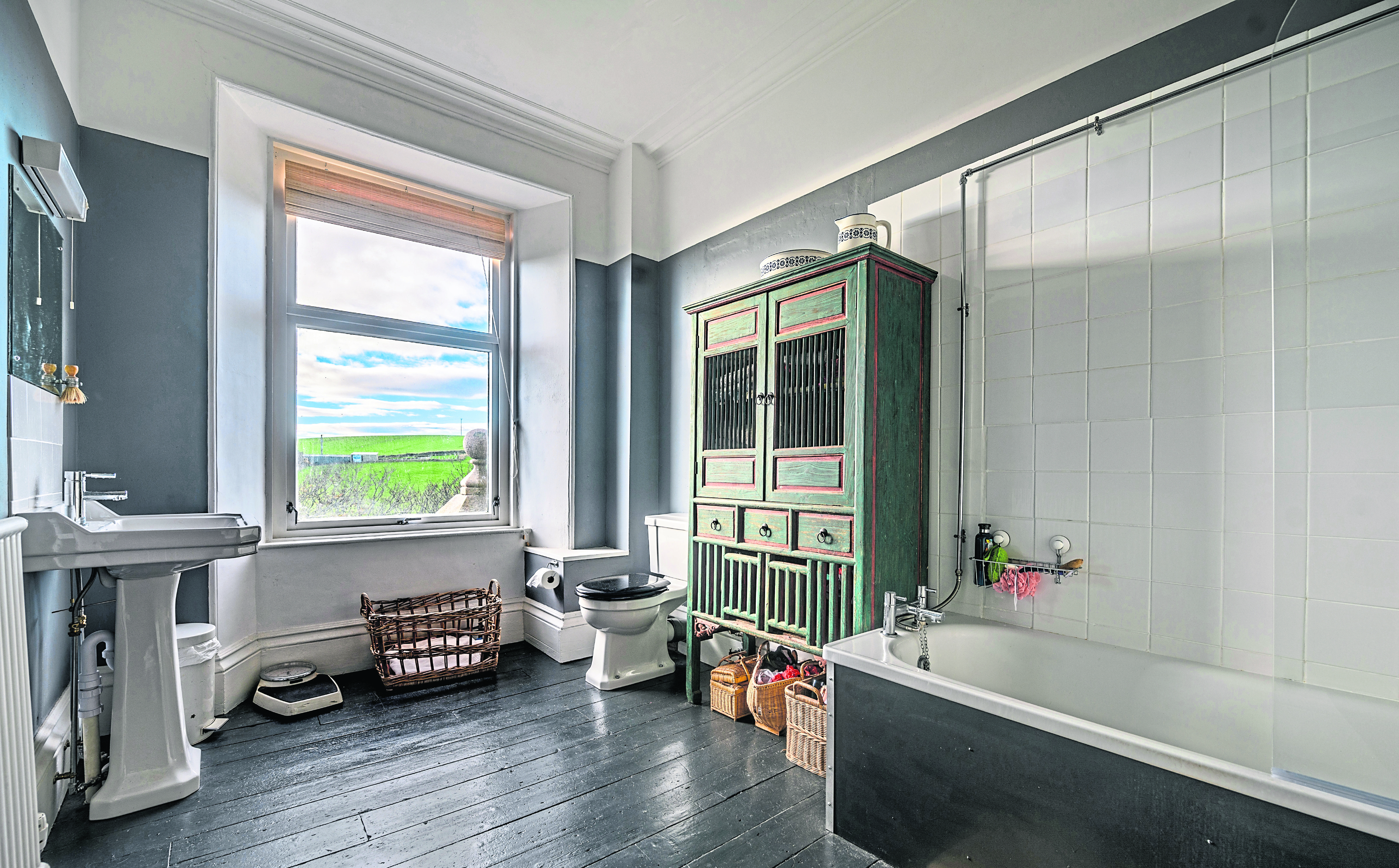 "We've spotted whales as well, that's the beauty of living by the sea.
"Slains House has a wonderful history and we've done our very best to preserve it.
"It was once run as a B&B and it was also an antique map and book store."
The feeling that many people have wandered down the marble hallway is certainly prevalent, in a quiet and comforting way.
Natural light fills the reception hall and it is the sense of airiness which attracted oil worker Huib.
The drawing and sitting rooms both overlook the front of the property, and the sitting room boasts a fireplace with ornate stove.
The dining room looks on to the side of the manse and will be wonderful for dinner parties.
Huib and Nienka tend to do most of their entertaining in the breakfast room and kitchen.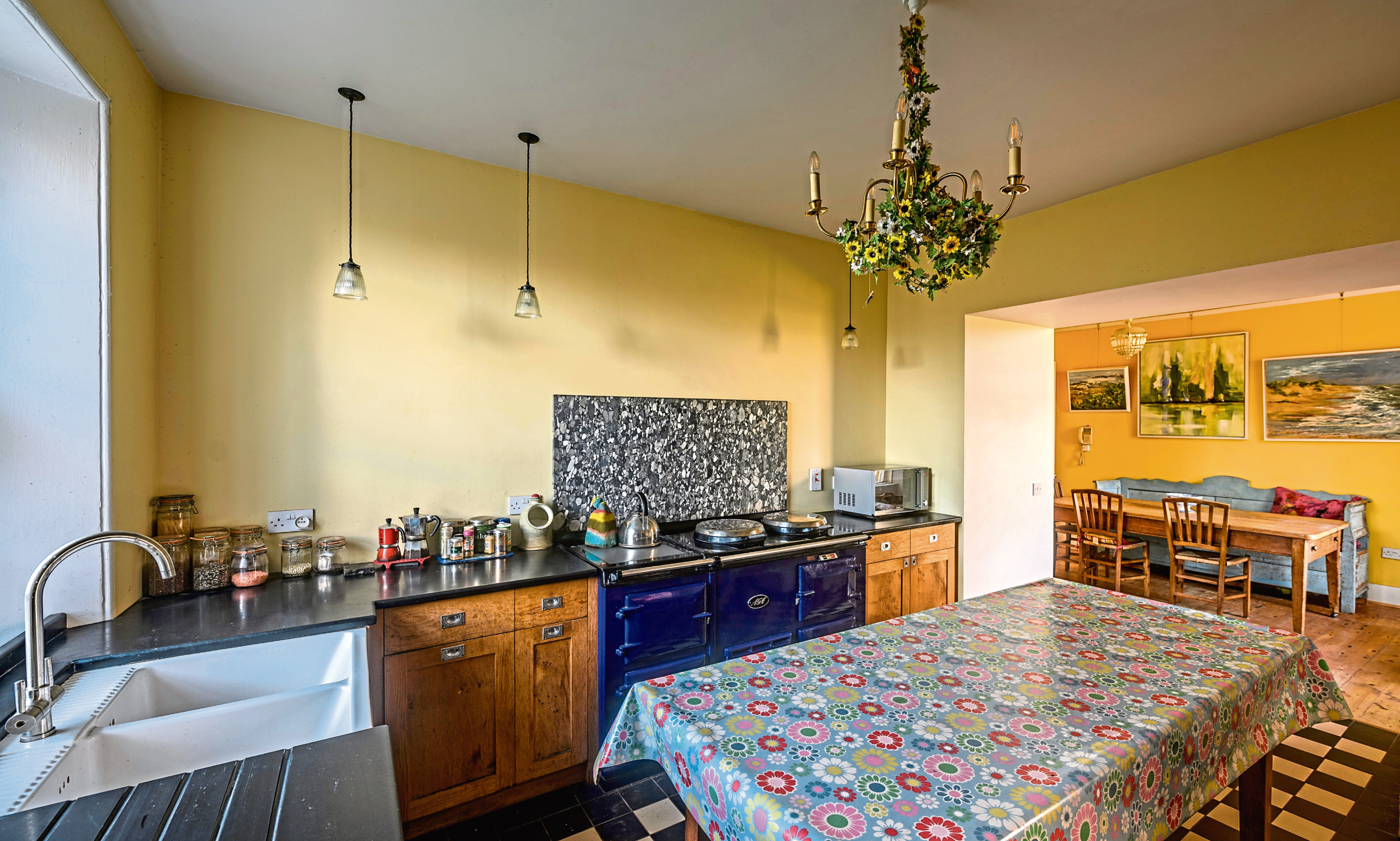 This open-plan space offers a four-oven Aga and stove, where Huib often brews hot coffee.
"We can usually be found in here; the kitchen is part of the original cottage and we just knocked through to create this space," said Nienka.
"It's a very peaceful spot."
Leading off the kitchen is the annexe which also has its own separate door outside.
It offers a shower room, sitting room and two bedrooms upstairs – with the potential for it to be used as a studio or B&B again.
Back in the main part of the house, the beautiful hand-painted staircase leads to the first floor, where there are four double bedrooms.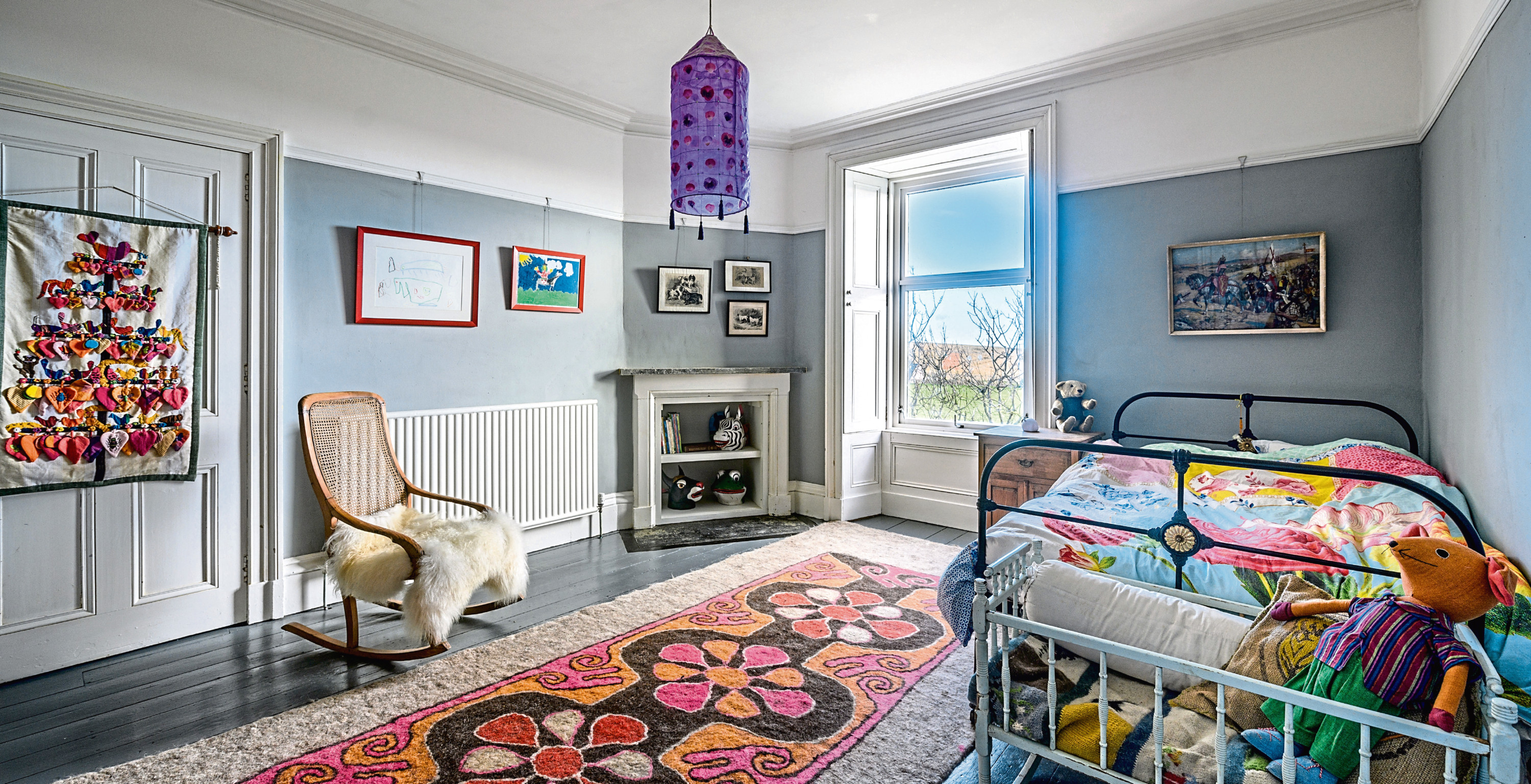 Two bedrooms in particular, including the master bedroom, offer stunning views of the sea.
Each bedroom offers its own individual character, and two bathrooms can also be found on this floor.
The attic floor offers two further bedrooms with far-reaching views to the sea and harbour through bay windows.
A bathroom with free-standing bath completes the accommodation on offer.
Huib and Nienka did most of the painting and plumbing themselves, and Huib is hopeful that new owners will carefully preserve remnants of the past.
"You won't find blue LED lighting on the stairs and when we re-decorated, we didn't want to get rid of everything," said Huib.
"The original manse, although we aren't actually allowed to call it a manse, dates back to 1876.
"It was built by Aberdeen architect William Smith, who was of course involved with Balmoral Castle.
"There was a lot of woodchip wallpaper and when we peeled away the layers, we found writing from previous owners on the wall.
"One inscription reads 1849 and the other reads 1945 – it seemed a shame to paper over them again.
"We've also kept some beautiful faded wallpaper going back to the Victorian era in one of the other bathrooms.
"I can't really explain what it is about Slains House.
"On a clear night I can lie in bed and when I look out the window, you can see the moon reflecting on the sea.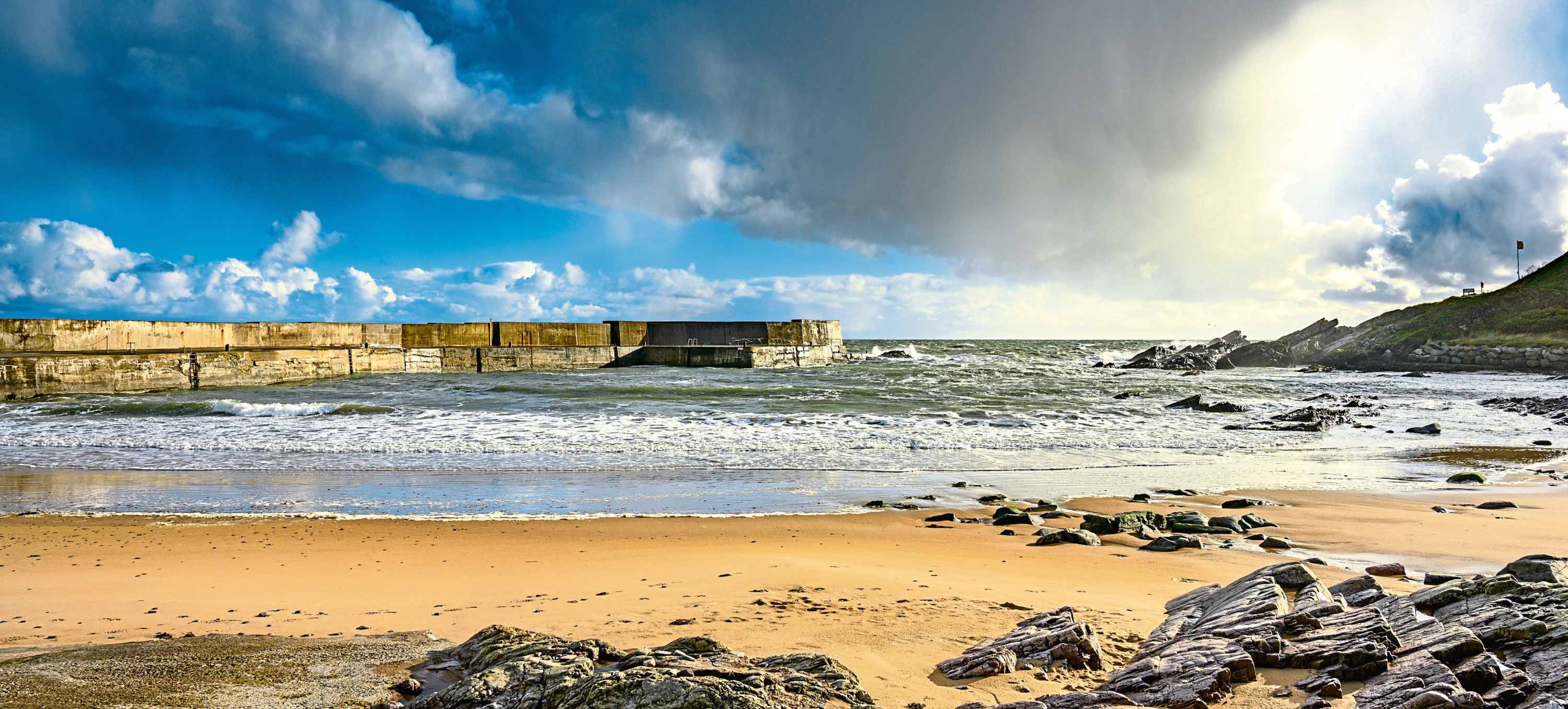 "It's pretty rare to find that, we will really miss the sea views."
Slains House is only a short walk to the beautiful sandy beach, and the more secluded Hackley Bay Beach is also close by.
"Collieston is a lovely little community, and there's always lots going on," said Nienka.
"What is particularly nice though is that you can be as involved as you like, or keep yourself to yourself."
Offers should be made of more than £495,000.
Contact Savills on 01224 971100.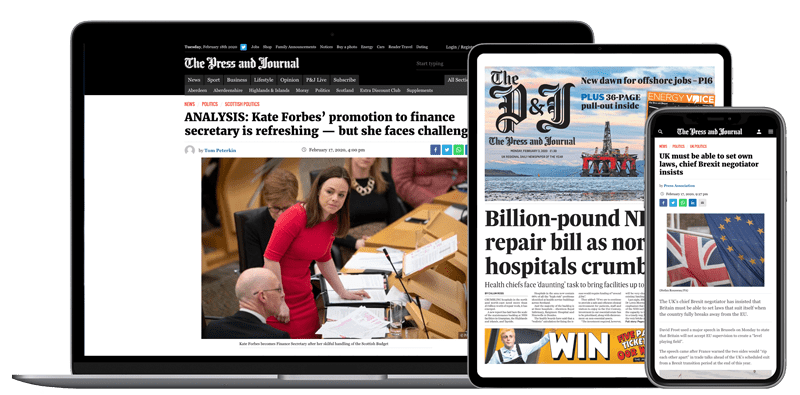 Help support quality local journalism … become a digital subscriber to The Press and Journal
For as little as £5.99 a month you can access all of our content, including Premium articles.
Subscribe