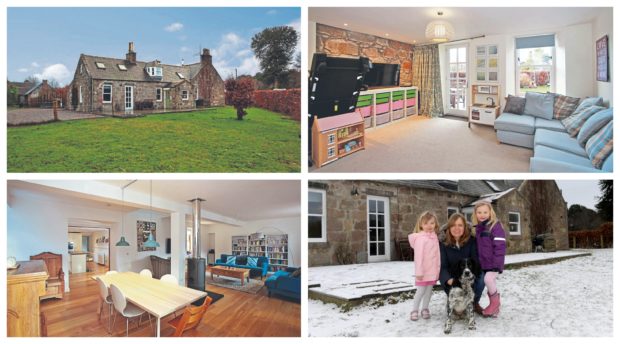 When the Knudsen family first set eyes on Nether Boghead, they saw a gorgeous period property which was in desperate need of some tender loving care.
The former owner had only renovated half of the house before emigrating to Australia, leaving Casper and Arlene to take on the hefty project while raising a family.
Five-year-old Rosie and Freya, 3, have grown up at Nether Boghead with big sister Maggie, who is eight, and their arrivals gave the couple a renovation schedule to meet.
With each new baby came a frantic rush to create open-plan space, and fresh paint went on the wall with just days to spare.
Casper and Arlene wouldn't have it any other way, though, and feel they have left their own mark on the house, which dates back to 1890. "Nether Boghead was part of Finzean estate and we believe it was two houses which then merged together," said Casper.
"We are attached to the old shop and post office and part of the house was the estate office, where tenants would come to pay their rent.
"It has been a never-ending project and we look back now and laugh at the whole thing.
"It's quite amusing to think that we knew a new baby would be arriving and that was instrumental in the renovation progress.
"Only half of the house had been renovated when we moved in and we stripped it right back to the bare walls. Half of the house was essentially a shell and we lived in alternating parts when we did all the work."
From electrical work to insulation and plumbing, Nether Boghead was completely transformed and the family even managed to stick to a budget. A local joiner was employed to carry out the more difficult tasks and Casper has done much of the work himself.
The dining kitchen is an incredibly modern space complete with central island and trendy spotlighting.
It leads through to a stunning open-plan dining room and lounge, where the use of a steel supporting beam has maximised the space on offer.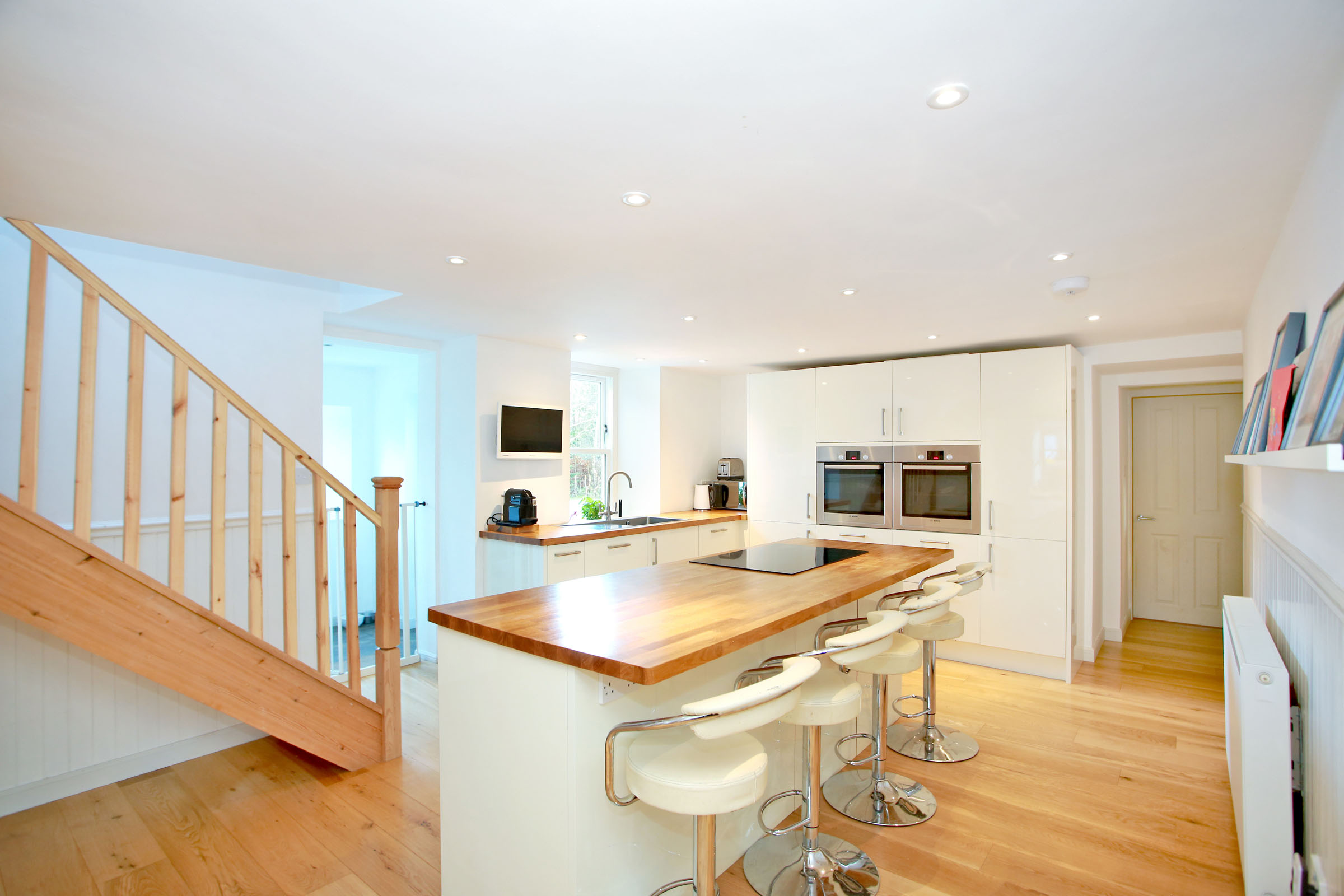 "We worked to a budget and made the beam a feature; we love this space and it's where we spend the most time as a family," said Casper.
"I'm from Denmark, where open-plan space is the norm, but I think the UK is catching up with design ideas.
"Renovating has been tough but when I look at what we have created, it is a reminder that it has all been worthwhile."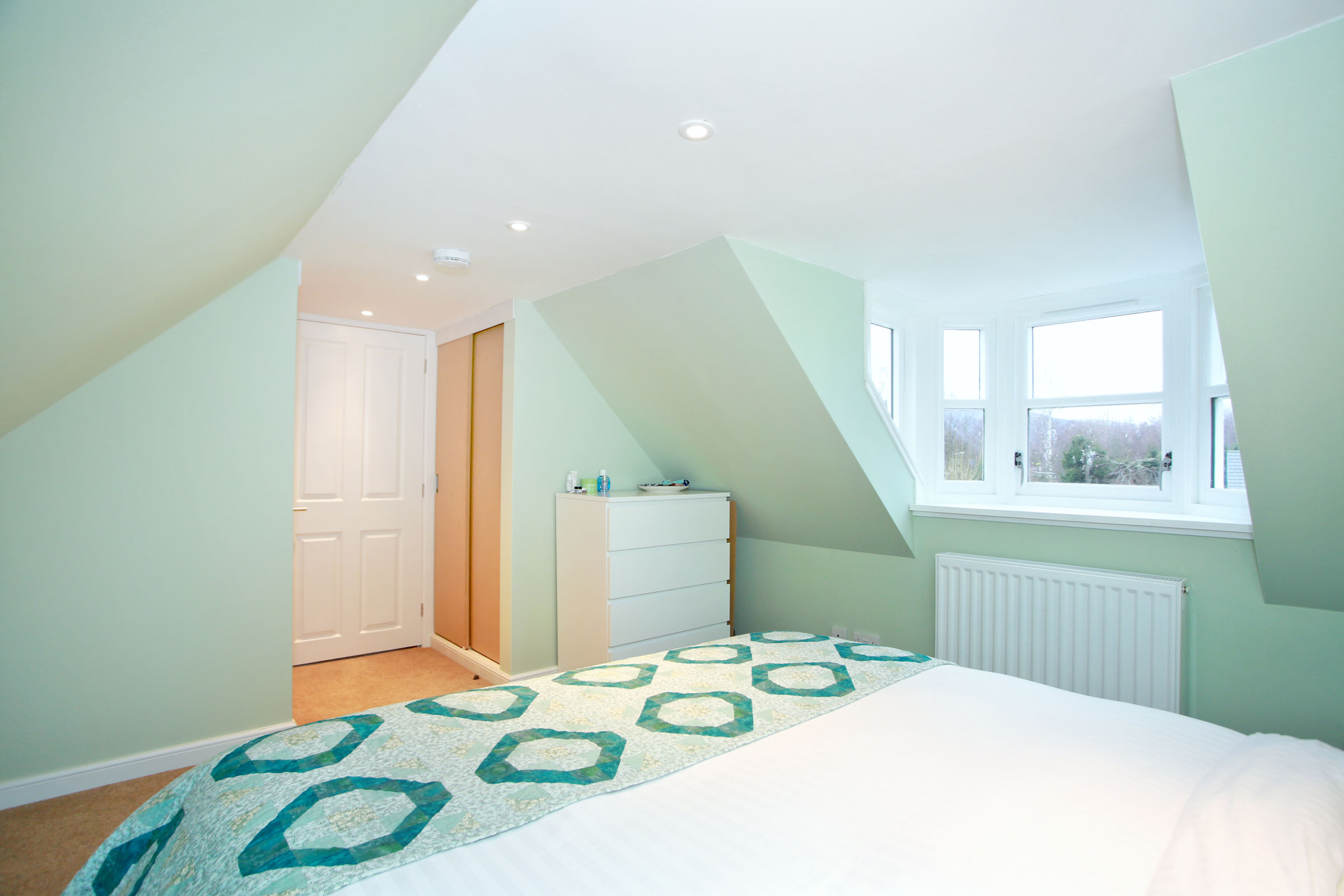 There is a freestanding Morso wood-burning stove and stylish oak flooring, with ample space for dining furniture. This room will be fantastic for entertaining and offers lots of versatility. There is a further family room with an exposed granite wall and there is also access to the sun deck and garden.
The inner hall also leads to a study but this room could easily be used as a lovely guest bedroom, complete with exposed wood flooring.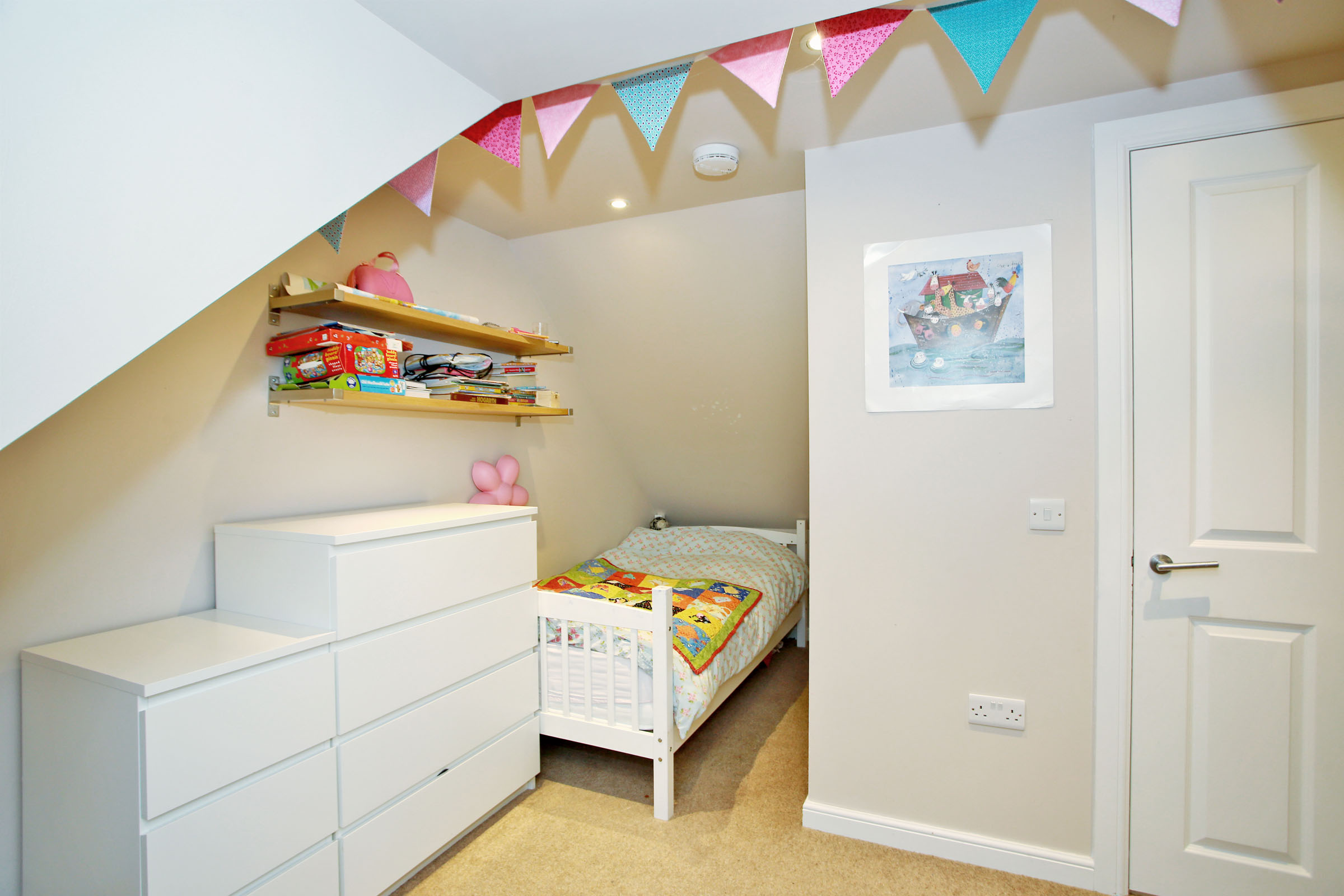 The remaining bedrooms can be found upstairs, where you can take in the lounge from the galleried walkway complete with glass balustrade.
All three bedrooms are of an excellent size with views of the surrounding countryside.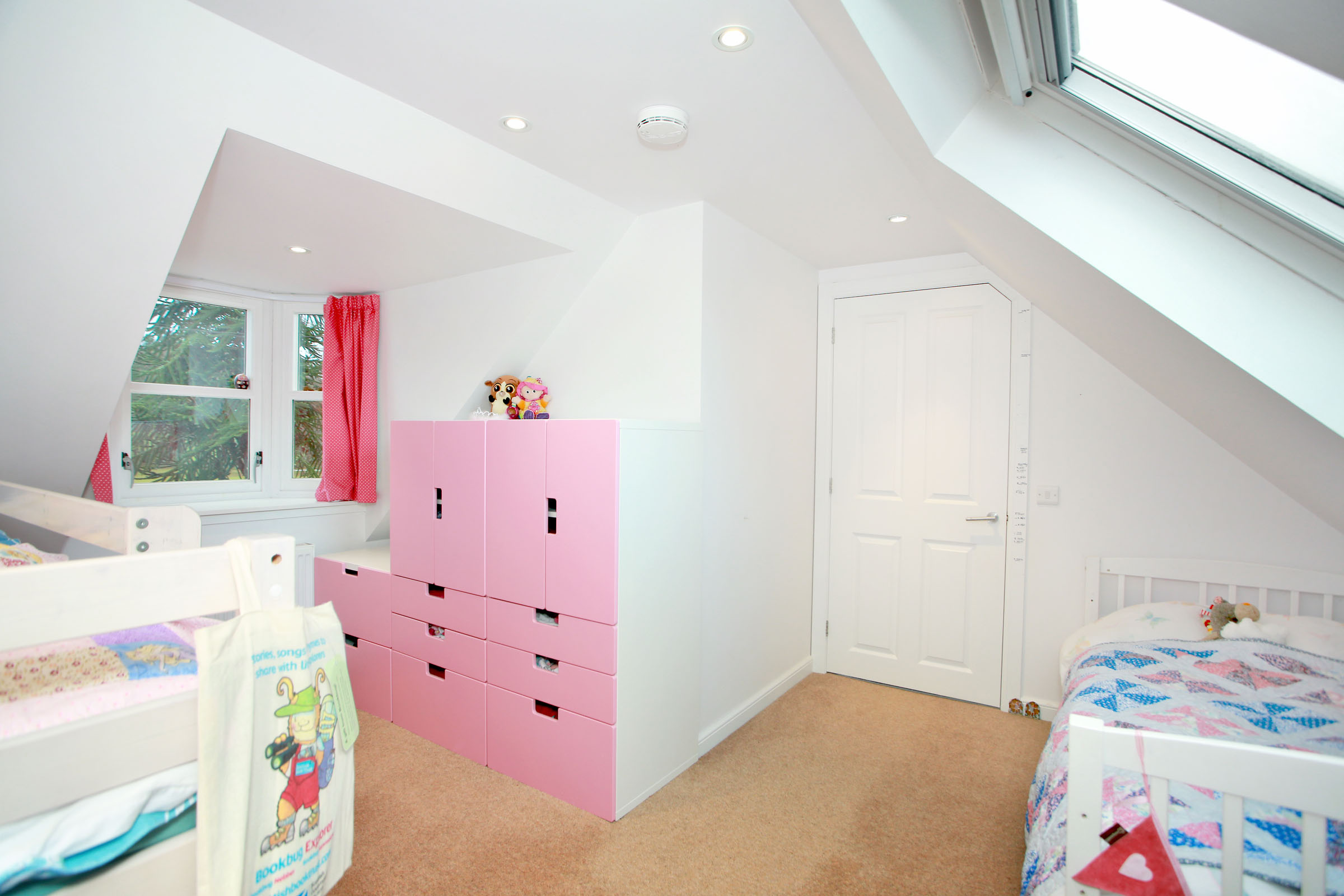 It was the gardens of Nether Boghead which sealed the deal for the family, with the children spending most of their time outdoors with the family dog, Molly.
There are extensive garden grounds complete with a sun deck for alfresco dining.
"We just wrap up warm and once spring arrives, the garden comes to life," said Casper. "We cook on the barbecue and we love the fact that we are so close to nature.
"There are fantastic walks on our doorstep, and although Finzean is a small place, it is amazing what's on offer. There is a good little school and a really lovely community.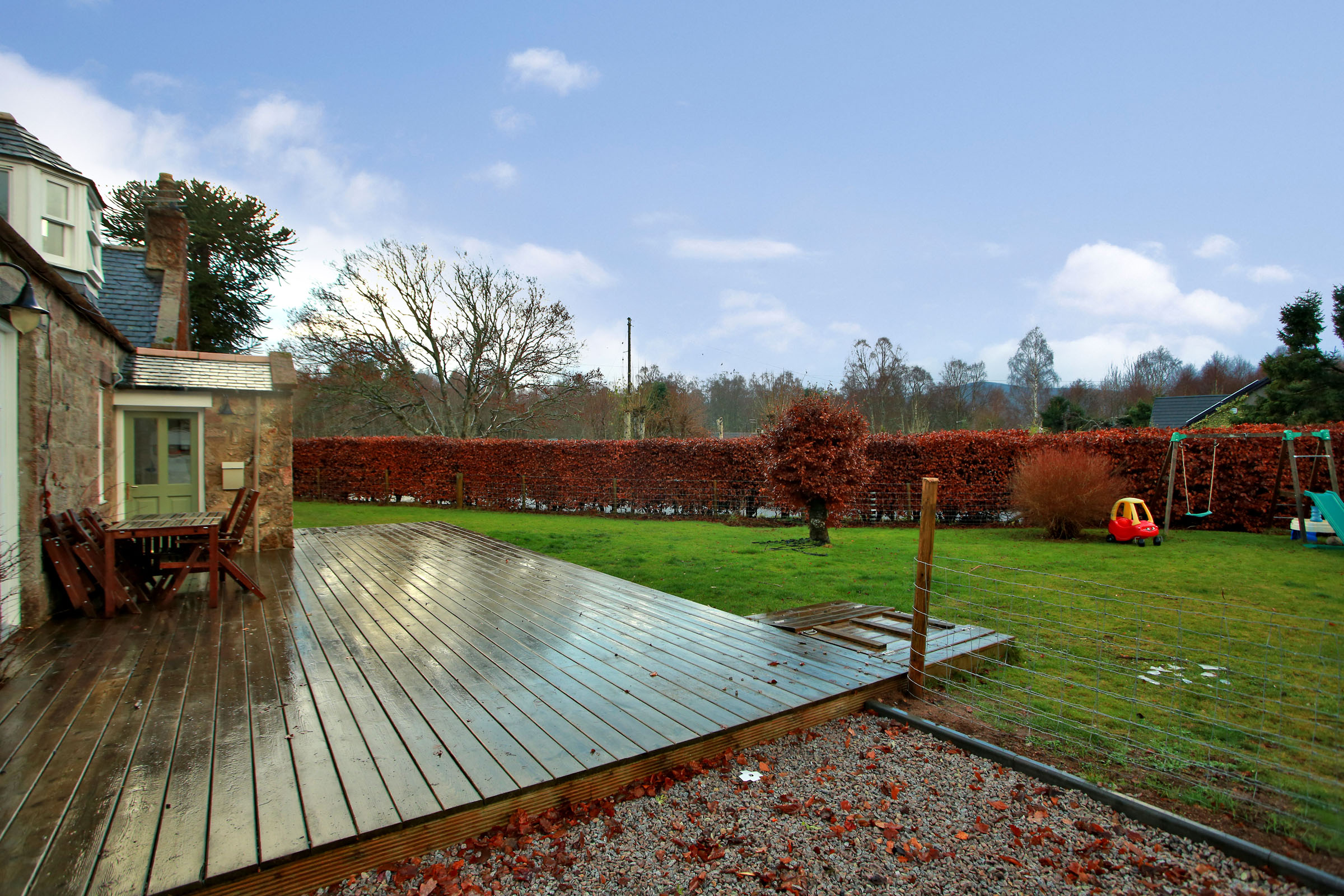 "We have loved it here and I'm so glad we had a vision for Nether Boghead, an idea of just how brilliant it could be for our family."
Offers should be made of more than £330,000 for Nether Boghead.
Contact Raeburn Christie Clark & Wallace on 01330 822931.