There is something rather lovely about Glendavan House, with its beguiling sense of character and gorgeous views across Loch Davan.
Set within the Cairngorms National Park, this seven-bedroom family home has more than three acres of well-maintained garden, and borders the Muir of Dinnet national nature reserve.
It has been a haven to the Trantor and Milne family for decades, and has also welcomed hundreds of visitors from around the world. It is currently run as a bed and breakfast by mother and daughter team Moira and Becs, with many guests returning year after year to enjoy the tranquillity on offer.
Their hospitality has been awarded the sought-after five gold stars by Visit Scotland, but Becs believes that the secret to success lies in Glendavan House itself.
And whilst she has enjoyed sharing the wonders of the Victorian property  with guests, it is clear that it is held most dear by those who slowly but surely brought it back to life.
"My grandparents bought Glendavan House in 1980; we had previously all lived together – this big mad family," said Becs.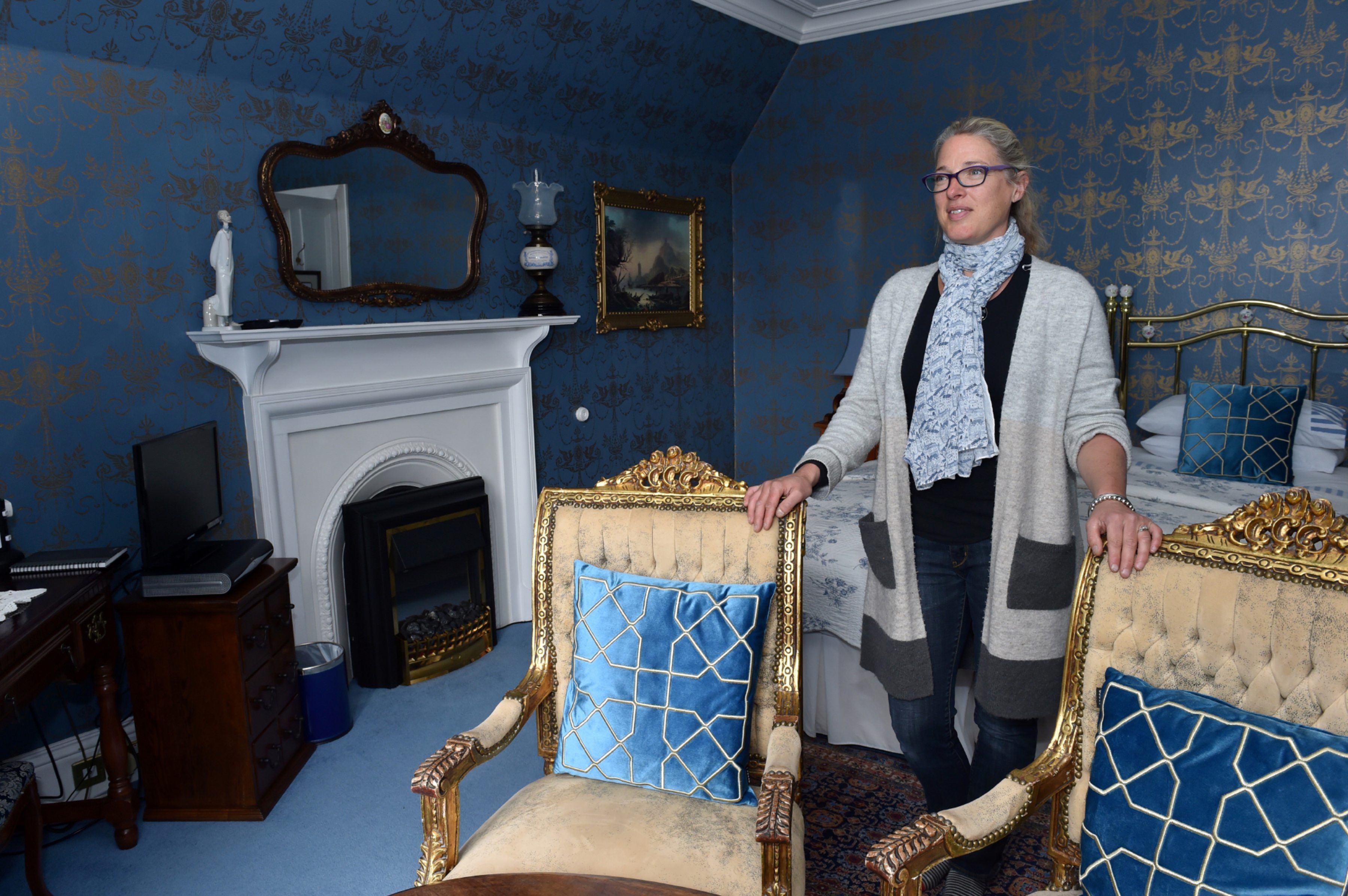 "They originally thought of a holiday cottage perhaps, somewhere where they could escape at the weekends. But they knew that everyone would ask to come along, so they ended up searching for something a lot bigger.
"When they found Glendavan it was in a very sorry state. It was solid, but it had been terribly neglected and pretty much everything needed doing. My mum took one look at it and said my grandparents had to buy it, she fell in love with Glendavan.
"They didn't really want a big renovation project at their age, but my mum said that the whole family would help. That's what we did, even us children were out clearing the grounds of all the weeds.
"My mum got to work making the house habitable, and Glendavan became my childhood home. We would all descend at the weekend. After breakfast, we would be turfed out into the garden, and my granny would ring a bell when it was time to come back inside.
"I ring that very same bell for my son and I am so glad that I have been able to give him a childhood similar to my own."
If only walls could talk, Glendavan House would have quite the story to tell. Aside from its idyllic location, it was originally built for a pioneering doctor with royal connections.
The very first owner was none other than Professor Alexander Ogston, famed for his discovery of Staphylococcus. He was also the surgeon to Queen Victoria and served for her when she made visits to Balmoral.
Ogston commissioned Glendavan House to be built by architect Alexander Marshall MacKenzie, whose previous projects included Aberdeen Music Hall and Ardoe House.
"Professor Ogston was a fascinating man and I think he was very imposing," said Becs.
"The only person he was scared of was Queen Victoria. We still have the original plans of the house, and Ogston's grandchildren have even got in touch. It is wonderful to have all that history at our fingertips."
The property was let as a self-catering rental for 16 years once health problems meant that Becs's grandparents could no longer live there independently. Her mother, Moira, then opened it as a bed and breakfast in 2006.
The current set-up boasts accommodation spanning two floors and original features include panelled doors, decorative cornicing, deep skirting, high ceilings and sash and case windows.
There is a welcoming reception hall, cosy sitting room and wonderful bright conservatory. Part of the renovated servants' quarters has been turned into a wet room, while the pantry was previously used as a gun room, as Glendavan House also served as a shooting lodge.
Modern renovations sit perfectly alongside more traditional features and the dining room commands stunning views. The bedrooms have all been beautifully decorated, with some of them featuring a fireplace or en suite. Guest accommodation has been thoughtfully named, with The Ogston Suite, The Trantor Suite and The Davan Room.
"The Trantor Suite was named after my grandparents, Ogston was a nod to the professor, and Davan is thus named because it overlooks Loch Davan," said Becs.
"Guests love it here and we have many repeat visitors. We have Royal Deeside to thank for that, because we are in such a gorgeous setting. There's something special about Glendavan, though; it has been a family home first and foremost.
"We'd all gather round the kitchen table chatting away and we've always had Christmas here."
If you should ever tire of exploring Glendavan House, there are more than three acres of garden just waiting to be enjoyed. From the mature woodland to flowering rhododendrons, it really is a rural paradise.
You can enjoy alfresco dining thanks to a raised decking area, and there is also a large gravel driveway for parking. Loch Kinord and Burn O'Vat are on your doorstep, where you'll find plenty of walking trails. "We are very sad to leave but feel it's time someone else enjoyed Glendavan House," said Becs.
"We'll certainly be staying in the area and hope another family can take as much joy from Glendavan as we have."
Offers should be made of more than £655,000. Contact Savills on 01224 971110.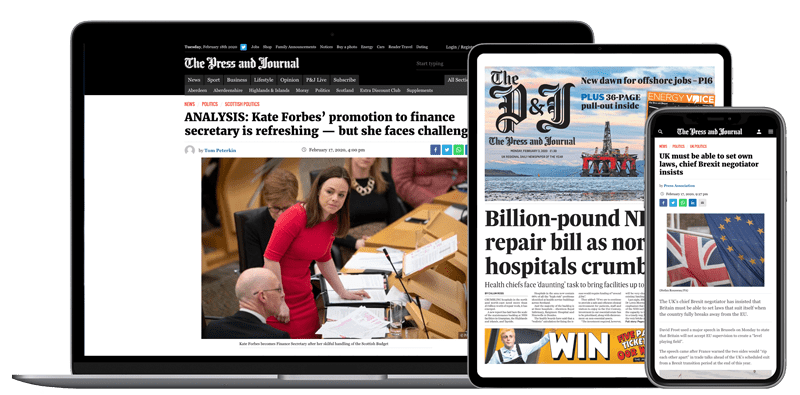 Help support quality local journalism … become a digital subscriber to The Press and Journal
For as little as £5.99 a month you can access all of our content, including Premium articles.
Subscribe